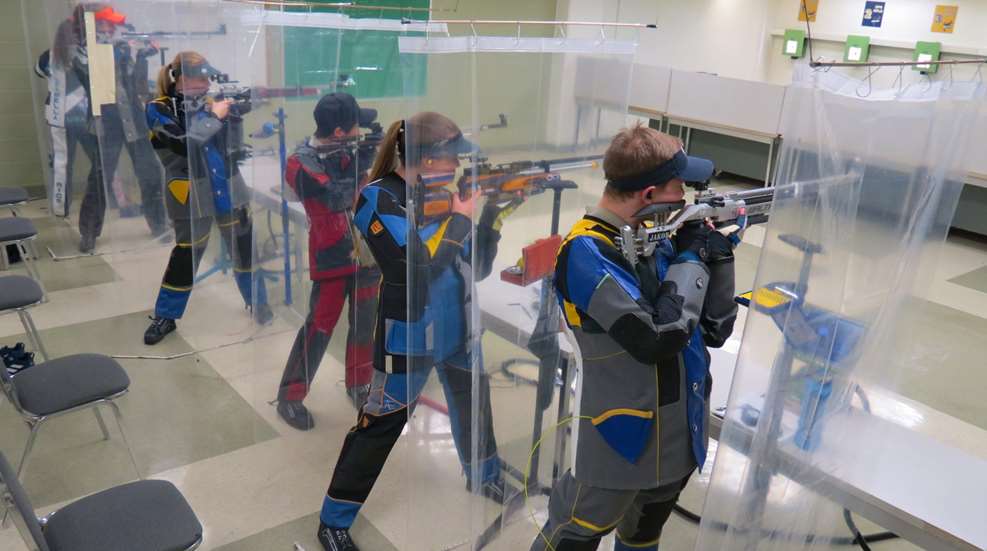 In a rare Friday showdown on Feb. 5, the Akron rifle team secured a season-high score and a victory over the upshot UTEP squad. The final score was 4676-4545. Akron shooters comprised the overall top 10 in the individual performances, including senior Wyatt Openshaw with an 1172 aggregate score.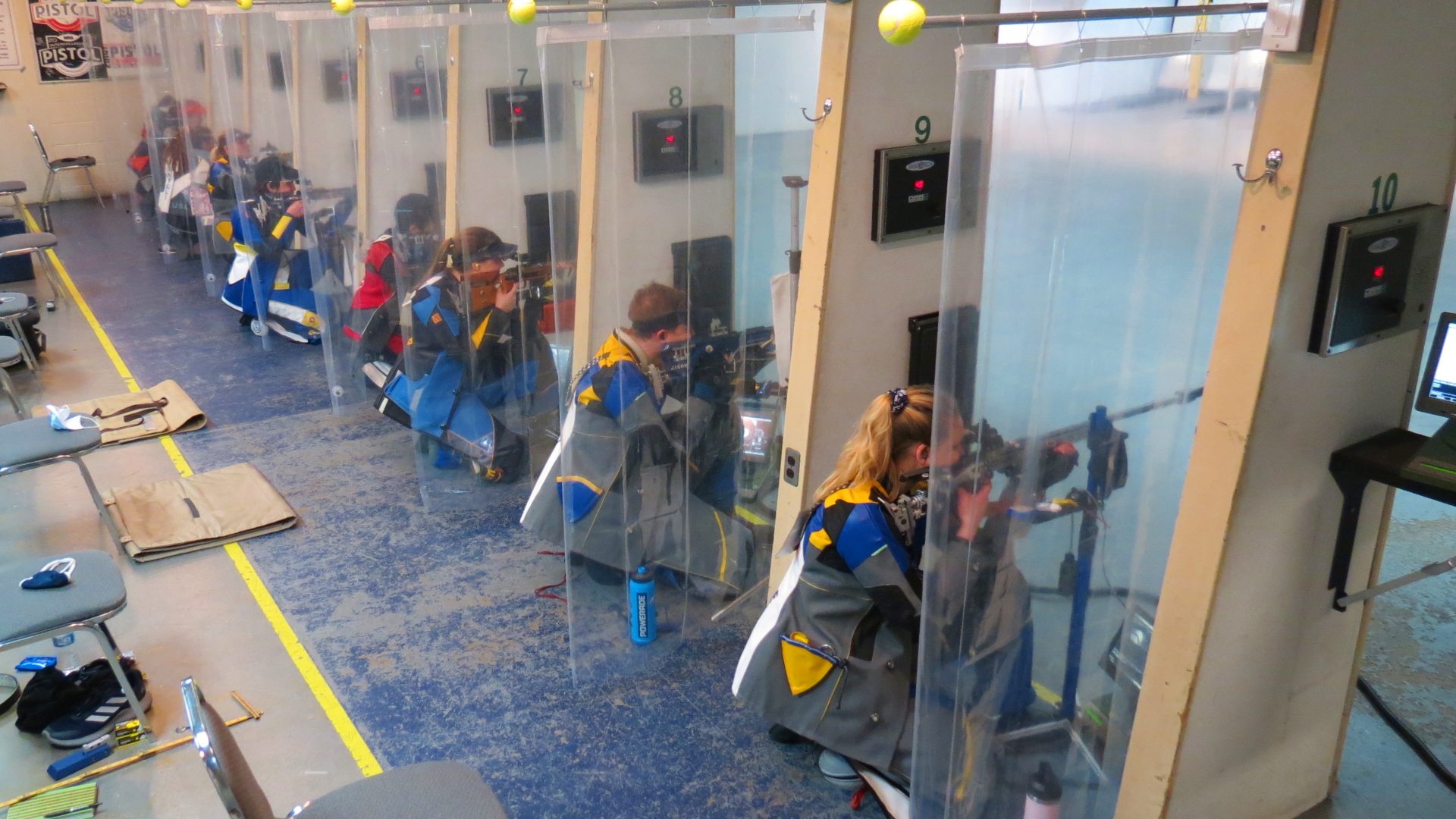 For air rifle, Akron's 2353 score proved too much for UTEP to overcome, finishing with 2312. Nine Akron shooters dominated the top 10 air rifle performances—Wyatt Openshaw (590), junior Jeanne Haverhill (590), freshman Erin Schnupp (590), freshman Kayla Andreoli (589), senior Rebecca Spencer (589), senior Lauren Kadooka (585), junior Andre Gross (584), freshman Samantha Schultz (584) and sophomore Jakob Rankin (583). UTEP senior Samantha Miller (581) rounded out the top 10.
On the smallbore side, Akron fired an aggregate score of 2323, while UTEP finished with 2233. Once again, Akron senior Wyatt Openshaw led the way with an individual score of 582. And it was Akron shooters occupying all top 10 spots in the individual smallbore standings—after Openshaw (582), there was Andreoli (581), freshman Gavin Perkowski (581), Gross (579), junior Jeanne Haverhill (578), Shultz (576), senior Antonio Remedios (569), Spencer (567), Schnupp (566) and Kadooka (566). UTEP redshirt sophomore Jennifer Windle was the top individual smallbore shooter for her team, scoring 564 and taking 11th place.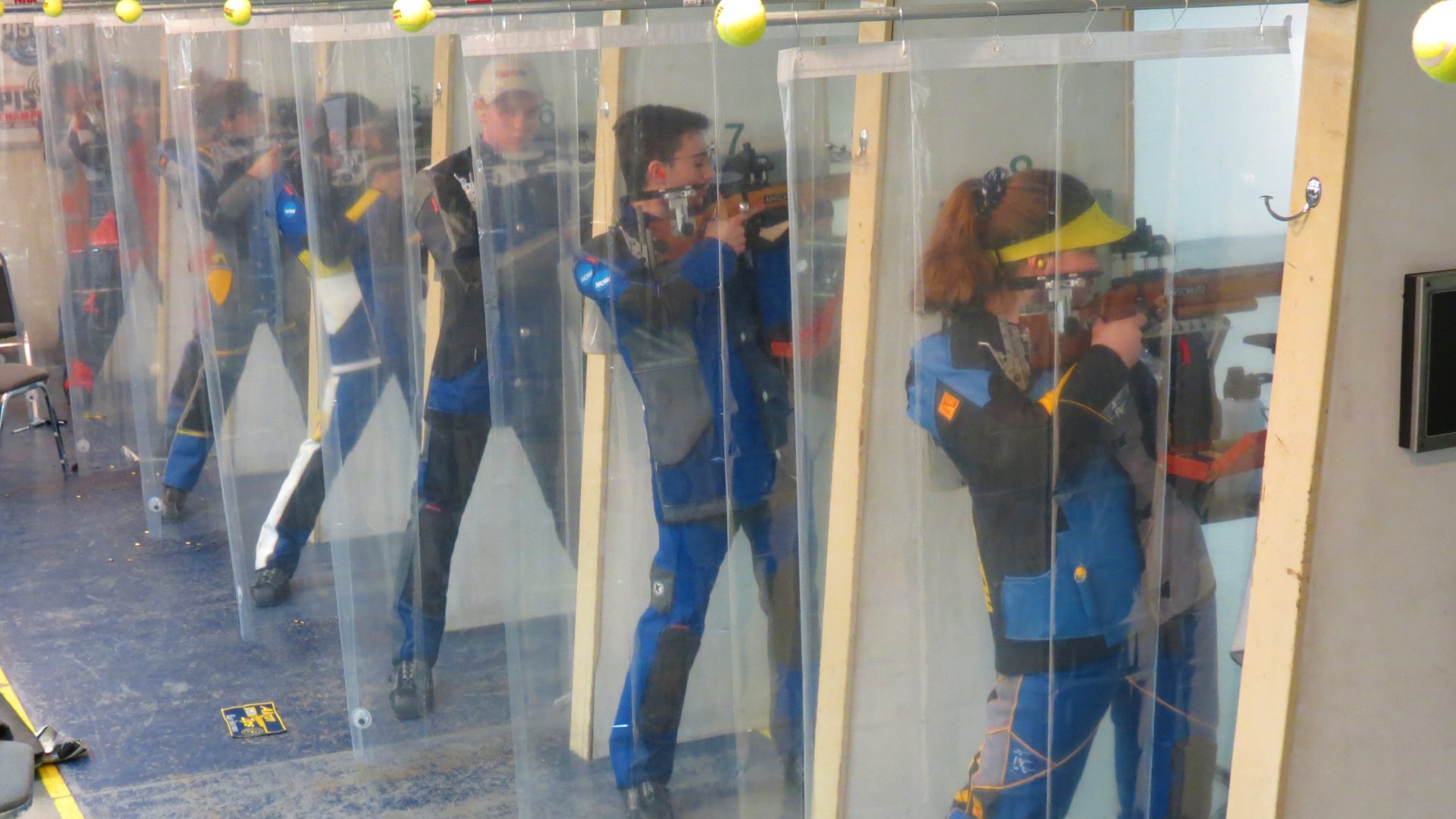 Akron head coach Newt Engle was happy with his team's performance. In addition, one past Akron shooter was able to return to his alma mater as a coach instead of a competitive shooter. Here is what Engle had to say.
"Coming all the way from the great state of Texas, the University of Texas, El Paso was hoping to make Ohio home for a couple of days while competing at Ohio State and here in Akron. Somewhat of a homecoming for UTEP Head Coach Austin Litherland, as he was a member of the Akron rifle squad back in 2011-12. We were thrilled to host UTEP and to reminisce with Austin about his good times here at Akron. I am proud of the team for a solid team performance with both rifles. It is plain to see all their hard work is producing rewarding results."
UTEP redshirt freshman Isabel Brooks was the top performer for the Miners, with 578 in air rifle and 561 for smallbore, for a respectable 1139 aggregate score. Notably, she shot a 99 prone score in smallbore.
Something to note: Other than a virtual 4680 fired against Kentucky last October, this was the highest shoulder-to-shoulder score of the season for the Akron rifle team.
See the full NCAA scorecard for the match.
All photos courtesy of Newt Engle, head coach of the Univ. of Akron rifle team. Special thanks for his help with this collegiate rifle update.
---
Read more: 
New: Bergara BMR Rifle