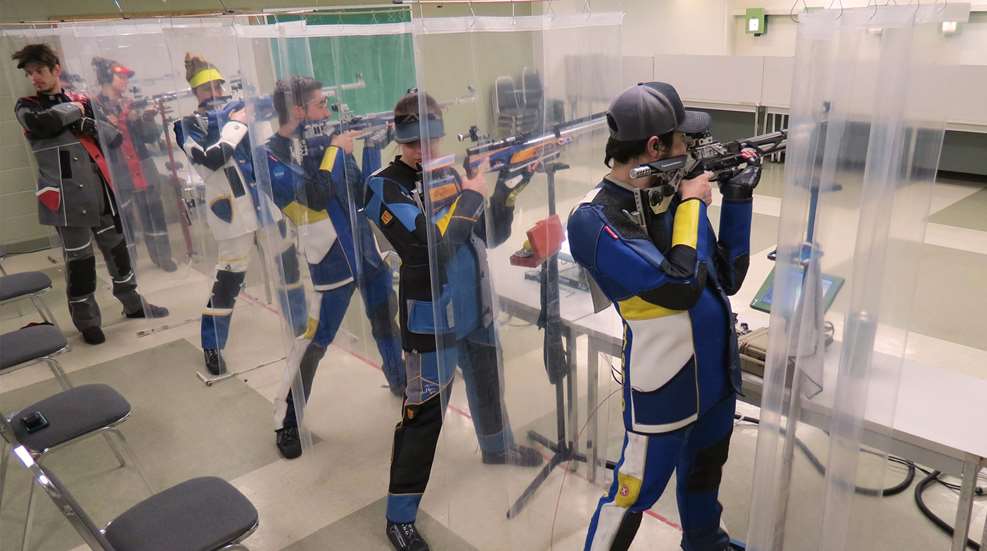 On Saturday, February 12, the Akron rifle team entered the range for its final home match of the season against North Carolina State. Sadly, for some competitors this was their last collegiate match at Akron's home range. However, Akron rifle continued its winning tradition on Senior Day, taking the win with 4692 over N.C. State's 4662. This score also tied Akron's third-best score of the season.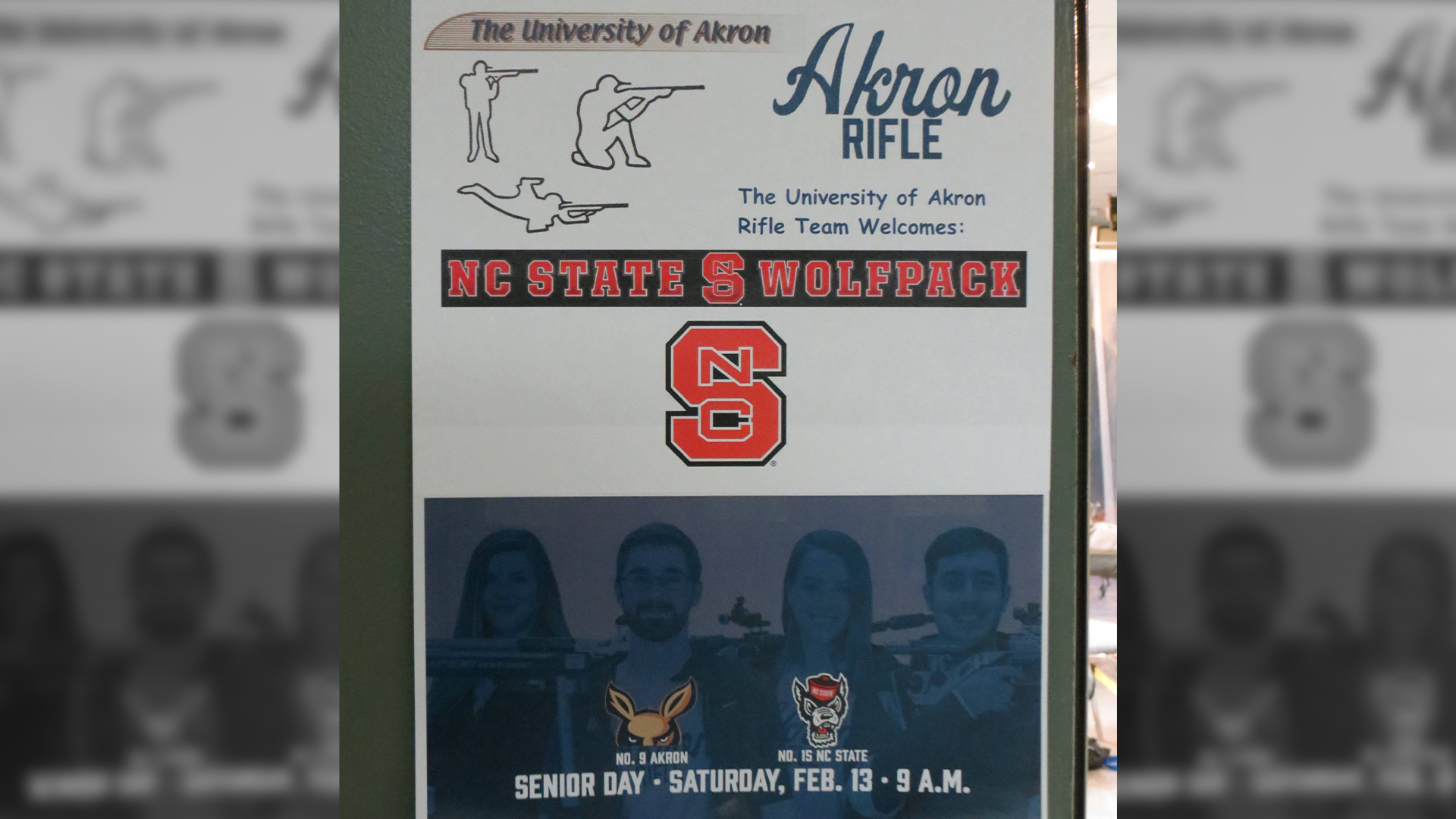 Akron sophomore Kayla Andreoli set a career high in smallbore rifle after posting 586 out of the possible 600. Andreoli's score also garnered her the smallbore top-gun award. Led by seniors Wyatt Openshaw and Jeanne Haverhill, along with freshman Lex Kirk, the trio ended up firing the same score of 580 and the pace was set for an Akron win.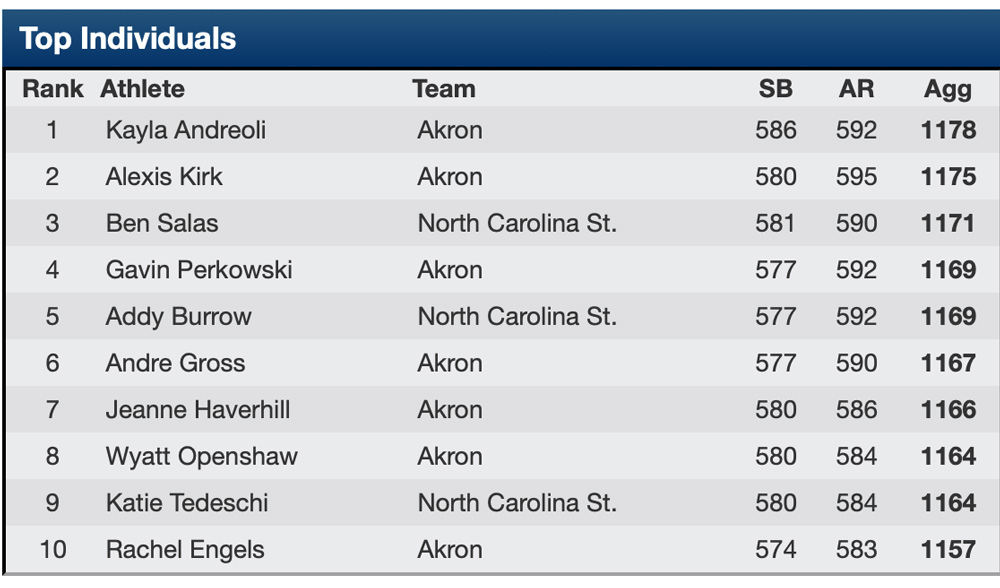 As for the air rifle division, it was also owned by Akron, with the top gun honor going to Kirk after firing 595, equaling her high mark for the season. Additionally, Andreoli, plus sophomore Gavin Perkowski and senior Andre Gross each scored 590 or more.
In the middle of the match, we pressed the pause button to take a moment to recognize departing seniors. After being together for the past four or five years and battling through the COVID-19 restrictions and requirements, this group of talented athletes are to be commended for their leadership and fellowship. A finer group of young people you will not find. 
Touted as the most important match of the season, the 2022 NCAA qualifier match will be held at Ohio State University on Saturday, February 19 at 1:00 p.m. The NCAA will invite the top eight teams in the nation to participate in the NCAA Rifle Championships, which will be held in March at the Air Force Academy in Colorado Springs, Colorado. Going into the qualifier, Akron rifle is on the bubble in ninth place.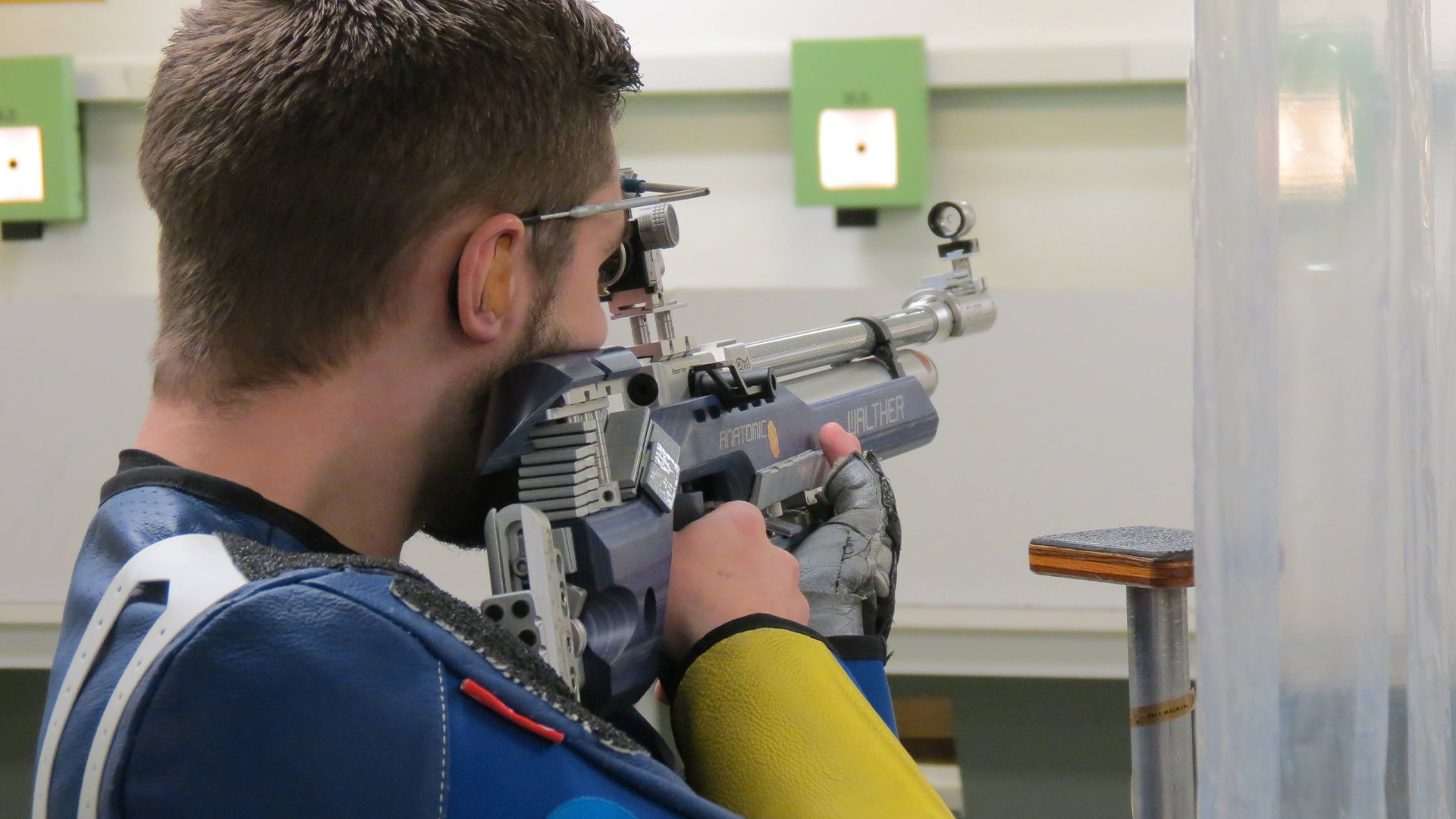 See the full NCAA match scorecard here. Learn more about Akron rifle at gozips.com.