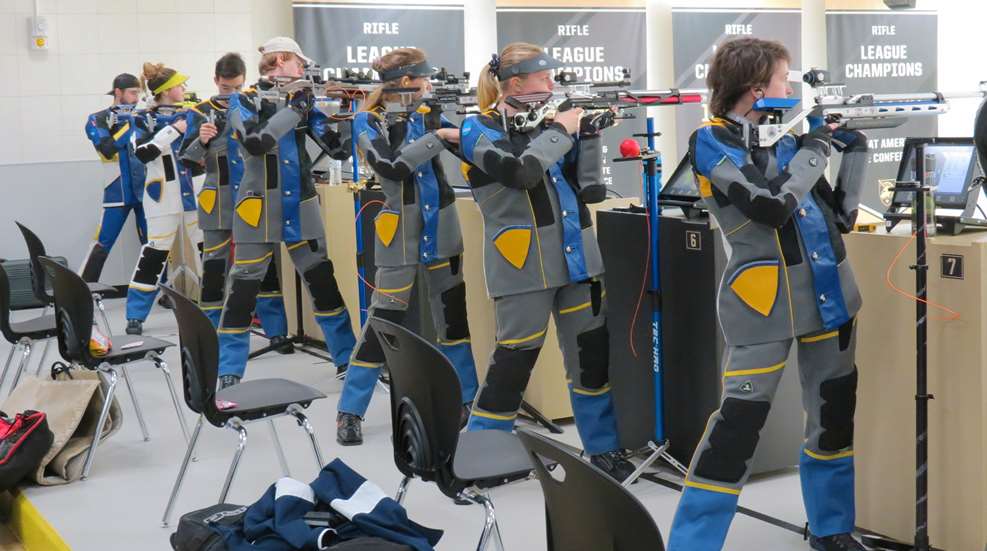 True to the Hallows Eve, gremlins plagued the match when computer glitches disrupted both ranges for the No. 10 Army Black Knights, who hosted the No. 4-ranked Texas Christian University and No. 13-ranked Akron rifle teams on October 30. During smallbore, the targets would not respond to the start match command. After a short delay, the problem resolved and the match resumed. Separately on the air rifle range after about 10 minutes, the gremlins forced the targets to lock up requiring a complete resumption of the match. Once both ranges were restarted, the match continued without interruption. At the end of the day, TCU finished in the top slot (4727), followed by Army (4684), who upset Akron (4669). (All team rankings current as of November 2.)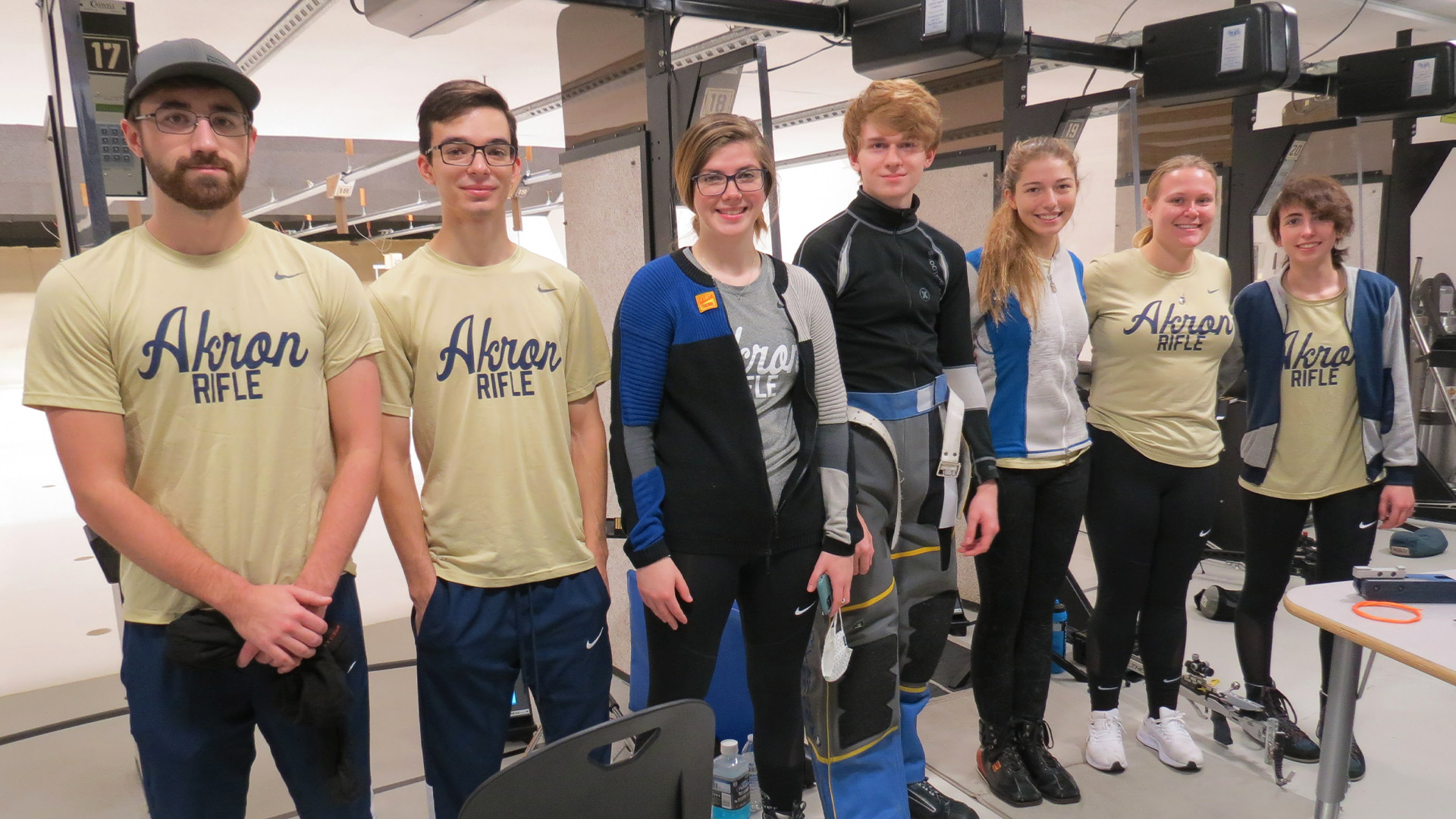 TCU junior Stephanie Grundsoe led the individual air rifle standings with 597. She was followed by Army senior Lauren McMahan with 596. Grundsoe also topped the air rifle and smallbore individual aggregate leaderboard with a score of 1185. Akron fifth-year senior Wyatt Openshaw was the team's top air rifle shooter with 592. 
In smallbore rifle, TCU boasted two of the top five individual performances, with senior Kristen Hemphill leading the way with 590 out of the possible 600, followed by Stephanie Grundsoe with 588. Army's top smallbore shooter was sophomore Kyle Kutz with 587. The familiar name of Wyatt Openshaw led Akron with 581. Akron sophomore Kayla Andreoli nearly entered the elite 580s with 579. In addition, eight members of the Akron squad all fired scores in the 570s. An up-and-coming team, Akron rifle has impressive depth.
Speaking of impressive, Akron managed to have a total of seven athletes post air rifle scores in the 590s. Keep in mind that is less than 10 points away from the perfect 600. Additionally, Akron junior Brendan Seitz had a break-out match by posting a career-high score of 592. (You can see the full NCAA match scorecard here.)
This level of talent will be needed this coming Saturday, November 6 when Akron travels to No. 8 Ohio State. The Buckeyes will face Akron, along with No. 6 Murray State and No. 14 N.C. State in a three-way battle. Scores start appearing online at 10:00 a.m. EST on Saturday morning at www.results.megalink.no.
More about the West Point range: This facility is probably one of the best in the nation, consisting of a 20-point 50-foot electronic smallbore range; a separate 20-point, 10-meter, electronic air rifle range; and a third 20-point, 25-meter pistol range.
Special thanks to Newt Engle, head coach of the Akron Zips rifle team, for sharing this article with Shooting Sports USA.
---
Read more: 
Accurately Calling Your Shots