Coach Newt Engle of the Akron Zips rifle team and Coach Jon Hammond of the West Virginia University (WVU) Mountaineers rifle team are the recipients of the 2019 NRA Distinguished Collegiate Coach award.

Victoria Croft, NRA national manager for collegiate and school programs was on hand to present the awards at the 2019 NRA All-American banquet on March 9 following the NCAA rifle championships in Morgantown, WV.

"Newt and Jon are both wonderful examples of collegiate rifle coaches and represent the pinnacle of excellence in this sport," said Croft. She added, "They have always been great to work with and their contributions have not gone unnoticed."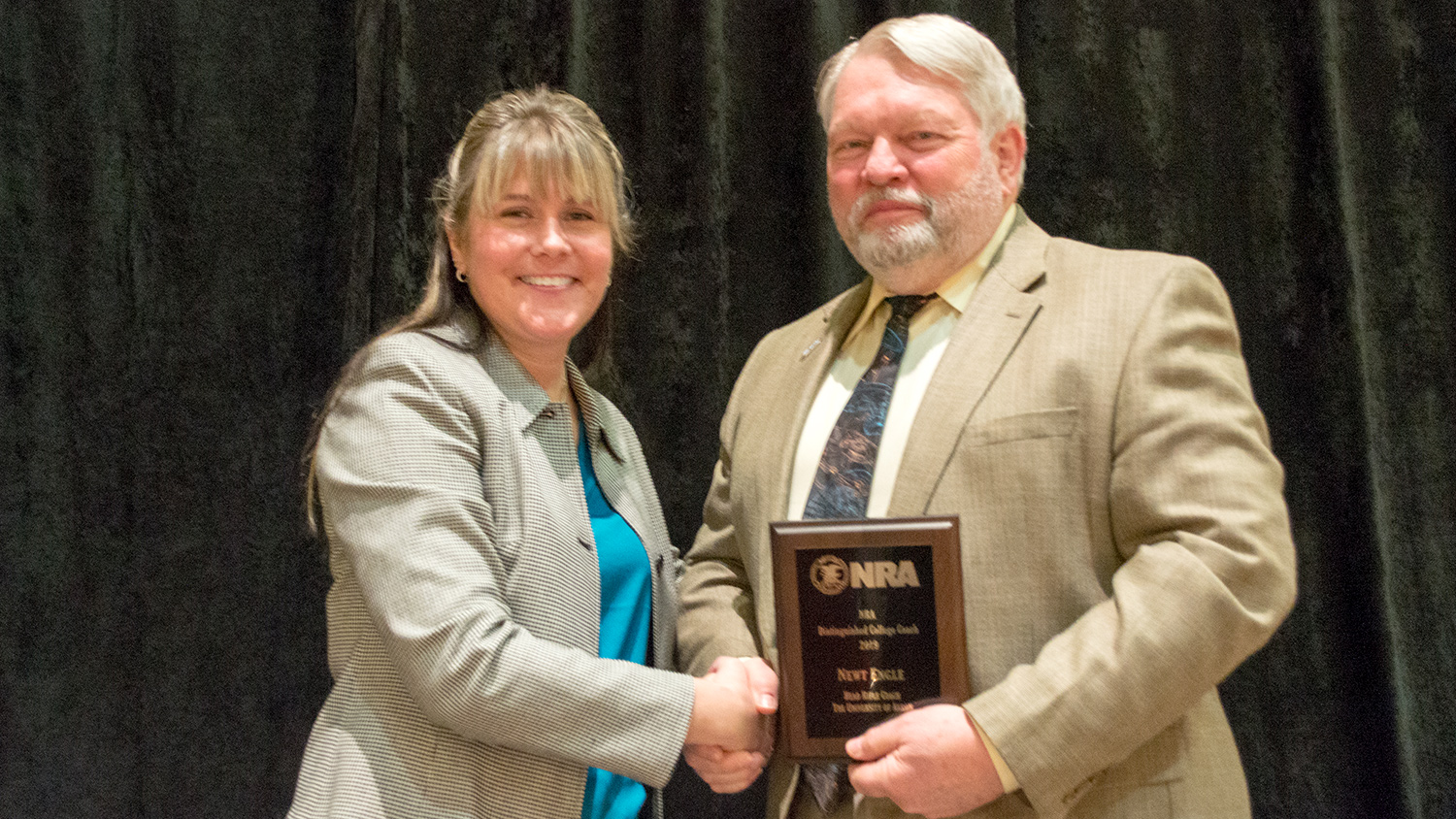 Newt Engle has the longest tenure of any coach in University of Akron rifle team history, guiding the team to many conference championships and national honors since first accepting the position in 1977. Over the 40-plus years, he's turned Akron into a powerhouse collegiate rifle team, sending several individual shooters to the NCAA rifle championships over the years. The latest is Andre Gross, an Akron freshman and a talented shooter who finished second in the 2019 NCAA individual smallbore final, making him the No. 2 NCAA smallbore rifle student-athlete in the country.

Additionally, Coach Engle is a big help at both the NRA intercollegiate and smallbore championships where he take the role of match official, and also a friendly face to everyone around him. He also generously donates his time steering the shooting sports in the right direction serving on the NRA Collegiate Programs committee, as well as the NRA Smallbore Rifle committee.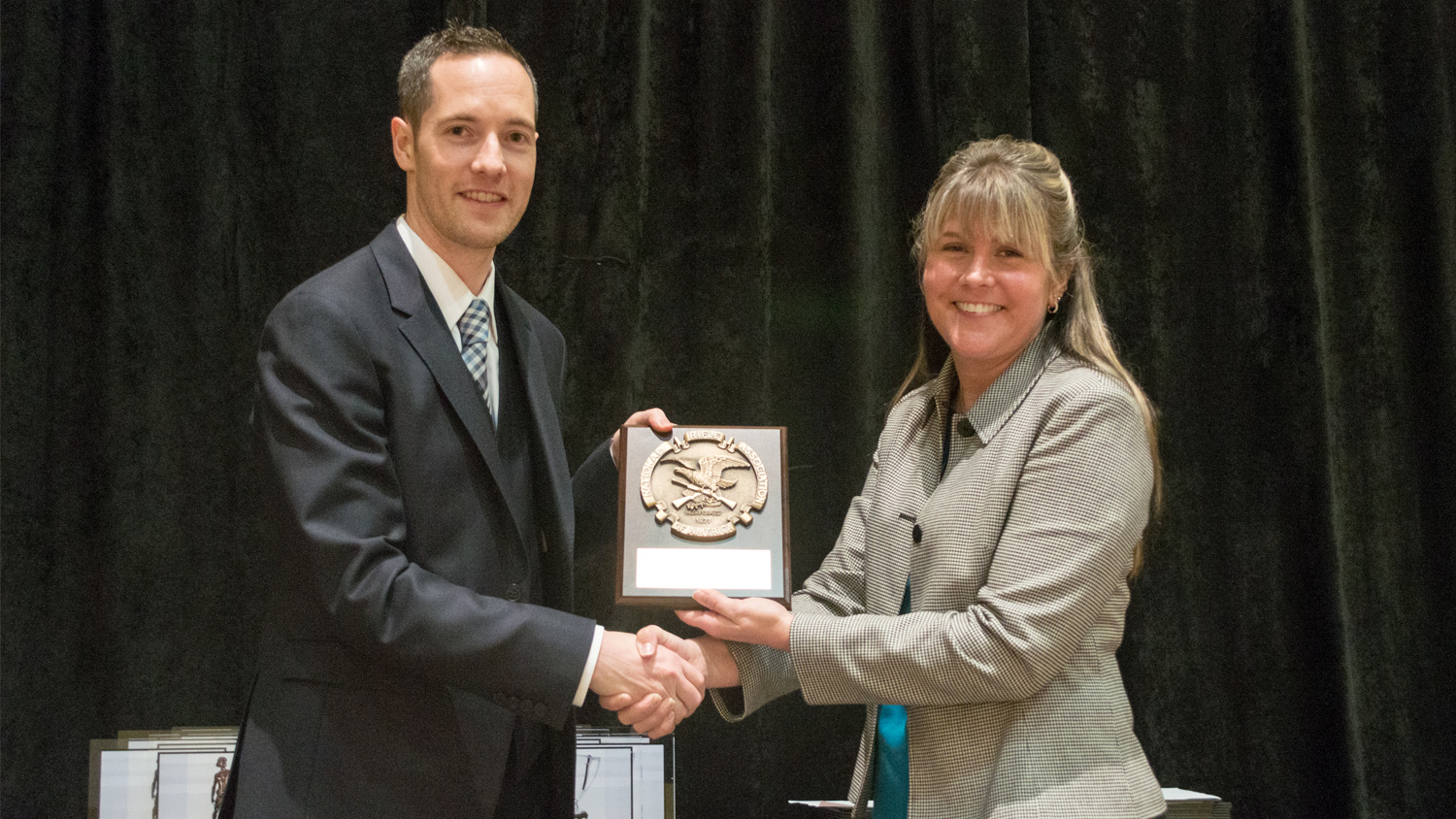 Since taking the helm of the WVU rifle team in 2006, Jon Hammond has proven many times over that he is one of the greatest collegiate rifle coaches of all time. His record speaks for itself: six national championships, 10 individual NCAA titles, 10 consecutive GARC (Great American Rifle Conference) championships along with several undefeated seasons. Under Coach Hammond, 141 WVU student-athletes have received All-American nods across both air rifle and smallbore disciplines.

His background, including competing at the Olympics twice in rifle representing Great Britain, and also as an international shooter competing for his native Scotland certainly helped him nurture two shooters in particular: Ginny Thrasher and Nicco Campriani, who both won Olympic gold medals under his watch.

Congratulations to Coach Engle and Coach Hammond!

Learn how to become a collegiate competitive shooter.
---

More collegiate rifle coverage: