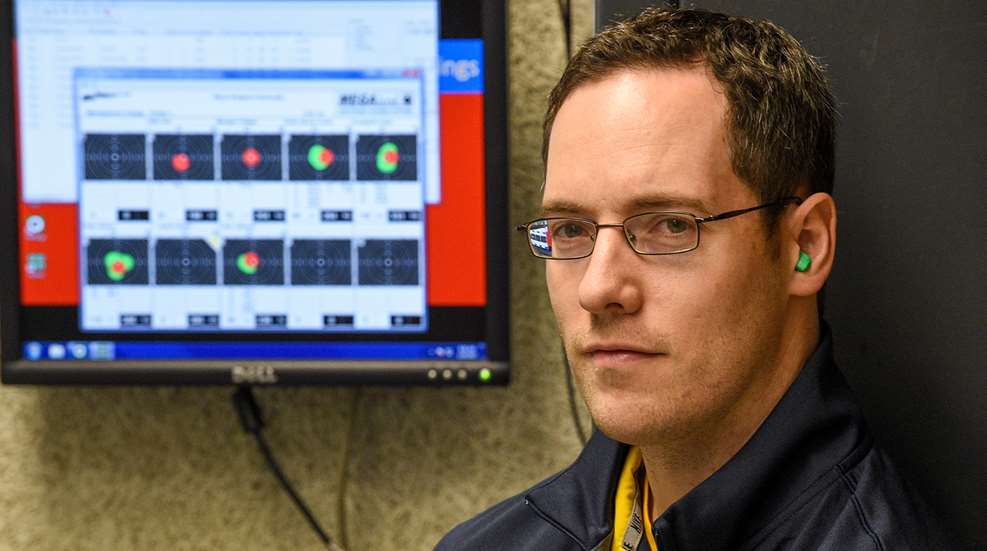 If you follow collegiate rifle competition, you know that currently one coach is head and shoulders above the rest―West Virginia University (WVU) rifle's Coach Jon Hammond. Since taking over the head coach spot in 2006, Coach Hammond's successful system of team management has added several trophies to WVU's already impressive rifle shooting legacy. WVU has 19 total NCAA wins, more than any other school combined, and the most in the history of collegiate rifle competition.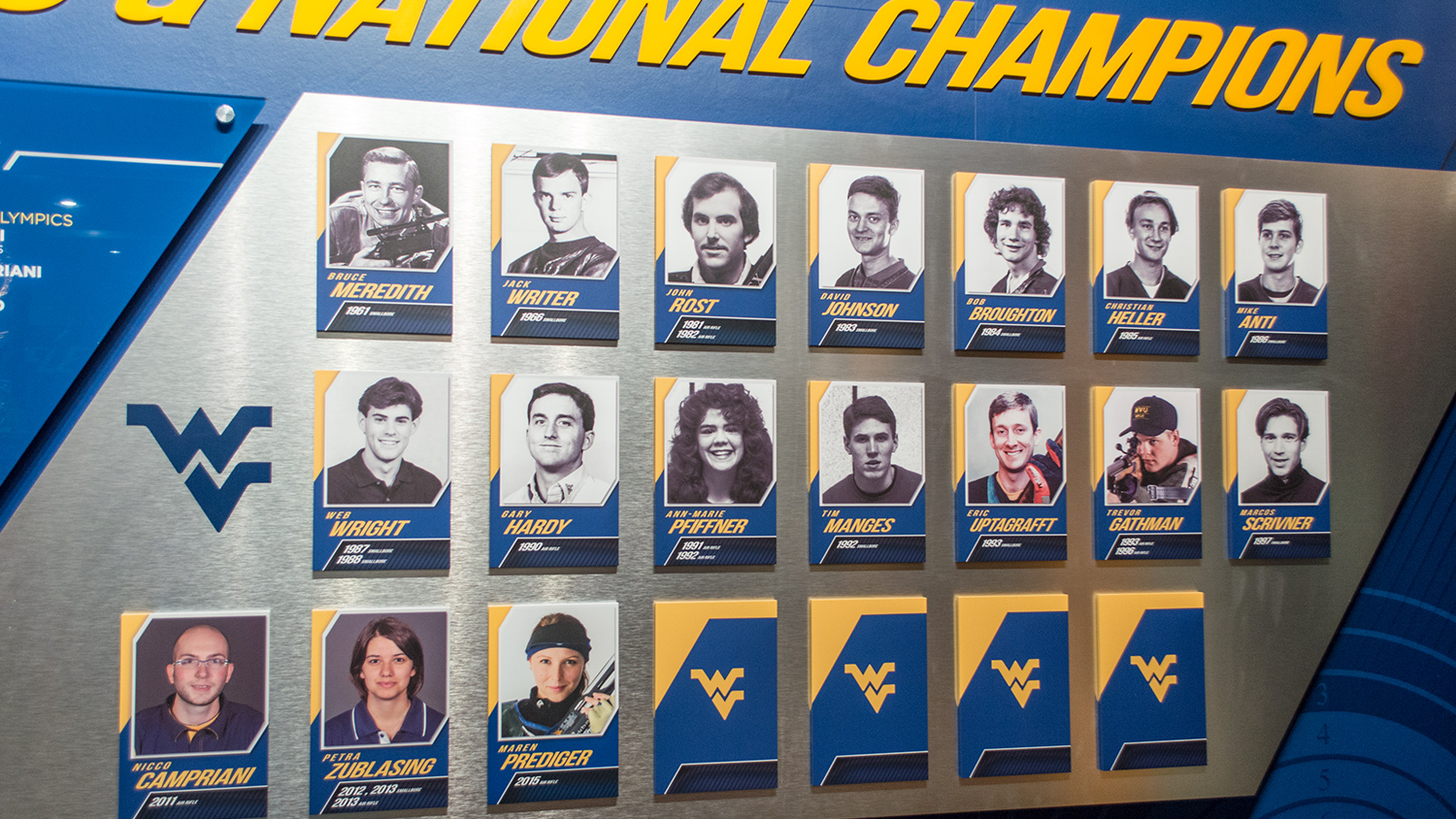 Hammond, like other coaching legends, has done far more than produce teams that consistently win matches: in his case, six NCAA rifle titles in 11 years and two Olympic gold medalists. He is also, naturally, one of the brightest minds in collegiate coaching today.

2016-17 Season

Last year was another great season for the Mountaineers. The team posted an aggregate score of 4723―the highest score ever in NCAA Rifle Championship history. It was three points below the team's season high score of 4726. This was the second year in a row WVU had a clean sweep of the team smallbore and individual smallbore titles, and team air rifle individual air rifle titles.

"We had a very young team coming into the 2016-17 season. It was sort of the theme of the year," said Hammond. "But, it was one of the most successful years we've ever had as a team, in terms of how the team developed over the course of the season. As a coach, starting the year off with only four returners and bringing in four freshman, you just don't know exactly what you're going to get, or how things will pan out."

On working with a team that lost a lot of upperclassmen talent due to graduation.

"Other years I've been confident with the team and how we were going to do, not that I wasn't confident this year, it was just something new," Hammond said. "The season was a challenge for both the team and staff. But, everyone worked hard. It took a little bit of time for them to gel and mold together as a team. I think the competition really helped that."

Hammond contrasted the season with years past. In 2016 nearly all NCAA rifle teams were shooting some very high scores.

"The level of competition has gotten better and better and this year was no different. It was very competitive. Going into this year's championship with the rankings, we were really neck and neck. Murray State had been shooting great and there were other teams in the mix that really raised the bar. Years ago, if a team shot over 4700 it was earth shattering. And now not only did we do it, TCU did it, and over the course of the season there were six teams that broke 4700 this year. The level of competition continues to go up and it makes me wonder how much further it can go. I think not only is the top end going up but the depth is also improving. This would only spell danger if WVU or TCU had a bad day―there are other teams now capable of shooting over 4700, which it just wasn't the case three, four, even five years ago."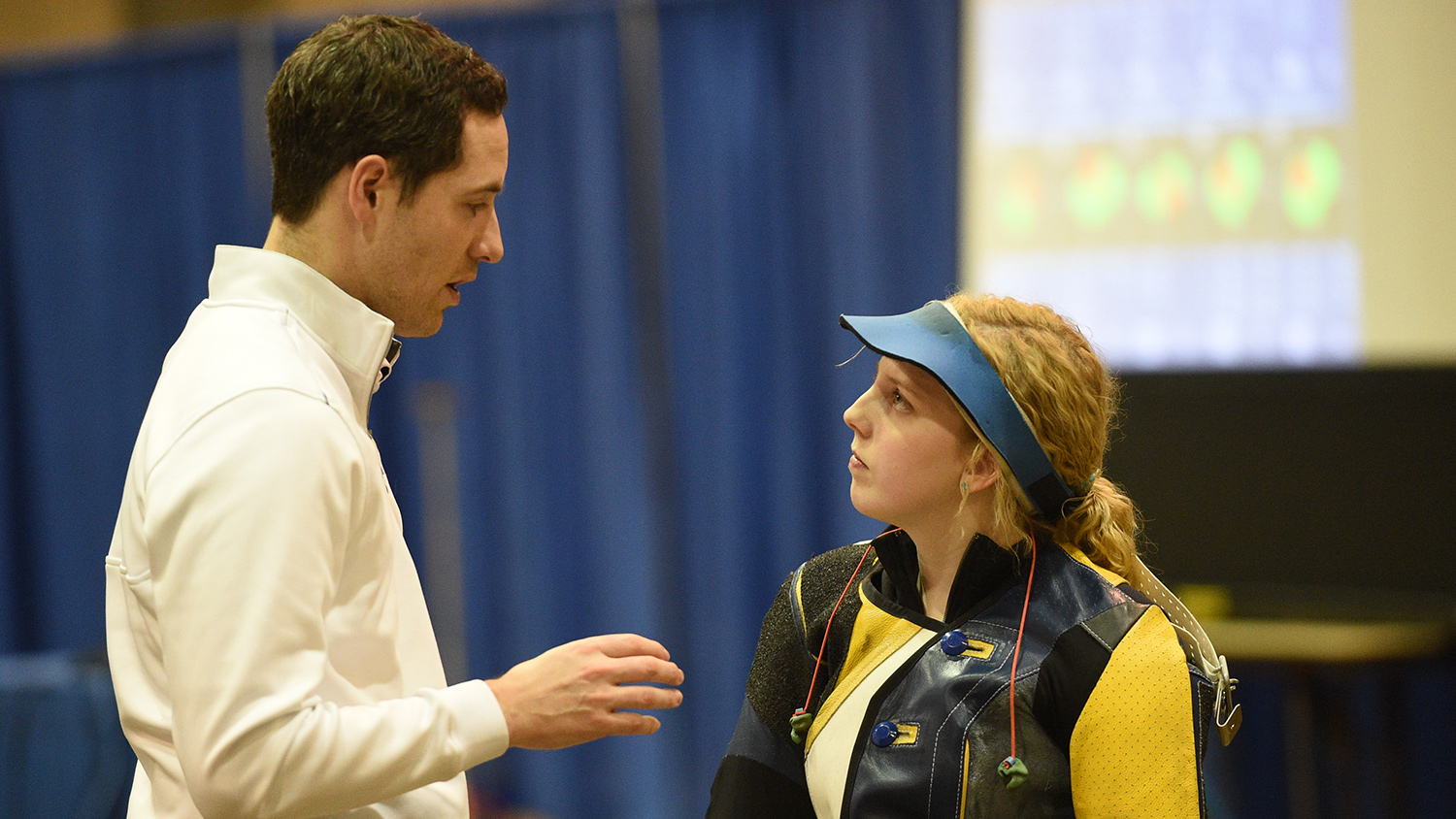 Regarding WVU's record-breaking 2017 NCAA victory, Hammond said the team was pushed both internally and externally. The major internal one: Ginny Thrasher's gold medal in Rio.

"Ginny Thrasher had recently won the Olympic gold medal, but every day she was pushed by her team members. Since she was now an Olympic champion, the team now trained against a very high level shooter. So, the competition that we had within the team was critical."

It wasn't just having an Olympian on the team that motivated them. Other schools and their successes at the range played a factor.

"We were really pushed by other teams, especially TCU. They were ranked number one for most of the fall semester and into the spring. We would get a lot of comments on Facebook and Twitter: 'How is this possible? How is TCU ranked number one?' To me looking at it was simple―they were shooting much better than us, achieving higher scores. Our sport is very numerical and objective―your average and your scores are what they and TCU fully deserved the ranking that they had. They were shooting great scores and were very competitive."

The combination of both factors kept the team with their eyes on the prize.

"I think it was great because it kept us focused. We want to focus on ourselves and not worry about what other teams are doing. When there are other teams that are shooting great and at the same level, it does push you a little bit more."

Hammond thinks the combination of electronic targets (and their instant scoring) and social media have fundamentally changed how the shooting sports are followed.

"Electronic targets really changed everything about 12 years ago. I think we have improved every year on how information is posted to the website. The number of people following, not just on Twitter and Facebook, but those actually following live streams and live images of the targets is growing every year."

WVU's Rifle Legacy

WVU has a unique legacy as such a great school in the sport of rifle shooting. I asked Hammond to compare and contrast where the team is now, to when he first arrived at WVU.

"I think it's incredibly different. The team culture and the professionalism that is within the team now is a lot higher―they have higher standards. We have always had kids that were motivated. But within our culture has made for a much more motivated, driven team than when I first started. Back then, we had a bit of history on our side, but we weren't the best team."

Early on for Hammond, although WVU had the rifle legacy, he did not have an easy time finding recruits for the team.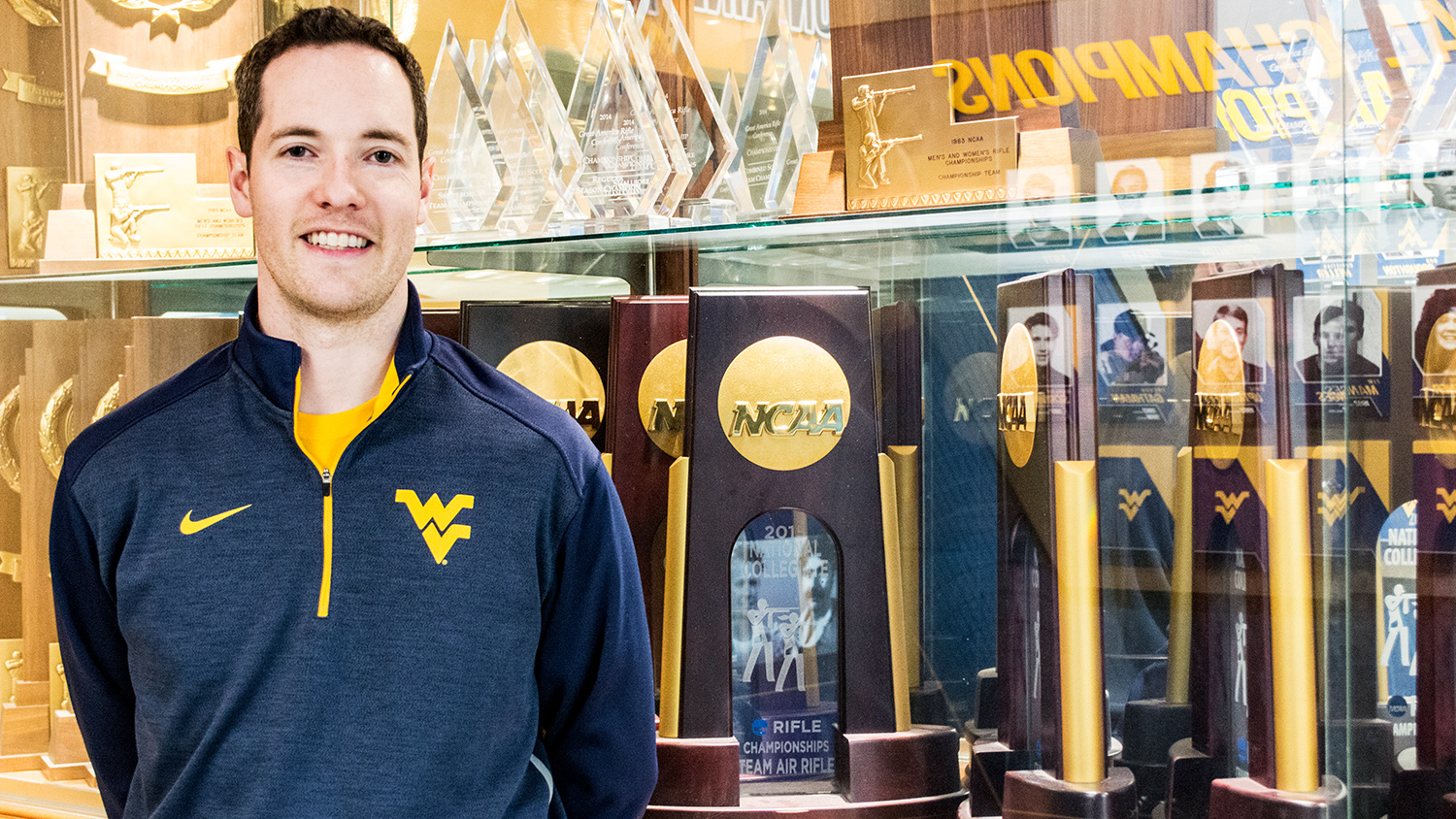 "It was definitely a struggle to get top recruits that wanted to push themselves. We were fortunate early on with some recruits there who were local to not just West Virginia, but also Pennsylvania and beyond. We encouraged them to join the local program. This helped the team grow back to where it was originally. When I think from 11 years ago to now—the culture and the standards are much higher. The kids that we are now recruiting truly want to be the best that they can be. They want to be the best in the country. They all want to shoot internationally and they push each other a lot more. So a lot changes with that to."

Does the WVU rifle team have superior resources compared to other schools? Sort of.

"We have great resources within our athletic department. We utilize the athletic trainers to a higher degree, for example the strength and conditioning coaches. We also focus on the nutrition side of things. I think as a whole team and culture we are trying to find ways to make the team better all the time while finding and using every resource available to have that kind of atmosphere. We are fortunate to be in a great athletic department where football and basketball are big sports, but all the sports are important so as a department we have access to those resources."

Healthy body, healthy mind, healthy shooter

On the trends of strength and physical fitness in the shooting sports, Hammond thinks it is important but does not place the same value on it that, say an action shooter would.

"My philosophy is it's not necessarily just doing strength and conditioning―being fitter isn't necessarily going to directly make you a better shooter. But it allows you to train more, assists in preventing injuries, allows you to train longer, and helps your body recover faster, the better shape your body is in. Someone may say, 'why do you have to be fit to be a shooter?' You don't. You don't have to run a mile in a certain amount of time to be a good shooter."

Where fitness comes into play for Hammond is witnessing the effect it has on his shooters' lifestyle and well-being.

"The more work they do in the gym, the fitter and healthier they are—the better their lifestyle is. Which means that they can train hard and they are not going to get burnt out as quickly. They also have more energy and better time management, which helps them get studying done. I think those are all little areas where they can say, 'Okay, how can I get better? If I can train a little bit one more day in the week or an extra hour every day without getting injured and without stressing my body, well then that is going to help me get better and in order to be able to do all that your body has to be in good shape.'"

WVU Mobile Rifle Range

Coach Hammond has a long range strategic plan for the WVU rifle team. His vision includes offering more avenues for his team to achieve success on the firing line.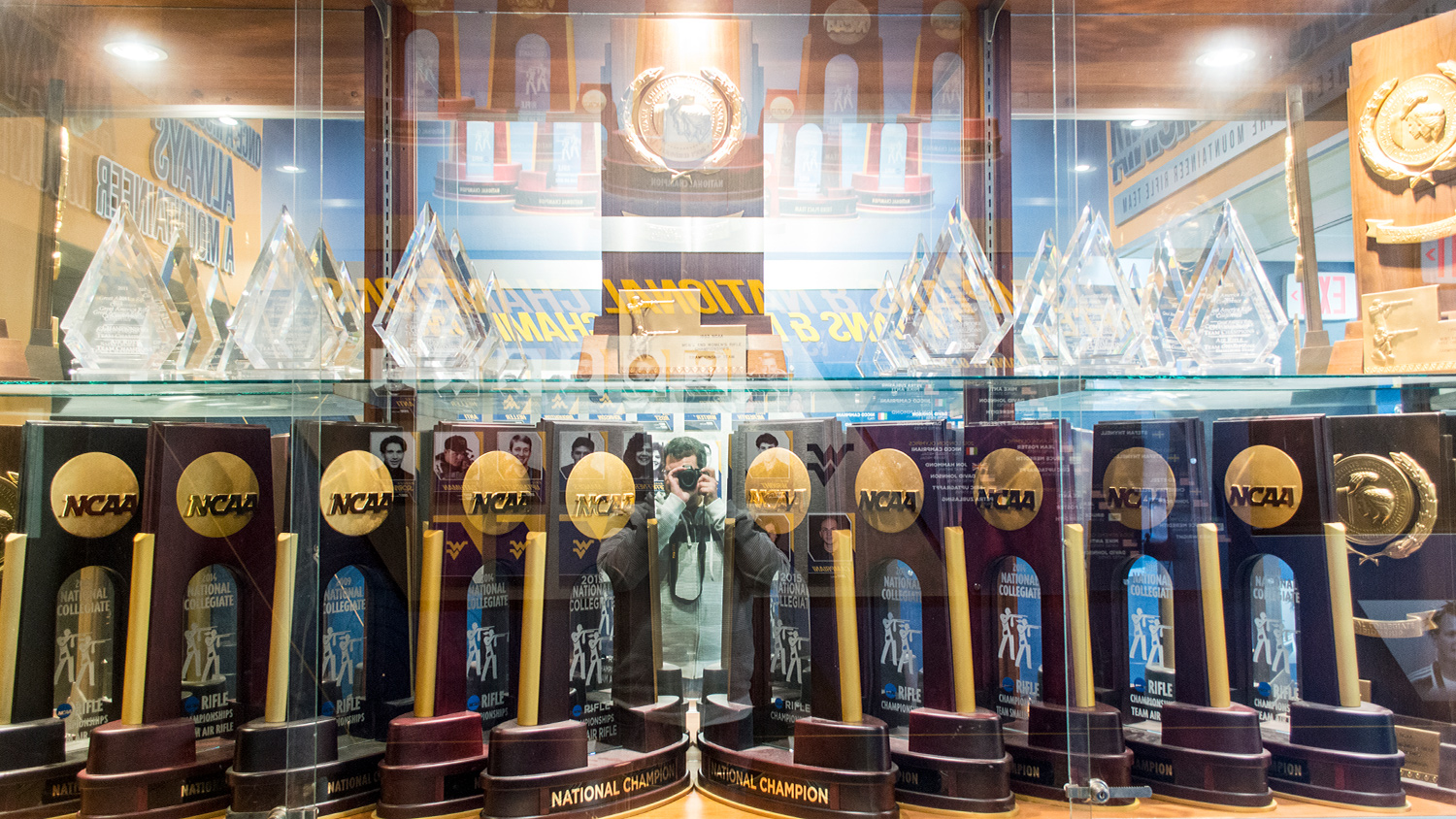 "My vision since the beginning was for our facilities to be similar to an Olympic Training Center—just like the U.S. Olympic Training Center in Colorado Springs, or another countries equivalent. The team could train at the highest level for international competitions like the Olympics, with all the resources that other places like that have—possibly even more so."

The next step: Coach Hammond is purchasing a mobile range. The main purpose: "To shoot matches in a much larger arena, be it our indoor track or any large hall or building we have on campus."

Having a mobile range allows for easy set-up and tear down—a huge advantage.

"Basically it will allow us to have a larger venue for all of our home matches and ultimately allow more spectators to come and watch. The range will look very similar to what we have shot at the NCAA Championships over the last few years."

In the last couple of years NCAA has been shooting on this type of mobile range. Akron was the first to do it two years ago, followed by Ohio State.

"What used to happen before is we would shoot smallbore at the range that was hosting the championship that year. And then we would move the air rifle event into any arena, sports halls, indoor track, or large building like that. Akron became the first one to divide the shooting and it was definitely a success. The NCAA was happy. Ohio State followed suit this year and shot smallbore and air rifle in their indoor track."

WVU will be hosting the 2019 NCAA Rifle Championships. Hammond wants to have flexibility for both championship and practice venues. The mobile range will provide it.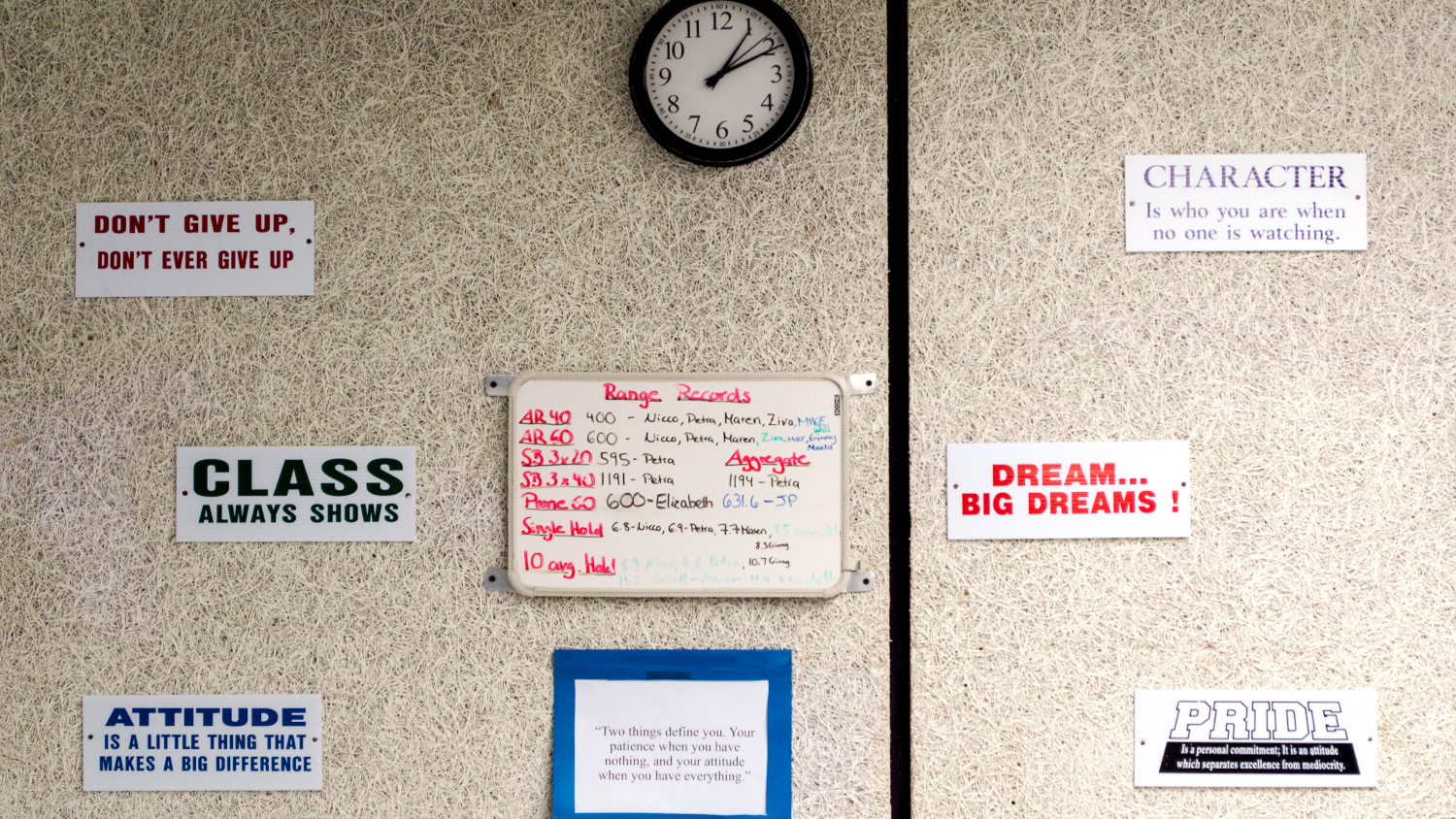 "With our current facility, we struggle to host a regular match―never mind a large championship. The mobile range is much cheaper than a new standalone facility. Even if we had a new facility, we probably would not shoot NCAA championships on that, we would still want to shoot at the coliseum. The perfect solution is to have a separate match facility and then the range that we currently have can become our daily practice facility. We want to be able to have our own equipment and not just for one match every two years."

Hammond's mobile range should help grow the sport's local spectator base.

"Next year with this type of facility, I think we can build a fan base that is actually going to come regularly to watch the matches. We want to be able to shoot all of our home matches in this type of arena and I think it would really enhance the sport. The big thing is really for the fans and spectators to be able to come and us not be limited on how many people can come and have much bigger projector screens and really allow them to come and watch the matches. I truly believe we can get a really large crowd."

Hammond thinks big. Although lofty, his current goal is easily doable.

"Our current goal is to shoot the NCAA championships in the WVU Coliseum. It's just a great arena. I think not only Mountaineer fans, but across everywhere, and certainly local people will take advantage of the opportunity to support the rifle team―and to also see a NCAA championship in Morgantown for the first time."

This season, WVU has four All-Americans returning—including senior team captain Elizabeth Gratz. Also returning are three NCAA National Champions: junior Ginny Thrasher (2016 smallbore and air rifle) and sophomores Milica Babic (2017 air rifle) and Morgan Phillips (2017 smallbore). Junior Will Anti, sophomore Jack Anderson, redshirt-freshman Noah Barker, redshirt-freshman David Koenders, and freshman Sarah Osborn complete the Mountaineers' line up.

Entering the season ranked number one, WVU opened against No. 9 North Carolina State in Charleston, SC,—securing victory yet again.

Lead image by WVU Athletic Communications