Above: The WVU rifle team after winning the NCAA Championship in March.

As expected, the 18-time National Champion West Virginia University (WVU) rifle team is number 1 in the Collegiate Rifle Coaches Association (CRCA) preseason Top 20 poll. 

"This ranking shows the stature and the respect the team has, but we also know there's a lot of hard work to do for this season," WVU rifle coach Jon Hammond said. "There are a lot of good teams that are right up there with us that finished last season well," he added.

Four letterwinners return for the 2016-17 season, including senior team captain Jean-Pierre Lucas, junior Elizabeth Gratz, and sophomores Will Anti and 2016 Olympic gold medalist Ginny Thrasher. The Mountaineers open their season on Sunday, October 2, against Ohio State.

"Every year is a new season, so every year we start again and we rebuild," Hammond said of the four-time defending National Champion Mountaineers. "We're just focused on getting ready for the start of the season and working hard in the range."

Murray State, the third-place finisher at the 2016 NCAA Championships, is ranked number 2. Texas Christian University (TCU), the 2016 championship runner-up comes in at number 3. Kentucky sits at number 4, followed by Ohio State at number 5. Alaska-Fairbanks, Nebraska, Air Force, NC State and Memphis round out the top 10.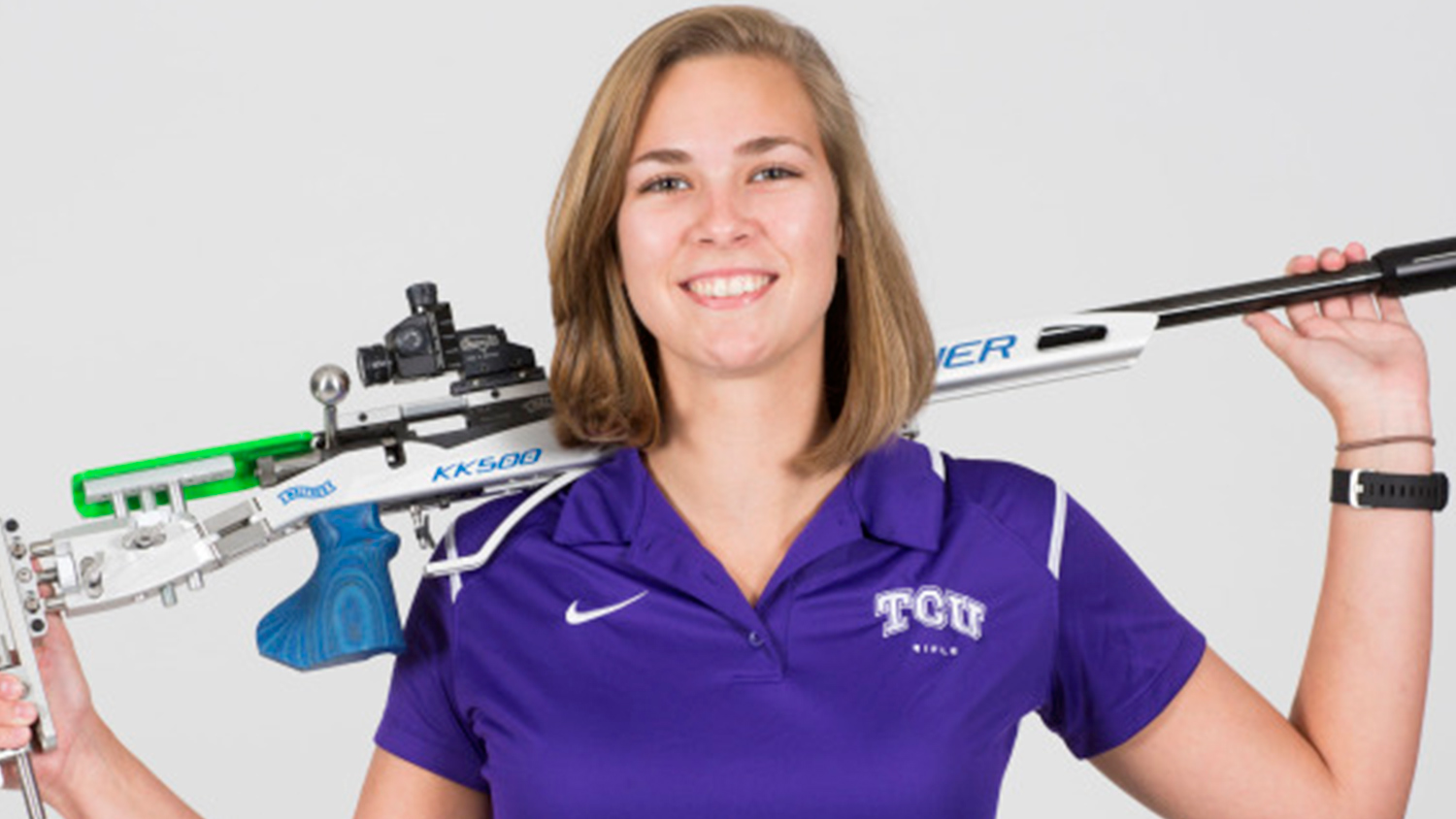 TCU's Mindy Miles Wins NCAA Sportsmanship Award
During the 2016 NCAA Rifle Championship, TCU women's rifle team member Mindy Miles did the unexpected by self-reporting her own misfire—all while on track to shoot a personal best score, and just two points off the lead entering the final stage of the smallbore event. Earlier this month, she was honored by the NCAA with its annual Sportsmanship Award. The award recognizes athletes who exemplify sportsmanship, one of the core principles of competitive shooting.

"I have the deepest respect for Mindy's actions at the NCAA Championships," said TCU rifle coach Karen Monez. "Calling a penalty on yourself is never easy, but Mindy knew it was the right thing to do. Sometimes things do not go exactly the way we think or hope they would."