The No. 1-ranked West Virginia Mountaineers hosted the No. 11 Akron Zips on Saturday, October 7, in Morgantown, W.Va., and proved that it earned its top-rated ranking. At the match, the Mountaineers bested Akron in both smallbore and air rifle by a total score of 4751 to 4696.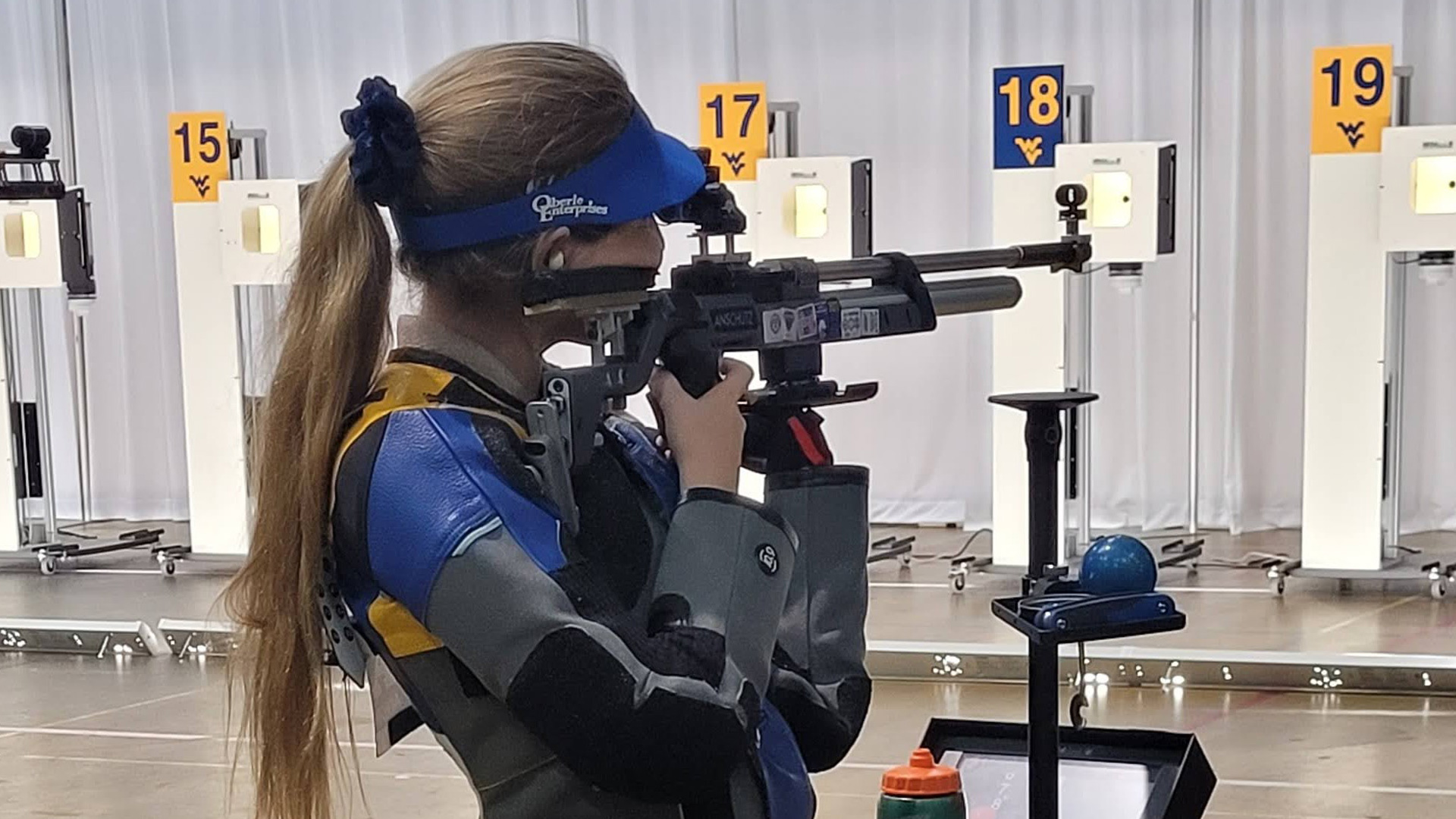 Even though the Akron score was substantially higher than the opening match a season ago, I simply can't believe I am saying I feel a little disappointed. Even more amazing is the fact I can feel this way with a score of nearly 4700. However, we discussed this as a team and the feeling we all know there was some points ripe for the picking which we did not take advantage of. This week the practices are intense for the Akron rifle team, with the hopes of earning a victory this coming weekend on the road against Navy.
In the smallbore division, five Akron shooters posted scores in the 580s, led by senior hotshot Erin Schnupp. Worth noting—Schnupp, along with junior Akron rifle teammate Rachel Engels, boasted perfect 10-shot series of 100 in the kneeling position. As a position, kneeling can be quite challenging and to post a perfect 100 is quite an accomplishment.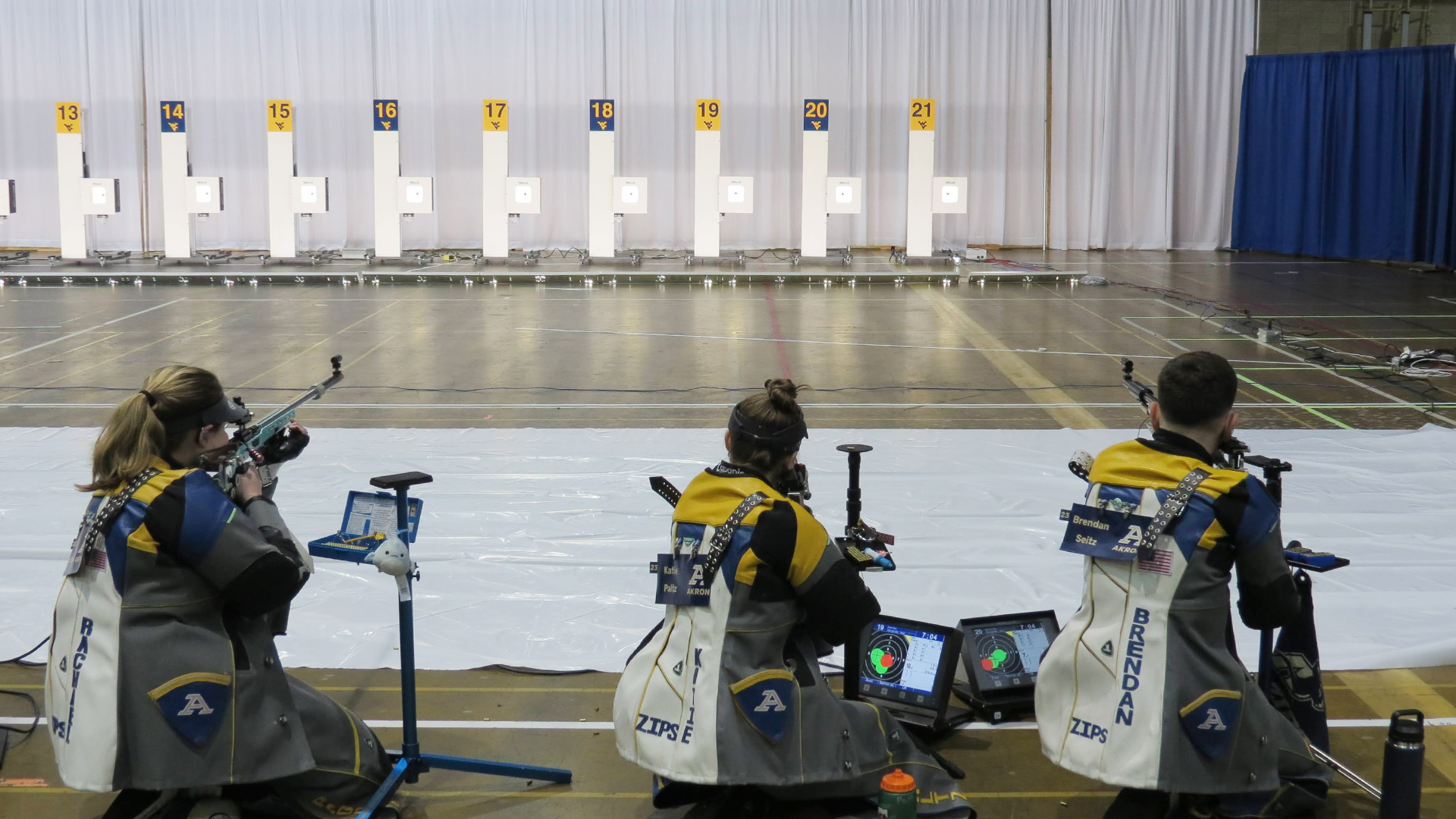 Air rifle was a little sweeter for Akron, with three of the top four counting team members in the elite 590s, followed by a couple of 589s. Leading the charge for Akron was senior Gavin Perkowski and his solid 596 out of the possible 600. This was only one point from breaking the school record. Having a good day, fifth-year senior Brendan Seitz set his new career high score of 593. Both Perkowski and Seitz have been working hard to prepare for this season, and I am pleased to see them coming out of the gate with such great results.
On the West Virginia side, the top shooters were freshman Griffin Lake and fifth-year senior Mary Tucker, who both garnered 1188 aggregate scores. Lake posted 590 in smallbore and 598 in air rifle, while Tucker had a 595 score for smallbore and 593 in air rifle.
According to wvusports.com, West Virginia University is undefeated against Akron with an unblemished 22-0 record.
Akron-WVU October 7 Match Leaderboard
WVU: 4751 (air rifle 2387, smallbore 2364)
Akron: 4696 (air rifle 2361, smallbore 2335)
You can view the full NCAA scorecard for the October 7 Akron-West Virginia rifle competition at the NCAA website.
This coming weekend, on October 14, the Akron Zips rifle team will travel to the United States Naval Academy in Annapolis, Md., to do battle with the Midshipmen on their home range. The match begins at 9:00 a.m. and the scores will be posted live at this link.
Learn more about the Akron Zips rifle team at gozips.com.