With a final score of 42, Team Winchester trapshooter and USA Shooting competitor Maddy Bernau won the silver medal in Women's Trap at the 2021 ISSF World Cup for Shotgun in Lonato, Italy. In addition, she won a bronze medal in the Women's Trap team match. The match was held May 7–17.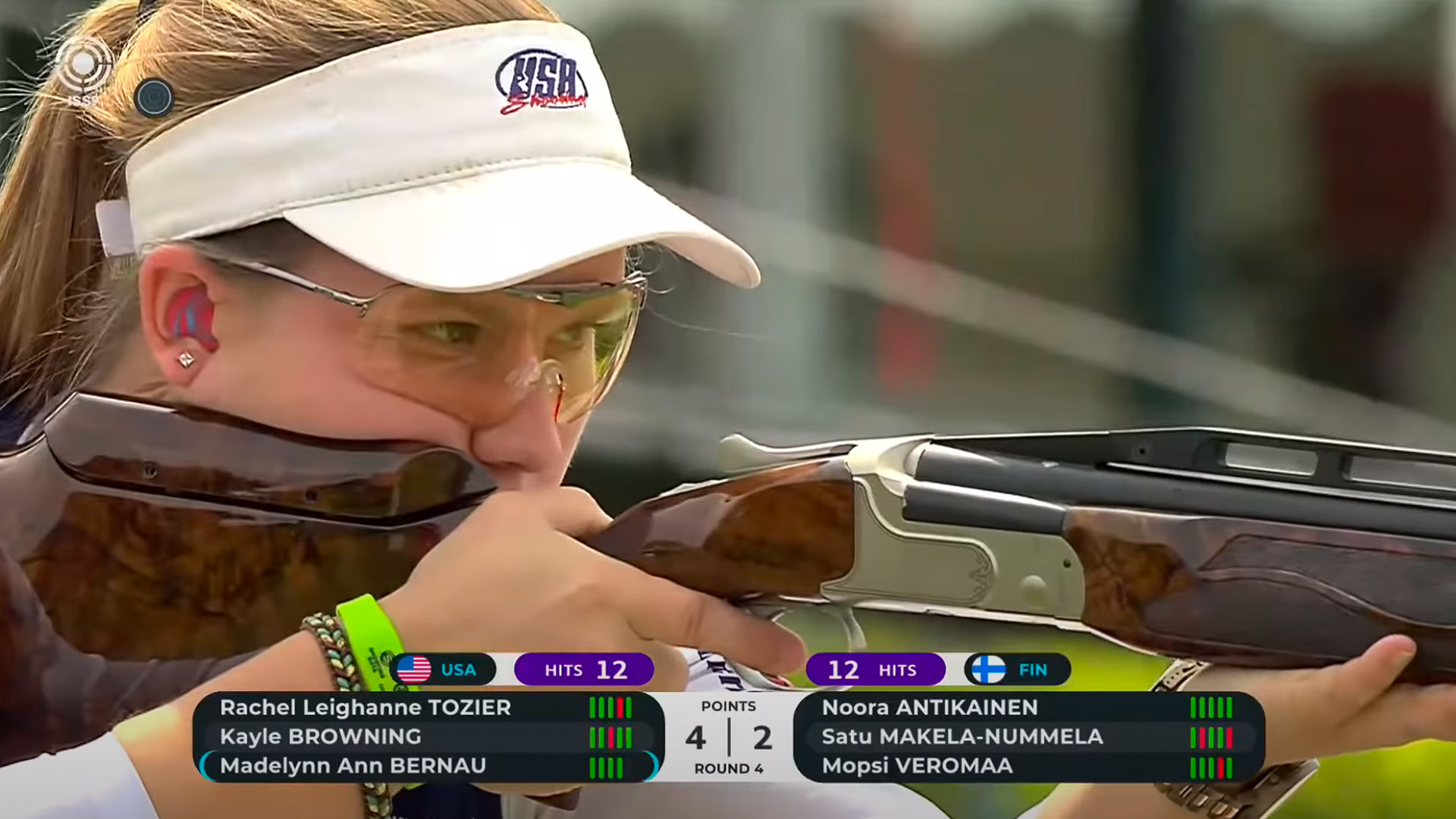 Competing in International Trap, Bernau had an excellent performance, spending most of the day in the lead. Tied at 42 entering the final shoot-off, Bernau and San Marino competitor, Alessandra Perilli, went head-to-head for an epic showdown. Bernau eventually missed, but secured her second-place spot on the podium and her first ISSF World Cup medal.
Bernau went on to win a bronze medal in the Women's Trap team event, alongside USA Shooting teammates Kayle Browning and Rachel Tozier. In the bronze medal final, the U.S. Women's Trap team defeated Finland, 6–2.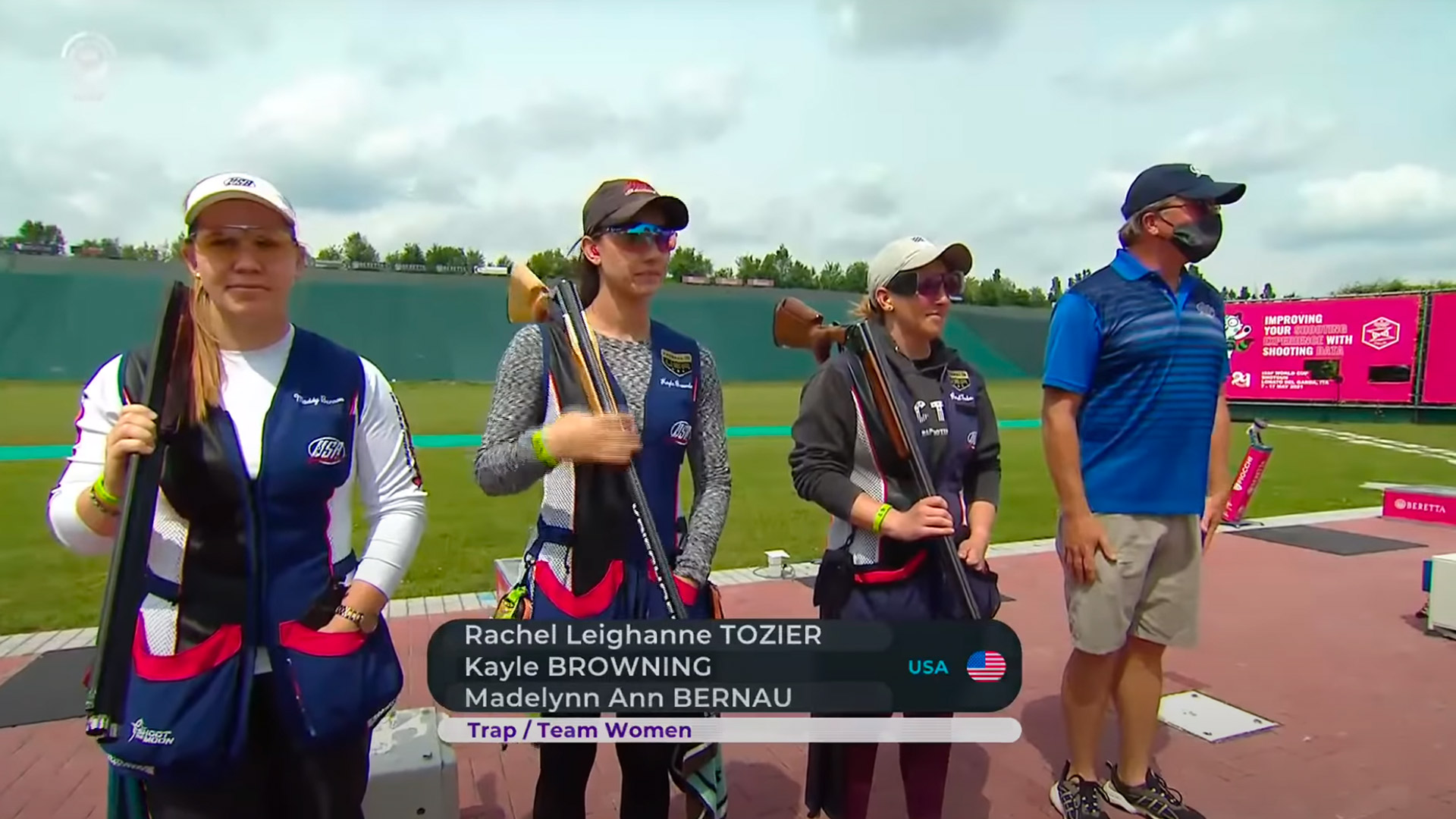 This summer, Bernau will be competing in Tokyo as a member of the U.S. Olympic Shooting Team. She will be in the International Bunker Trap event and will be shooting Winchester AA shotshells.
See the full results of the 2021 ISSF World Cup for Shotgun Italy at the ISSF website. Learn more about Winchester at winchester.com.
All photos/screengrabs courtesy of ISSF/YouTube.
---
Read more:
Hancock, English Win Skeet Mixed Team Gold At 2021 ISSF World Cup Italy