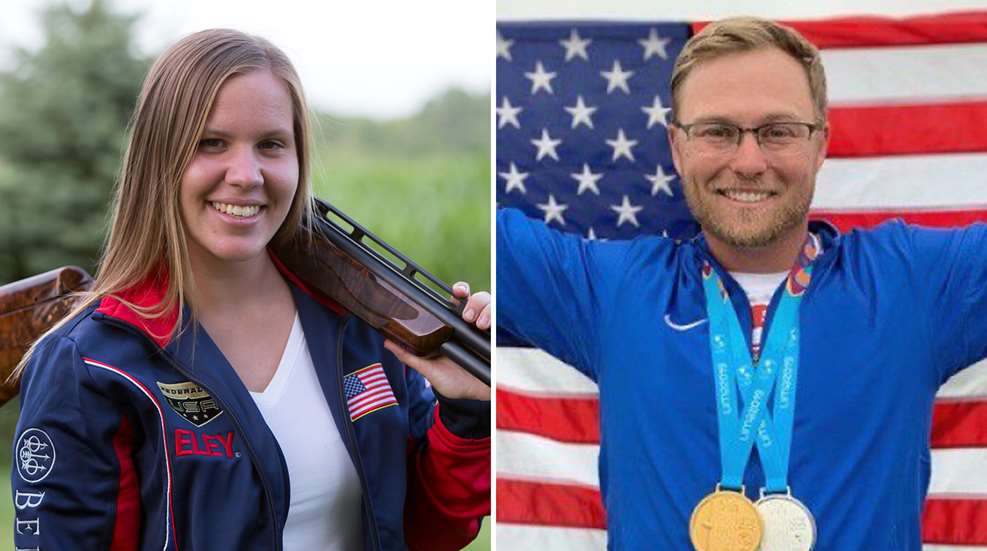 On Saturday at the Tokyo Olympics, Team USA's Maddy Bernau and Brian Burrows secured the bronze medal in the first-ever Olympic mixed team trap event after a thrilling shoot-off victory over Slovakia. The shoot-off came after both teams tied at 42.
In the bronze-medal final, Bernau and Burrows took an early 18-17 lead over Slovakia after 20 shots. Bernau went on to miss three of her next five targets, allowing Slovakia to secure the lead.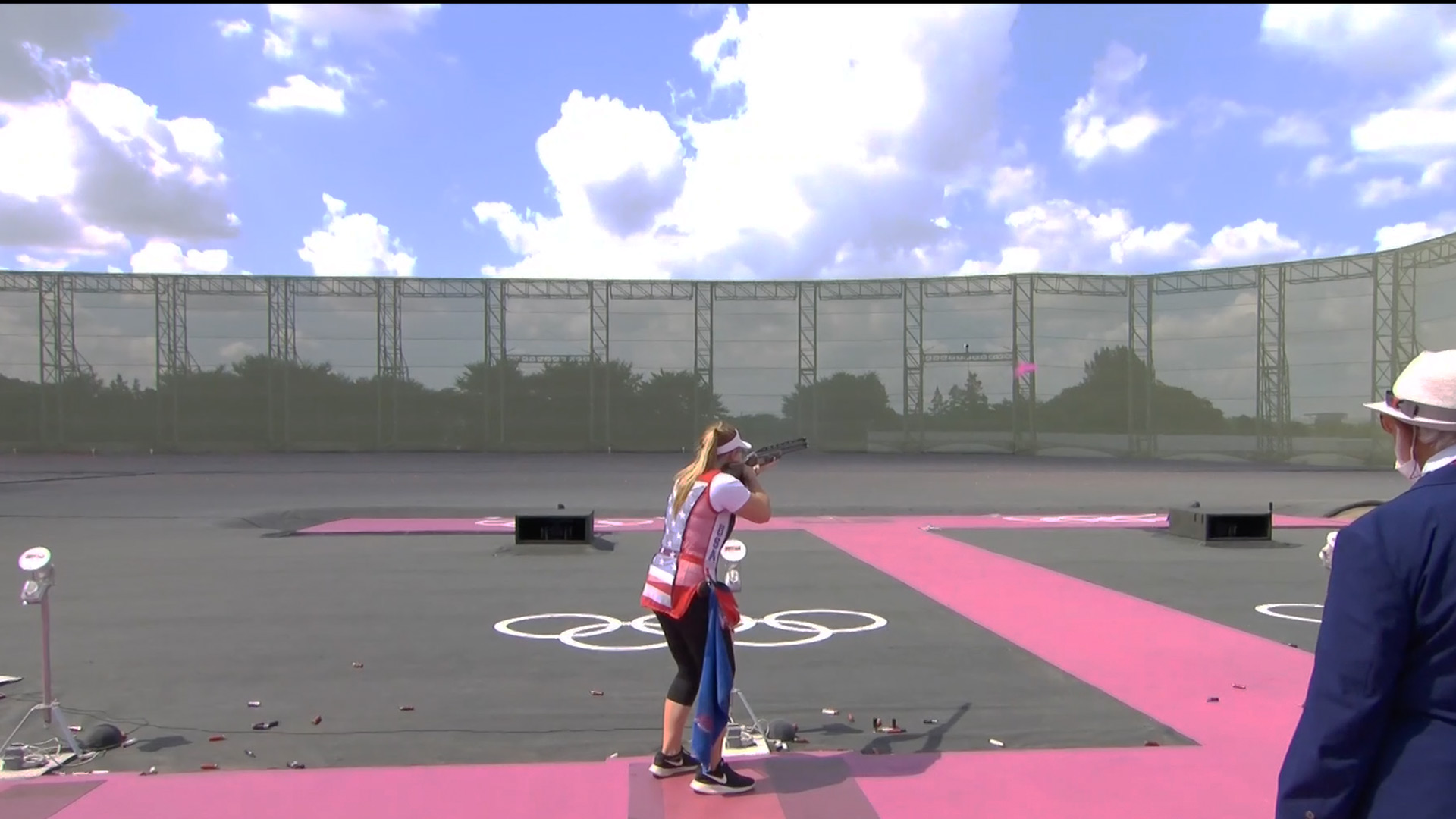 When Team Slovakia's Zuzana Stefecekova, the gold medal-winner in the individual event, missed three of her last five targets, that left Slovakia with a score of 42. Stefecekova missed again in the shoot-off, and Bernau faltered in her first attempt but later took advantage of her second shot, which was successful and gave the U.S. the mixed team trap bronze medal.
Bernau hit 19 of 25 targets. Her teammate Burrows, who was 12th in the men's trap event, had 23 hits in the bronze-medal final.
At age 23, Bernau is among the youngest athletes with USA Shooting in Tokyo this year. She failed to make the women's individual trap event final after placing seventh in qualification. Fellow Team USA athlete Kayle Browning won the silver in the women's trap event on Thursday, but along with teammate Derrick Mein, did not qualify for the mixed team trap event.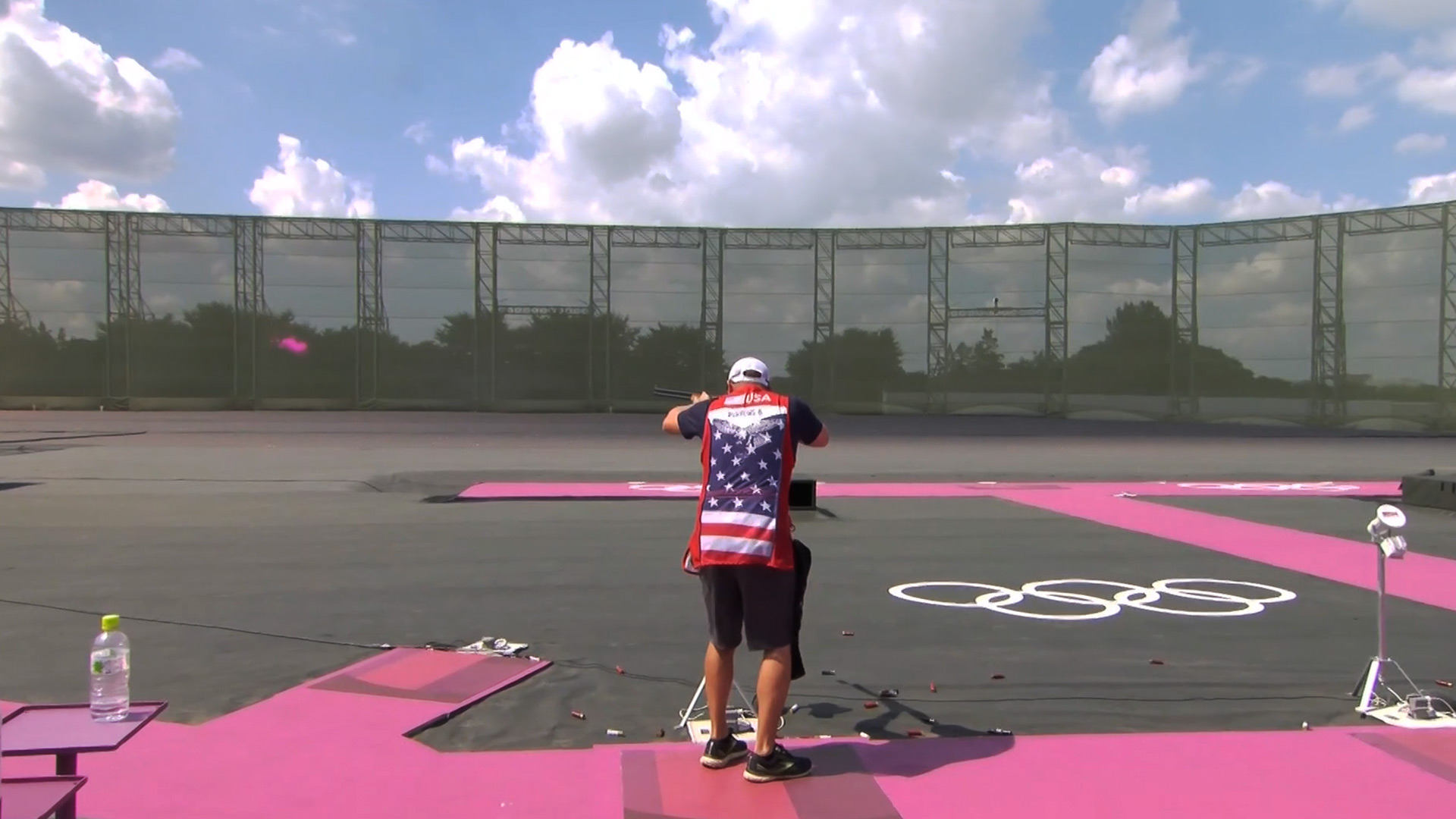 The Tokyo Olympic Games are the first for 32-year-old Brian Burrows. Prior to heading to Japan, he said that the pandemic delay changed his preparation for the Games. "Typically, we would have shot three or four World Cups plus a test event on the Olympic range, but this time we had one World Cup and no test event," said Burrows. "So, I have had to adapt and adjust how I prepare for the Olympics, but I am confident in my training."
As for the gold and silver medals for the mixed team trap event in Tokyo, Spain's Fatima Galvez and Alberto Hernandez defeated San Marino's Alessandra Perilli and Gian Berti, 41-40.
Next for Team USA's shooting athletes in Tokyo is the 3-position rifle 50-meter event, which will be live streamed on Monday, August 2.
All photos courtesy of USA Shooting unless otherwise indicated.
---
Read more:
Tokyo Olympics: Amber English Wins Women's Skeet Gold Medal, Sets New Record