At the conclusion of the U.S. Olympic Shotgun Team Trials at the Tucson Trap and Skeet Club in Arizona on Sunday, Mar. 1, Team USA boasted a full trapshooting contingent. Four total team spots for men and women were up for grabs (two each). Brian Burrows, Derrick Mein, Kayle Browning and Madelynn Bernau named to the team and will head to Tokyo, Japan, this summer to compete at the 2020 Olympic Games.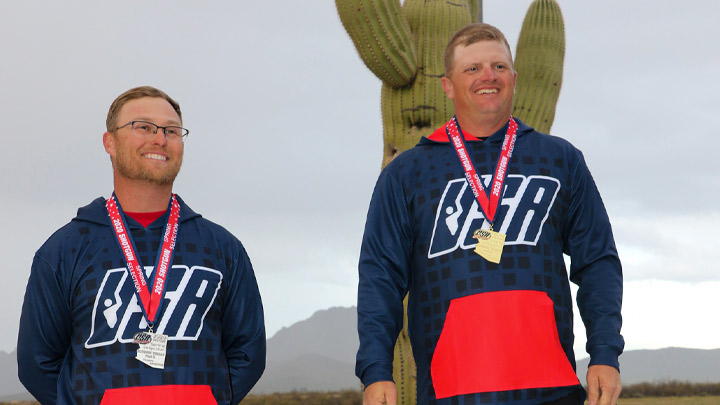 Brian Burrows, along with Mein, topped the leaderboard going in to the conclusion of the trials. Burrows left the match with a final score of 509, which placed him second overall. This summer will mark the first Olympic Games for Burrows, who is 32 and hails from Fallbrook, CA.
A 13-time state champion, 31-year old Derrick Mein of Paola, KS, has enjoyed much domestic success. Mein was the first-place finisher overall in men's trap at the event, and he was awarded his place on Team USA with a final score of 520. This will be Mein's first taste of Olympic competition after three world cups.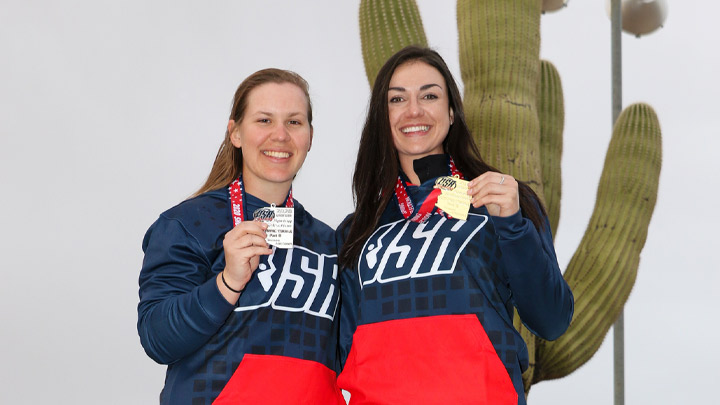 The mixed team trap event will makes its Olympic debut in Tokyo, with the format of one man and one woman competing together. Countries that have either earned a mixed team quota or have male and female athletes that qualified for individual events.
On the women's side at the Shotgun Team Trials, Kayle Browning, 27, of Conway, AR, was the first-place finisher with a score of 493. She arrived for Part 2 of the event with a 2-point lead over 2019 women's trap world champion Ashley Carroll—staying in the top five for the duration. Browning entered the final with a score of 218. Browning won the final with two points to spare to earn her spot on the team.
After finishing in second place behind Browning with a score of 481, Bernau received a spot on the team. She was in fourth place entering Part 2 of the selection match. The 22-year old from Waterford, WI, will be making her Olympic debut this year. Back in 2018, Bernau won the women's trap gold medal at the Junior Grand Prix in Porpetto, Italy.
The trap alternates are Seth Inman and Jeff Holguin of the U.S. Army Marksmanship Unit for the men, and for the women Ashley Carroll and Rachel Tozier, also with the Army Marksmanship Unit.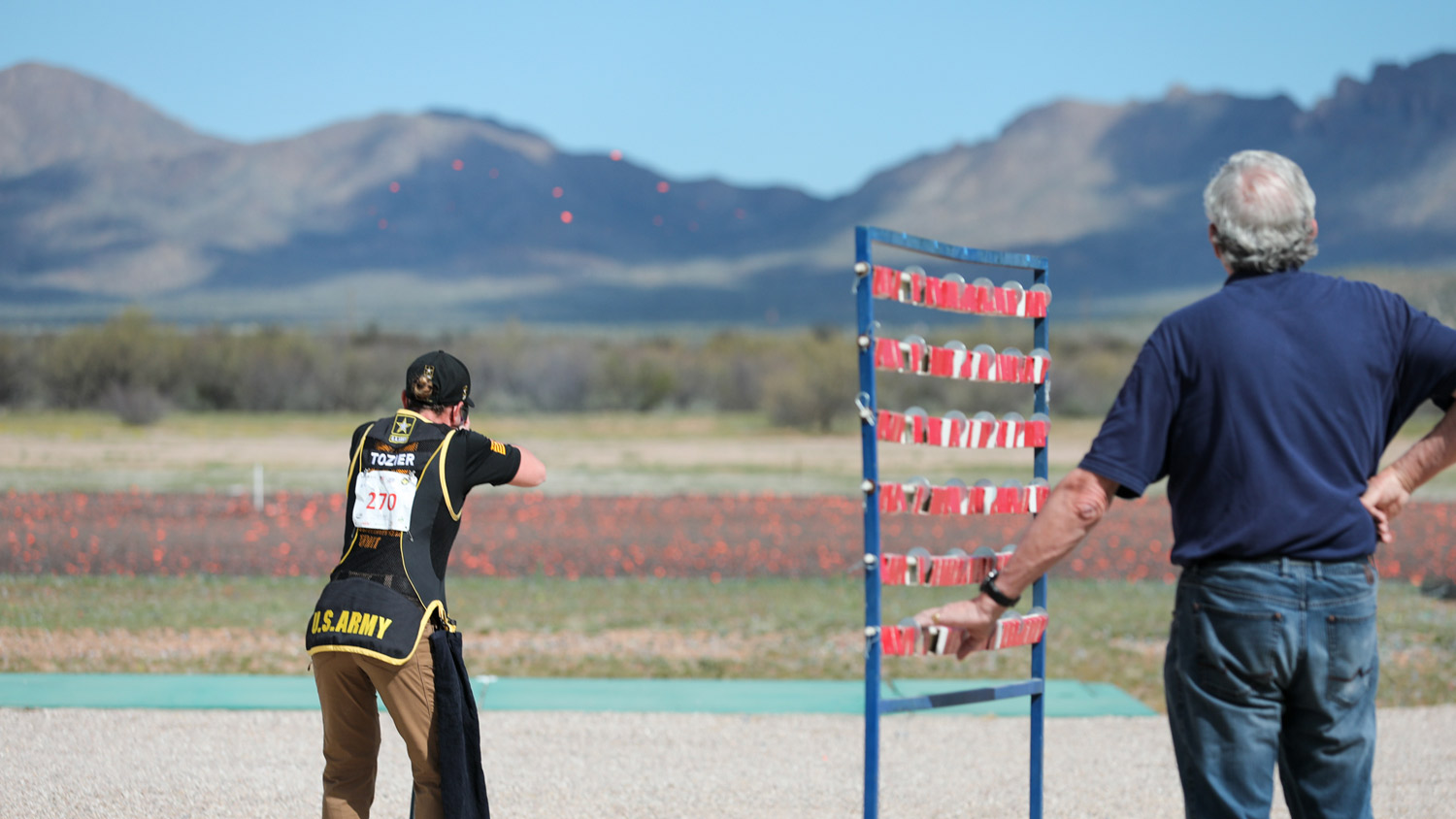 2020 Shotgun Spring Selection, Olympic Trials Part 2—Men's Trap Leaderboard
Olympian—Derrick Mein, 520
Olympian—Brian Burrows, 509
Alternate Olympian—Seth Inman, 507
Alternate Olympian—Jeff Holguin, 498
Match Champion—Seth Inman, 237
Match Silver—Derrick Mein, 234
Match Bronze—Glenn Eller, 231

2020 Shotgun Spring Selection, Olympic Trials Part 2—Women's Trap Leaderboard
Olympian—Kayle Browning, 493
Olympian—Madelynn Bernau, 481
Alternate Olympian—Rachel Tozier, 477
Alternate Olympian—Ashley Carroll, 476
Match Champion—Madelynn Bernau, 220
Match Silver—Kayle Browning, 218
Match Bronze—Julia Stallings, 215

Lead photo courtesy of U.S. Army Marksmanship Unit.
---
See more Tokyo 2020 Olympics coverage: