At the conclusion of the Olympic Air Rifle Trials in Colorado Springs last weekend, four shooters became the first to qualify for the 2020 U.S. Olympic Team headed to Tokyo this summer. The match had prospective team members battling for spots in the 10 meter air rifle event. All four athletes that made the team have competed together on the collegiate rifle circuit, representing three schools and two conferences.
With a fifth-place finish, Rio 2016 Olympic gold medalist and former WVU rifle superstar Ginny Thrasher did not qualify for a Olympic berth at the Air Rifle Trials, but still has a chance in the upcoming Smallbore Trials.
Kentucky freshman shooting phenom Mary Tucker (2513) earned a spot, along with Ali Weisz (2507), a graduate assistant coach with the Memphis rifle team. Both Tucker and Weisz will be making their Olympic debut in Tokyo.
Tucker, who had already secured her berth prior to the finals with a commanding lead, still put her all into shooting. For her, earning a spot on the Olympic team is just the start.
"I still wanted to do really well in the finals even though I already knew what the outcome was, I wanted to go and represent the best I can," said Tucker. "[This] is not the end, it's just the beginning."
Weisz, the former top Mississippi rifle team shooter, focused on things that she could control, taking into consideration the deep field of talented shooters at the 2020 Air Rifle Trials. She took second place overall in the women's standings. 
"[There are] a lot of great athletes here and it could have been any one of us," said Weisz. "I'm going to go back to my team at home and take it one step at a time, dig in and train hard."
Backing up both athletes as alternate team members are Sarah Beard (2506) and Sagen Maddalena (2504).
On the men's side, Lucas Kozeniesky (2524) and Will Shaner (2506) both qualified for U.S. Olympic 2020 spots. Notably, Kozeniesky tied a world record the second day of the Trials with his air rifle score of 633.5.
Kozeniesky feels honored to represent the U.S. once again at the Olympics this year, and is definitely in the hunt for a men's air rifle medal, which has proven to be elusive for U.S. shooters in the past.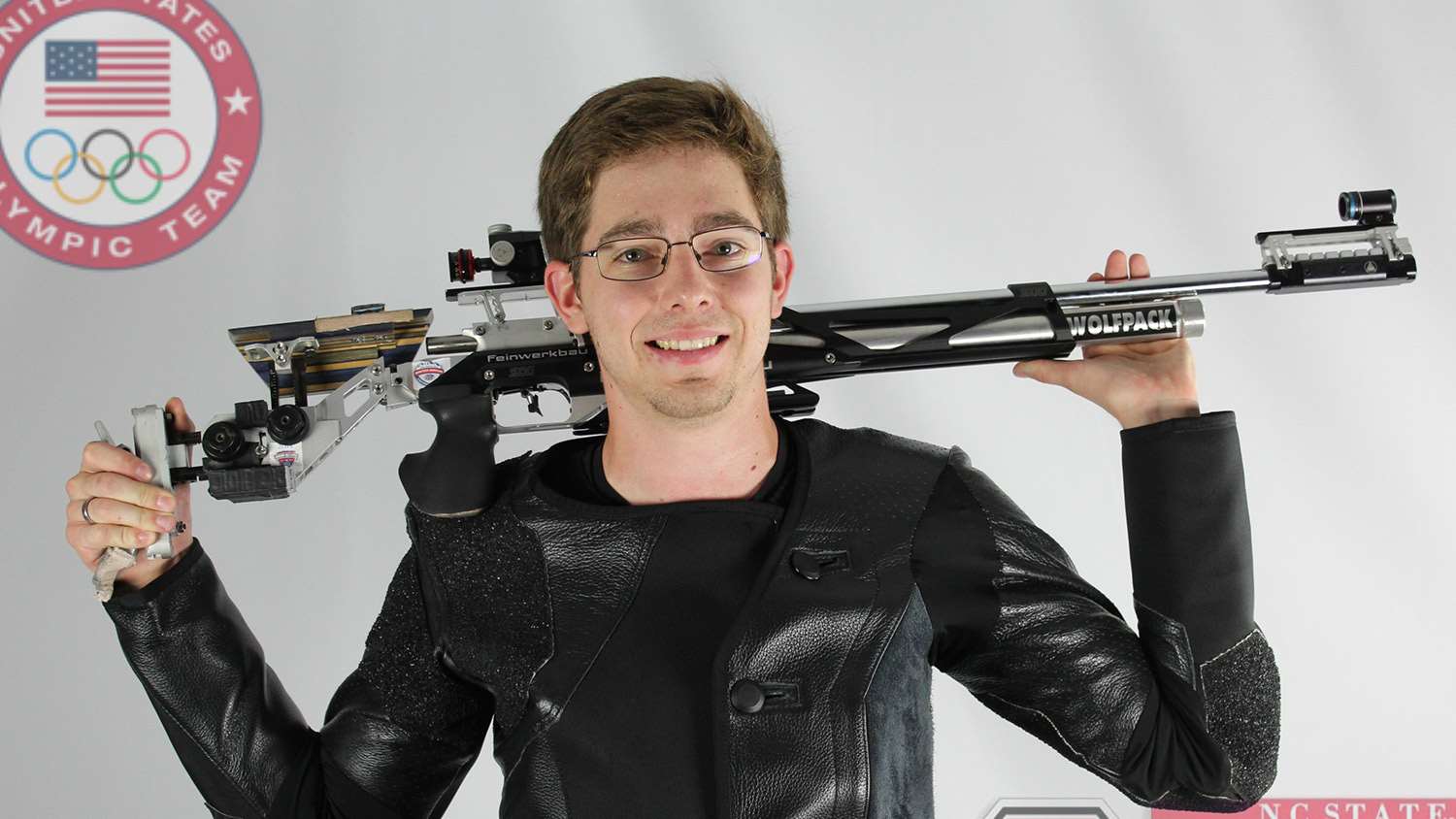 "Men's air rifle has never had a medalist, we've had a finalist but never a medal," said Kozeniesky. "I'm looking to conquer that this year."
Shaner, a sophomore member of the Kentucky rifle team along with Mary Tucker, was named NCAA Rookie of the Year during his freshman year. This collegiate shooting season, Shaner has posted four air rifle scores over 597.
Olympic Air Rifle alternates for the men are Peter Fiori (2501) and Matt Sanchez (2502).
All four athletes will compete together once again at the Tokyo 2020 Olympic Test Event in April.
View the full results of the 2020 Air Rifle Selection Match here.
Subscribe to the SSUSA Insider newsletter for the latest Olympic updates. Learn more about USA Shooting here.
---
See more:
Experts Predict Team USA Topping 2020 Tokyo Olympics Medal Count