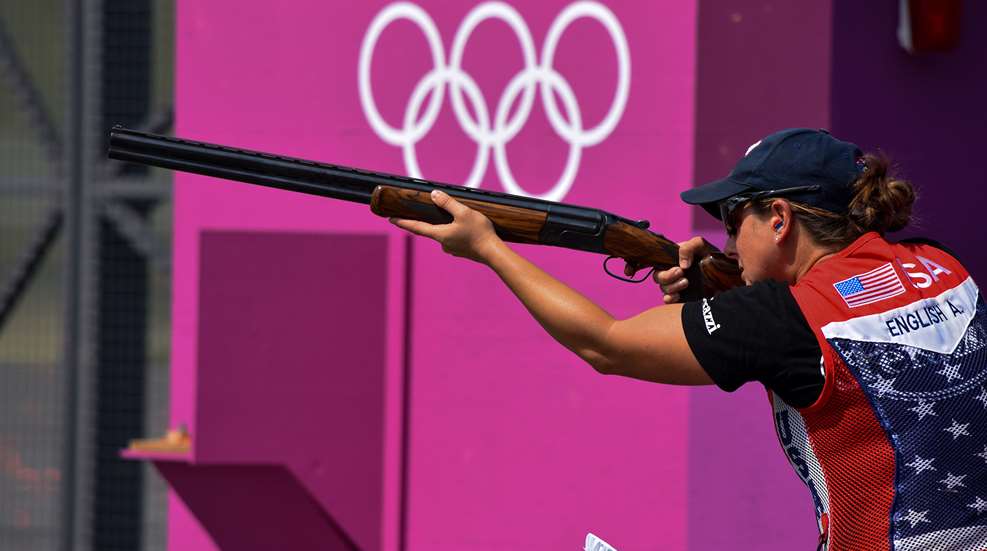 At the Tokyo Olympics on Monday morning, while most of America was sleeping, Team USA's Amber English was busy setting an Olympic record and winning the gold medal in the women's skeet event after defeating the defending champion, Diana Bacosi (Italy).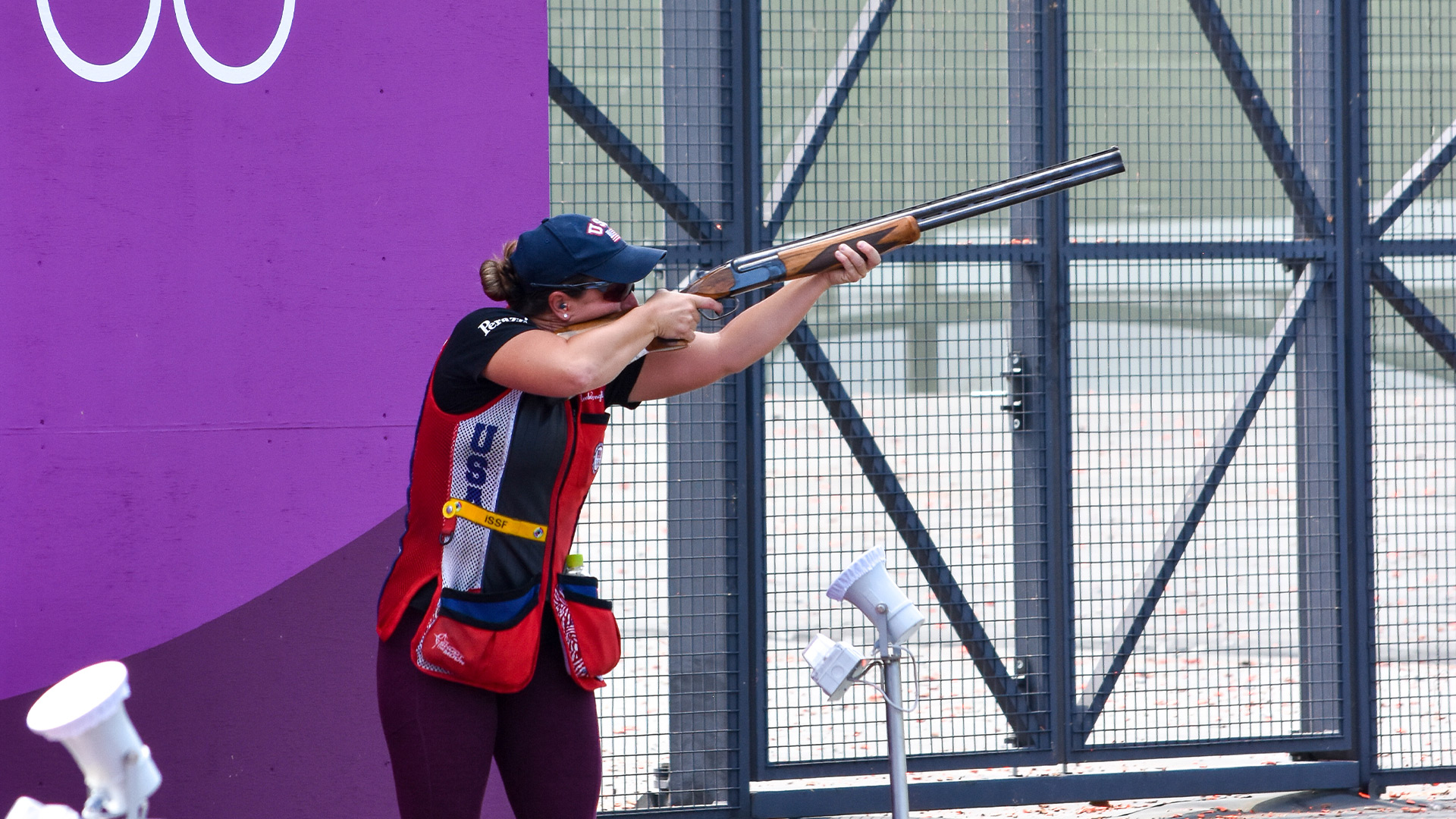 The No. 1-ranked women's skeet athlete in the world, English went 56 for 60 in the final to take the Olympic gold medal. Through the qualification round she shot 121 of 125 targets, which placed her third going into the women's skeet final.
Not only is she the second U.S. shooter to ever win the gold in women's skeet event at the Games, English's 56 hits in the final set a new Olympic record.
The women's skeet competition includes three rounds of 25 targets the first day and on the second day two more rounds of 25. The top six advance to the finals and shoot for medals.
As mentioned, the 2016 Olympic women's skeet gold medalist, Diana Bacosi of Italy, had to settle for the silver this year after scoring 51 targets to English's record-setting 56 in the final. Taking the bronze medal was Chinese shooter Wei Meng with 46 targets.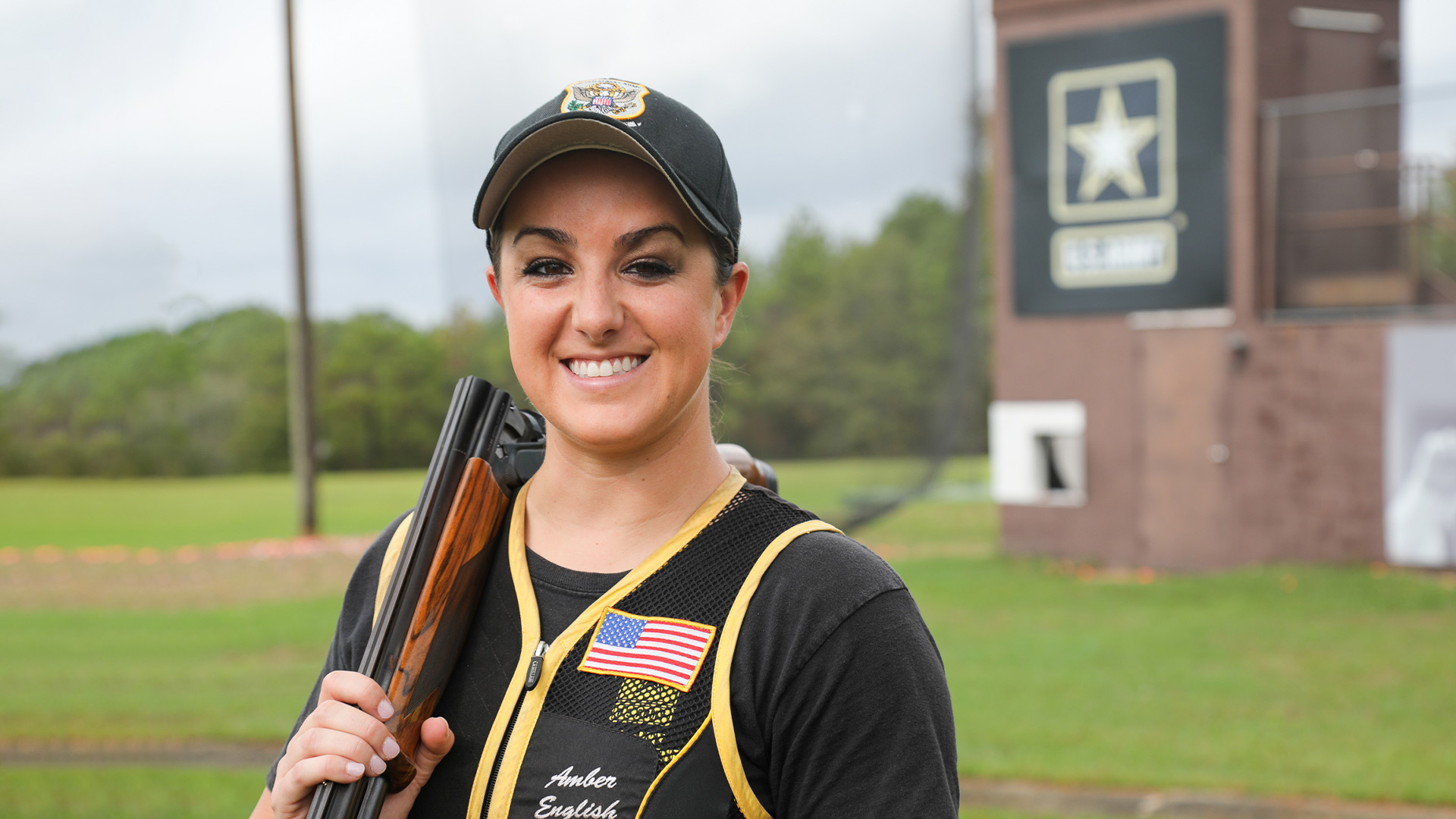 English, who is 31 years old, is an Army Reserve soldier who trains with the U.S. Army Markmanship Unit at Ft. Benning, Ga., and holds the rank of 1st Lieutenant. In addition, English is part of the U.S. Army World Class Athlete Program.
Next up for Team USA shooters at the Tokyo Olympics is the air rifle mixed team event on Tuesday, Jul. 27.
Want to watch the Tokyo Olympic shooting events? While some of the shooting events will be replayed on TV, most of them are live streamed via NBC's Peacock app and the NBC Tokyo Olympics website. Be sure to subscribe to the free SSUSA Insider newsletter for the latest updates.
All photos courtesy of USA Shooting unless otherwise noted.
---
Read more:
Team USA's Will Shaner Wins Olympic Air Rifle Gold Medal