If there was any doubt that Team USA's Vincent Hancock is the most dominant international skeet shooter in history, it disappeared on Monday morning at the Tokyo Olympics after he won the men's skeet event for the third time—more than any shooter in history.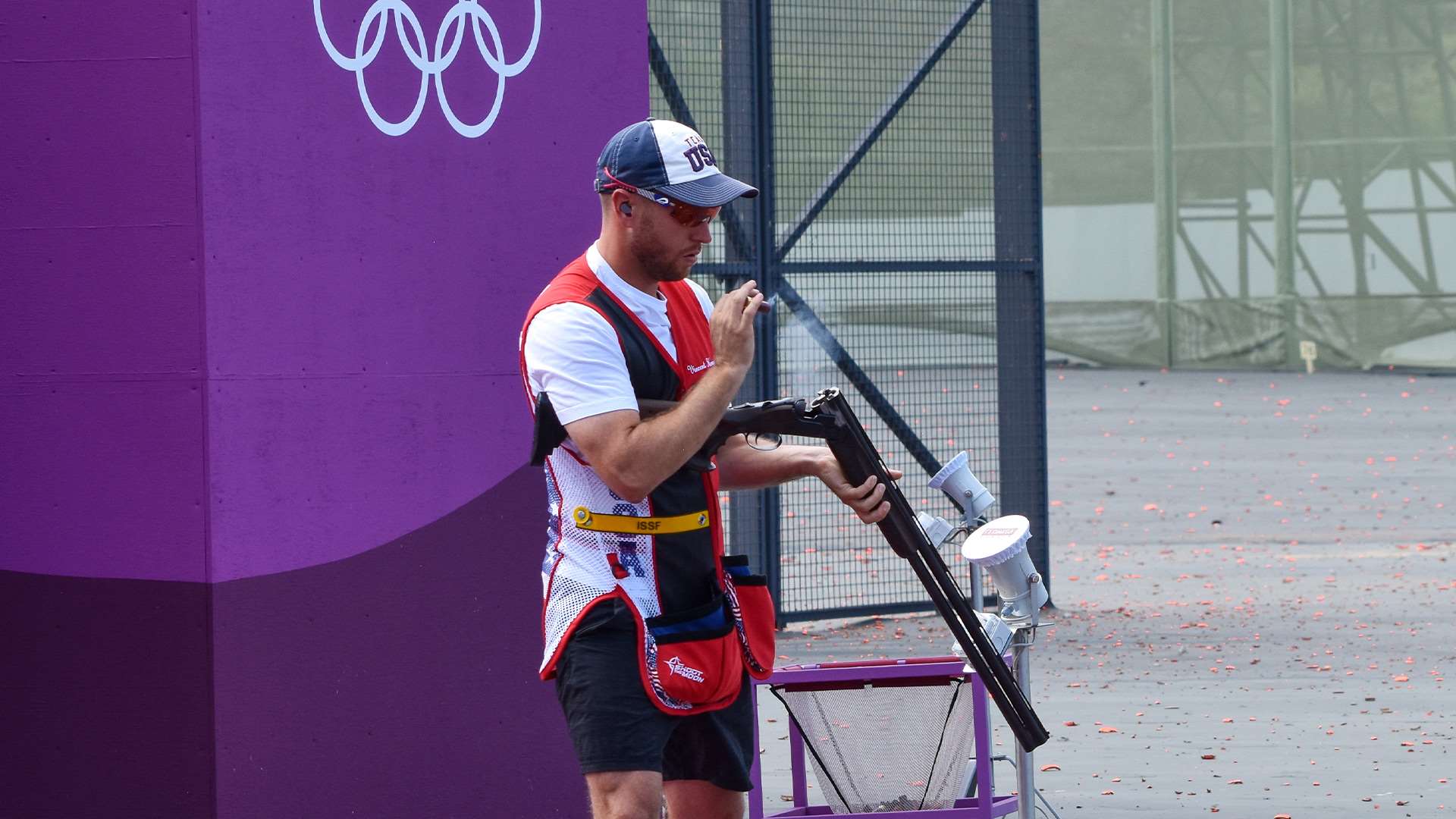 A four-time Olympian, the 38-year-old Hancock ended the Tokyo men's skeet final with a score of 59, beating silver medalist Jesper Hansen of Denmark (55) and bronze-medal winner Abdullah Alrashidi of Kuwait (46). Hancock missed only one target in the final and his score set a new Olympic record. Notably, in the final he had 34 straight hits.
The win in Tokyo is a redemption of sorts for Hancock. At the 2008 and 2012 Olympic Games, he won gold medals in the skeet event, but at the Rio 2016 Games he finished in 15th place. Now he is the only skeet shooter to ever garner three Olympic gold medals.
Earlier this year at the ISSF World Cup for Shotgun in Lonato, Italy, Hancock won a silver medal in the men's skeet event, along with the gold for the skeet mixed team event with teammate Amber English. He qualified for the U.S. Olympic Team last March after winning the 2020 USA Shooting Olympic Skeet Trials.

Hancock's gold-medal performance in Tokyo comes right after teammate Amber English secured the gold in the women's skeet event, thus giving the United States a sweep of both Tokyo Olympic skeet events.
As of this writing (Monday, Jul. 26), the total medal count for the U.S. at the Tokyo Olympics is 14 (seven gold, three silver, four bronze)—the most of any country. Three of those gold medals are from Hancock and English, along with teammate Will Shaner, who won the men's 10-meter air rifle event on Sunday, Jul. 25.
Up next for Team USA at the Tokyo Olympics is the mixed air rifle event on Tuesday, Jul. 27. Stay tuned to SSUSA for timely coverage of the U.S. Shooting Team in Japan. 
All photos courtesy of USA Shooting.
---
Read more:
How To Watch Tokyo Olympics Shooting Events