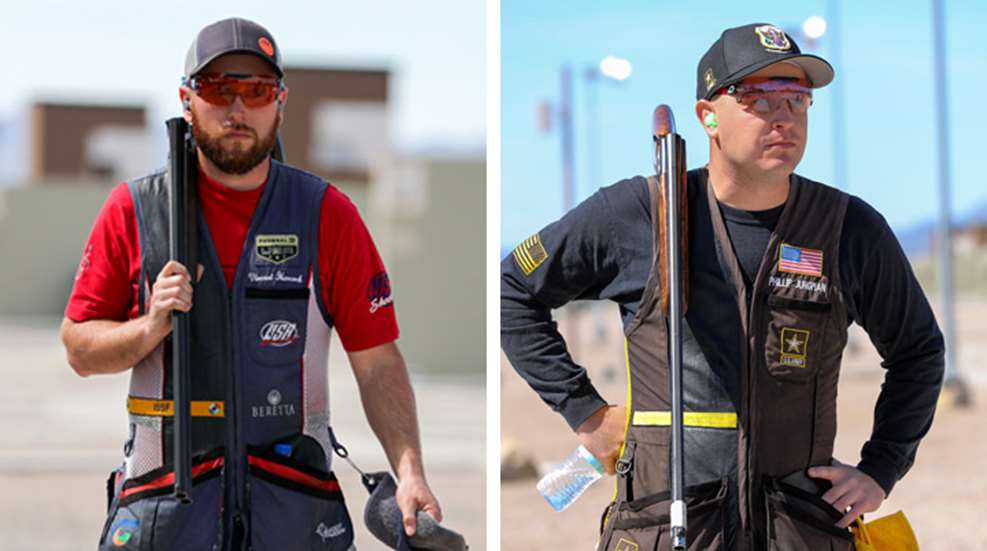 The U.S. Olympic Shotgun Team continues to take shape with the awarding of Olympic team berths after the conclusion of the skeet trials on Sunday, March 8. Three-time Olympian Vincent Hancock will be joined in Tokyo this summer by U.S. Army Marksmanship Unit shooter Spc. Phillip Jungman, after the athletes claimed the top two slots in the final.
Hancock won the 2020 U.S. Olympic Team Trials for Shotgun with a total score of 547. Finishing in second place was Jungman with 537.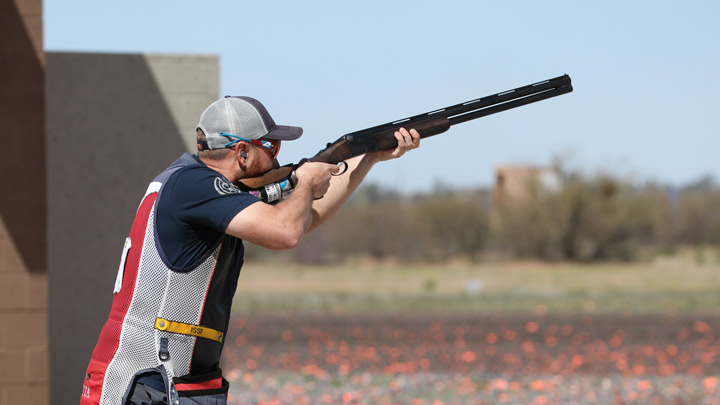 At age 19, Hancock made his Olympic debut at the Beijing Games in 2008, where he won the gold medal in men's skeet. The Eatonton, GA, native followed this up four years later at the London 2012 Games with another gold medal-winning performance. Hancock is the first shooter to ever win the men's skeet event multiple times. In addition, Hancock has secured four world titles and 22 world cup medals over the course of his career.
Regarding making the Olympic team this year, Hancock told Team USA in an interview, "It's a big relief. I've put a lot of effort into being here and being at the top of my game at the right time."
Also heading to Tokyo this summer for his Olympic debut is AMU team member Spc. Phillip Jungman. A native of Caldwell, TX, Jungman has earned several junior world championship medals, and has been named an alternate in the past.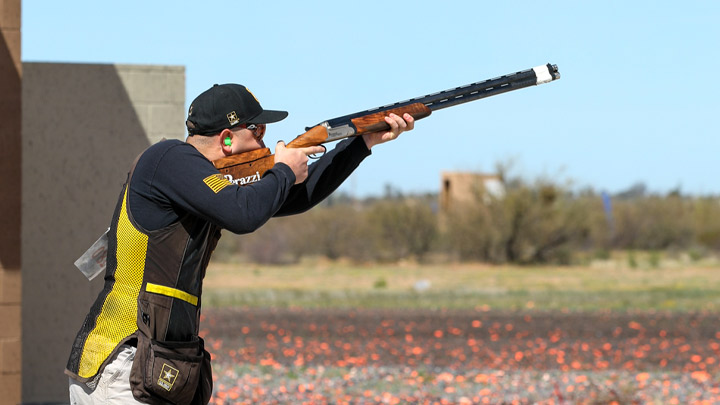 Jungman has dreamed of becoming an Olympian since he first began in the sport at the age of 11. "Once I experienced it and I met all these Olympians, they inspired me," Jungman said to Team USA in an interview.
Alternates in men's skeet that will be headed to Tokyo for the 2020 Games along with Hancock and Jungman are Hayden Stewart and Nic Moschetti, who finished third and fourth respectively, in the final.
2020 Shotgun Spring Selection, Olympic Trials Part 2—Men's Leaderboard
Olympian—Vincent Hancock, 547
Olympian—Phillip Jungman, 537
Alternate—Hayden Stewart, 533
Alternate—Nic Moschetti, 532
Match Champion—Vincent Hancock, 242
Match Silver—Hayden Stewart, 241
Match Bronze—Frank Thompson, 240
Junior Champion—Alexander Ahlin, 235
Junior Silver—David Garza, 234
Junior Bronze—Elijah Ellis, 234
Collegiate Gold—Nic Moschetti, 239
Collegiate Silver—Eli Christman, 235
Collegiate Bronze—John Michael Cleland, 229
J2 Gold—Joshua Grganto, 229
J2 Silver—Benjamin Keller, 228
J2 Bronze—Preston Bailey, 227
J3 Gold—Luke Priestly, 224

Lead photos courtesy of the U.S. Army Marksmanship Unit.
---
See more: With 160 Days To Tokyo 2020, Collegiate Athletes Bring U.S. Olympic Rifle Team To Life