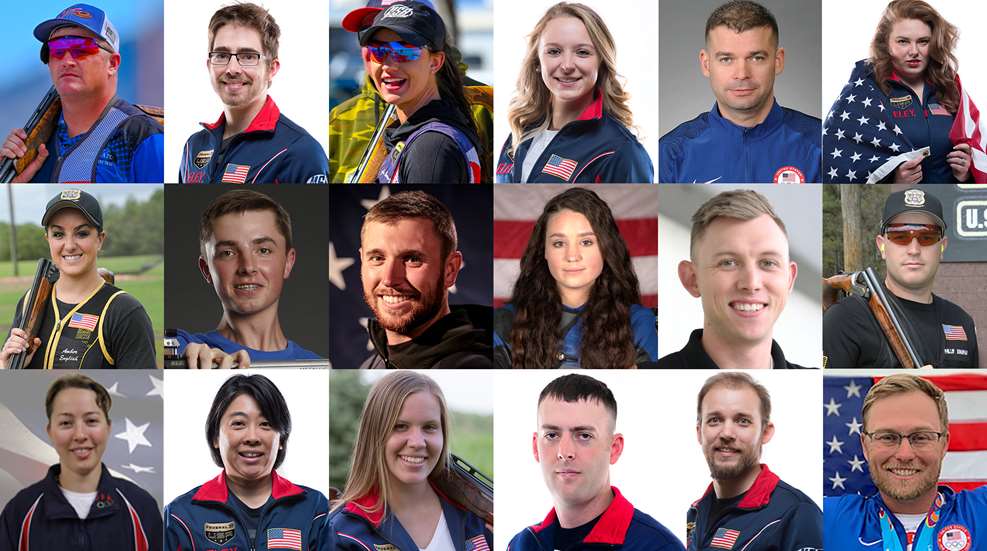 Editor's note: This article was updated to reflect this Jun. 23 announcement: "USA Shooting was notified by the United States Olympic and Paralympic Committee (USOPC) today that Olympic Team Nominee Keith Sanderson has been excluded from the U.S. Delegation for Tokyo due to a suspension handed down by the U.S. Center for SafeSport. In accordance with the guidance provided by, and in cooperation with the USOPC, Tokyo Alternate Jack Leverett III has been promoted to fill this quota place in Men's 25-meter Rapid Fire Pistol and will compete alongside his brother Henry Leverett. More info will be forthcoming."
Last month's USA Shooting Smallbore Trials wrapped up the selection process for competitors looking to represent their country on the ultimate stage at the Tokyo Olympics.
After 15 months of headaches for all parties involved in the 2020 Olympics due to the pandemic, the Tokyo Games are still a go (as of Jun. 21). Luckily, since preparation for the Olympic Games is just as much of a multi-year endeavor to the governing body as it is to the athletes, the postponement of the Tokyo 2020 Olympics to this year did not affect the successful selection of qualified U.S. athletes.
Nineteen athletes comprise the main contingent of shooters headed to Japan to compete for Team USA. While many of them are previous Olympians and several are past medalists, a few talented young shooters representing the next generation of marksmanship talent in the U.S. will make their Olympic debut in Tokyo next month. See the roster below.
---
Rifle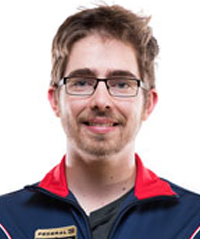 Lucas Kozeniesky (Colorado Springs, Colo.) — After breaking an air rifle world record earlier this year, two-time Olympian said to USA Shooting's Kate Gest: "The number was never important to me, what's important is competing at the highest level and at the biggest events." What's more is while the 26-year-old is breaking records on the firing line, Kozeniesky is having a blast while he's doing it. Plus, he's passionate. "Men's air rifle has never had a medalist, we've had a finalist but never a medal … I'm looking to conquer that this year." The Games will kick off for Kozeniesky on Sunday, Jul. 25, the first day of the men's 10-meter air rifle competition.
---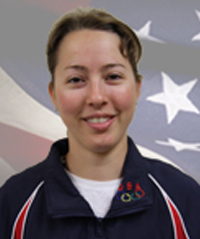 Sagen Maddalena (Groveland, Calif.) — At the USA Shooting Olympic Air Rifle Trials back in 2020, U.S. Army Marksmanship Unit shooter Sagen Maddalena secured an alternate spot, but after last month's Olympic Trials wrapped up she qualified for the women's smallbore rifle team. A former standout student-athlete on the powerhouse University of Alaska–Fairbanks rifle team, Maddalena, age 28, was also a member of the World Championship Team in 2014 and 2018.



---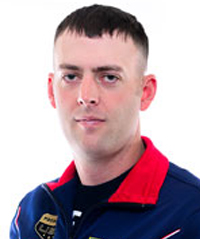 Nick Mowrer (Butte, Mont.) — Perhaps the most interesting story of all the Team USA shooters is that of Nick Mowrer—the first and only U.S. shooter to reach the World Cup podium in rifle and pistol. At the Tokyo Olympic Games, he will compete in men's air pistol, mixed team air pistol and the men's smallbore rifle events. This summer in Japan will mark the second Olympic Games for the 32-year-old Mowrer, who previously competed at the London 2012 Olympics at the age of 23. A three-time NRA Intercollegiate Pistol Champion, Mowrer is a sergeant in the U.S. Army Reserve.
---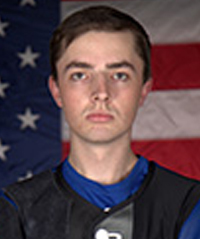 William Shaner (Colorado Springs, Colo.) — Along with fellow Univ. of Kentucky rifle team shooter Mary Tucker, former NCAA Rookie of the Year William Shaner is one rifle shooter that has accomplished much over a short career. For starters, he made the National Junior Olympic Team at the tender age of 14. Fast forward to today, where Shaner helped lead his collegiate team to victory at the 2021 NCAA rifle championship. When SSUSA Range Bag author Michelle Cerino interviewed him last year, Shaner revealed the secret to his success. "Don't give up. Remember that the basics will take you a long way in the sport, but you have to have the patience to work through it and not let the bad days get to you."
---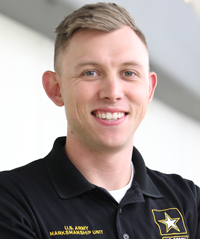 Patrick Sunderman (Farmington, Minn.) — Former West Virginia University rifle team superstar Patrick Sunderman easily made the transition to the U.S. Army Marksmanship Unit, where he continues to break records as a marksman. A four-time NCAA rifle champion, Sunderman has also topped the leaderboard of multiple NRA Smallbore National Championships, and in Tokyo at the Olympic Games he will compete in the men's smallbore rifle event.



---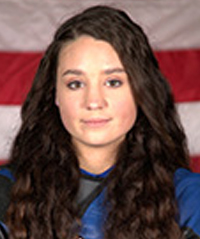 Mary Tucker (Sarasota, Fla.) — Currently ranked number one in the world for air rifle, the Univ. of Kentucky shooting phenom will compete for Team USA in women's air rifle and smallbore rifle. A two-time NCAA rifle champion, the 20-year-old Tucker is easily one of the most electrifying shooters in competition today. Be on the lookout for her in the smallbore event, a discipline in which she's currently on a hot streak. Tucker certainly hopes to keep the momentum going in Tokyo for the Games.



---
Ali Weisz (Belgrade, Mont.) — Another U.S. Army Marksmanship Unit rifle standout, Ali Weisz has known that she wanted to be a top competitive shooter for a long time. In an interview with MTN Sports in 2012, Weisz said that her "entire goal is to make it to the Olympics some day." Well, after the USA Shooting Air Rifle Trials last year, the former Ole Miss rifle top gun achieved her dream and secured a spot on the team. In addition, patriotism is important to the 26-year-old Weisz. "I'm an American, I'll always represent the USA as best as I can." It would be hard to find a better representative.
---
Pistol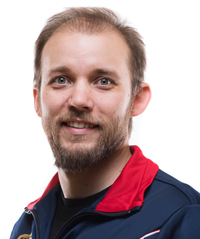 James Hall (Columbia, Mo.) — Heading to Japan to compete in men's 10-meter air rifle, 37-year-old Hall began shooting at a local 4-H Club with his three younger brothers. His mom coached the club for many years and was also his first coach. After his collegiate rifle career, Hall spent several years coaching and as a graduate assistant at Jacksonville State University before picking up pistol shooting as an athlete. Notably, Hall secured the first U.S. quota spot in air pistol after winning gold in 2018 at the Championship of the Americas in Guadalajara, Mexico. At the Tokyo Olympics he will compete in the men's air pistol event.
---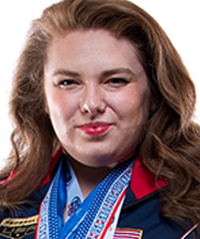 Alexis Lagan (Boulder City, Nev.) — Twenty-eight year old Alexis Lagan qualified for her first Olympic Team after dominating at the 2020 USA Shooting Sport Pistol Trials. For the duration of that two-part competition, she never relinquished the lead she built from day one. Although she has only been competing as a pistol shooter for about a decade, Lagan has certainly made an impact on the sport. During that time, she has won multiple NRA and USA Shooting national titles, along with setting a national record. Lagan's breakout year was 2018 after she won the silver medal in the women's 10-meter air pistol event at the Championship of the Americas in Guadalajara, Mexico.
---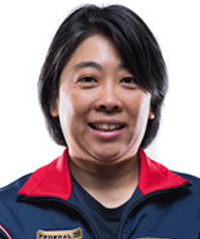 Sandra Uptagrafft (Phenix City, Ala.) — A familiar face on the international pistol scene, Sandra Uptagrafft previously competed for Team USA at the London 2012 Olympics in the 10-meter air pistol and 25-meter sport pistol events. In a 2014 Range Bag interview, Uptagrafft shared her philosophies regarding her shooting style: "Be flexible, think outside the box and adapt to overcome any situation." Sandra Uptagrafft is married to another top competitive shooter, Eric, who himself is a two-time Olympian.


---
Shotgun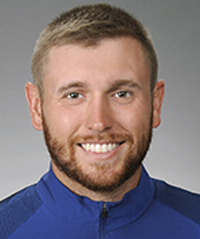 Vincent Hancock (Ft. Worth, Texas) — This two-time Olympic gold medalist needs little introduction. And right now, the only thing hotter than Vincent Hancock's shooting is the business end of his shotgun barrel. At last month's ISSF World Cup for Shotgun in Lonato, Italy, Hancock was on fire—winning a silver medal in men's skeet along with a gold medal in the skeet mixed team event with teammate Amber English. He qualified for the U.S. Olympic Team last March after winning the 2020 USA Shooting Olympic Skeet Trials. As for his past Olympic history, there are the aforementioned gold medals Hancock won at the 2008 Beijing and 2012 London Games—making him the only shooter to win consecutive Olympic men's skeet gold medals.
---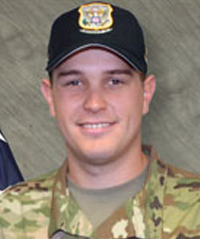 Phillip Jungman (Caldwell, Texas) — Making his Olympic skeet debut in Tokyo next month is U.S. Army Marksmanship Unit team member Phillip Jungman. A previous junior champion, Jungman has been named an Olympic alternate in past years. Dreaming of reaching Olympic shooting heights since he was 11 years old, Jungman's lofty goals were inspired by meeting Olympians in person. Once the competition fire was lit for him, all he needed was a partner—enter Vincent Hancock. Regarding his Olympic skeet teammate, after completing the 2020 Skeet Trials as the runner-up behind Hancock, Jungman said, "I couldn't have made it with a better person … I've grown closer to [Hancock] in the last three years because I've made so many teams and traveled with him more."
---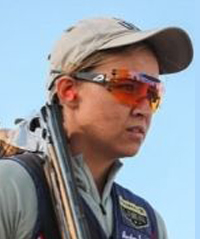 Austen Smith (Dallas, Texas) — Top skeet shooter Austen Smith has been good hands the last few years, as she has been training under the tutelage of none other than Vincent Hancock. The 19-year-old is excited to make her Olympic debut in Tokyo. "I'm ecstatic for the Olympic Games this July. This will be the first games I will compete in, and it will be the culmination of four years of intense training and sacrifices," said Smith. In May, Smith won a gold medal in the women's skeet event at the 2021 ISSF World Cup Shotgun Italy with a final score of 55/60.


---
Amber English (Colorado Springs, Colo.) — At age 31, Amber English prepares for her first Games as a full member of Team USA. Earlier this year at the ISSF World Cup for Shotgun Italy, English teamed up with Vincent Hancock to win bronze medals in the skeet mixed team event. A 1st Lt., English competes with the U.S. Army Marksmanship Unit at Fort Benning, Ga., and also works as an instructor. Be on the lookout for English and teammate Austen Smith this summer on the skeet field.



---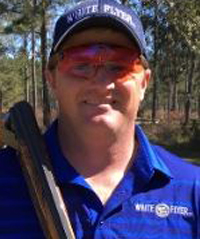 Derrick Mein (Paola, Kan.) — A 13-time state champion, 31-year-old Derrick Mein has enjoyed much domestic trapshooting success. Mein was the first-place finisher overall in men's trap at the 2020 USA Shooting Trap Trials, and he was awarded his place on Team USA with a final score of 520. Taking advantage of the extra prep time available because of the pandemic, in June he won the Super Sporting event at the 2021 NSCA U.S. Open, at Claythorne Lodge in Kansas. "The extra year has given me a great opportunity to fine-tune my game."


---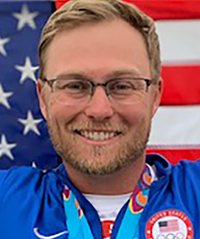 Brian Burrows (Fallbrook, Calif.) — In March 2020, Brian Burrows topped the leaderboard going in to the conclusion of the USA Shooting Olympic Trapshooting trials, along with teammate Derrick Mein. Burrows concluded the match in second place overall. This summer will mark the first Olympic Games for the 32-year-old Burrows. He said that the pandemic delay changed how he prepared for the Games. "Typically, we would have shot three or four World Cups plus a test event on the Olympic range, but this time we had one World Cup and no test event," said Burrows. "So, I have had to adapt and adjust how I prepare for the Olympics, but I am confident in my training, and it has paid off. In the one World Cup we shot, I entered the final in second place with a strong qualification score. So, even though I had to adapt my training to the delay, I feel confident."
---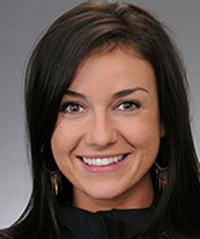 Kayle Browning (Wooster, Ark.) — At the London 2012 Olympics, Kayle Browning was a Team USA alternate. This summer in Tokyo, Browning will compete in international trap. One thing the 28-year-old will not have to worry about in Japan is her ammunition. "The Gold Medal 24-gram International loads by Federal are incredible. They pattern so efficiently every time, and the shot size is consistent, so I never have to worry about my ammo not performing the way I need it to," said Browning. "I wouldn't trust any other load to take to the Olympics with me."


---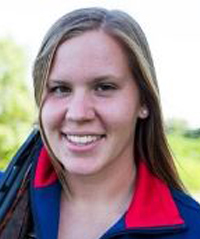 Madelynn Bernau (Waterford, Wis.) — A clay shooter since she was 12, Maddy Bernau will make her Olympic debut at the Tokyo Games in the international bunker trap event. A top junior shooter, Bernau began competing in international trap competitions and quickly rose through the ranks after winning multiple junior and collegiate medals. At the 2020 USA Shooting Spring Selection Match, Bernau won the gold medal and qualified for her spot on the U.S. Olympic Team in the process. Be on the lookout for Bernau in Tokyo on the trap field shooting Winchester AA target loads.
---
Learn more about the U.S. Shooting Team at usashooting.org.
All photos courtesy of USA Shooting.
---
Read more: U.S. Olympic Shooting Roster Complete After Smallbore Trials