With 1599.5546 match points, Jessie Harrison is this year's USPSA Ladies Limited Optics National Champion.
The Limited Optics competition, held October 6-8 at the Cardinal Shooting Center in Marengo, Ohio, was one component match of the 2023 USPSA Handgun Nationals.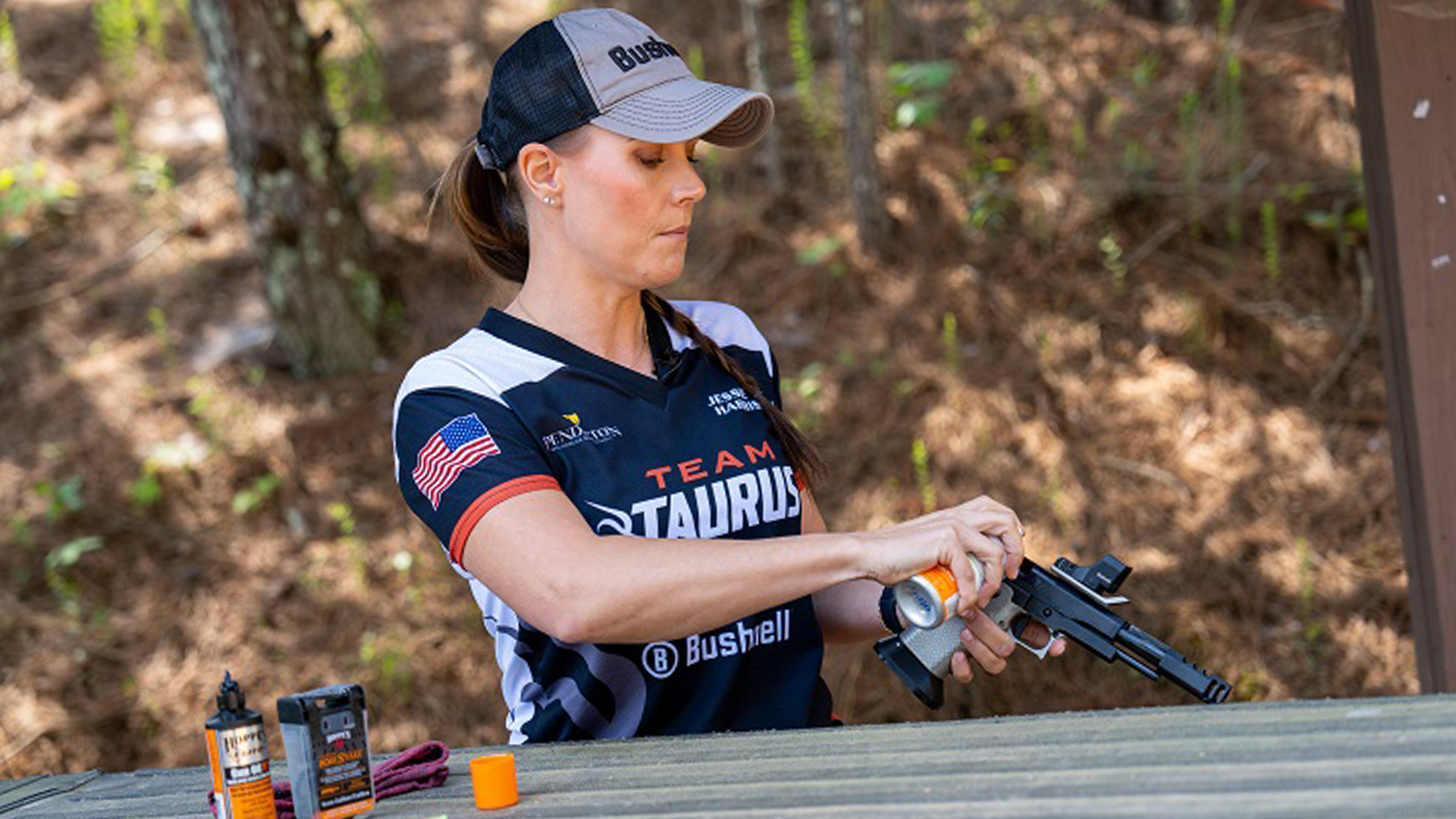 Additionally, Harrison finished in 27th place overall in the USPSA Pistol Limited Optics standings.
For Harrison, this latest victory means three major USPSA championship titles for her over the last two months. During her recent string of major USPSA wins, Harrison relied on products from both Bushnell and Hoppe's to reach the podium.
Harrison's last three victories also give her a record-setting mark of 25 major USPSA wins. She claimed her first of the three victories by winning the Ladies Open title at the USPSA Area 8 match. Two weeks later, she won the Ladies Open Championship. Her most recent win was the Ladies Limited Optics National title at the championship match held in Ohio.
"I think everyone who competed in the Limited Optics National would agree that this was the most difficult match we've seen in a long time," Harrison said. "This was the inaugural national championship for the new division. Cold weather plus moving targets and more shots at extended distances certainly proved quite the challenge. But once again, the Bushnell RXM-300 was up to the task, allowing me to make the precise hits needed to win in such a tough environment."
Harrison was using the Bushnell RXM-300 reflex sight on her pistol at all three matches. Along with other members of the Bushnell shooting team, Harrison contributed to the development of the RXM-300. The reflex sight's large window, robust construction and ability to hold zero after the tens of thousands of rounds fired during a competitive season, were all key features requested by the shooting team.
Harrison switched her optic to the new Bushnell RXM-300 reflex sight earlier in the 2023 season. Since then, Harrison, along with teammate KC Eusebio, have been on a streak of major wins using the new reflex sight.
"Winning my 25th USPSA National title is such an incredible milestone in my career," Harrison said. "And I wouldn't have been able to do this without my incredible sponsors supporting me every step of the way."
See the full results of the 2023 USPSA Handgun National Championships at the USPSA website.