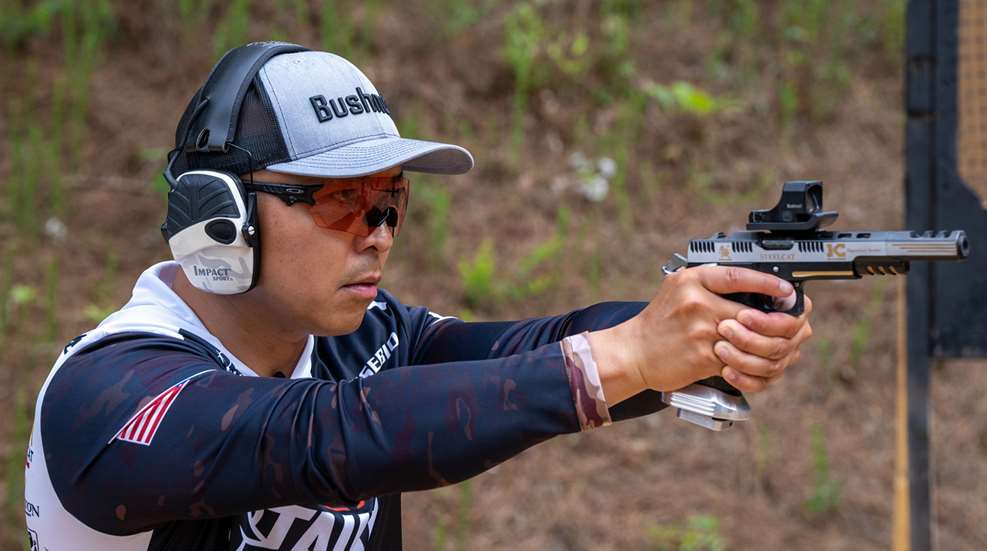 Bushnell pro shooter KC Eusebio secured the latest of a string of match wins at the 2023 USPSA Berry's Area 1 Championship held in Billings, Montana, in July. Making his debut in the Limited Optics division, Eusebio left the match in first place with a final time of 180.01 seconds.
He won 10 stages outright in the Limited Optics division at the USPSA Area 1 Championship, out of 15 total stages. In addition, Eusebio's final score put him in second place overall at the competition, which boasted 420 entries.
Eusebio's USPSA Area 1 Championship win follows his victory at the USPSA Area 4 Championship, his 10th World Speed Shooting Championship—plus his victory at the U.S. Steel Nationals.
At all four of the aforementioned matches, Eusebio was using the new Bushnell RXM-300 Reflex Sight.
"What can I say, I just absolutely love this new dot," Eusebio said about the Bushnell optic. "The RXM-300's large objective, clean glass and crisp red dot gives me everything I need to win at the highest level. It is the perfect reflex sight for competition, among many other things, and is by far my favorite red dot out of everything I've used during my career."
There were 25 competitors in the Limited Optics division at the match.
See the full results of the 2023 USPSA Berry's Area 1 Championship at the Practiscore website.
Learn more about Bushnell at bushnell.com.