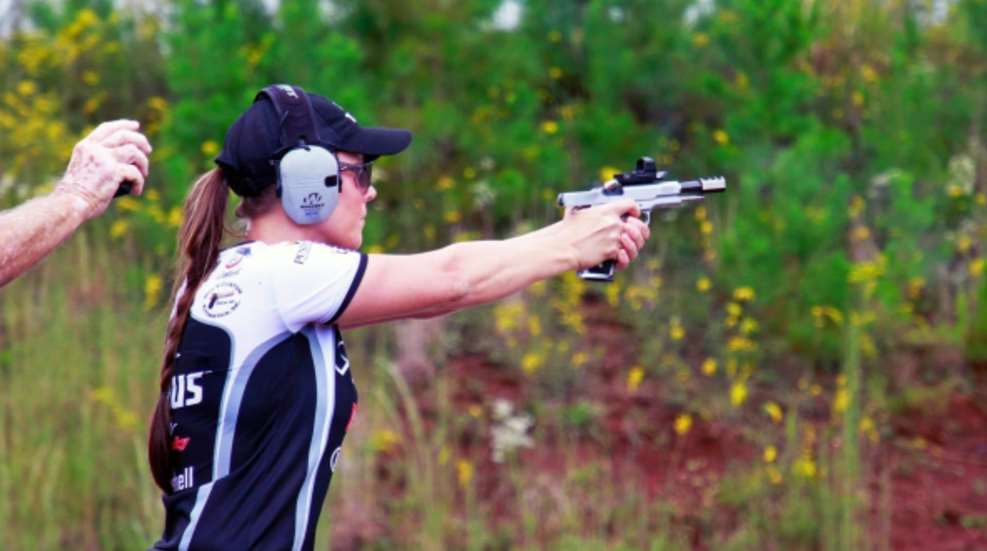 Jessie Harrison secured the High Overall Lady title at the 2020 World Speed Shooting Championship, held Sept. 23-25 at the CMP Talladega Marksmanship Park in Talladega, Ala. The captain of the Taurus shooting team, Harrison was competing in the Open division and finished the match with a final score of 94.59.
In addition, Harrison placed second in the Single-Stack division with a score of 107. Her best stage was Smoke & Hope, with a stage time of 9.18 seconds.
For the match, Harrison used two Taurus 1911 pistols chambered in 9mm—including a custom gun for the Open division win. Harrison gave credit to her guns for her performance.
"The Steel Challenge has always been one of my favorite matches, testing a shooter's ability to stand and perform," said Harrison. "My Taurus 1911s continue to perform at the level I demand of them, which is key to my success."
As if all this was not enough, Harrison also performed admirably at the 2020 USPSA Georgia State Championship, held Sept. 26 in Dawsonville, Ga.
Learn more about the World Speed Shooting Championship. And follow Jessie Harrison on Instagram.
---
See more:
Chris Barrett Sets 3 World Records At 2020 World Speed Shooting Championship