At the 2023 World Speed Shooting Championships, pro shooter Jessie Harrison won a record 16th Ladies title with a final time of 92.53 seconds.
Her achievement at this year's match—which was held April 26-30 at the CMP Talladega Marksmanship Park in Talladega, Ala.—set a record for the most titles of any woman shooter in the sport.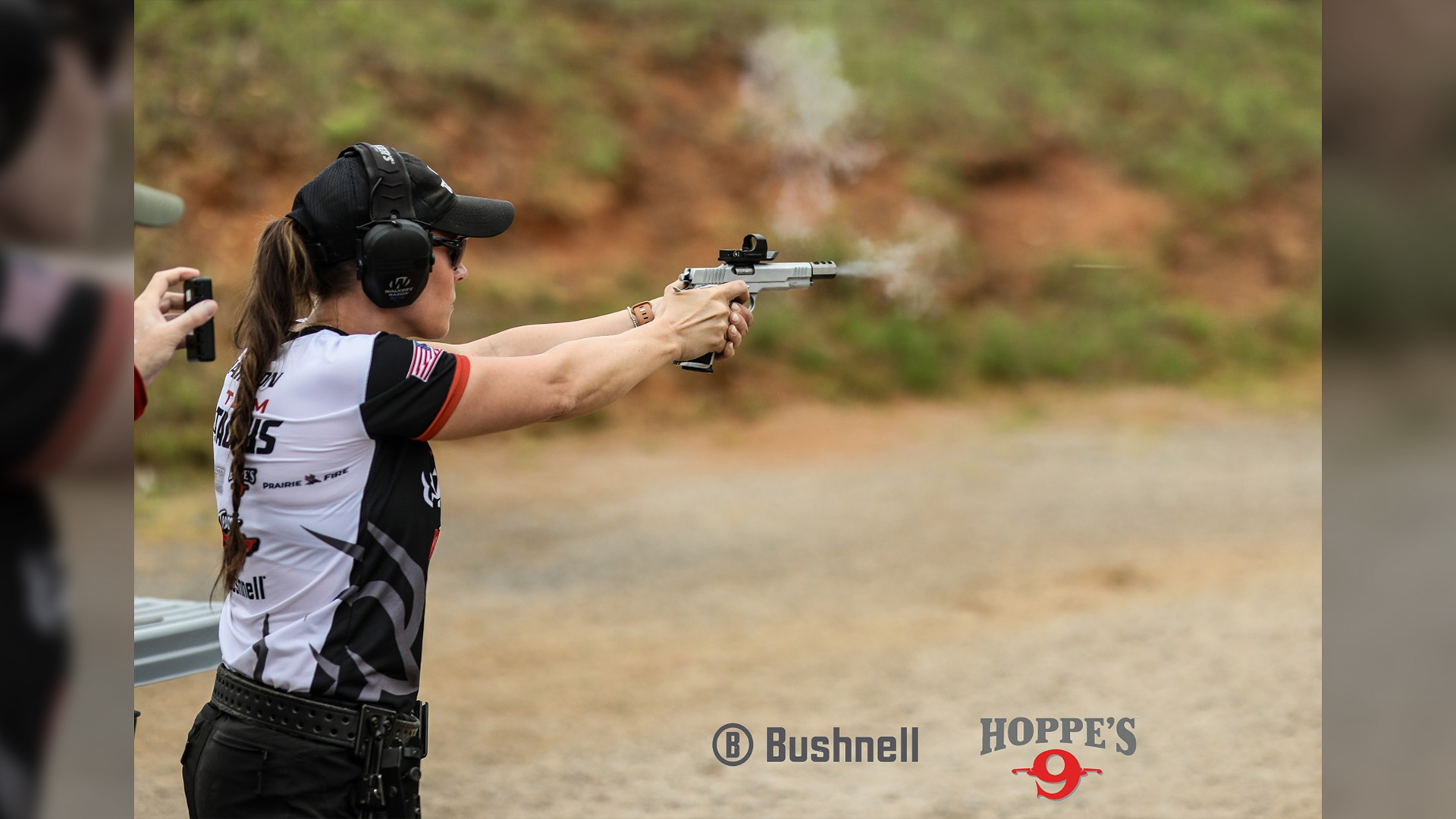 Fresh off her recent Ladies title at the 2023 U.S. Steel Nationals, Harrison took Top Lady and seventh place overall in the Open division during the World Speed Shooting Championship.
Harrison's best stage at the 2023 World Speed Shooting Championship was No. 3 Smoke & Hope with a time of 9.04 seconds.
Her most recent victory in Alabama adds fuel to the fire of Harrison's legacy as one of the most dominant professional woman shooters in history to ever pick up a handgun.
"This sport never gets old or easy," she said. "Each year brings its own set of unique challenges making each of my 16 titles unique and special. I'm so thankful for the opportunity to continue to do what I love and for all the people who have supported me unwaveringly throughout my career."
During Harrison's record setting run at the 2023 World Speed Shooting Championship, she once again turned to her Bushnell First Strike 2.0. Since joining Bushnell in 2018, the Bushnell red-dot optic has been her top choice for competition.
"The First Strike 2.0 always gives me the best field of view and a clear bright red dot," Harrison said. "These factors are extremely important for steel shooting and certainly helped secure my 16th World Speed Shooting title."
See the full results of the 2023 World Speed Shooting Championship at the Practiscore website.
Learn more about Bushnell at bushnell.com and Hoppe's at hoppes.com.