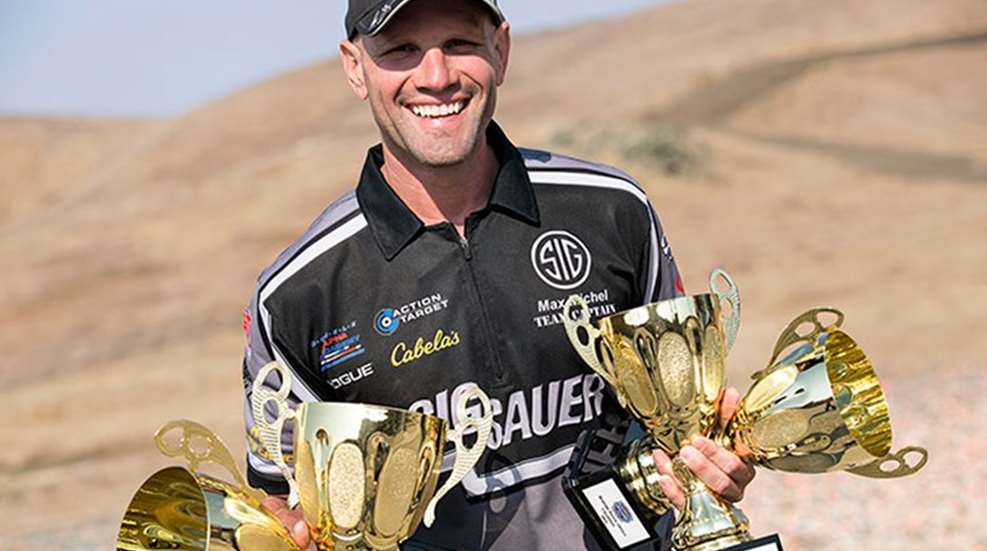 The United States Practical Shooting Association (USPSA) announced that registration is open now for the 2018 Steel Challenge World Speed Shooting Championship, held at the Talladega Marksmanship Park this June 13-17 in Talladega, AL.

The entry fee is $100 per gun, and applies to all competitors, regardless of their age. Range rules requires each competitor to be a minimum of 10-years-old to participate. Shooters can use any gun, during any session, on any day of the championship.

All 13 USPSA Steel Challenge Divisions are eligible for participation (see below for a breakdown in alphabetical order). 
Carry Optics
Iron Sight Revolver
Limited
Open
Optical Sight Revolver
Pistol Caliber Carbine Irons
Pistol Caliber Carbine Optic
Production
Rimfire Pistol Irons
Rimfire Pistol Open
Rimfire Rifle Irons
Rimfire Rifle Open
Single Stack

As of press time after one day of registration being open, the Rimfire Rifle and Pistol Open have proven to be the most popular divisions, with 78 and 84 entries respectively. One division, Pistol Caliber Carbine Optic, has 61 entries and is the third most popular one thus far.

USPSA says that a staff package will be released shortly. Plan on both working and shooting the match? You will need to register as such—USPSA is asking for attendees to indicate that they are interested in staffing the match in the comment section when they register.

If you are chosen to work the match, then the Match Director will refund the staff slot that will be allowed. Not all of the details have been finalized yet with regards to staff package. Match staff will be shooting for score Wednesday morning, and they will be allowed to compete in two divisions as part of the staff package.

Register now, and additionally view championship squadding via the PractiScore website.

Lead photo of Max Michel at the 2016 Steel Challenge World Speed Shooting Championship by Jae Gillentine