by
Chris Christian, Field Editor
posted on August 23, 2017
Support NRA Shooting Sports USA
DONATE
Above: USPSA Front Sight Magazine​ Editor Jake Martens at the 2017 Area 3 Championship. That's the JP GMR-15 in his hands, a popular factory carbine for PCC. Photo by Steve Ruml of Ghost Creative.

By recognizing Pistol Caliber Carbine (PCC) as a competitive division in June 2016, the United States Practical Shooting Association (USPSA) said "Long guns are welcome in our sport."

Under current equipment rules the PCC division is open to any carbine firing a pistol caliber cartridge (9 mm, .357 SIG, .40 S&W, 10 mm and .45 ACP). The maximum velocity allowed is 1600 fps (presumably to prevent steel target damage) and all scoring is in Minor Caliber (125 Power Factor). Guns must have a shoulder stock attached (the SIG Brace and variants are not legal). Short Barreled Rifles (SBR) are allowed and all barrels may incorporate compensators, flash hiders, and muzzle brakes. Optical sights including lasers and flashlights are allowed, and there is no restriction upon magazine capacity.

It's open to a lot of equipment innovation. But here's the gear shooters placed their faith in at the first major match, the March 2017 Optics National Championship just 10 months after PCC's inception―based upon shooter survey data provided by USPSA.

The guns

Among shooters using factory carbines the most popular models were: JP Rifles with 36 percent, SIG Sauer MPX at 16 percent, CZ-USA Scorpion Evo 3 with 7 percent, and both the CMMG MK9 and Wilson AR-9 coming in at 4 percent each.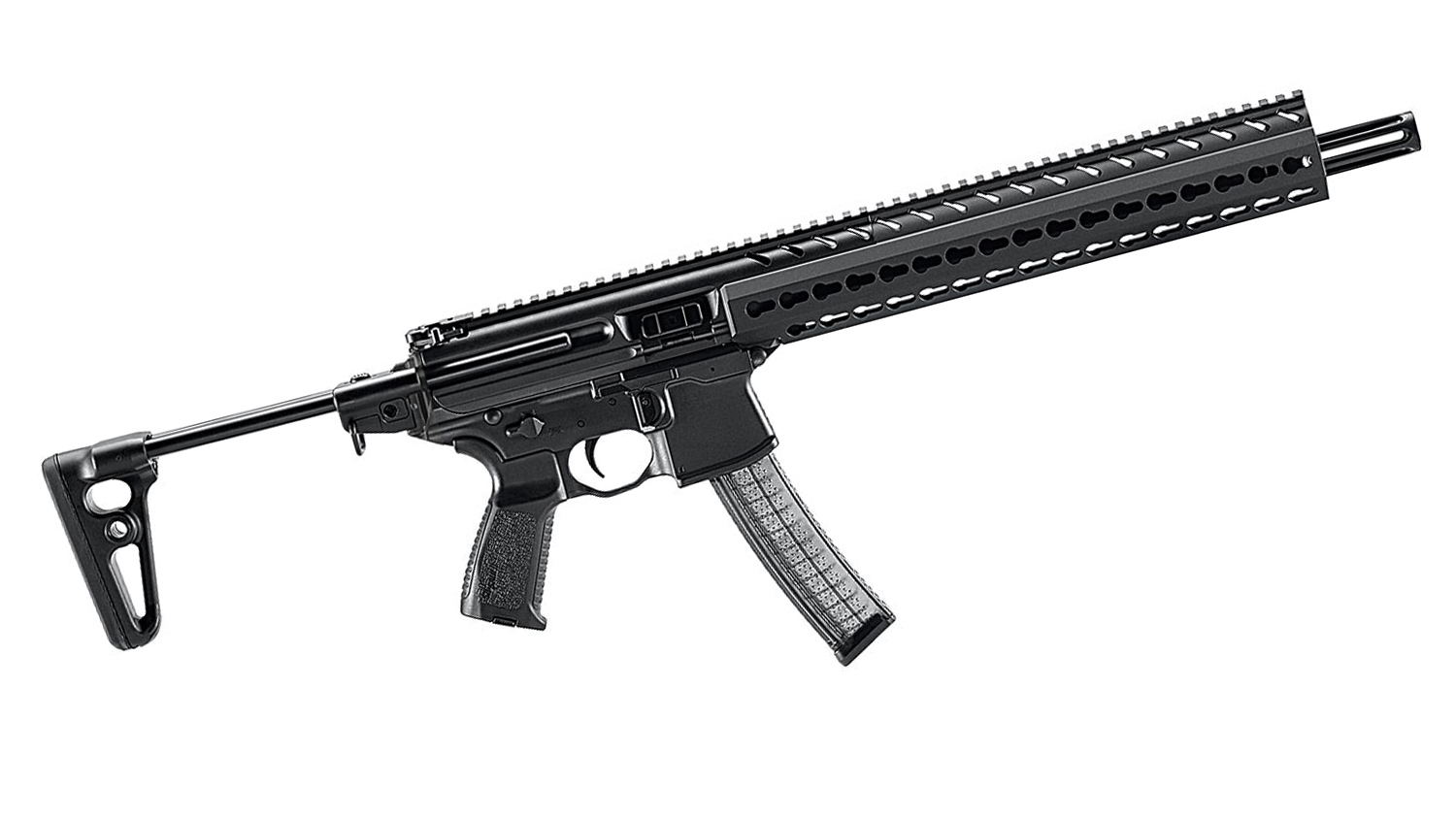 A number of shooters chose to go the "Frankenbuild" route. One shooter, Max Leograndis, actually worked in his garage to weld a short ventilated barrel extension made from scrap pipe and capped by a compensator, to his barrel. It didn't seem to hurt him. He emerged as the National PCC Champion!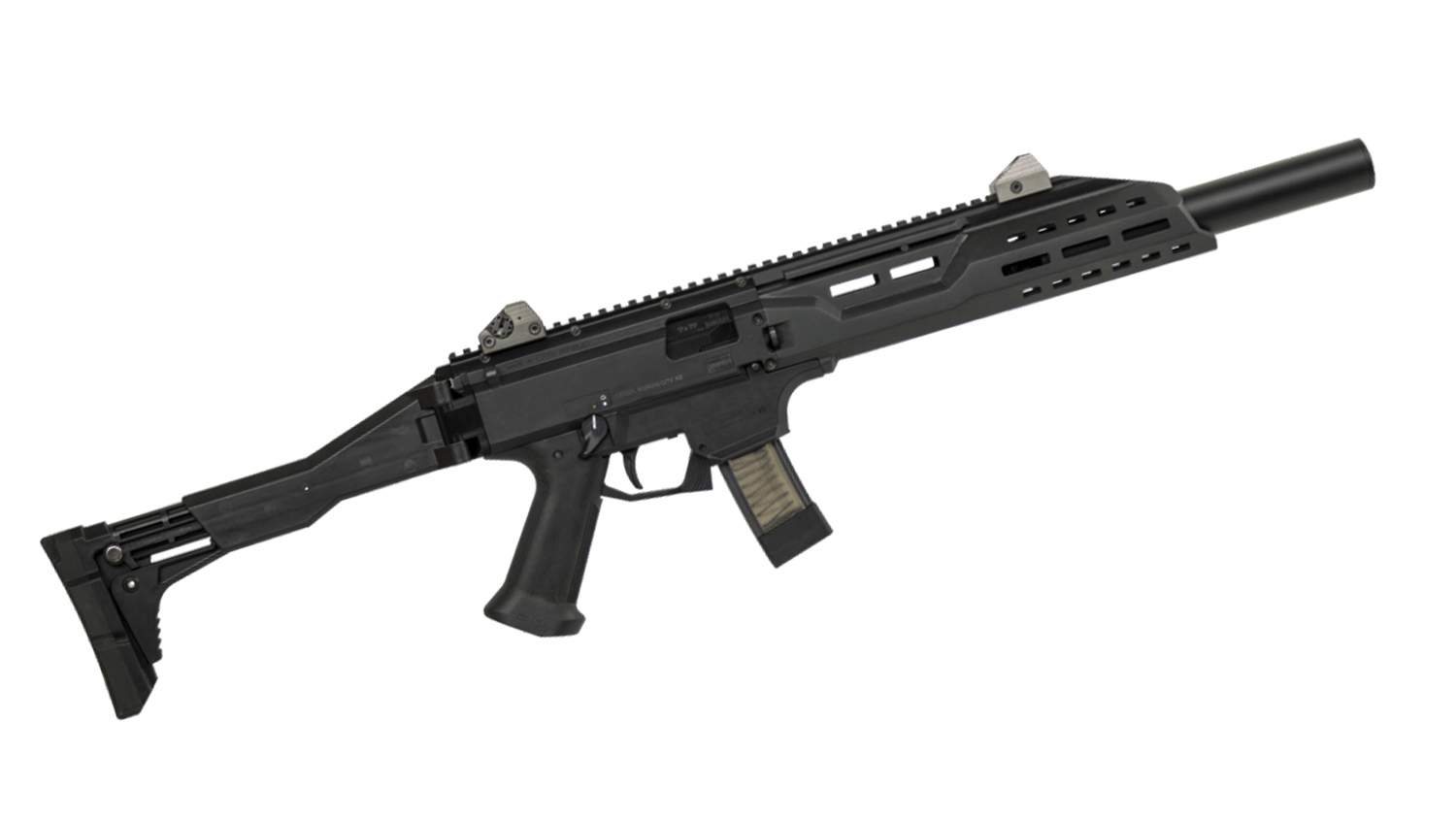 Among the DIY crowd, the most popular lower units were: JP Rifles at 27 percent, Yankee Hill with 12 percent, Vitor at 8 percent, and all others comprising 4 percent.

Sights

Compact reflex sights were the predominant choice for the normally close and quick courses of fire, with 50-yard targets being about the maximum distance. The most popular model was the C-More at 24 percent, with 18 percent of those using the C-More Railway. The Trijicon MRO, a sealed miniature reflex, showed among 14 percent of the competitors. The Leupold DeltaPoint Pro was selected by 8 percent, while the Vortex Razor found favor with 7 percent.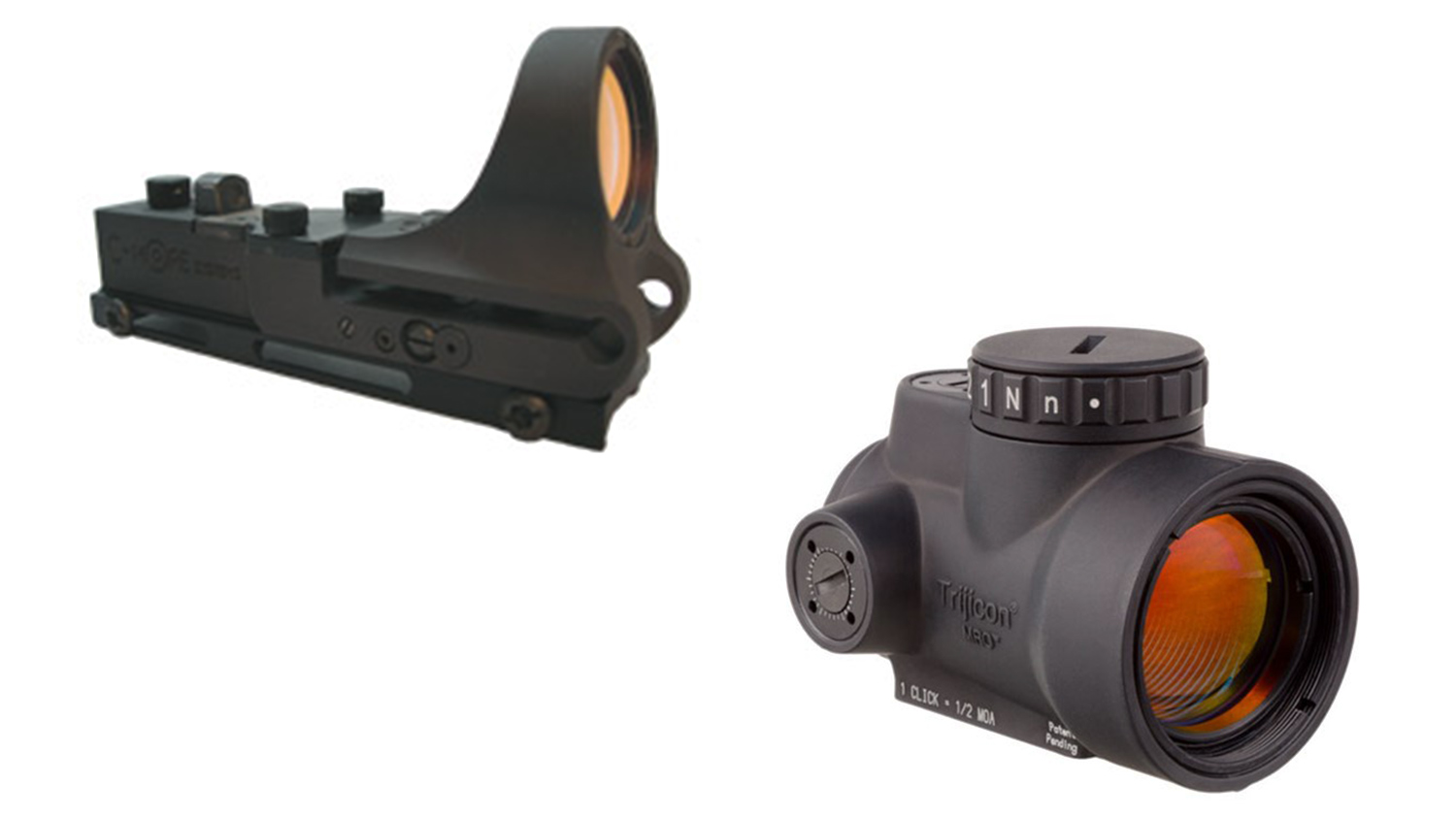 Some shooters went further and hung an auxiliary laser sight on their guns. Traditional red laser sights are virtually useless beyond a few yards in bright outdoor sunlight. The newer green lasers have an increased visibility. They may not zero a 20-yard target at noon on a bright day, but they didn't have to. One of the disadvantages to the PCC is in maneuvering around tight barricades for close/fast shots. Handgunners can shift to weak or strong hand, double tap, and move on while the carbine shooter is still trying to get gun to the shoulder and find the sights.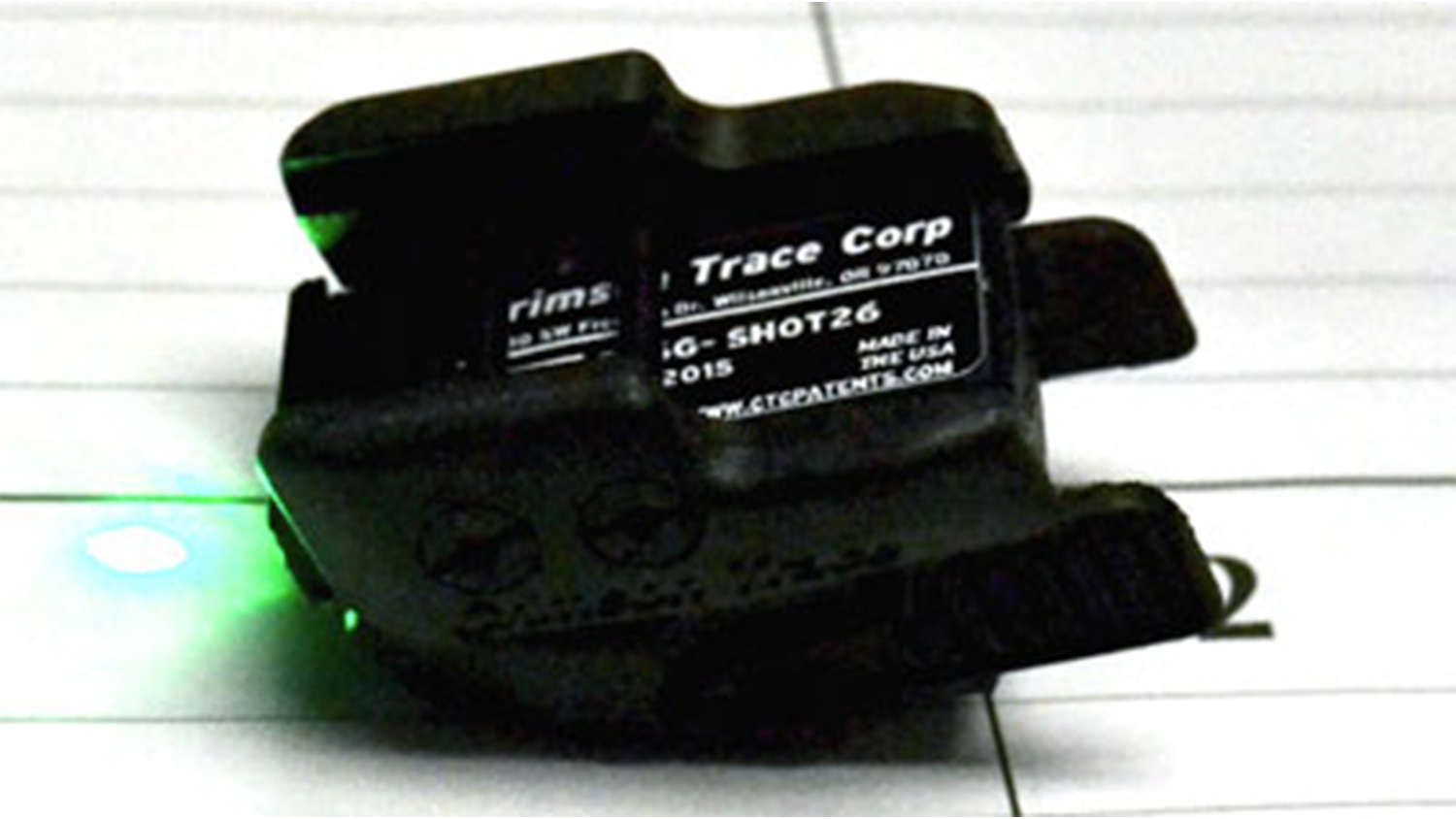 The Crimson Trace CMR-206 green laser sight utilized by some of the shooters gave them the ability to hit the switch, poke the gun around the barricade, and then double tap a pair of Alphas―without the need to shoulder the gun or even look through the sights. All they had to do was just follow the green dot. When in Minor scoring, the Alphas count big. 

Ammunition

With Minor scoring the 9 mm tends to rule. It's less expensive and the magazines hold more rounds. It was virtually the universal choice for this match.

A surprising number of shooters (34 percent) opted for factory loads―with Federal leading the way at 19 percent, T1 and Freedom Munitions with 14 percent each, and Atlanta Arms at 8 percent.

Whether shooting factory or handloaded rounds the most popular bullet weight (33 percent) was the 115-grain. The 124-grain was chosen by 29 percent, with 22 percent opting for 147-grain slugs, and 10 percent choosing 135-grain bullets.

As for bullet type, jacketed projectiles (52 percent) were the predominant choice, but that also included factory loads. Those 'rolling their own' also selected coated slugs (29 percent) and plated bullets (19 percent).

Magazines

With no limit on magazine capacity, extended base plates were the rule for many. The most popular was the Taylor Freelance with 52 percent, followed by Taran Tactical at 19 percent, and Arredondo and Dawson Precision both with 6 percent.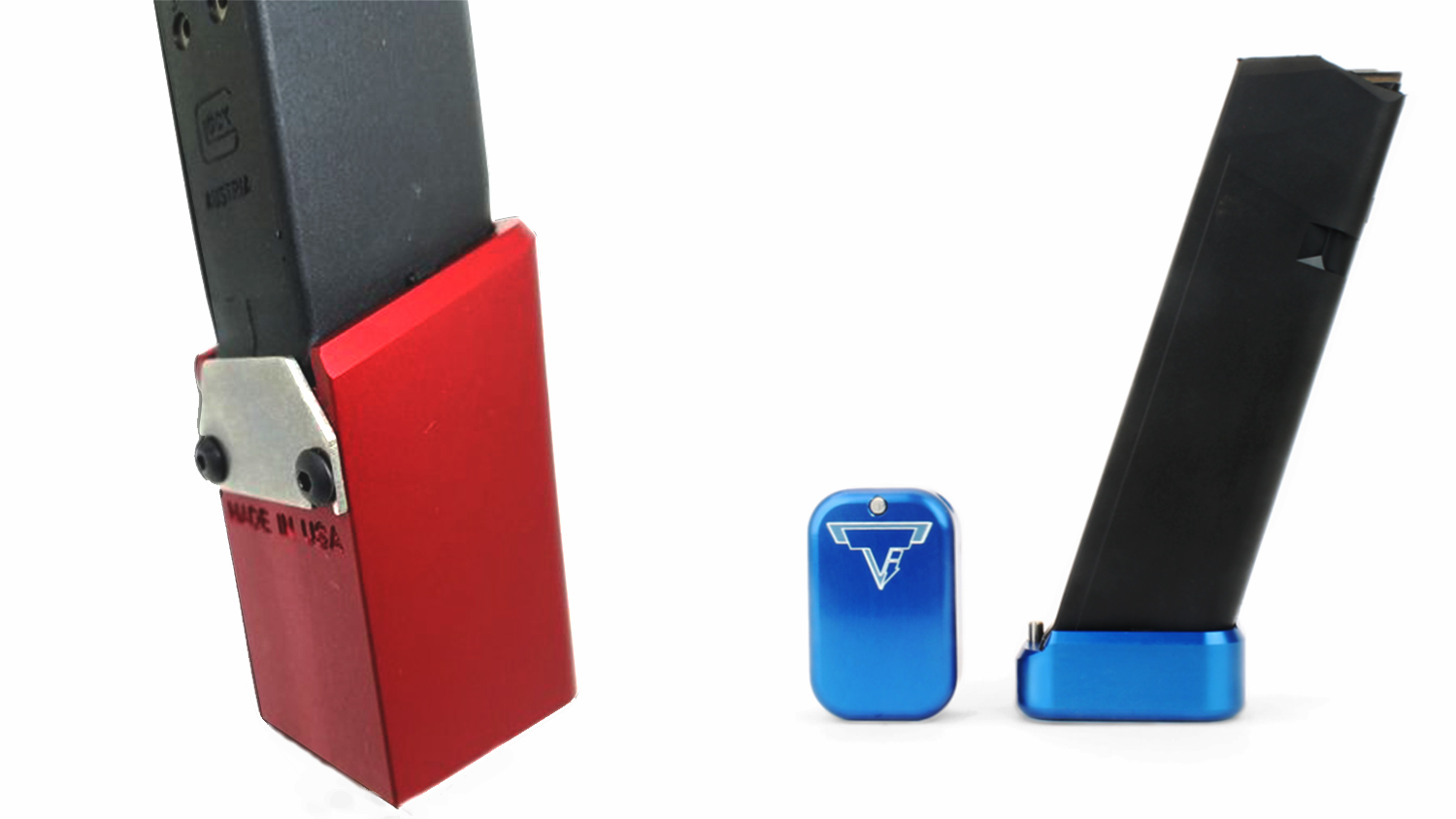 While some may not see the need for an extra magazine when the one in the gun is holding 35 to 40 rounds on a 32-round Field Course, savvy shooters know better. There are some gun malfunctions that are most quickly cleared by dumping the current mag, cycling the bolt, and slamming a new mag in. Another situation that can occur with a greatly extending magazines is that it goes "salt shaker" on you. The follower freezes and the rounds are now loose in the mag.

An extra mag or two is handy and needs to be quickly accessed. I refer to these as NIRTS Magazines (Need It Right This Second). Blade-Tech was the most popular mag carrier at around 19 percent, but was followed closely by Double Alpha Academy at 16 percent, CR Speed with 14 percent, Safariland at 12 percent, and Black Scorpion with 9 percent. Better to have it and not need it than to need it and not have it.

PCC will continue to evolve. But the first Big Dance gives an indication as to what savvy shooters feel is their best dance partner. Let the equipment race commence!