by
Chris Christian, Field Editor
posted on August 20, 2018
Support NRA Shooting Sports USA
DONATE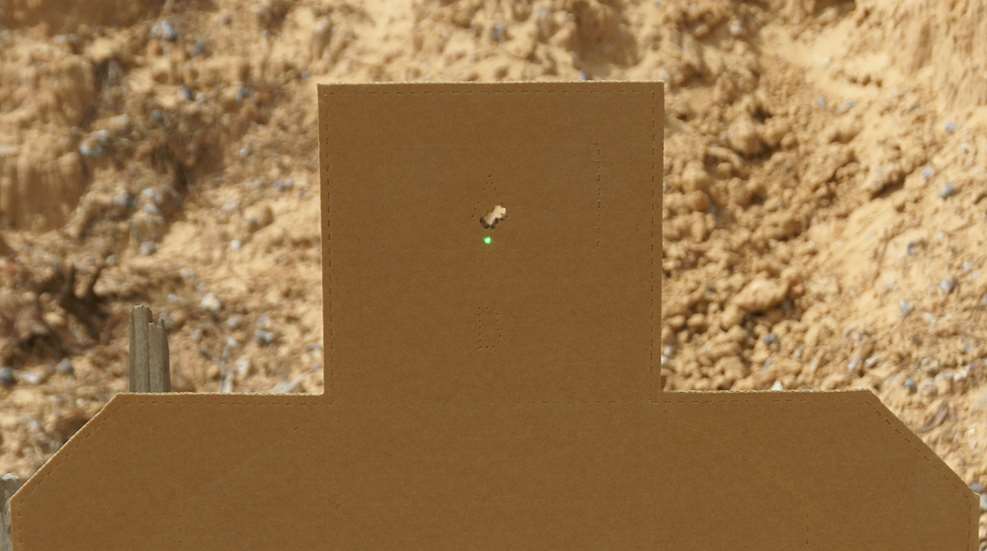 Lasers are popular auxiliary sights for military, law enforcement, and many civilian concealed carry licensees. For competitive shooters, however, they've been a non-factor. (Nighttime matches excluded.)

That changed when USPSA added the Pistol Caliber Carbine (PCC) Division; which allows laser sights, which was followed by IDPA including them as a special division.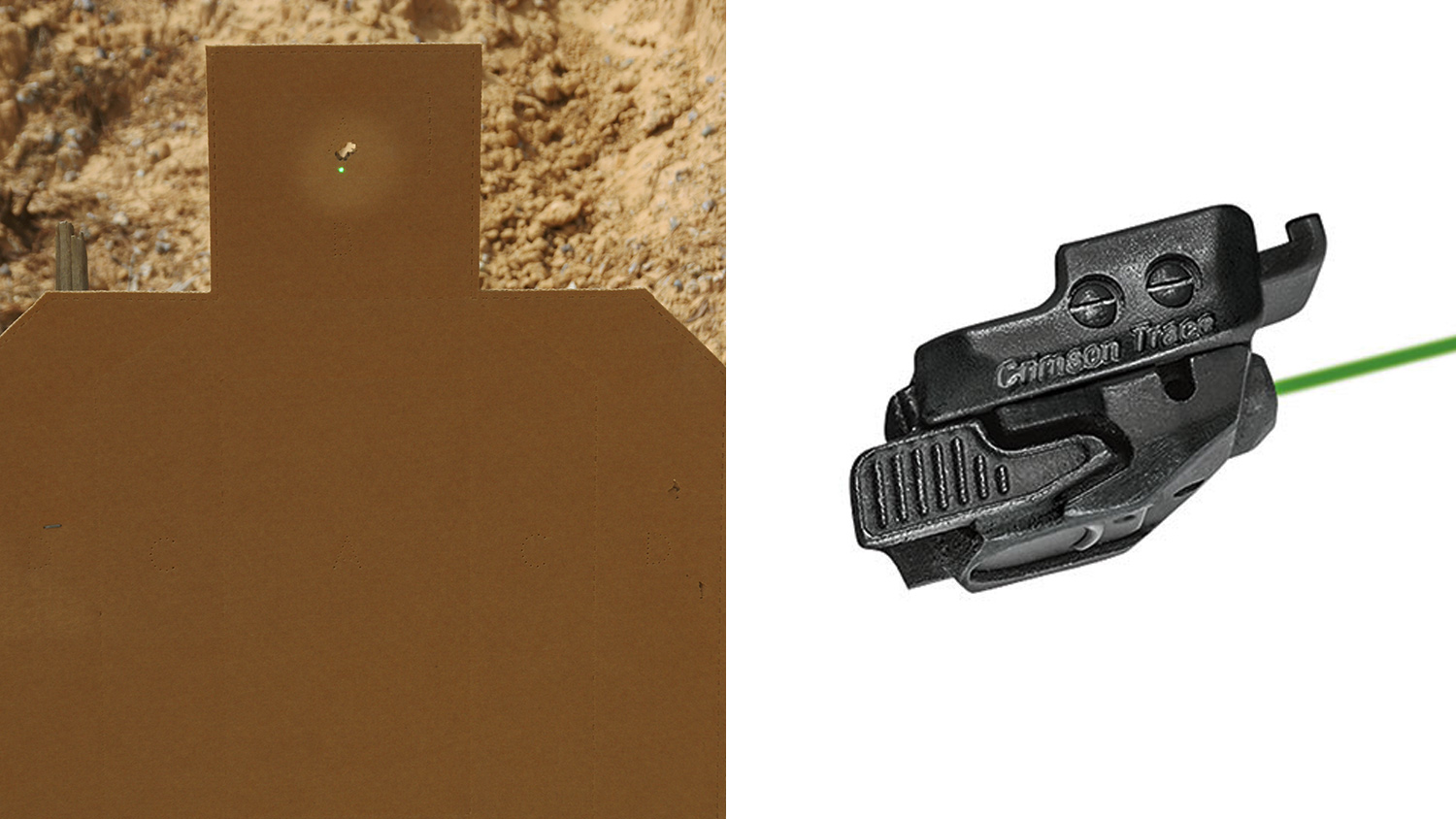 Long guns are more accurate than handguns and quicker to shoot. But they do have an Achilles Heel―they lag far behind a pistol when maneuvering in tight quarters. That's not uncommon in USPSA and IDPA. Targets are often tucked behind barricades that impede getting a long gun mounted, while pistol shooters can just reach around with their strong or weak hand. But with a laser there is no need to shoulder the gun―just poke it around the barricade and follow the dot.

Another advantage is that a normal PCC start position is with the butt touching gun belt and the muzzle pointing "generally" down range. If there are close targets in front the laser can be right on the A Zone. There's no BEEP/Mount/Shoot. With the laser, its BEEP/Shoot―then mount as you move. It's faster than any holstered draw. As one G-class shooter summed it up: "A half-second here and there adds up!"

That's why top PCC shooters are adding a laser. And, the most popular seems to be the Crimson Trace CMR-206 (MSRP: $229, crimsontrace.com).

The CMR-206 is a very compact unit. The polymer body weighs in at just a couple ounces. It mounts to any Picatinny or Weaver rail, and installed easily on my Ruger PC Carbine. Activation is via right and left side "tap-on-tap-off" switches.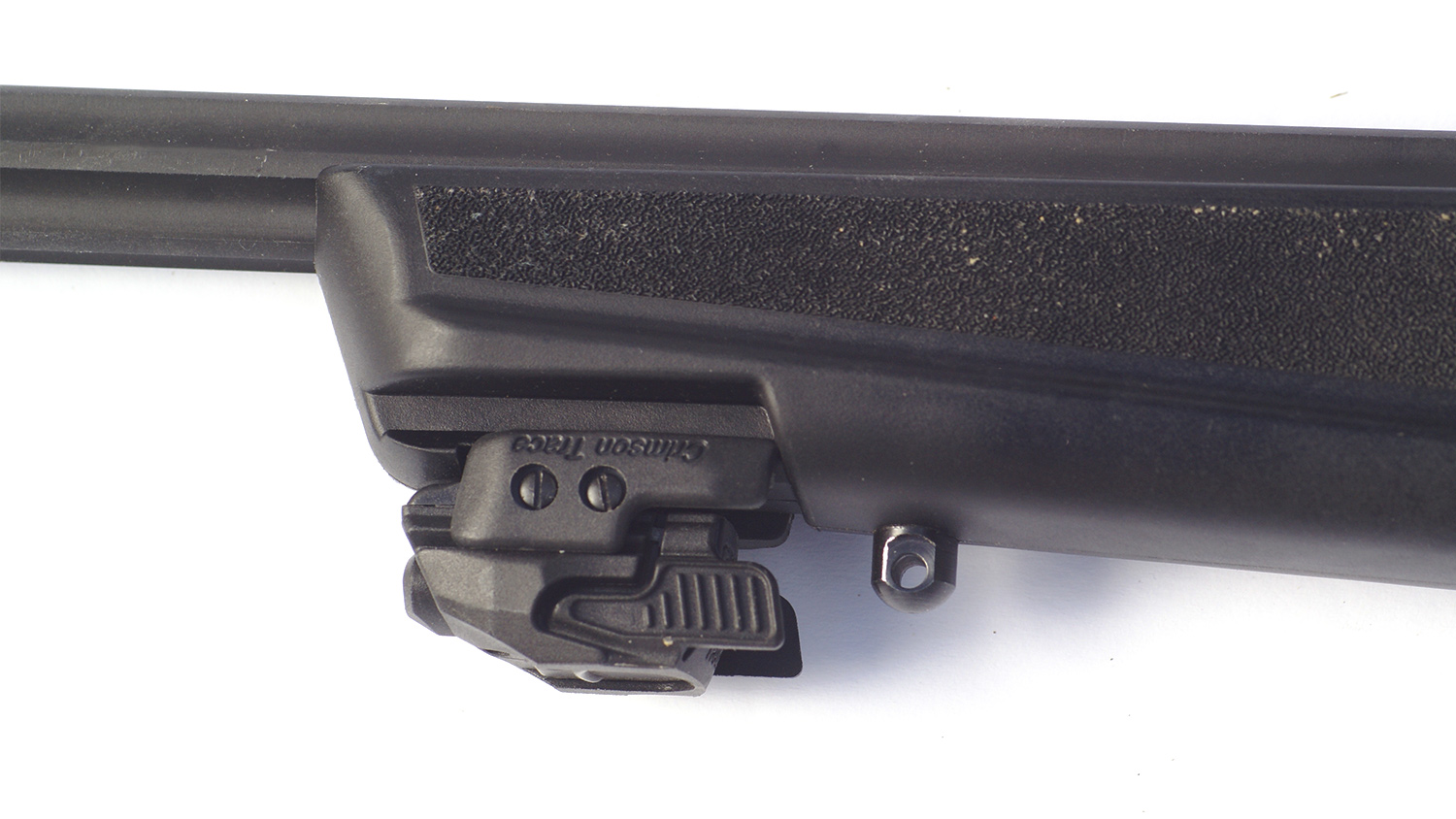 Three laser modes are available: Continuous (factory default setting); momentary depress; and pulse. Changing modes is easy, but after playing with them I went back to Continuous. It's a no-brainer―turn it on at the Make Ready and turn it off at Unload And Show Clear. If you forget to turn it off it will shut itself off after five minutes.

An eight-stage match should be less than four minutes run time. The 1/3N 3V battery has a life of over two hours. At two matches a month that's over a year's battery life, and Crimson Trace's Lifetime Battery program will send you a new battery for free―every year.

The laser intensity is a five mW peak, Class 3R laser―in green. That's important!

The red CT lasers on my personal defense guns will disappear on a buff-colored target at five yards under bright sun. The green CMR-206 is visible to 14 yards! The dot is about .5-inch in diameter and, realistically, at that range it's easier to mount the gun and use the reflex sight. But even on the brightest day there's more than enough power for those awkward sub-five-yard targets that are the PCC's bane.

It's a simple solution to the PCC's biggest problem. And, why many top shooters are installing them.