Ten-year-old competitive shooter Shannon Moriarty likes to keep her dad honest and her scores on the rise. Shannon is currently one of the youngest high power service rifle competitors around after entering the sport earlier this year. She shoots almost weekly with her dad, Christopher Moriarty, at matches in her home state of Maryland, as well as neighboring states.
Christopher Moriarty started shooting high power in 2015, his interest piqued by his participation in a Project Appleseed event. A few years later, the same Project Appleseed events greatly influenced his daughter's adventure into marksmanship.
Shannon set her goal at her first event as earning a certain score that would secure her a patch.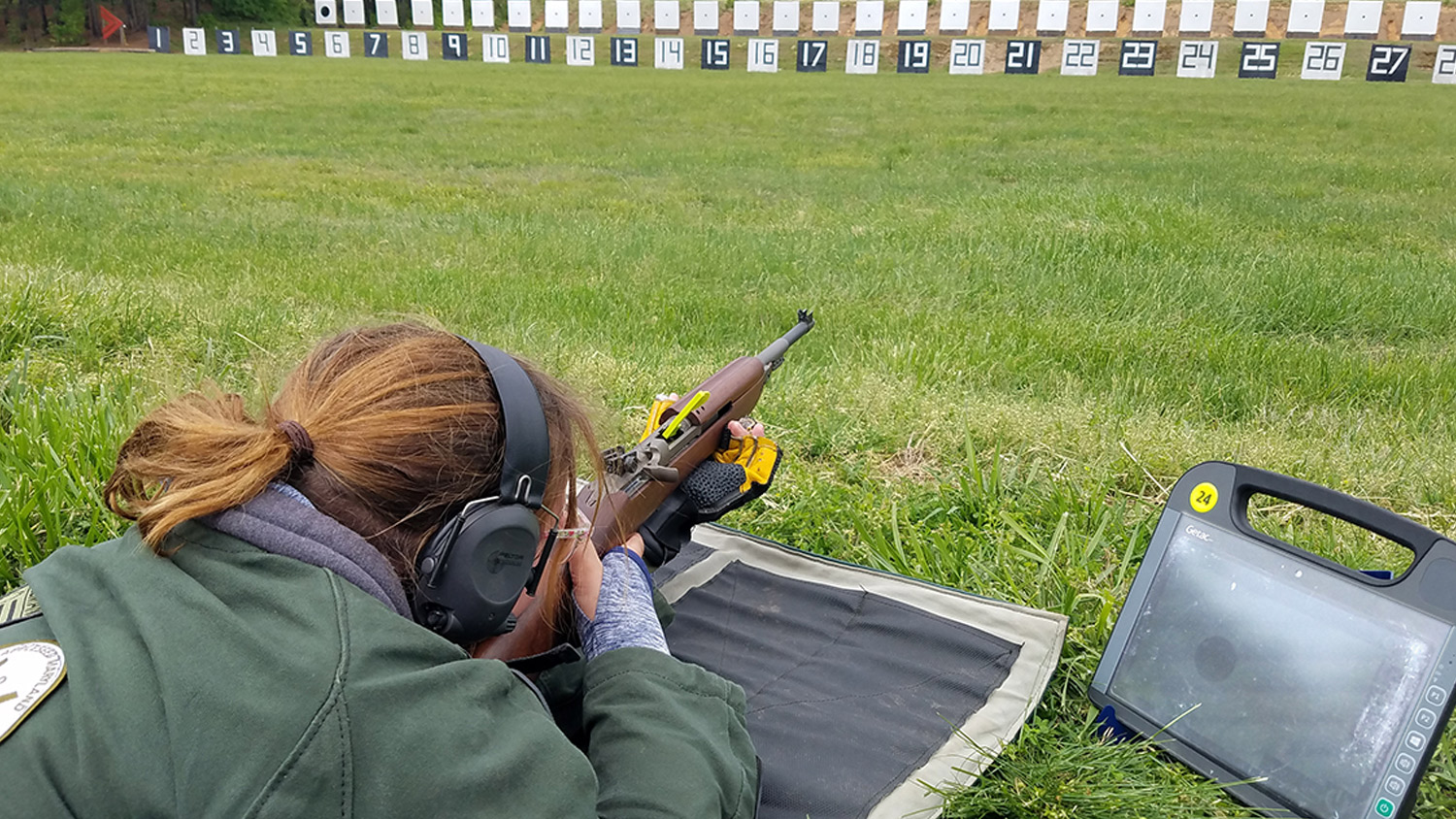 She described her disappointment about the results of her first match. "I was very sad when I didn't qualify," with tears entering the equation.
Not to be deterred, she practiced the following week on her dad's SCATT trainer, wanting to shoot better—but also dreading the practice.
"I kind of hated it because it was July and I was just sitting there, sweating so much, trying to shoot a little tiny target," Shannon said.
Her practice paid off, however, as she qualified at her next Appleseed event—not buckling under the pressure of losing a considerable number of points during one stage of rimfire.
"I messed up [sitting] and in order to qualify, I had to shoot a perfect score at 200 yards slow prone. So that's what I did—I shot a perfect score."
Christopher Moriarty elaborated on the feat his daughter accomplished at such a young age.
"It was amazing watching her shoot," Christopher offered, adding, "She had some that were close, right on the edge, but when she was done she was pretty happy."
Shannon was shooting on a five-inch target at 200 yards with a .22 LR rifle, and though it was not much, she had to contend with some wind.
Shannon has natural talent that her dad says was apparent from the first shot she ever took.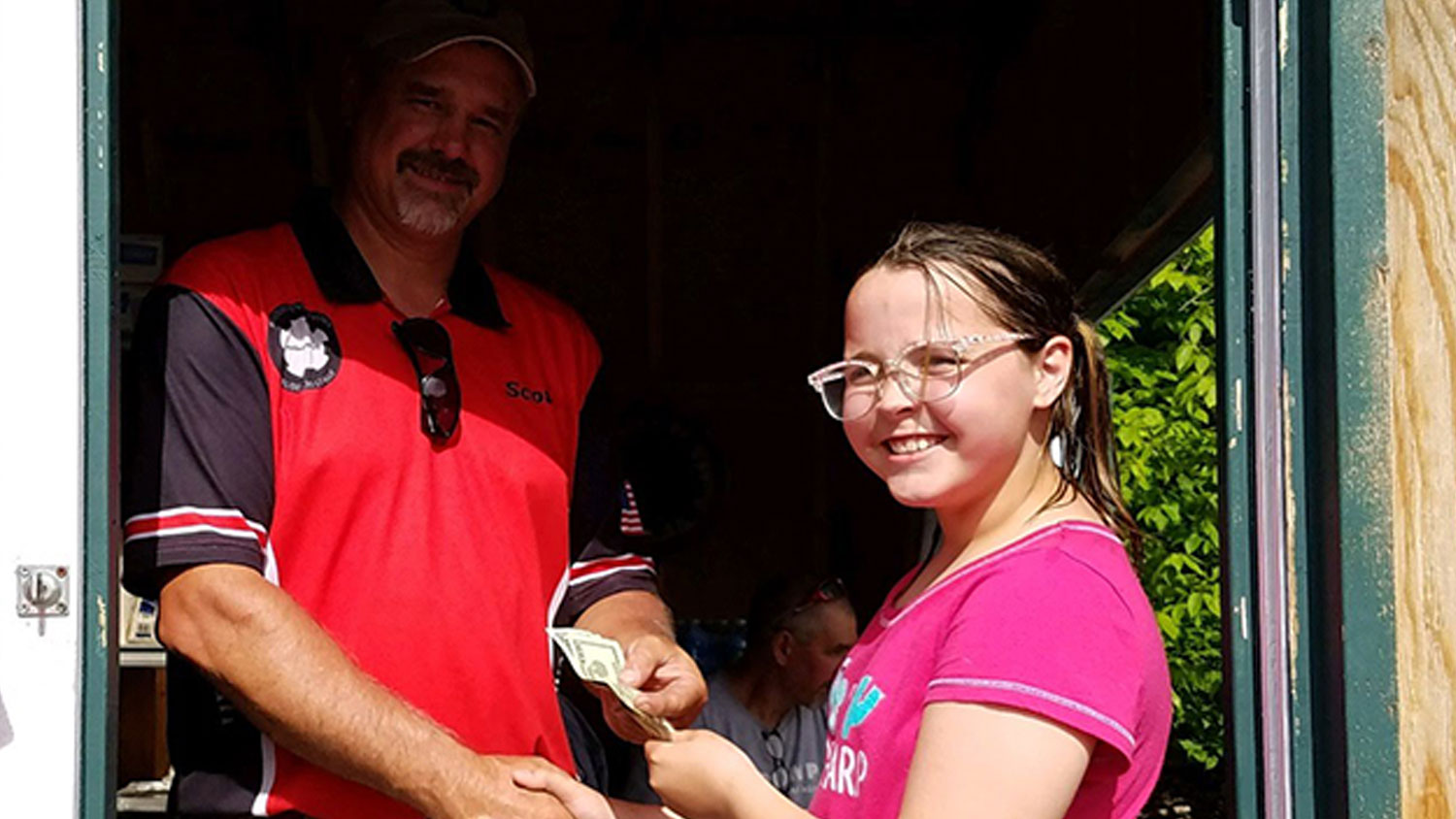 When she was eight, Shannon spent a day on the range with her dad, watching a rimfire sporter match. Following the match, with the permission of the match director, they hung a target and let her shoot prone off of a walking boot that her dad removed for her to shoot on, having broken his leg earlier that year.
Shannon remembers the experience fondly as well, noting that, "My dad was always into shooting, and I just found it interesting."
Christopher made it clear that he did not force Shannon into competitive shooting.
"My daughter grew up pretty much watching me shoot and always going to matches and dry firing and practicing in the garage on the SCATT system, and she expressed interest. Her twin sister Carol has yet to express interest in it … she's not into it yet and I'm not going to force it on her."
He added, "My dad forced bow hunting on me when I was a young kid … and wound up hating hunting until my early 20s. I got a firm belief that if she wants to get into it, she'll ask, and then at that point I'll take her. But Shannon asked."
Not only did she ask to get involved, but she has taken it upon herself to improve. After qualifying at her second Appleseed event, Shannon refused to use a hasty sling in the standing position at her next one.
When asked why, she said, "I didn't want to get into a habit of wearing a sling during standing cause then when I take it off, I would shoot really bad and shooting without a sling is just like, it's what gets you the medal and all the stuff."
In other words, shooting without a sling prepares one for formal competition and makes for a better position.
After a very miserable and cold walk and paste match in January, Shannon's first high power match, things have only improved. Christopher encouraged Shannon to persevere, and she has. Though there have been a few hindrances along the way, Shannon and her dad have risen to the challenges.
Shannon has certainly proven herself a devoted and enthusiastic competitor, having won High Sharpshooter at the 2019 Reade Range Regional Match in Pennsylvania. Now with her own set of equipment and a sponsorship from Krieger Barrels—Shannon is ready to take on her next challenge.
---
See more: