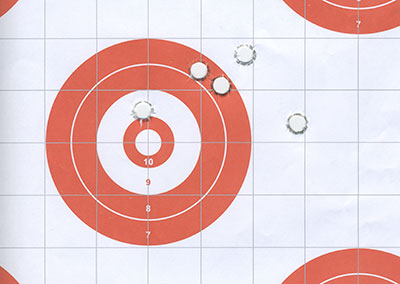 Accuracy and dependability right out of the box. Made in America.
The above phrase is the well-earned preamble from Montana-based
Kimber America
. Originally founded in 1979 as Kimber of Oregon, Kimber America was reborn in the 1990s and, among others, supplies firearms to the USA Olympic Shooting Team, Marines assigned to Special Operations Command (SOCOM), and the LAPD SWAT Team.
The Kimber Custom TLE (Tactical Law Enforcement) II, aka "the LAPD SWAT gun" is one of twelve firearms in the Kimber Custom II family of 1911-style pistols. For a dedicated target gun, the collection includes the Custom Target II with factory-installed adjustable rear sights. Guns in this group come with match-grade barrels, bushings, chambers and triggers, lowered and flared ejection ports and—the Kimber Firing Pin Safety TM, identified by the "II" in the model name. Type II guns represent about half of the Kimber pistol catalog. You can see the entire collection of "series two" guns here:
www.kimberamerica.com
.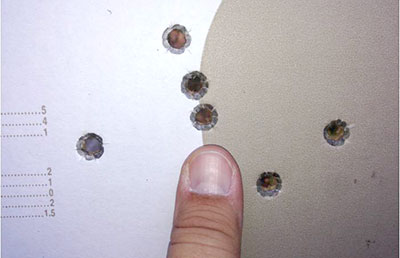 According to Kimber: "The Custom TLE II is essentially the 'commercial version' of the Custom II Kimber that we developed at the request of and sold directly to the LAPD SWAT Team. It is a Custom II with the addition of night sights and front strap checkering."                                                                                                                                                                                        
THE NUMBERS
| | | | |
| --- | --- | --- | --- |
| Barrel Length: | 5 inches | Trigger weight: | 4.9 lbs. |
| Length Overall: | 8.7 inches | Barrel Twist: | 1:16L |
| Sight Radius: | 6.8 inches | Sights: | Tritium 3-dot |
| Width: | 1.25 inches | Frame and slide: | Steel |
| Magazine Capacity: | 7 rounds | Guide rod: | Full length |
| Weight: | 38 oz. (empty magazine) | Calibers: | .45 cal. and 10 mm |
| MSRP: | $1,080 |   |   |
MILSPEC (military specification) guns used by our deployed military are designed with loose tolerances so that they continue to function in extreme environments. While soldiers and Marines take great care to maintain their firearms in top condition, a close-tolerance, match gun would quickly jam in the dust, dirt and temperatures found on the battlefield. Similarly, special purpose "duty" guns used by law enforcement are "spec'd" for rugged reliability amidst daily use in and out of armored personnel carriers, while stored in weapons lockers, banged on while clearing a room—or worse. In such an environment, precision accuracy ranks second to dependability. Out of the box, the Kimber delivers both.
CHRONOGRAPH RESULTS AND GROUPS

| | | | | | | |
| --- | --- | --- | --- | --- | --- | --- |
| Brand | Bullet Weight | Type | Avg Velocity FPS * | High FPS | Low FPS | Extreme Spread |
| AA&A Match | 185 | JHP | 816 | 837 | 790 | 47 |
| Federal Personal Defense | 185 | JHP | 957 | 972 | 927 | 45 |
| Remington Golden Saber | 230 | JHP | 835 | 854 | 822 | 32 |
| Federal Premium | 230 | JHP | 815 | 832 | 780 | 52 |
MAINTENANCE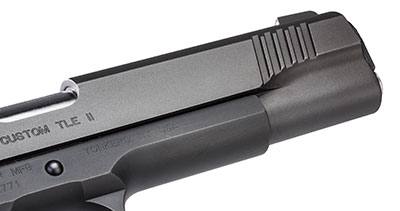 Kimber's type II Kimber Firing Pin Safety TM engages when you depress the grip safety, rather than the trigger, thus eliminating the blade safety in the center of the trigger found on some models. When the grip safety is pressed, a pin moves a plunger vertically in the slide, which unblocks the firing pin, resulting in a smoother trigger pull. When field stripping this design for cleaning, be careful not to engage the grip safety when removing the slide. Otherwise, with the grip safety depressed, slide movement is blocked by the pin next to the disconnector. Forcing the slide further can result in a few choice words and an unplanned trip to the gunsmith. You'll need to remove the rear sight to access the firing pin block mechanism for cleaning or repair.
WRAP UP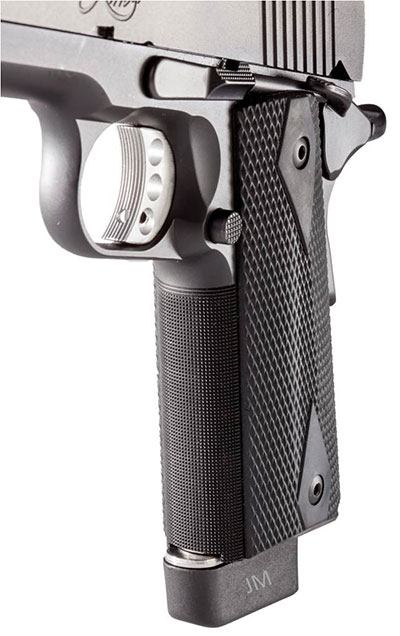 The "sword handle" back strap of a single-stack 1911 with its ergonomic "hilt" (beaver tail) provide a comfortable, natural grip angle. Firing the steel TLE with subsonic .45 rounds had less muzzle flip than some "Tupperware guns" we've fired with supersonic, 9 mm missiles. (Watch for subjective tests on this topic in a future issue.)

The Custom TLE II takes John Moses Browning's masterpiece and adds an appropriate dose of modern technology and eye candy for a fun, good looking self-defense gun that will also carry the day in NRA Metallic Class competition.