by
posted on August 8, 2022
Support NRA Shooting Sports USA
DONATE
With a score of 8727-565X, Leonard Thomson of Banff, Aberdeenshire, Scotland, is the 2022 NRA National Smallbore Prone Champion. Additionally, with a score of 2348-106X, Thomson secured the 2022 NRA Metric Prone title.
This match is an aggregate of the Smallbore Conventional Prone and Metric Prone National Championships, both of which were conducted during the NRA National Matches at Camp Atterbury, an Indiana National Guard facility located about an hour south of Indianapolis. The 2022 NRA Smallbore Rifle Prone Championship was held July 30 to August 7.
Thomson's score also garnered him the High Civilian award. He was a member of the team traveling to Indiana from Great Britain this year to compete in the Pershing International Trophy Match, a historic rifle contest with the United States dating back to 1931 that alternates locations between the two countries every four years. This year marked the first that the Pershing Match has been held at Camp Atterbury. The U.S. won this year's competition by two points.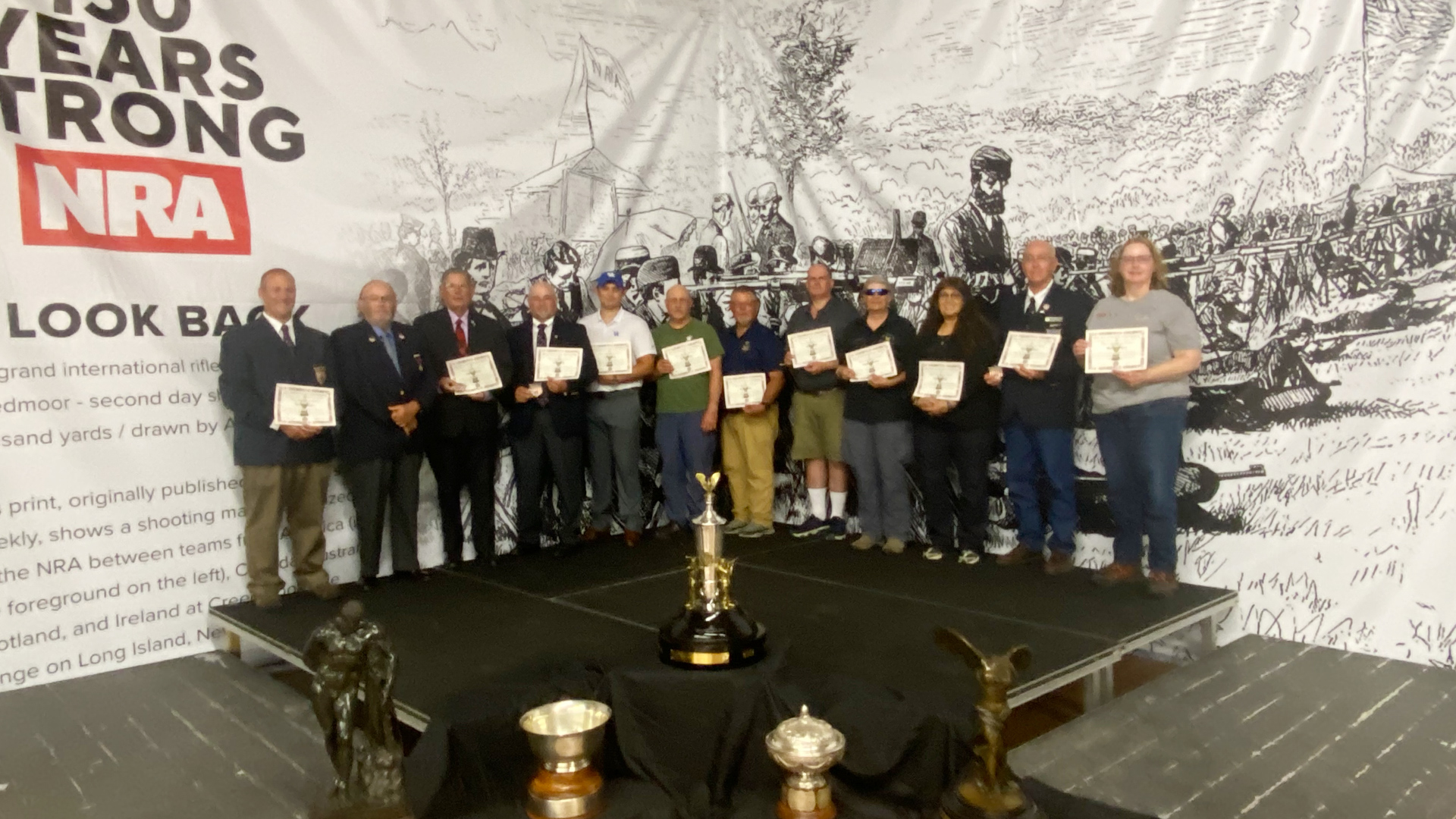 The 2022 NRA Smallbore Prone Championship aggregate runner-up, as well as the High Intermediate Senior award winner, was Howard Pitts of Taft, Tennessee, with a score of 8723-602X.
Finishing in third place at this year's NRA Smallbore Prone Championship aggregate was Steven Angeli of Hershey, Pennsylvania, scoring 8712-571X. In addition, Angeli's score netted him the High Senior award.
As for the rest of the category awards, Michelle Bohren of Taylor, Michigan, was High Woman with a score of 8692-545X. High Collegiate went to Richard Clark of Jackson, Michigan, with a score of 8711-567X. Clark also earned the 2022 NRA Smallbore Iron Man award.
Philip Latzgo, a resident of Birdsboro, Pennsylvania, took the High Military Veteran award with a score of 8704-542X. Morgantown, West Virginia, native Anna Brusoe was another high-ranking smallbore prone competitor at Camp Atterbury this year with a score of 6313-340X.
With the end of the 2022 NRA Metric Prone Nationals, another successful summer of pistol, smallbore rifle and high power rifle competition concludes at Camp Atterbury. Work has already begun on the 2023 matches and, by 2024, the National Rifle Association of America plans to add the NRA World Shooting Championship to the schedule of events at Camp Atterbury. When it does return, it will be the first NRA World Shooting Championship to be held since Greg Jordan became the first two-time title-winner back in 2019. Stay tuned for updates in future Insider updates. (Subscribe to the Insider email newsletter for free.)
You can view the full results of the 2022 NRA National Smallbore Prone Rifle Championships at Camp Atterbury here. Be on the lookout for a full match report in a future issue of the digital magazine.