by
posted on July 10, 2021
Support NRA Shooting Sports USA
DONATE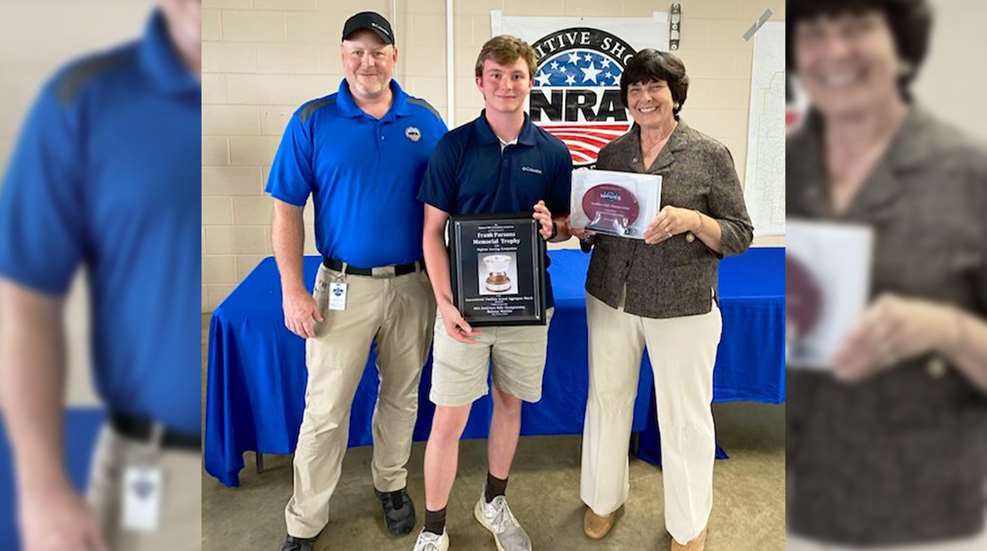 At the 2021 NRA Smallbore Metric 3-Position Nationals, Anthony Hotko received the Frank Parsons Memorial Trophy after winning first place in the grand aggregate. The event, the first-ever NRA Smallbore Rifle National Championship at new home Camp Atterbury, concluded on Saturday, July 10 with the awards ceremony.
The National Metric 3-Position grand aggregate is comprised of scores from 40 shots in each of three positions: prone, kneeling and standing at 50 meters with both metallic and any sights. The total is 240 shots.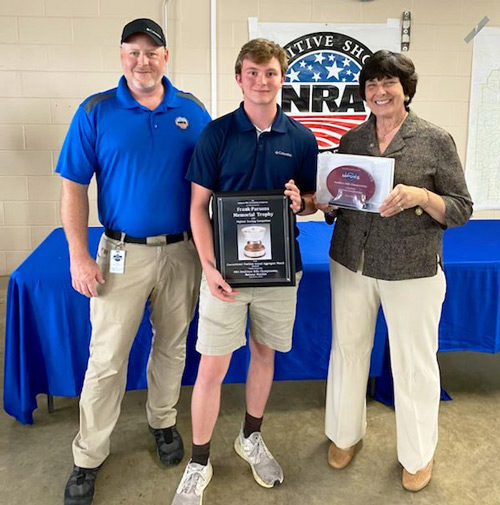 Hotko hails from Batavia, Ill. Classified as a Marksman, he finished the match with a final aggregate score of 2263-75X. In addition, his score garnered him High Civilian and High Intermediate Junior special category awards.
In second place was Katrina Demerle of Hamilton, Ohio, with 2241-59X. A Master-class shooter, she also received High Woman honors.
Finishing in third place was Lara Spanic of Milwaukee, Wis., who also secured the High Junior award. The Expert-class shooter completed the aggregate with a score of 2241-66X.
Rounding out the 2021 special award winners were High Military Veteran William Beard (2122-50X), High Sub Junior Caelan Schreiber (1266-1X), High Intermediate Senior Jeffrey Doerschler (2175-56X) and High Senior Domingo Otero (2136-41X).
The 2021 NRA Smallbore Rifle National Championships continue with the Conventional Prone and F-Class matches beginning Sunday, July 11. The 2021 NRA National Matches at Camp Atterbury will continue until Saturday, August 28 with the conclusion of the High Power Rifle across-the-course matches.
---
Read more:
First Shot Ceremony Kicks Off 2021 NRA National Championships at Camp Atterbury