Drag Racing with firearms. This is a common way for people to characterize Steel Challenge competition. There is a comparison between Drag Racing and shooting Steel Challenge for sure, especially when it comes to the equipment. The goal in Drag Racing is to get a machine from point A to point B as fast as possible, but there is a lot more to it than that. The "machine" has to be set up properly for it to achieve its maximum potential. The same can be said about the firearms in Steel Challenge.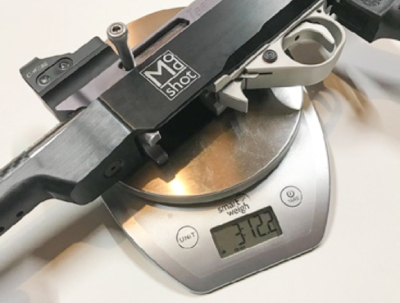 Rimfire in Steel Challenge is a game of speed with three basic steps—low ready draws, transitions and accuracy. Steel Challenge and other rimfire speed shooting competitions push boundaries by maximizing the firearms to meet these three basic steps. Colin Cogdill is a Grand Master competitor in eight Steel Challenge divisions, who at the 2020 World Speed Shooting Championship finished 17th in RFRO with a 69.79 time. His RFRO total classification personal best time is actually a 61.54. Early in his professional career, Cogdill spent time working in carbon fiber for yacht racing, and then followed that up working in the bicycle racing world—two sports that require equipment to be lightweight, yet strong and as fast as possible. It was from these backgrounds that he would bring his experience into his passion of racing rimfire rifles.
Cogdill explains "the ModShot is a super light stock that compromises heft for speed, but that offers better ergonomics and repeatable positioning for shooters." He said that the idea was basically "if you laid a piece of rebar in a straight line from your shoulder and line of sight, but this is more of a racecar than a pry bar."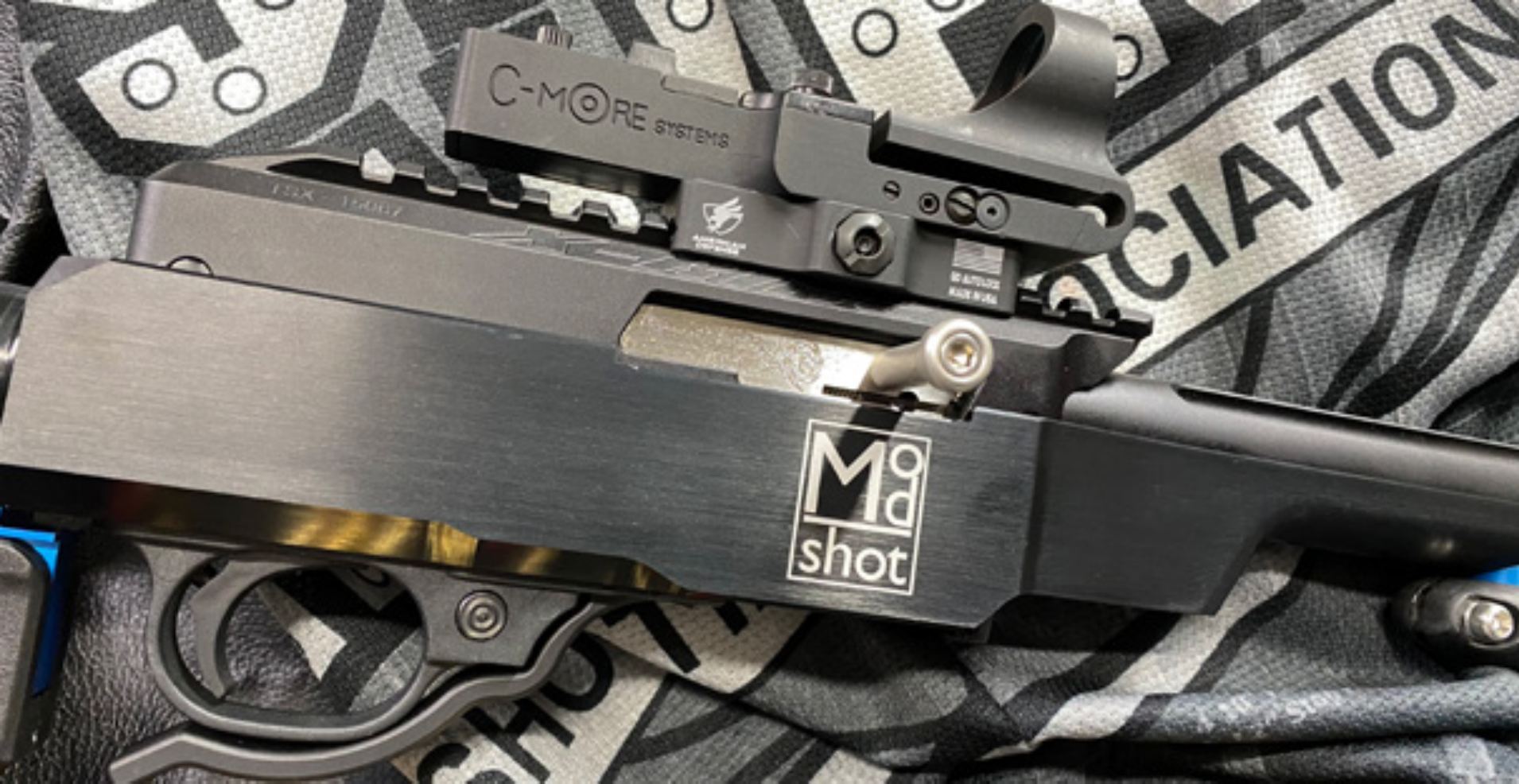 The ModShot chassis is sold complete with a carbon foregrip, pistol grip and buttstock. The chassis itself is CNC machined from billet aluminum and accepts all 10/22 receivers and 0.9-inch barrels. The stock weighs one pound, three ounces complete. Depending on the receiver, barrel and other accessories, a rimfire rifle build that weighs under four pounds is possible. The carbon-fiber buttstock comes standard at 14.25 inches with an adjustable interchangeable butt plate. It weighs 4.4 ounces, and custom lengths are available. The carbon-fiber foregrip is adjustable in five half-inch positions for length plus horizontal rotation adjustments. You can remove it altogether and use as a hand stop. Plus, the included Hogue 15-degree polymer handgrip is adjustable for trigger distance (two positions) to accommodate finger length or finger extension preference.
The stock comes ready to install your receiver and has a countersunk takedown screw that aligns the receiver and eliminates drift. Cogdill explains that "countersinking the hardware aligns the two parts like a lugnut and wheel; where other standard applications rely on tightening pressure against a washer to prevent drift, this can loosen over time."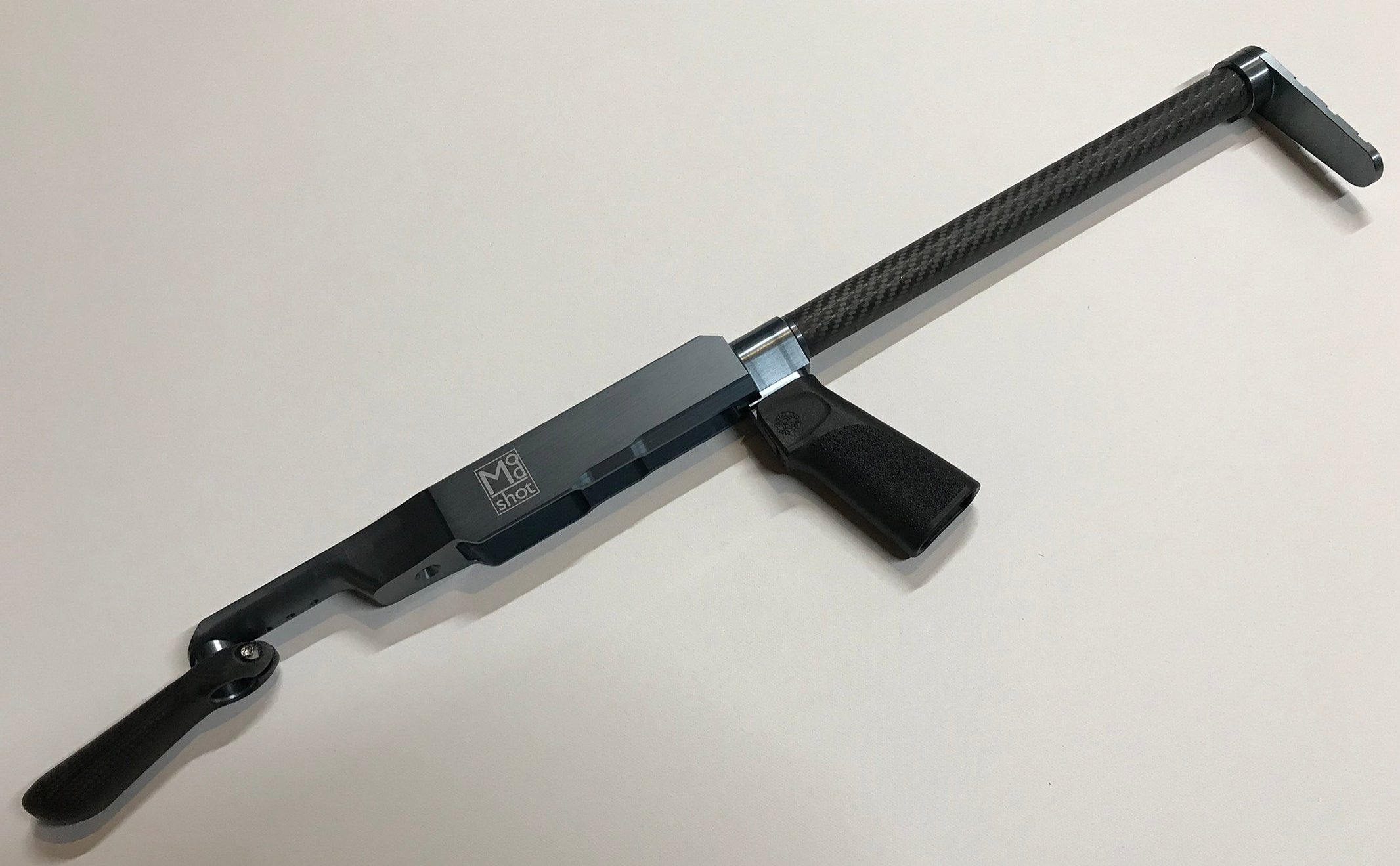 As for color options, the ModShot chassis is available in blue, silver, black and red. However, custom anodizing or Cerakote options are available as an extra. You can find the ModShot in the hands of top competitive shooters such as Grant Kunkel, Neal Norman, Ethan Inocando, Cole Busch and many others. If you look at the leaderboard in Rimfire Rifle, you will find a lot of the minimalist design of the ModShot in the hands of the fastest shooters in the sport.
Pricing for the ModShot starts at $499. Check out the company website at modshot.com.
Article from the November/December 2020 issue of USPSA's FrontSight magazine.
---
Read more:
Demystifying Ruger 10/22 Rotary Magazine Maintenance