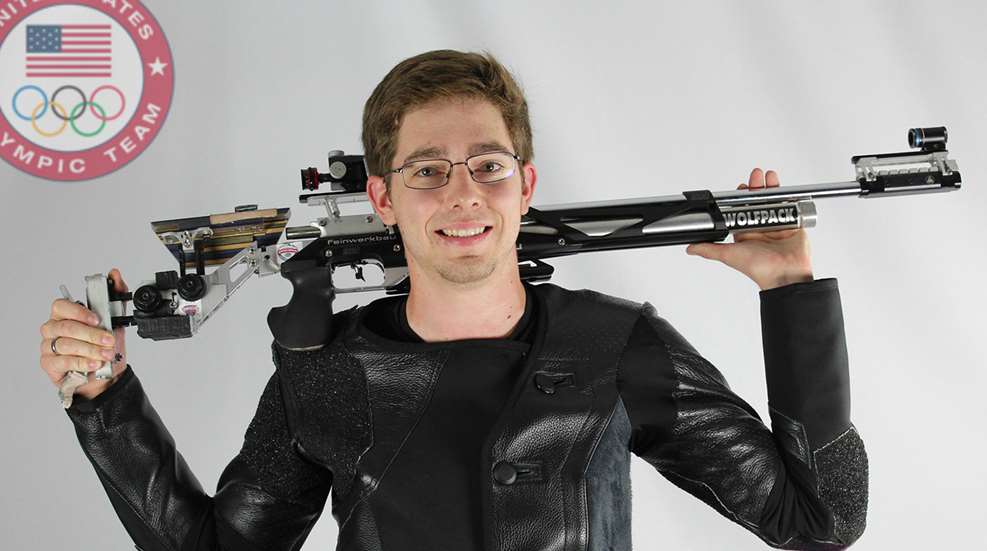 Two-time Olympian Lucas Kozeniesky broke his own 60-shot Air Rifle national record at a USA Shooting-sanctioned preliminary tryout on Apr. 18 at the Hotel Elegante Range in Colorado Springs, Colo. His score of 634.7 was over a point higher than the previous record of 633.6.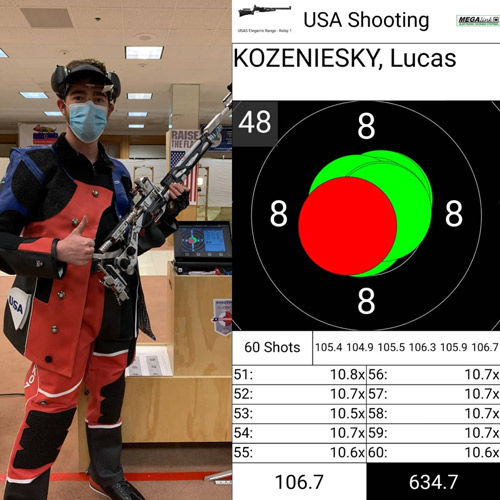 No stranger to shattering records, last year Kozeniesky set a new Air Rifle high mark of 633.5 at the February USA Shooting Air Rifle Trials, securing his spot on the 2020 U.S. Olympic Team in the process. Last December, he broke his own national record at the Hungarian Open with a score of 633.6. After that, Kozeniesky won his first ISSF World Cup gold medal at the New Delhi competition in the 10-meter Men's Air Rifle event.
A former standout on the NC State rifle team, for Kozeniesky, shooting side-by-side with top athletes is more important than breaking records.
"The number was never important to me, what's important is competing at the highest level and at the biggest events," said Kozeniesky. "To break this record at a smaller event where I'm shooting next to the athletes I coach and to really connect this achievement with them is the best. I'm already looking forward to next quad and what I can do there."
Be on the lookout for Kozeniesky at the Tokyo 2020 Olympic Games. He will compete on Jul. 25, the first day of the Men's 10-meter Air Rifle competition. Learn more at the USA Shooting website.
Photos courtesy of USA Shooting.
---
Read more:
5 Tips To Improve Your Match Scores In Any Shooting Discipline