Bushnell's new Fusion X 10x42 mm rangefinding binoculars boast a one-mile laser rangefinding capability, plus the all-new ActivSync display system that morphs from black to red readouts depending on the lighting conditions. This new display, along with multi-coated lenses, offer high performance in low-light conditions at a reasonable price. MSRP is $699.99.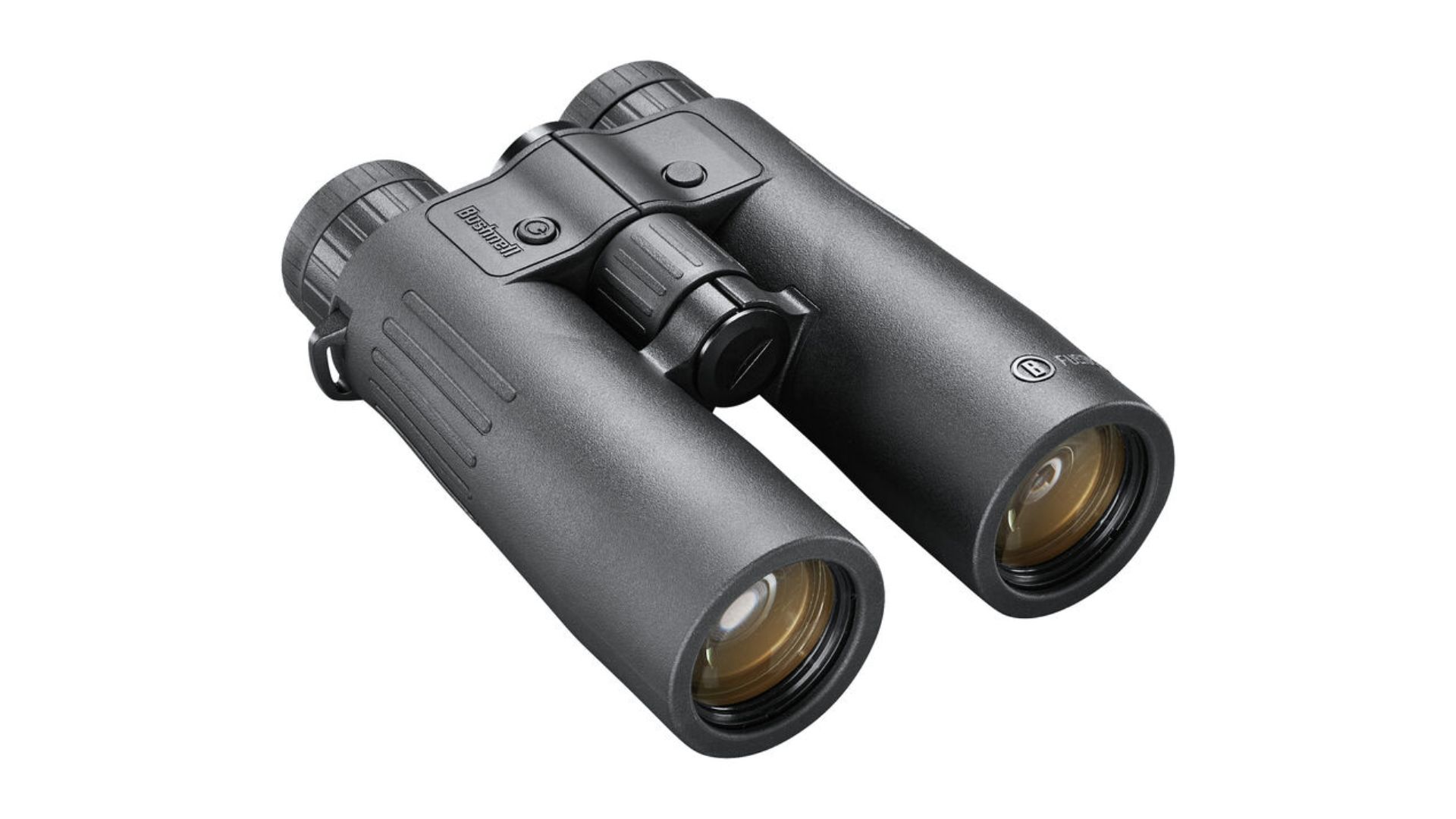 At the core of the Fusion X binos is the aforementioned ActivSync display that allows users to maintain visibility in low-light and day-bright lighting. The company says the display automatically changes color readings. Hunters can range targets just as well 30 minutes before sunrise as they can at midday. The display will even show red and black simultaneously if the environment requires it.
The Fusion X binoculars have one-mile ranging capability with +/- one-yard accuracy. Hunters and competitive shooters alike will appreciate this kind of precision in a laser rangefinder.
Regarding optical quality, Fusion X is built around a High-Definition Optical System for clarity and low-light performance. These binoculars are built tough, too. Rubber armor and IPX7 waterproof construction—along with EXO Barriers on the lens surfaces—protect the binoculars from rough and wet conditions in the field.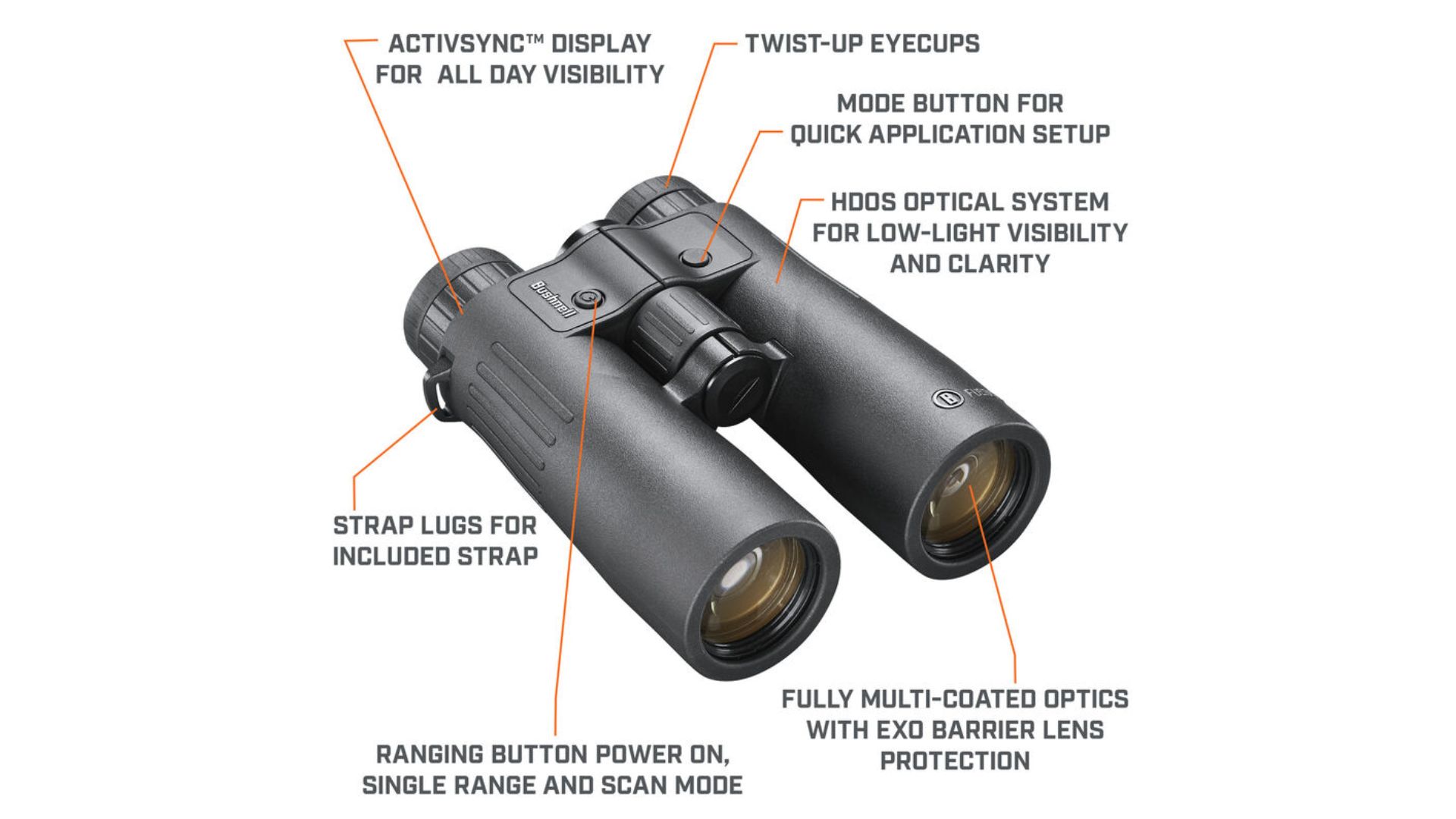 To activate the Fusion X binoculars, simply push the ranging button to power on the rangefinder, as well as to activate single range and scan mode. For quick application setup, a second button on the binocular bridge can be used to select different modes.
According to Bushnell, Fusion X binoculars have a product lifetime of 20 years, with five years on the electronic components. The new Fusion X 10x42 mm rangefinding binoculars will be available for purchase beginning in July. Learn more at www.bushnell.com.
---
Read more:
New: Bushnell Rimfire Riflescopes With DZ22 Reticle