Designed and engineered with a serious respect for the original John Browning pistol design, European American Amory Corporation's MCP35 PI by Girsan pays homage to one of the most widely used military handguns in the world.
With its classic, black-matte styling and built on a steel frame, the MCP35 PI 9 mm pistol has 15+1 capacity in a staggered column magazine.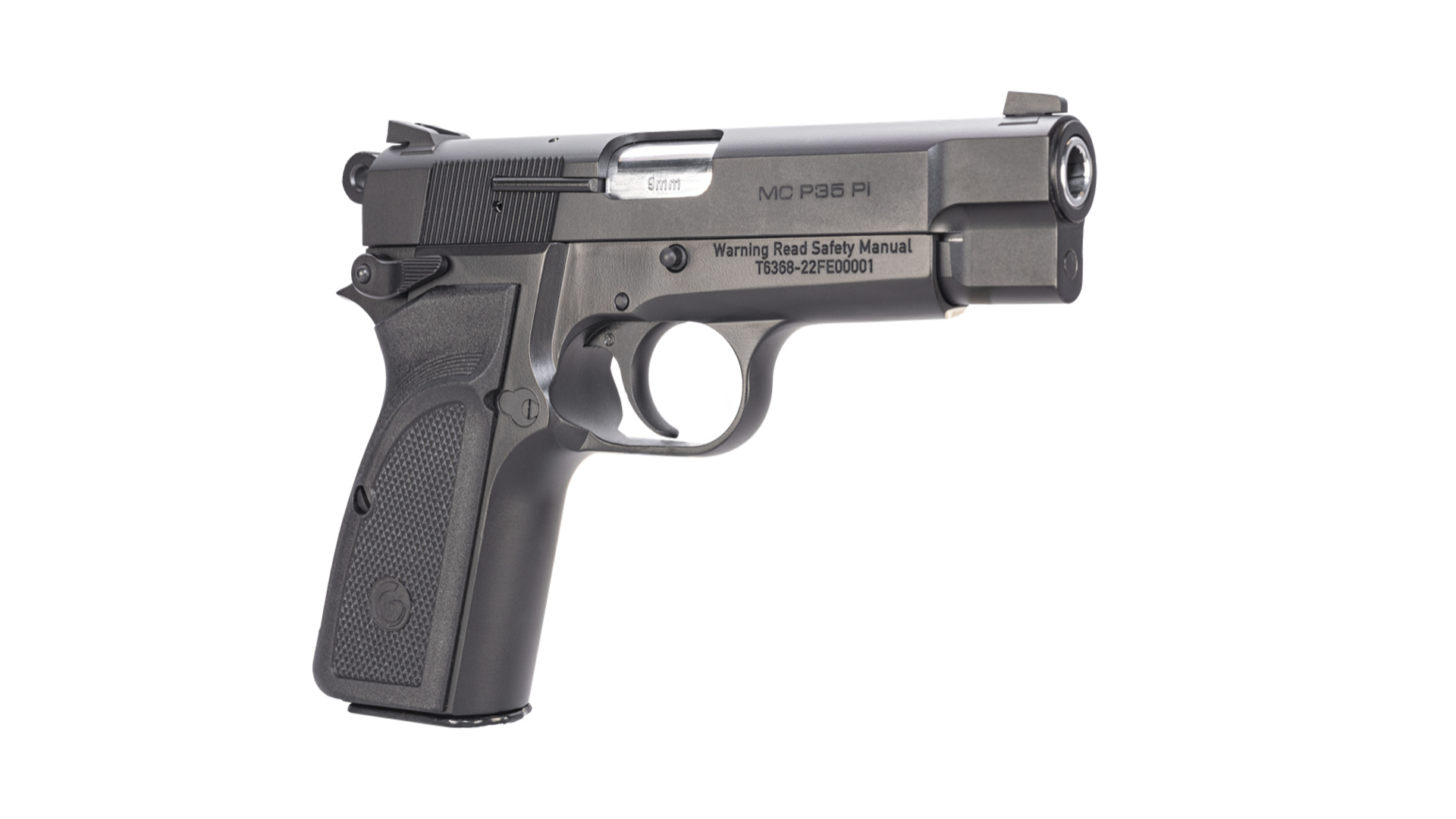 Originally designed as a military pistol, the Browning High Power 9 mm pistol necessitated extreme accuracy and the EAA Girsan MCP35 PI replicates the original. With its 3.88-inch barrel, slim trigger, ring hammer, ambidextrous safety and windage adjustable drift sights, this 9 mm from EAA and Girsan certainly warrants a closer look.
MSRP: $630. The EAA Girsan MCP35 PI 9 mm is now shipping to distributors, and the company said the pistol will be arriving on store shelves soon. Go to eaacorp.com to learn more.