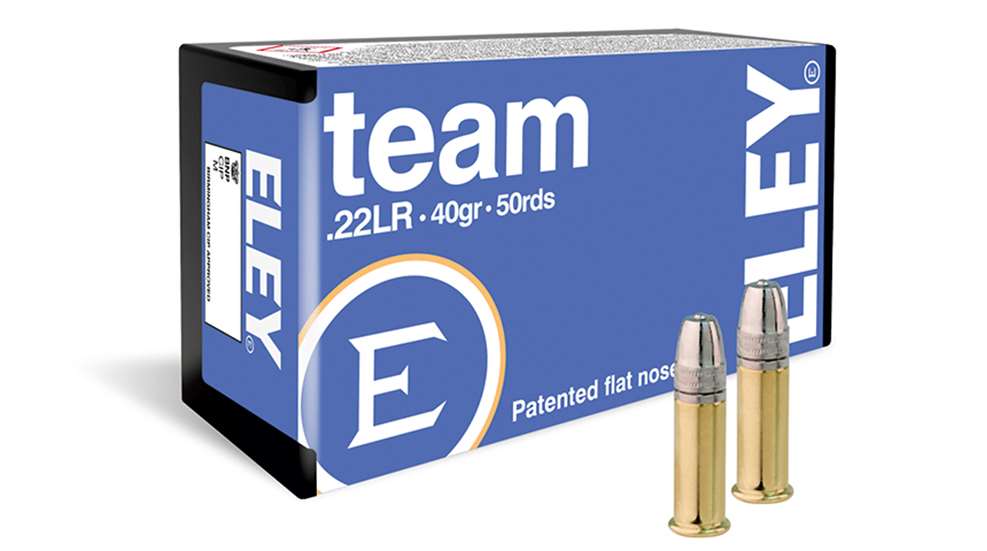 Eley's newest addition to the Tenex .22 Long Rifle family of ammunition is called Team, and the company is billing it as the "entry point for competitive shooters looking to use Eley's premium cartridge range."
The new Team .22 LR cartridge is ideal for smallbore shooting disciplines such as 50-meter Prone and 3-Position, along with 50-meter Free Pistol and Benchrest competition.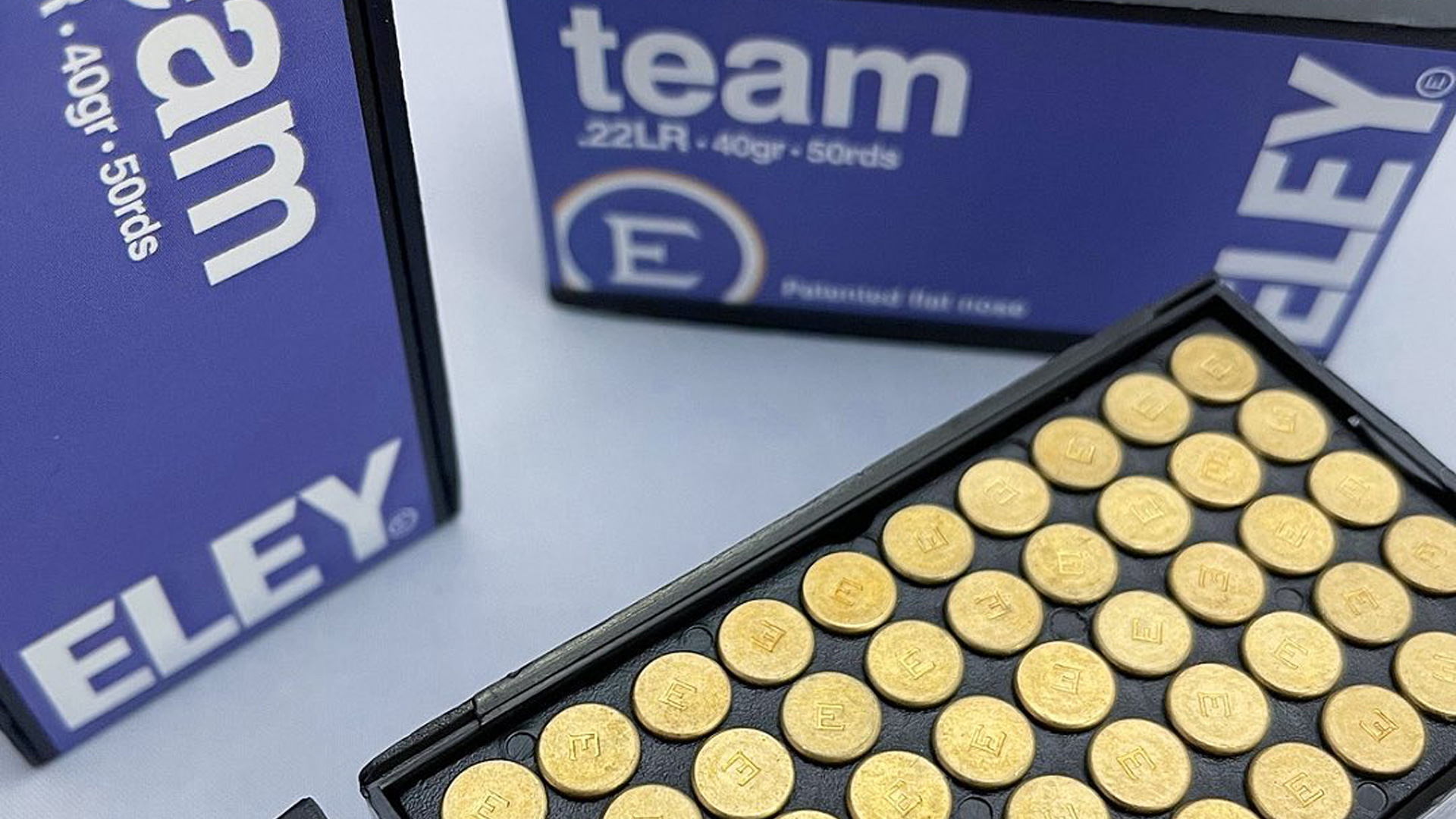 The new Team .22 LR offering from Eley has a flat-nosed 40-grain bullet in a cartridge that is 25.4 mm long. The patented flat-nose profile is for improved bullet stability. A cut case mouth provides optimum projectile seating, and the use of ELEYprime composition for priming duties ensures consistent ignition. In addition, beeswax tallow is used as a lubricant, which aids in smooth chambering.
Eley said the average muzzle velocity for the Team .22 LR cartridge is 1,040 f.p.s. to 1,085, f.p.s., dropping to 994 f.p.s. at 55 yards (50 meters), and down to 935 f.p.s. at 100 yards.
Radial shot diameter (RSD) is how Eley scrutinizes its ammunition group size and accuracy, and for Team .22 LR the maximum RSD is 5.5 mm. To put this in context, Eley Tenex has a maximum RSD of 3.75 mm.
No MSRP information is available, but a quick online search found that the price for Eley Team .22 LR ranges from $11.99 to $14.99 per 50-round box.
Learn more about Eley Team .22 LR at eley.co.uk. Find where to buy it in the United States at eleyammunition.com.