Since Eley tenex made its Olympic debut in 1964 at the Tokyo Games, the highly accurate .22 LR round has helped athletes worldwide win 125 Olympic medals in competitive shooting, as well as hundreds more at ISSF international events.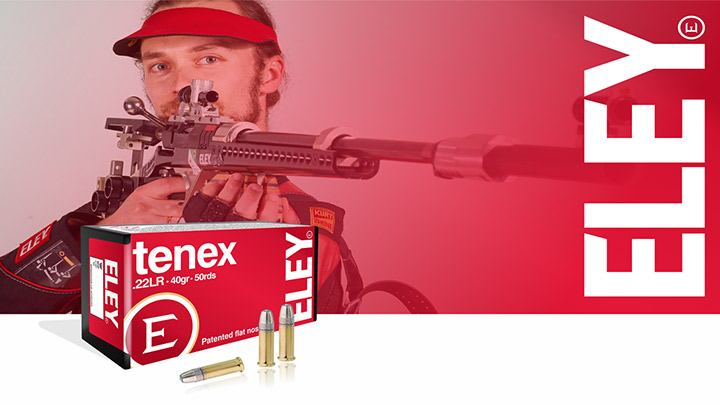 There are many factors that go into the production of rimfire ammunition, and Eley tenex is no different. Here are five reasons this venerable rimfire load is exceptional in the accuracy department.
High Quality Materials and Technique
From the very beginning of the manufacturing process, Eley strives to only use the best materials. The lead, brass, powder and machinery are all of the highest quality.
Additionally, the company's precise manufacturing techniques form brass alloy cartridge cases with uniform length, and ensures each propellant charge burns in a controlled volume. All help provide consistency to each cartridge.
Flat-Nose Bullet
Pioneered by Eley engineers, the tenex's patented flat-nose projectile is iconic among rimfire aficionados. And with good reason—as the bullet cuts through the air, its design pulls the center of pressure forward, providing aerodynamically stability for high accuracy.
To avoid lead oxide buildup, tenex bullets are fabricated in an oxygen-free atmosphere and lubricated with a soft tallow/beeswax material. This is the same lube Eley has used for well over a century; most modern bullets use a harder, paraffin-based lubrication.
Small Batches
For match-grade ammunition like tenex, Eley will only manufacture small lot quantities. This provides greater control over the manufacturing process, and allows engineers to quickly spot and rectify any anomalies.
Testing
Eley tenex is scrutinized by engineers using a high speed electronic visual inspection system combined with Six Sigma methodology. The data-driven approach to manufacturing eliminates product defects.
For testing, Eley uses four different barrels to shoot five 10-shot groups. The result is a mean radial shot diameter calculated at an incredible 2.64 mm. Calculating the RSD involves plotting the position of every shot fired on an X-Y grid. This process ensures all of the available data points from the shot group are the most accurate measurement for determining the tightest grouping load.
Batch Testing
Batch testing is designed to find the most accurate ammunition for a gun barrel. During testing, 10 shots from each batch are fired through the barrel and the best performing batches are shortlisted. Thirty more shots from those selections are fired until an overall 40-shot group size and consolidated score is recorded for each. Custom Eley software provides a fast, simple and accurate way to analyze the results. Last year, Eley opened its first U.S. mobile test range that offers batch testing services.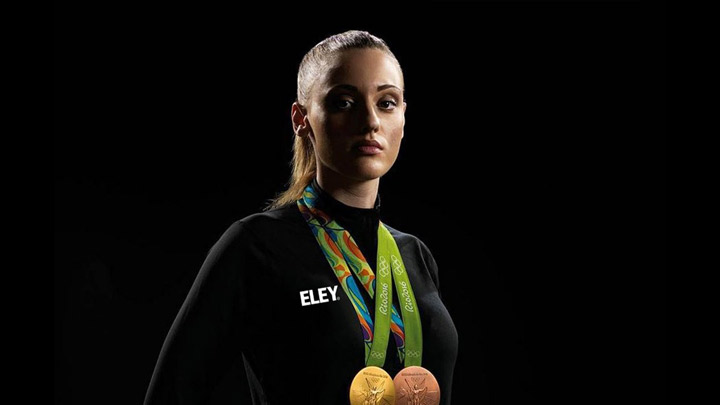 And remember, you don't have to be an Olympian to benefit from Eley quality. Learn more at eleyammunition.com.
---
See more:
The Remarkable History Of Eley Tenex