Since we first reported on Metal Madness back in 2017, it has exploded in popularity. There is a good reason for that—Metal Madness is one of the most fun shooting disciplines around. Built around accuracy and speed, the sport has kept itself fresh—thanks to the diligence of its founder, Ed White, as well as participants who provide valuable input on how to expand it. (Watch the video above for an in-depth look at the history of Metal Madness.)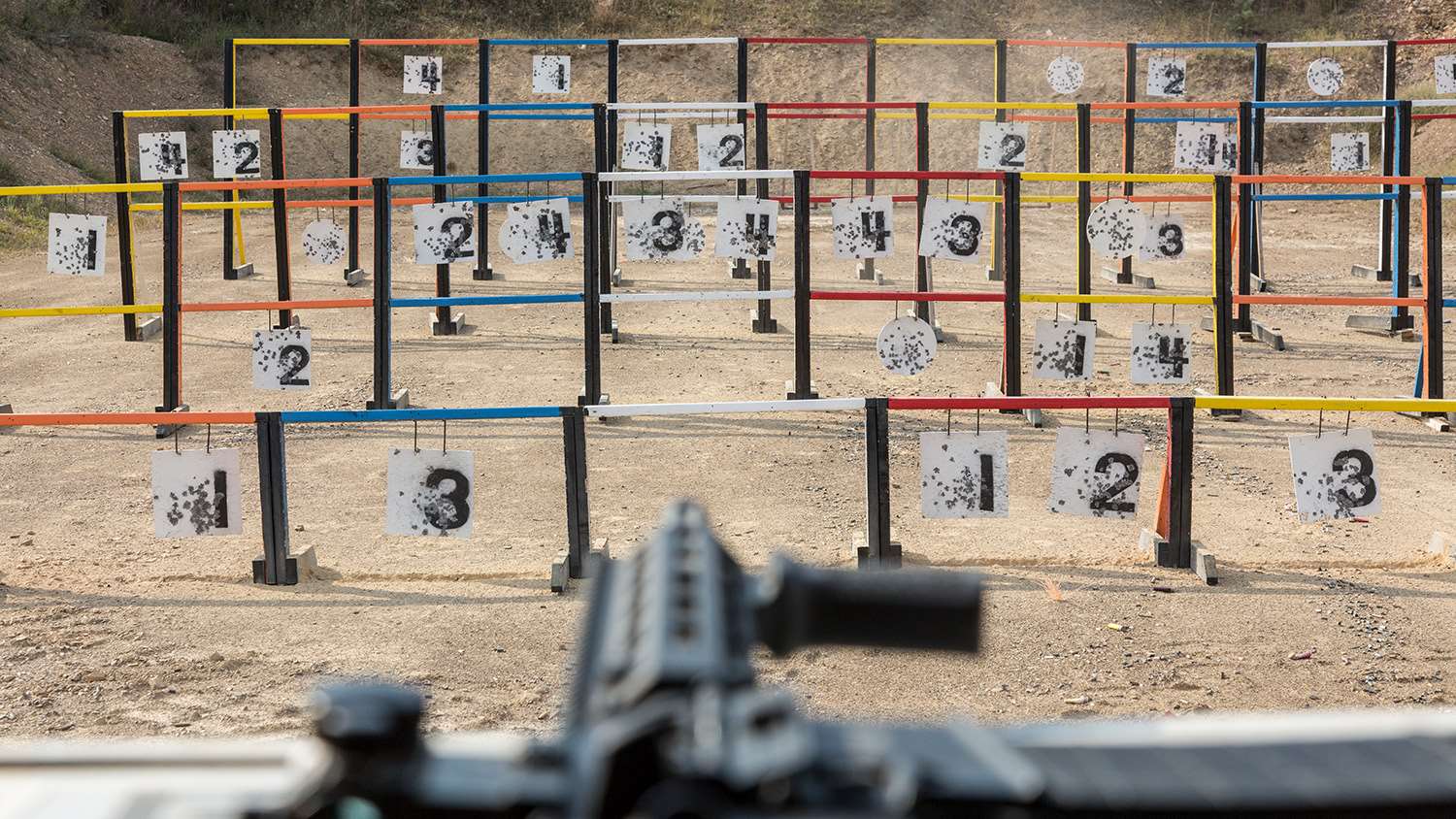 Most importantly, Metal Madness has grown over the years with an emphasis on leveling the playing field. This certainly helps to keep it family friendly, which is one aspect that makes this sport appealing to wide swaths of firearms enthusiasts.
"Metal Madness is very family driven," said Ed White. "Nobody has to sit on the bench."
While it looks easy, Metal Madness can quickly become a challenge to just about any competitive shooter—especially if you have someone in the lane next to you that is posting sub two-second scores. What's more, there are not many things in life that are as satisfying as the ding heard after a successful impact on a plate.
"Paper is just not as fun as steel," added White. "[But], we never had any inkling that Metal Madness would go all the way to the NRA World Shooting Championship."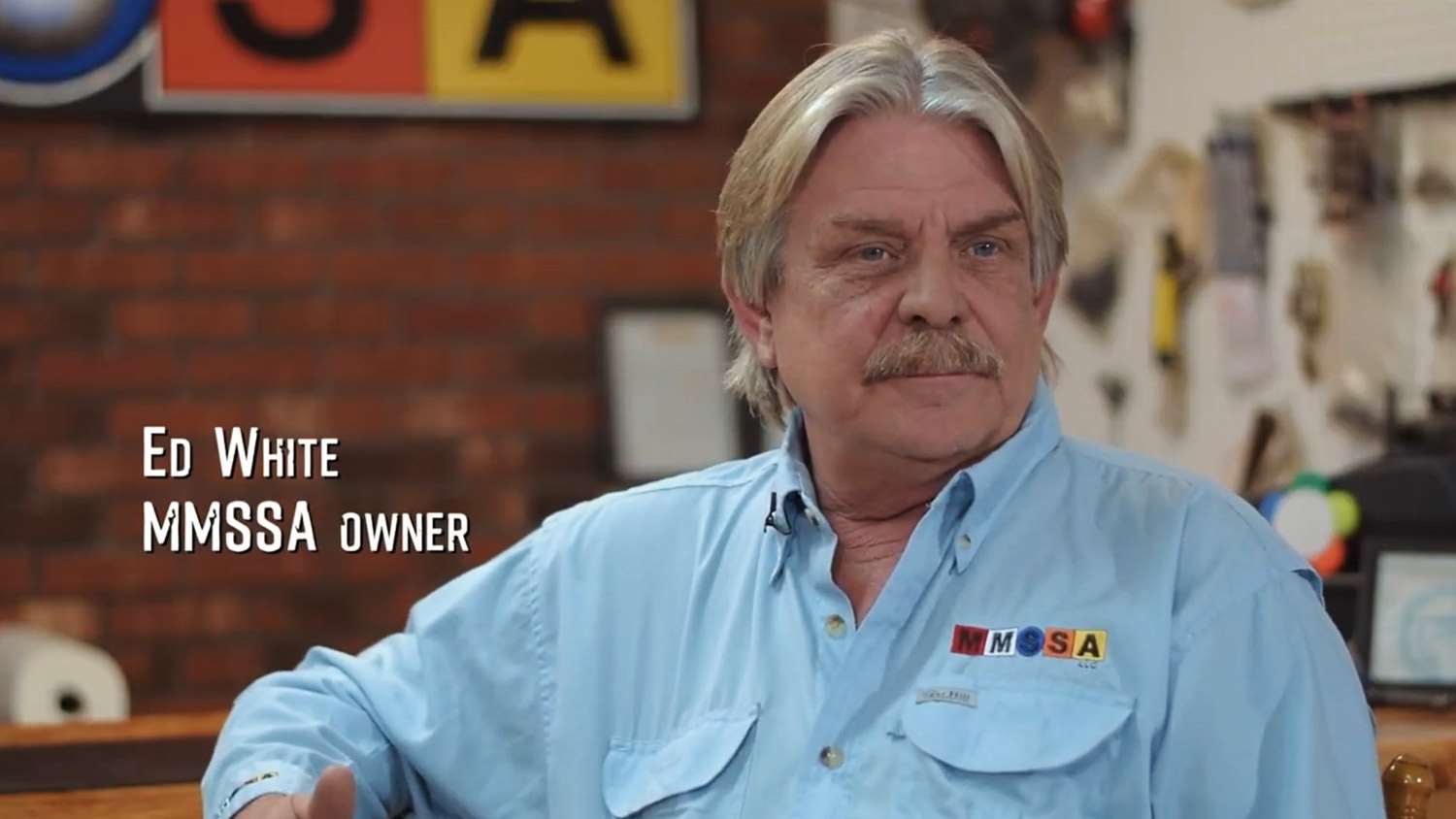 After the debut of the Metal Madness mobile range in December 2017, the sport really took off. With a platform that allowed Ed White and company to demo Metal Madness across the U.S., the floodgates were wide open. Ranges across the country expressed interest in adding Metal Madness to their existing disciplines. And, a key partnership with Tippman Arms provided a dedicated rimfire rifle for the sport.
By 2019, Metal Madness was popular enough to be included as a side match at the NRA World Shooting Championship. The NRA has been a strong supporter of the sport, noting its appeal to both beginning and advanced shooters, regardless of age or gender.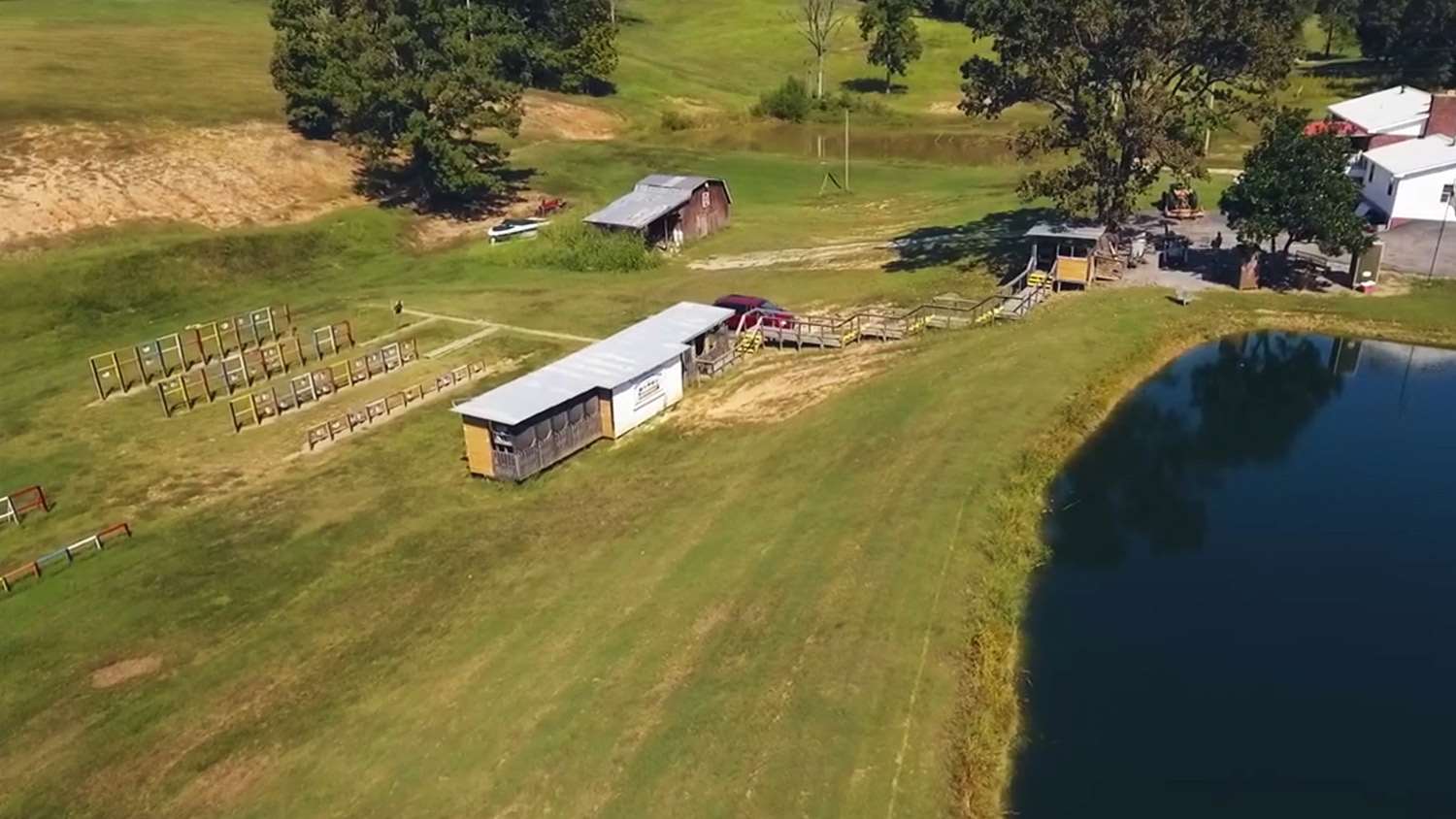 "Metal Madness is a game for everybody," said White. "We have 48 percent female participation, and a rapidly-growing youth league that teaches gun safety, hand-eye coordination and motor skills—all while having a blast doing it and not breaking the bank."
American Hunter magazine's Digital Associate Editor, David Herman, had the opportunity to try out Metal Madness for the first time at the 2019 NRA World Shooting Championship. He gives praise to the fact that it's a great way for anybody to improve their shooting skills.
"Metal Madness provides a great atmosphere for shooters, young and old, to push their skills. Whether a beginning or experienced marksman, owner Ed White's colorful commentary and easygoing advice creates a fun atmosphere allowing anyone to have fun with their shooting. The layout of the event, meanwhile, means that target transitions can be practiced in an environment of friendly competition that is safe, yet still challenging."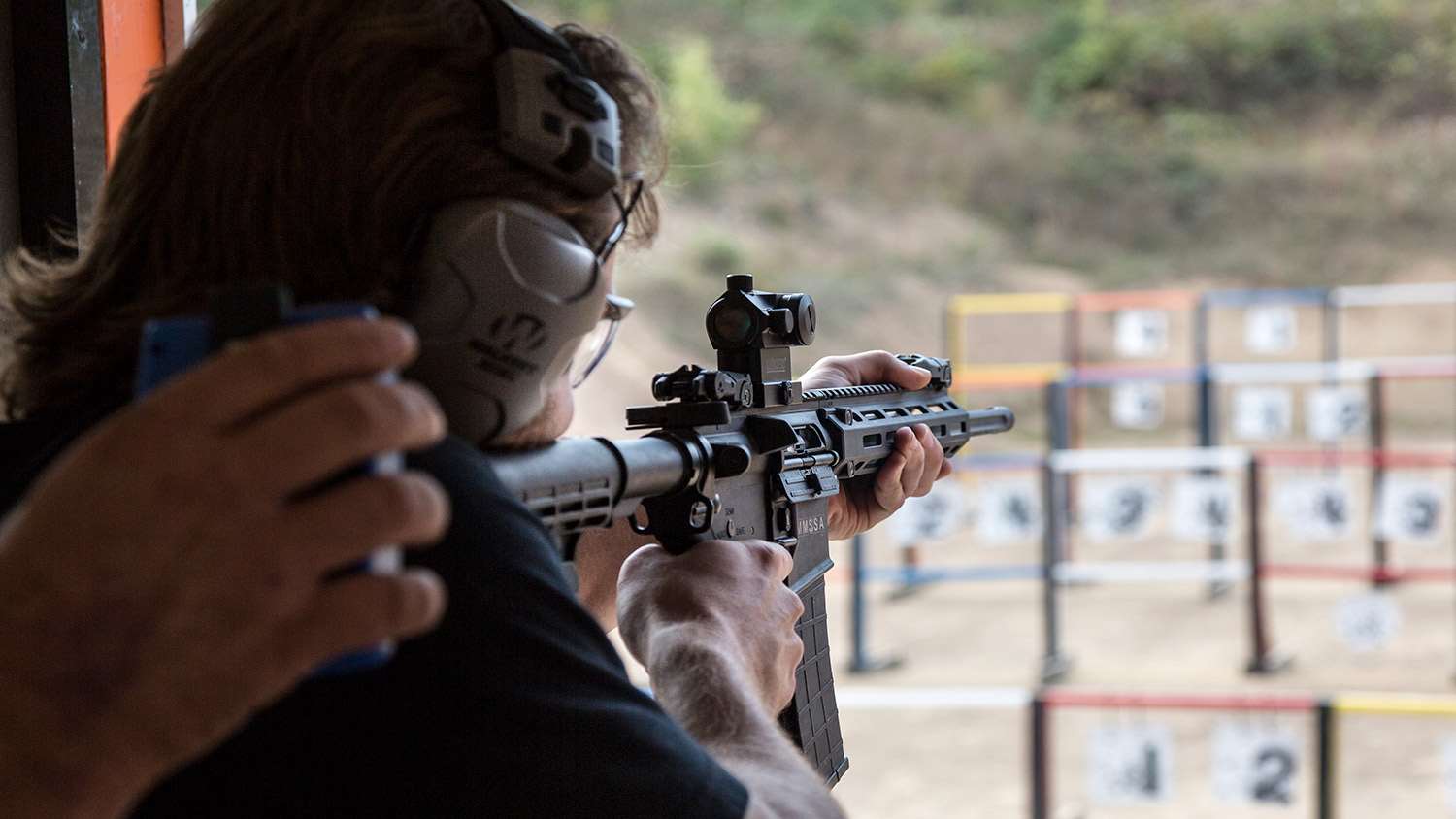 Damien Orsinger, the NRA Pistol Coordinator from 2009 to 2017, is a strong proponent of Metal Madness as a family-friendly shooting sport. He sums up this unique discipline best.
"Like a great road trip with a friend, the shooting sports is about family, friends, and having a good time—that is the impression I was left with after getting my first taste of something even sweeter than bourbon, Metal Madness."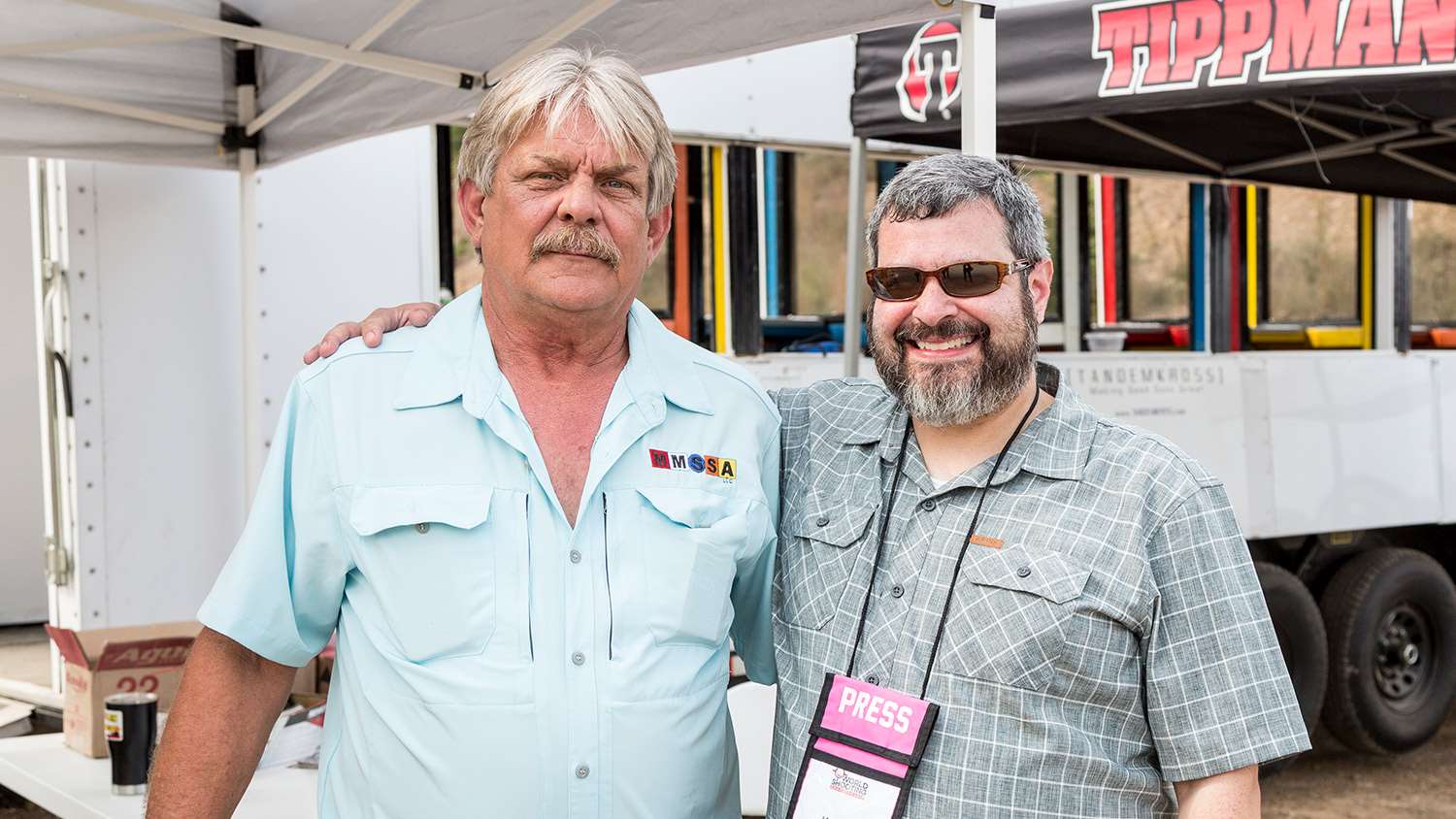 Learn more about Metal Madness by visiting mmssa.net.
Lead photo by Jesse Snyder.
---
See more:
Metal Madness: Blend Of Accuracy, Speed Proves Popular