Magpul's new Barricade Stop provides shooters a rugged hand stop to brace their firearms off barricades for a stable platform and more accurate shots. The company announced the new product last month at SHOT Show 2023.
With a hybrid polymer and metal construction, the Magpul Barricade Stop has a textured surface metal insert that is replaceable.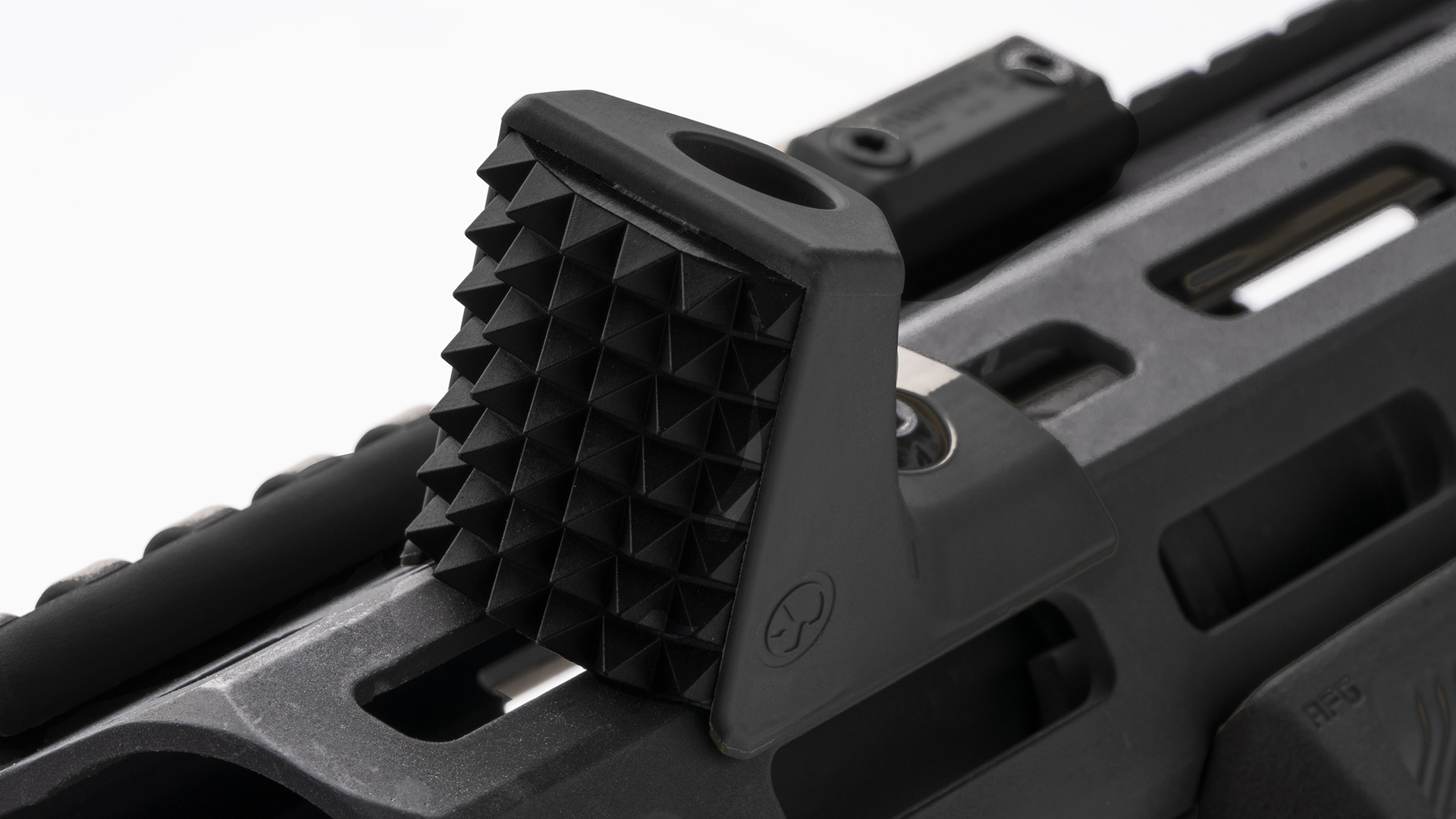 The Magpul Barricade Stop is constructed of a polymer body, along with the aforementioned textured metal plate insert. The metal plate is slightly curved for optimized contact on uneven surfaces and allows you to pivot your firearm while maintaining contact. As mentioned, it is also removable, so after it wears out and is no longer useful, it can be replaced with a new insert.
With a MSRP of $24.95, the Magpul Barricade Stop comes with one polymer body, a textured metal insert and two sets of M-LOK hardware.
Learn more at magpul.com.