Smith & Wesson announced its new full-size M&P 5.7 pistol today at SHOT Show 2023 in Las Vegas, Nevada.
As the name implies, the new M&P 5.7 is chambered in 5.7x28 mm, along with a hefty 22-round capacity.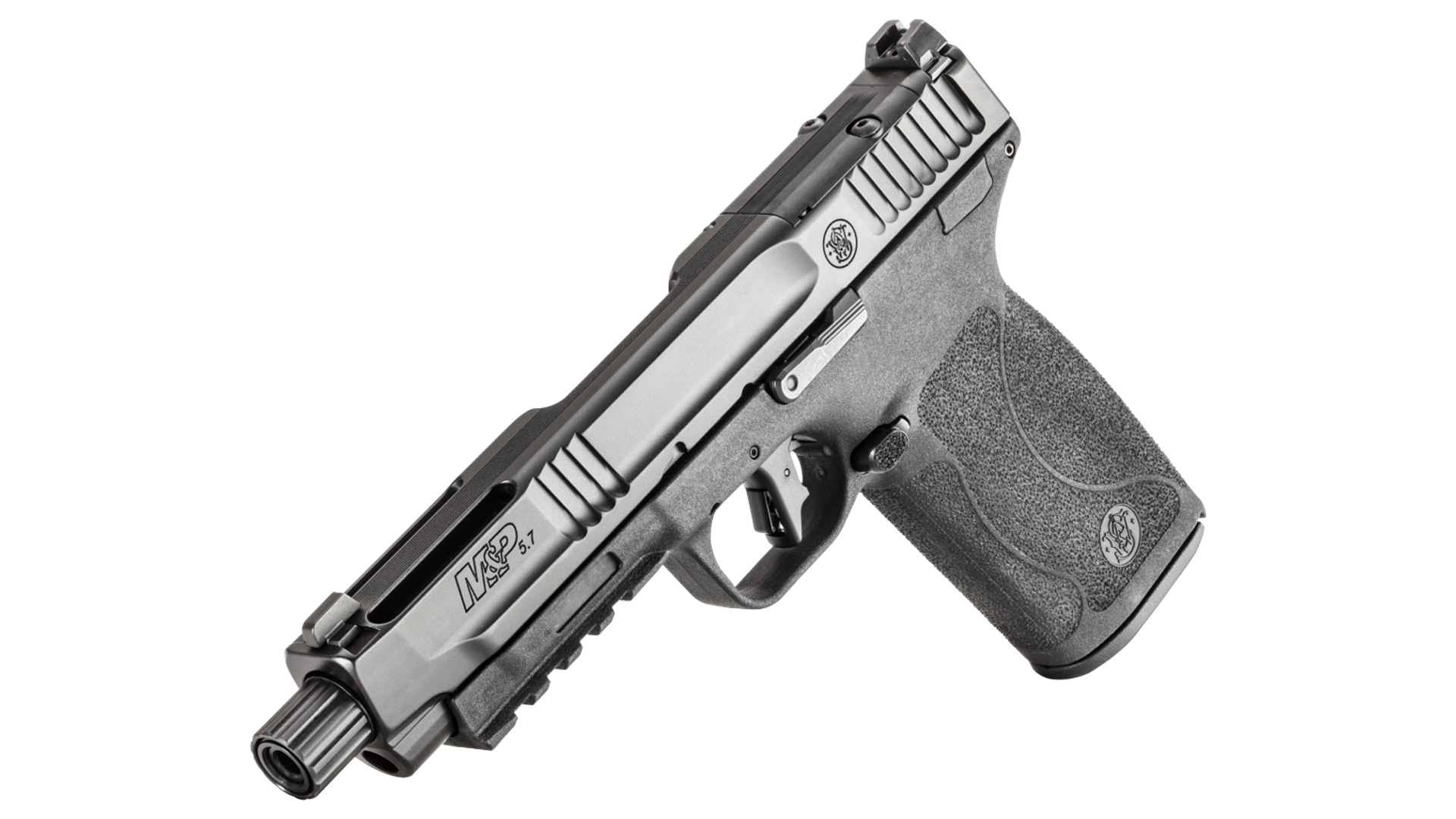 To reliably extract and cycle the 5.7x28 mm cartridge, the M&P 5.7 features Smith & Wesson's new Tempo barrel system, a lock-breech two-part barrel with a proprietary gas system. The Tempo barrel system has an internal rotary barrel and external shroud allowing for muzzle device mounting. (The barrel has a 1:9-inch twist.) As for the proprietary gas system, it ensures the projectile has exited the barrel before cycling.
The slide on the M&P 5.7 pistol has three-dot white sights and is cut for optics. It's available with or without a thumb safety.
Additionally, the M&P 5.7 is fully ambidextrous with mirrored controls and reversible mag release. The polymer frame has a full-size grip with enhanced texturing.
MSRP for the Smith & Wesson M&P 5.7 full-size pistol is $699. Two 22-round magazines are included. Go to smith-wesson.com.