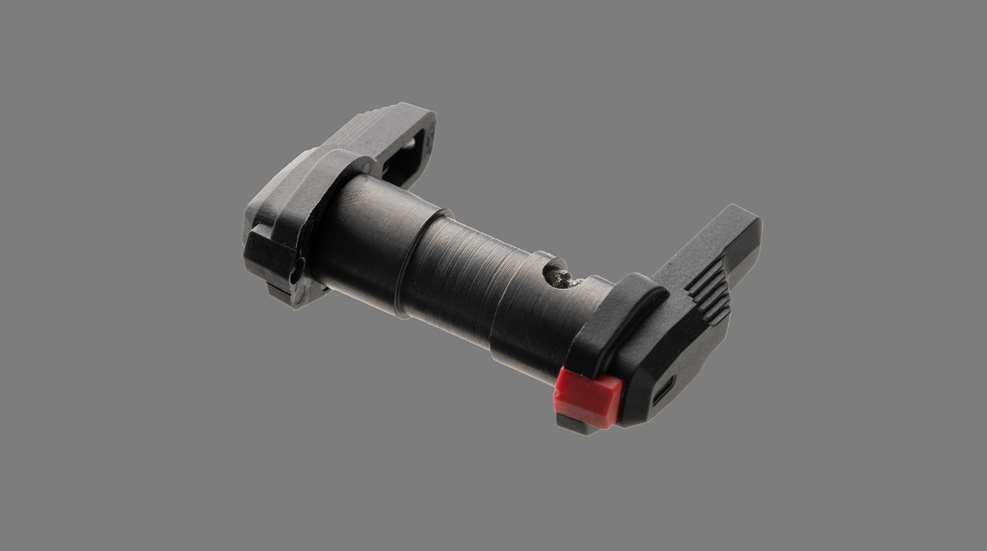 Magpul's new drop-in ESK (Enhanced Selector Kit) - AR is described as a "modular, ambidextrous selector kit designed for AR pattern firearms that provides user-configurable selectors with modern ergonomics at an accessible price."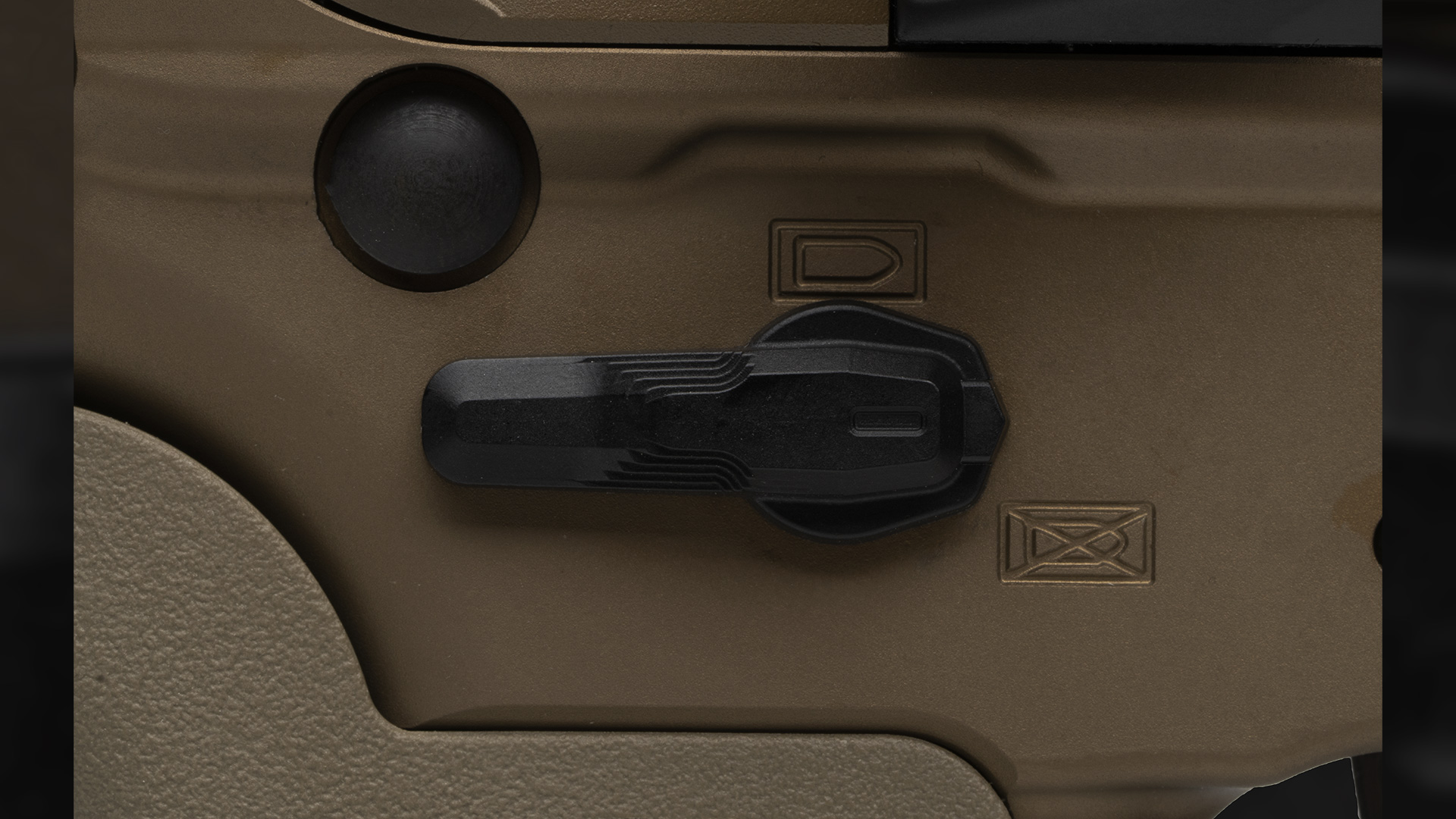 The ESK-AR includes three levers (full, short and hybrid), plus a selector pin and a reversible selector axle with 60- and 90-degree options. As for the selector pin, it comes in either black or red, and secures the lever to the axle while simultaneously acting as a selector position indicator. The aforementioned user-configurable levers allow for ambidextrous use.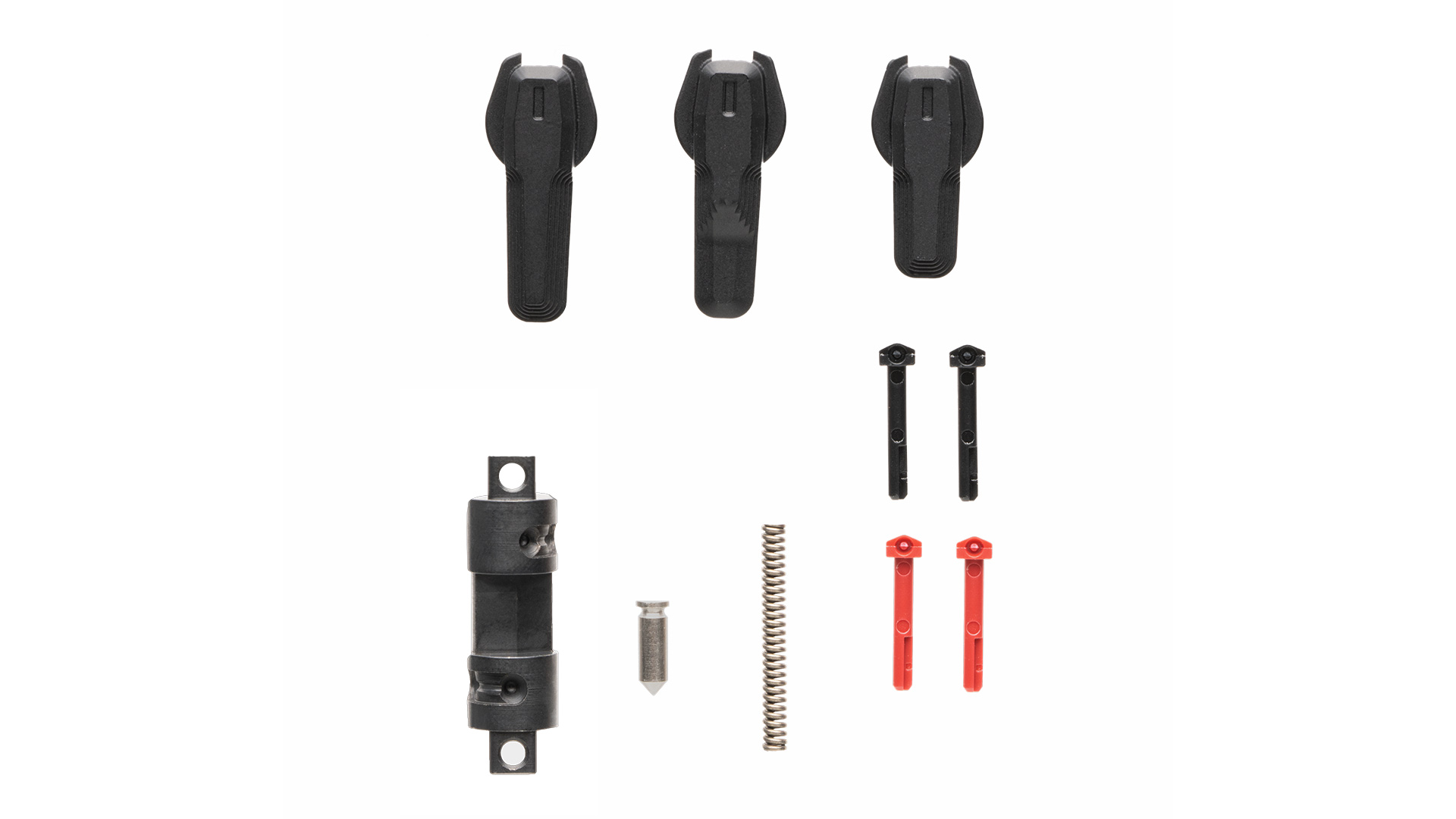 Installation of the levers can be performed without using any tools. When it's time to remove a lever, only a punch is required. With smart design and ergonomic angles in the right spots, this kit allows multiple selector variations and easier firing hand selector manipulation to allow a modern manual of arms to be employed.
The ESK-AR is constructed of high-strength polymer and corrosion-resistant steel components. It's compatible with milspec AR-pattern lower receivers, and not compatible with select-fire receivers.
MSRP for the Magpul ESK-AR kit is $49.95. Go to magpul.com.