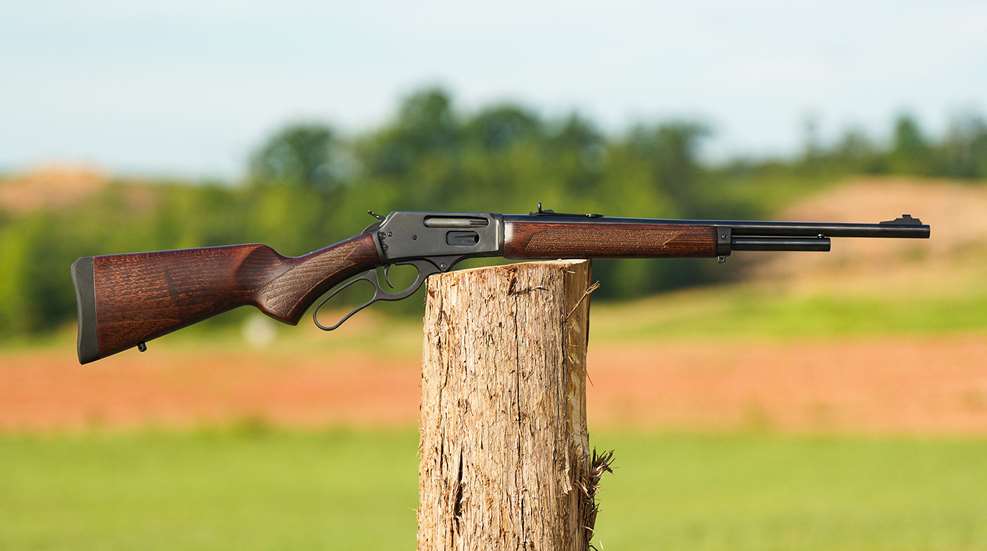 Rossi recently announced the launch of the new Rossi R95 lever-action rifle chambered in .30-30 Win.
From Rossi: "This exceptional firearm combines the timeless lever-action design with modern features, delivering an unparalleled shooting experience for hunters, sport shooters and firearm enthusiasts alike."
The Rossi R95 has both 20-inch Classic and 16.5-inch Trapper barrel length options available, both hammer-forged. Additionally, the R95 boasts a hardwood walnut finish, providing elegance and sophistication to its classic design. This premium finish not only enhances the R95 lever-action rifle's aesthetics, but also ensures durability and longevity.
As mentioned, the Rossi R95 features a hammer-forged barrel, along with a five-plus-one round capacity, plus a black nitride corrosion-resistant coating, the latter "adding a touch of modernity to its classic design."
The R95 is supported with aftermarket accessories available at launch, allowing shooters to personalize their firearm to suit their unique preferences. This versatility ensures that the Rossi R95 lever-action rifle can adapt to any shooting style or specific requirements.
MSRP: $949.99. Go to rossiusa.com to learn more.