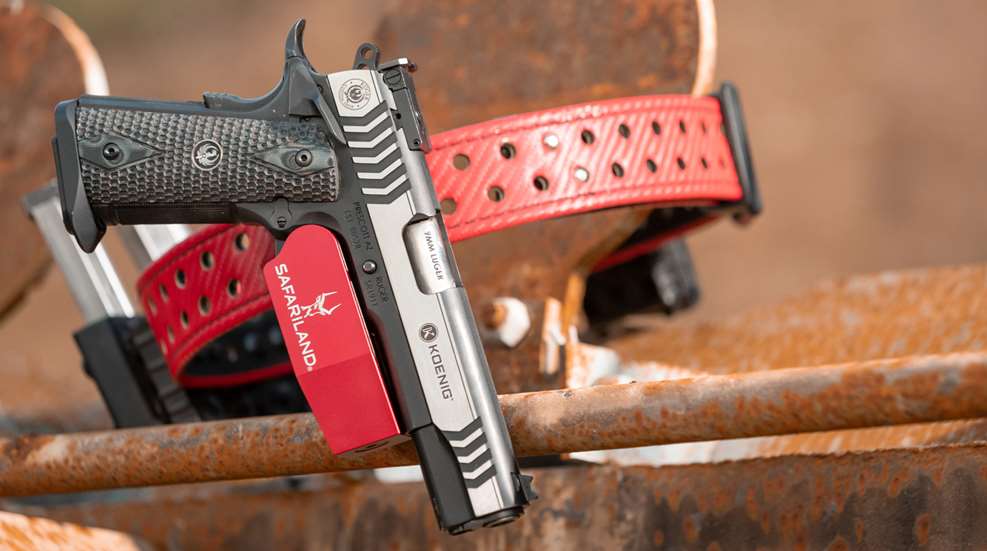 Available for most steel and polymer frame pistols, Safariland's new Model 015 Open Top Competition Holster (MSRP: $223) is ideal for action-pistol shooters in Open, Limited and 3-Gun divisions.
The Model 015 incorporates an instinctive rotating lock for secure retention without the use of a nose piece, and the new design significantly reduces the chance of unintended release while drawing. By rotating the lever towards the rear of the firearm, the trigger block is unlocked for a fast, efficient draw.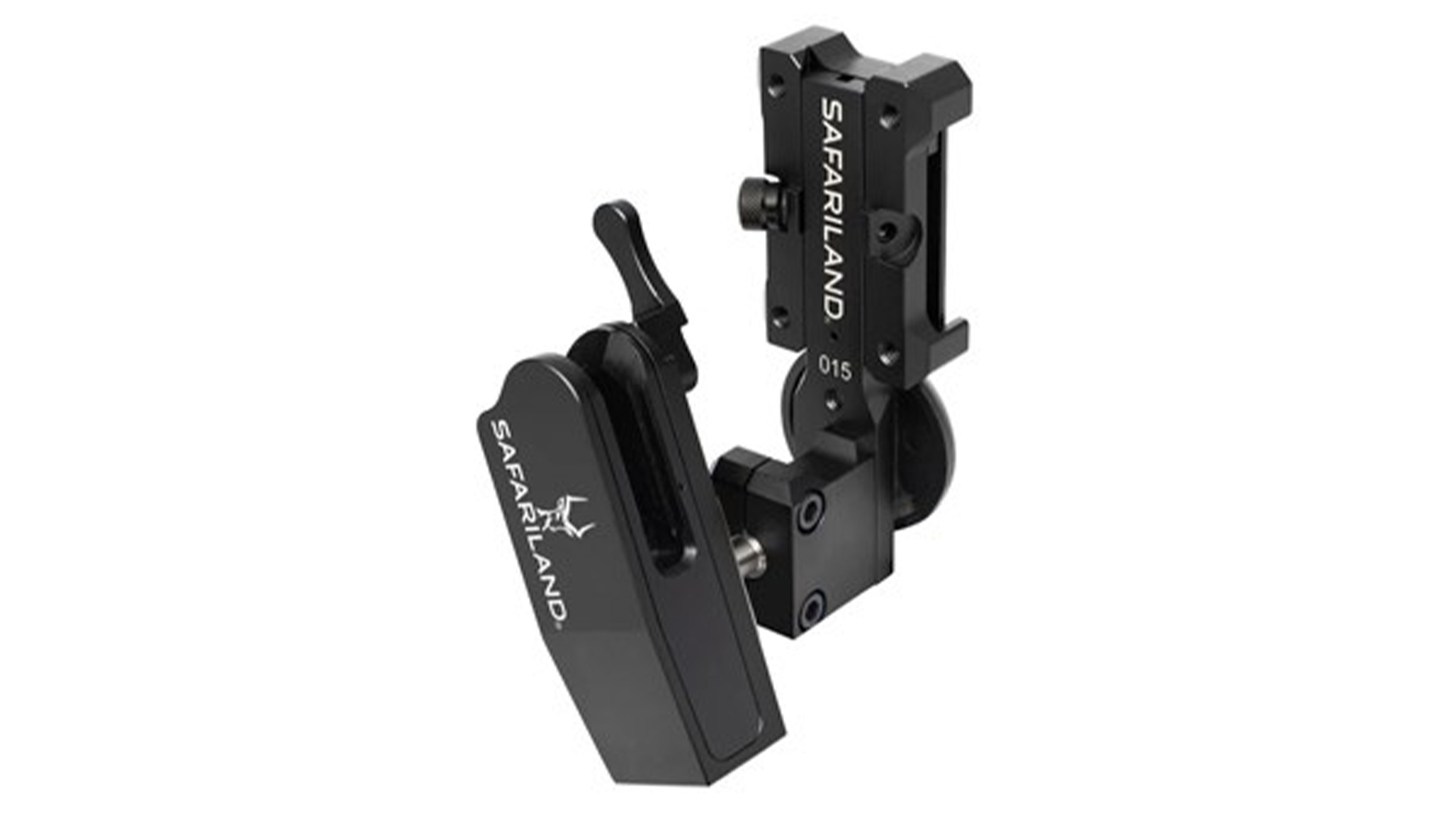 Perfect for Open and Limited divisions where a minimal design is desirable, the ball joint system allows freedom of movement and easily accommodates thumb rests, red-dot sights and additional modifications to limit interference. For 3-Gun competitors or others looking for additional stability when moving around objects, Safariland offers a supplemental muzzle adaptor (MSRP: $100) for additional support and protection that is fully adjustable for barrels from 4 inches to 7.5 inches. (You can also purchase the Model 015 with the muzzle adaptor attached for $323.)
In addition, the Model 015 holster features a special safety detent for retention, even when the screw is removed, and a stainless-steel spring allows for worry-free disassembly. Further, the holster and belt loop can be separated for ease of travel while maintaining the user's set position. The holster is designed to be used with 1.5-inch and 1.75-inch width competition belts with the use of a pre-installed belt shim. The belt loop works for a variety of belts and tightens to ensure no movement between the belt and belt loop. Additionally, the adjustable cant and round thigh-pad offer added comfort.
The Safariland Model 015 Open Top Competition Holster is comes in black, red or blue colors and is available for most 2011 steel- and polymer-frame pistols. Learn more at safariland.com.
---
Read more:
New: Safariland Impulse Range Kit