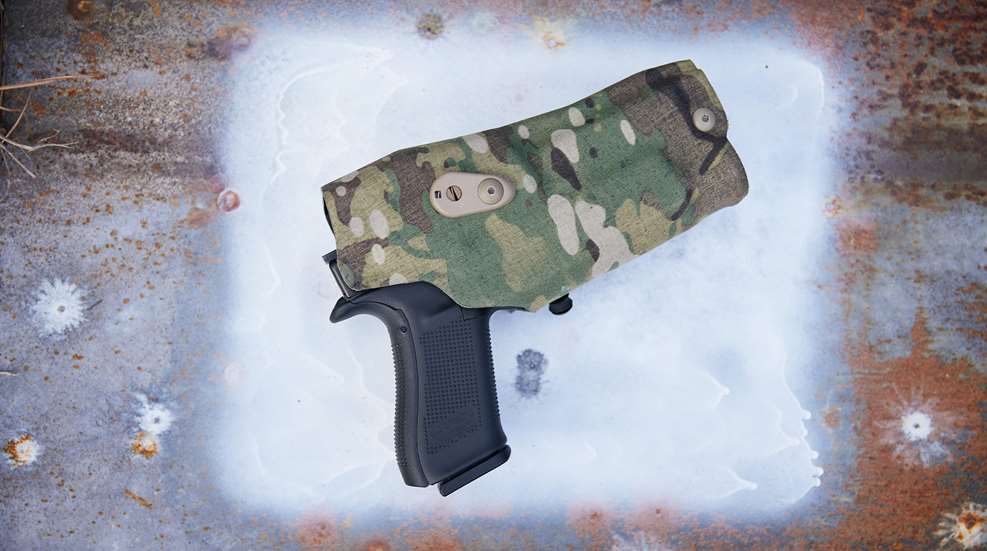 Safariland's new Red Dot Sights Open holster line has an open pocket that protects the optic and does not use a flip-up dust cover. Similar to its predecessor, the DO series, the new RDSO holster has an open top, yet still provides protection to the user's optic.
The new RDSO sports an updated optics cavity that allows for the use of a wide range of optic designs. The 6390RDSO and 6354RDSO holsters feature the Automatic Locking System (ALS) to firmly secure the firearm. The optional QLS 19 Locking Fork allows these holsters to be used on various mounting platforms with the addition of a QLS 22 Receiver Plate installed.
In addition to the SafariLaminate thermal-molded construction, the holster is suede-lined to protect the handgun's finish, along with a standard 3-hole pattern for use with all Safariland mounting systems. Available fits include Glock, Sig Sauer and Shadow Systems models, with more fits coming soon for Staccato, Smith & Wesson and Heckler & Koch, among others.
"Safariland customers asked, and we answered with the new RDSO 6000 series holsters," Eric Gasvoda, general manager of duty gear for Safariland. "Red-dot sights are integral to modern firearm design and usage. Safariland's 6000 series holsters continue to evolve to find innovative ways to provide active retention while protecting the firearm and its accessories."
Learn more at safariland.com.