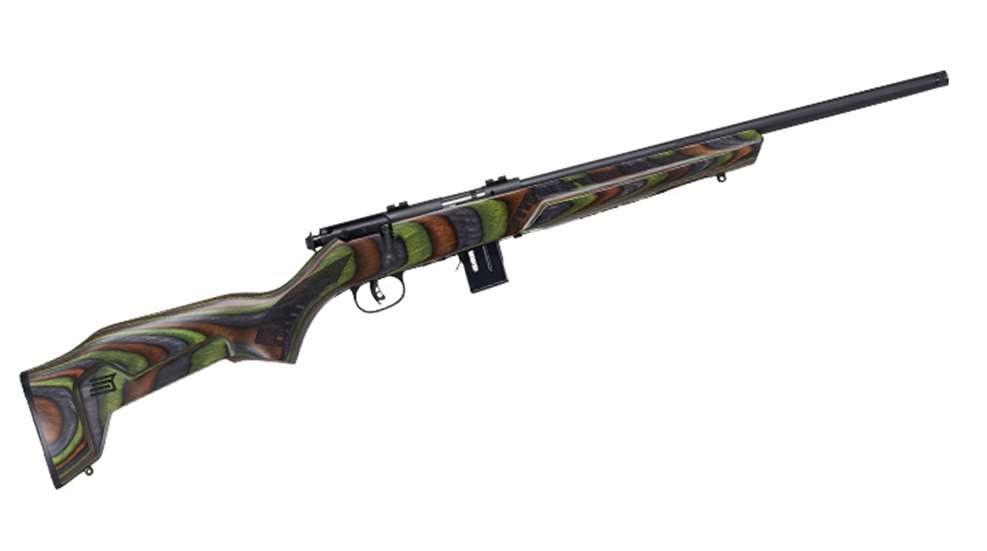 Savage has introduced the Minimalist stock design for the Mark II, 93 and 93R17 series of rimfire rifles. A laminate stock for lightweight strength is mated to a button-rifled barrel and user-adjustable AccuTrigger for a distinctly different rimfire experience. The bolt-action Minimalist rifles are offered in .22 LR, .22 WMR and .17 HMR, with all three priced at $359.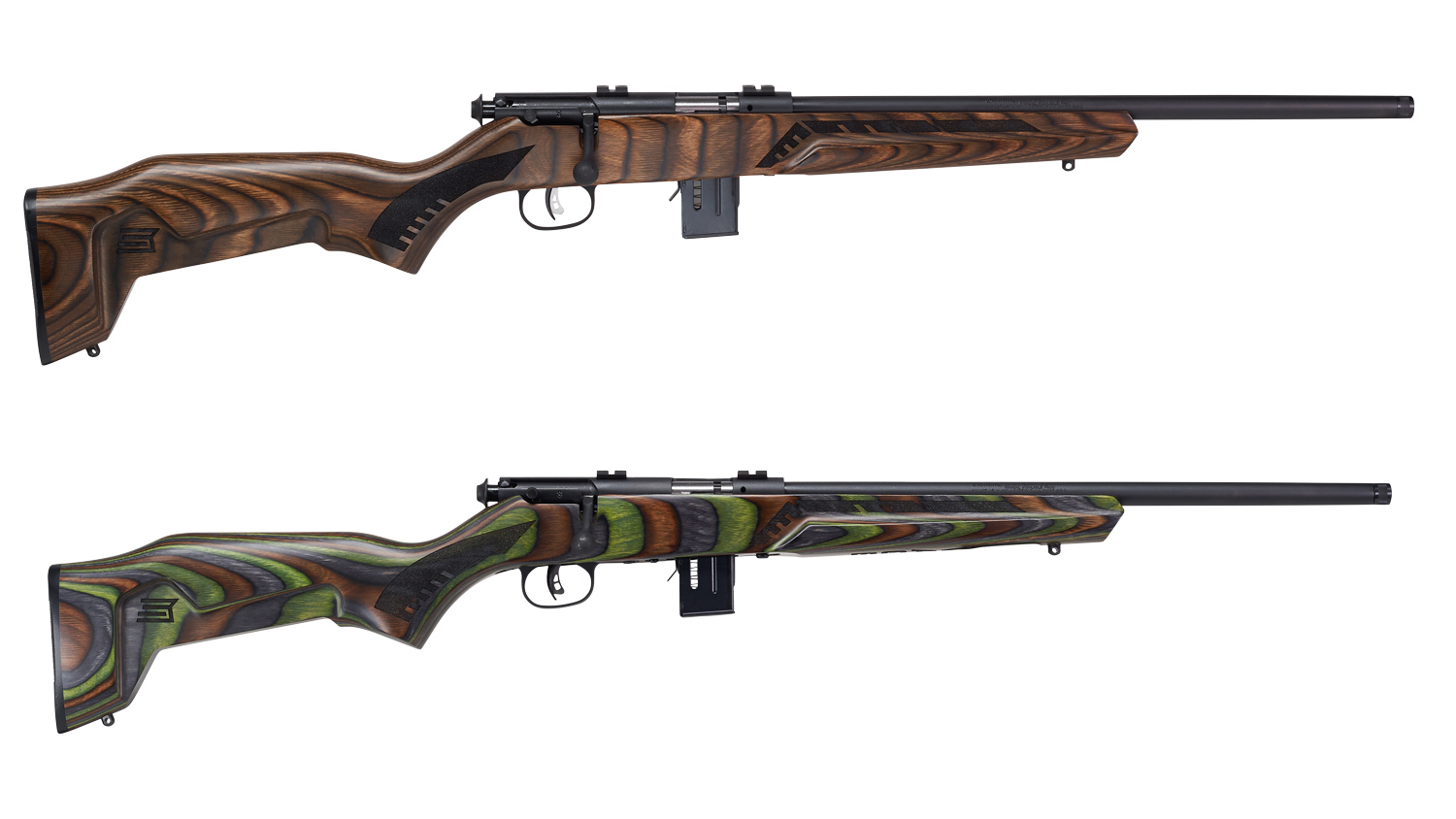 Common to all three models are a carbon-steel action, 18-inch matte black sporter contour barrel with ½-28 inch threading and cap, along with the AccuTrigger, which is adjustable from 2.5 to 6 pounds. Above the carbon steel action, a Weaver-style base is pre-installed for adding a scope or a red-dot optic. The laminate stock is available in brown or green color schemes. Also included in the box is a detachable 10-round magazine.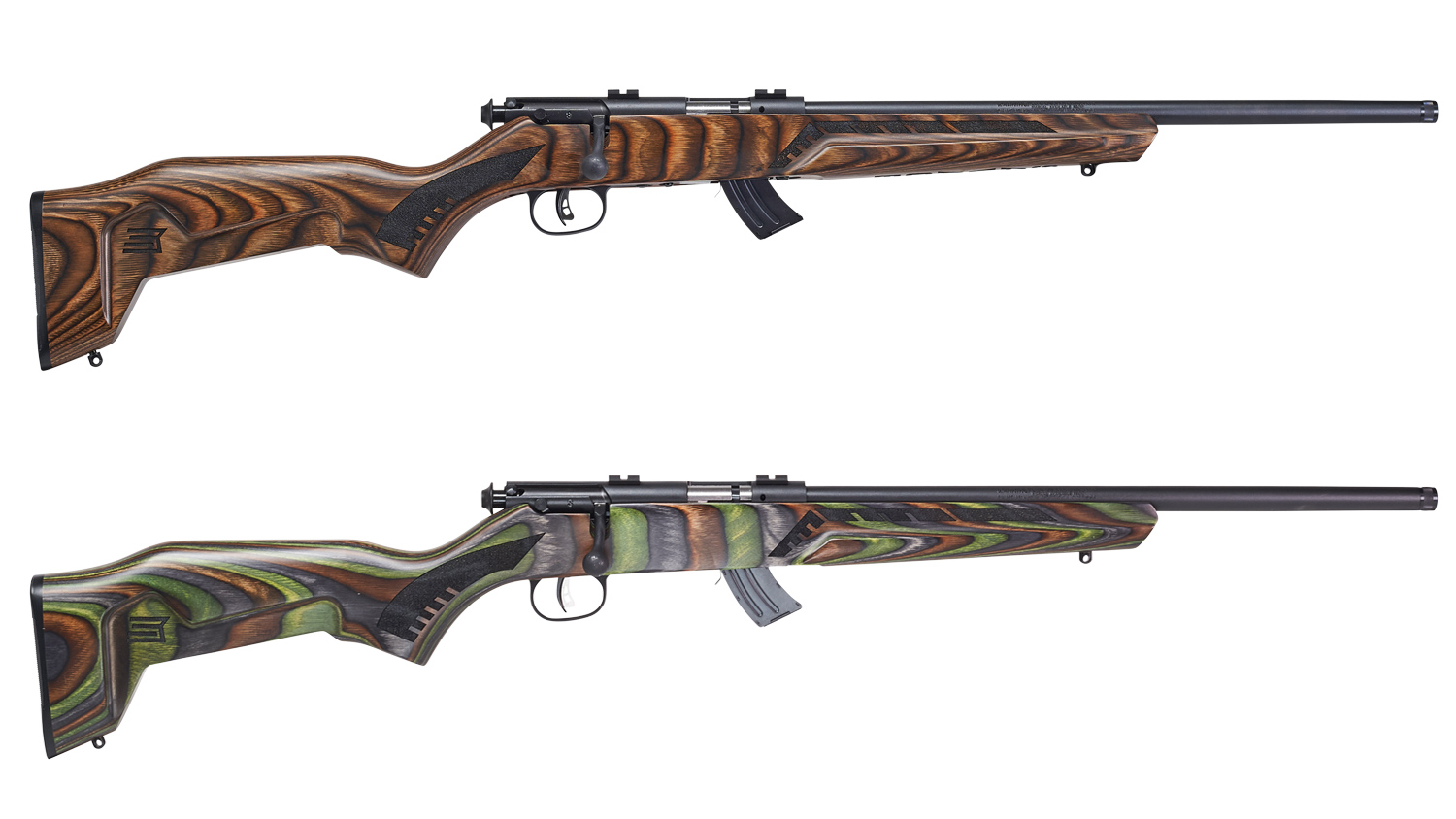 Living up to the name, these Minimalist rifles are lightweight, thanks to the laminated stocks, which are the ideal size for older youth as well as adult shooters. The heaviest rifle option in the Minimalist line weighs a scant 5.68 pounds. Although we have not seen a Minimalist up close yet, these new options for rimfire shooters should prove to be ideal for plinking or hunting small game. Given Savage's reputation as a top-tier arms manufacturer, we can expect these new guns to be more than adequate for precision rimfire competition as well.
Learn more at savagearms.com.
---
See more:
Savage Arms Renegauge Shotgun