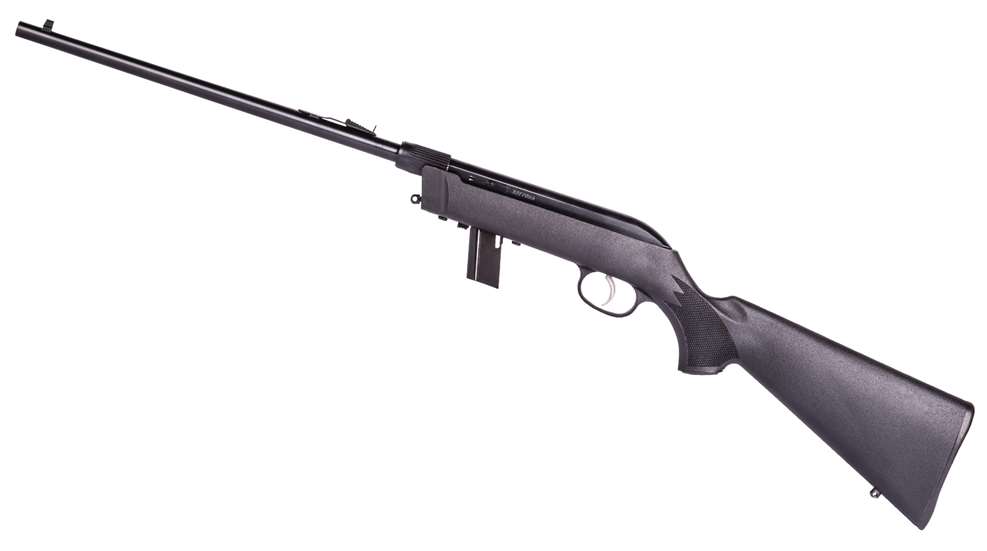 Shooters looking for a semi-automatic takedown-style rimfire rifle have a new option from Savage that boasts an attractive price tag. The new Model 64 Takedown from Savage combines the venerable Model 64 semi-automatic platform with a takedown design, all for under $250.
This new rimfire rifle is quick to breakdown. Disassembly of the Model 64 Takedown is accomplished via an easy-to-use barrel nut.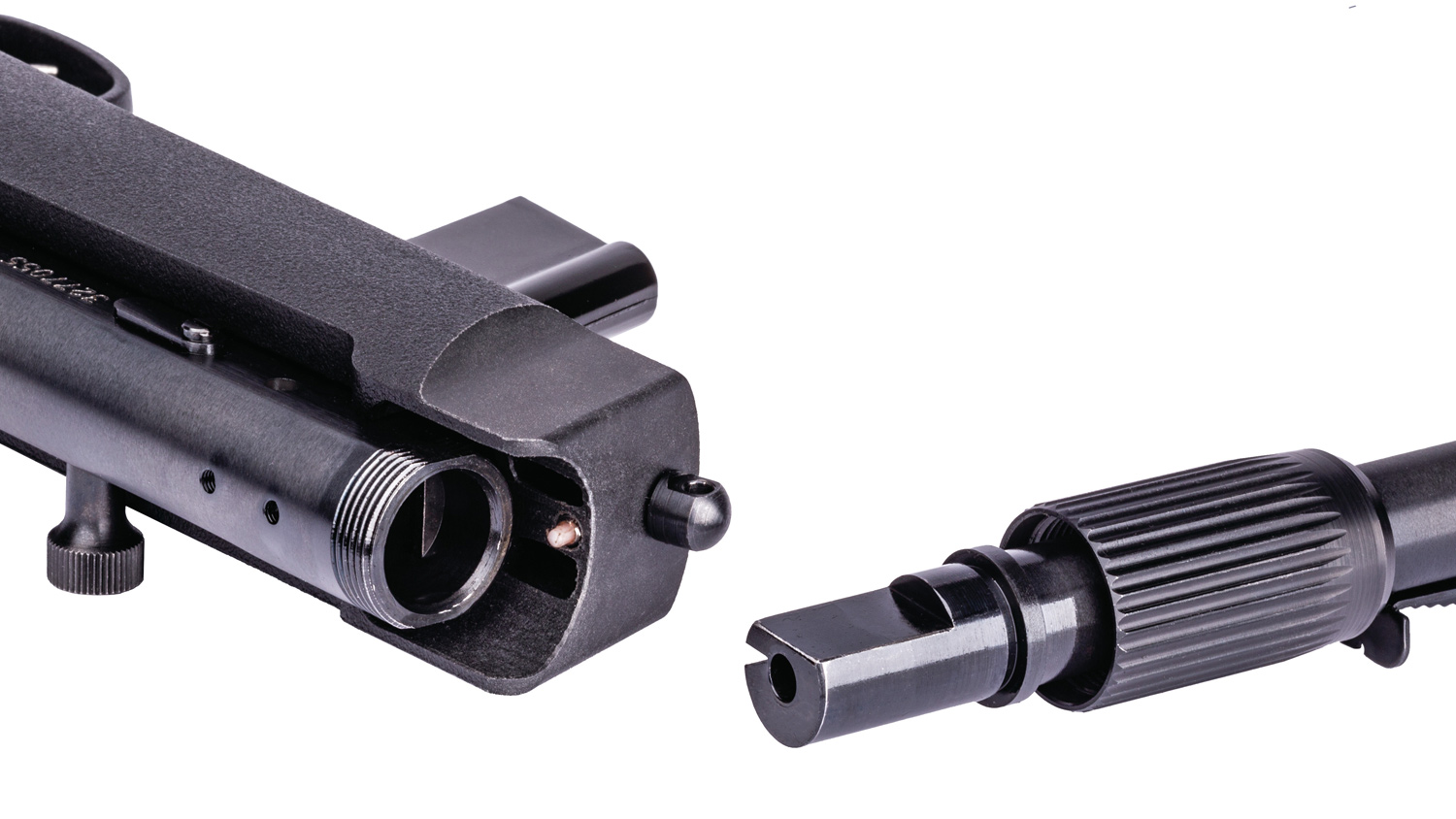 The Takedown sports a compact 16.5-inch barrel in matte black carbon steel with a 1:16-inch twist. The straight-blowback action is fed by a detachable 10-round box magazine. Trigger pull weight is 3.75-4.25 pounds from the factory.
Front and rear sights are included, but the receiver is also drilled and tapped to accept scope mounts.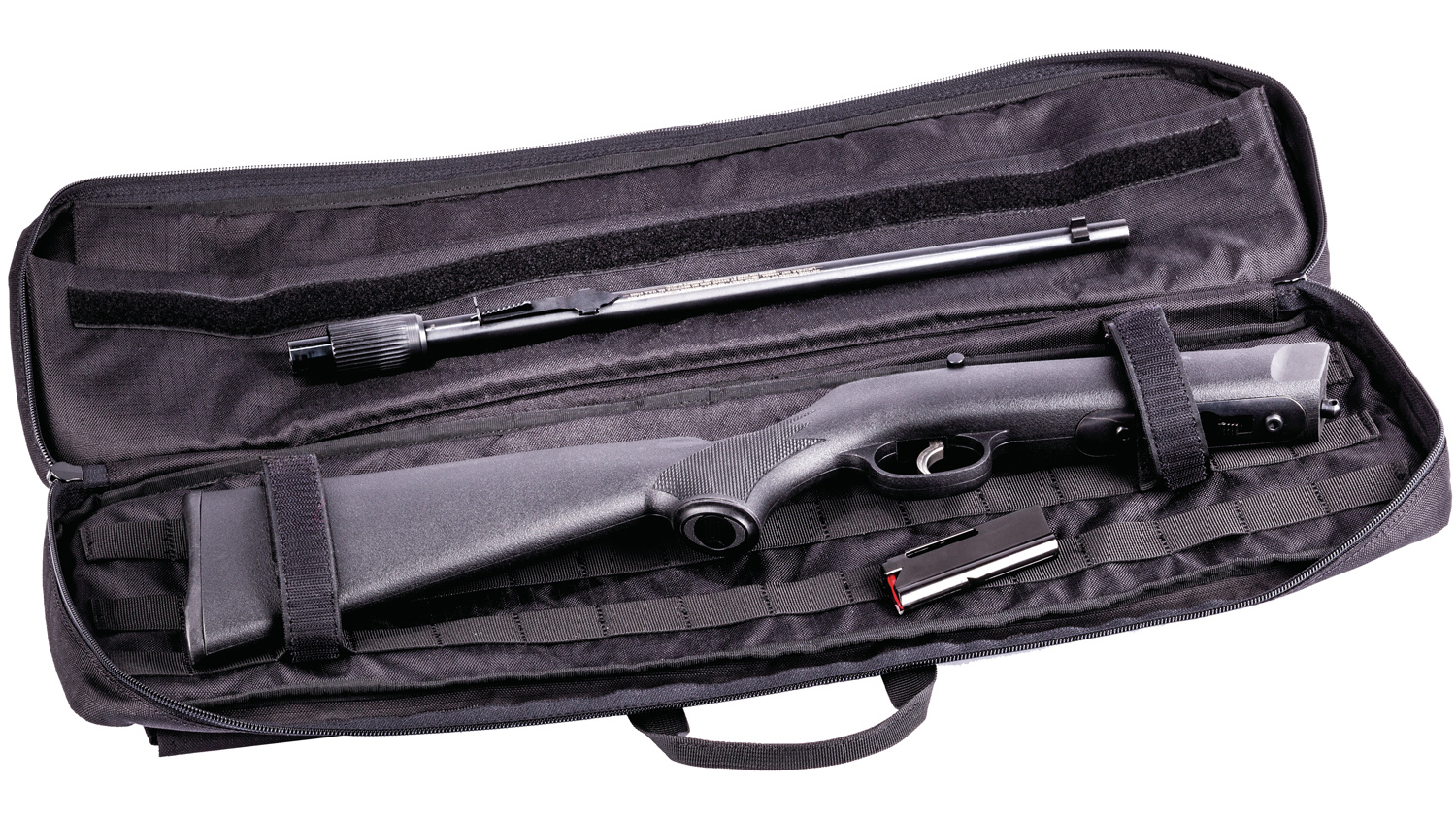 The stock is a black synthetic one. Overall length of the Model 64 Takdedown is 36.25 inches, and the weight comes in at 4.5 pounds.
The Model 64 Takedown is manufactured by Savage Arms Canada. There are right- and left-handed versions, both starting at $249. Also included is an Uncle Mike's Bug-Out bag.
Learn more at
www.SavageArms.com
.