Smith & Wesson has expanded its M&P M2.0 handgun series lineup with a new 10 mm option. The new standard 10 mm comes equipped with an optics-ready slide and the C.O.R.E. system for mounting optics.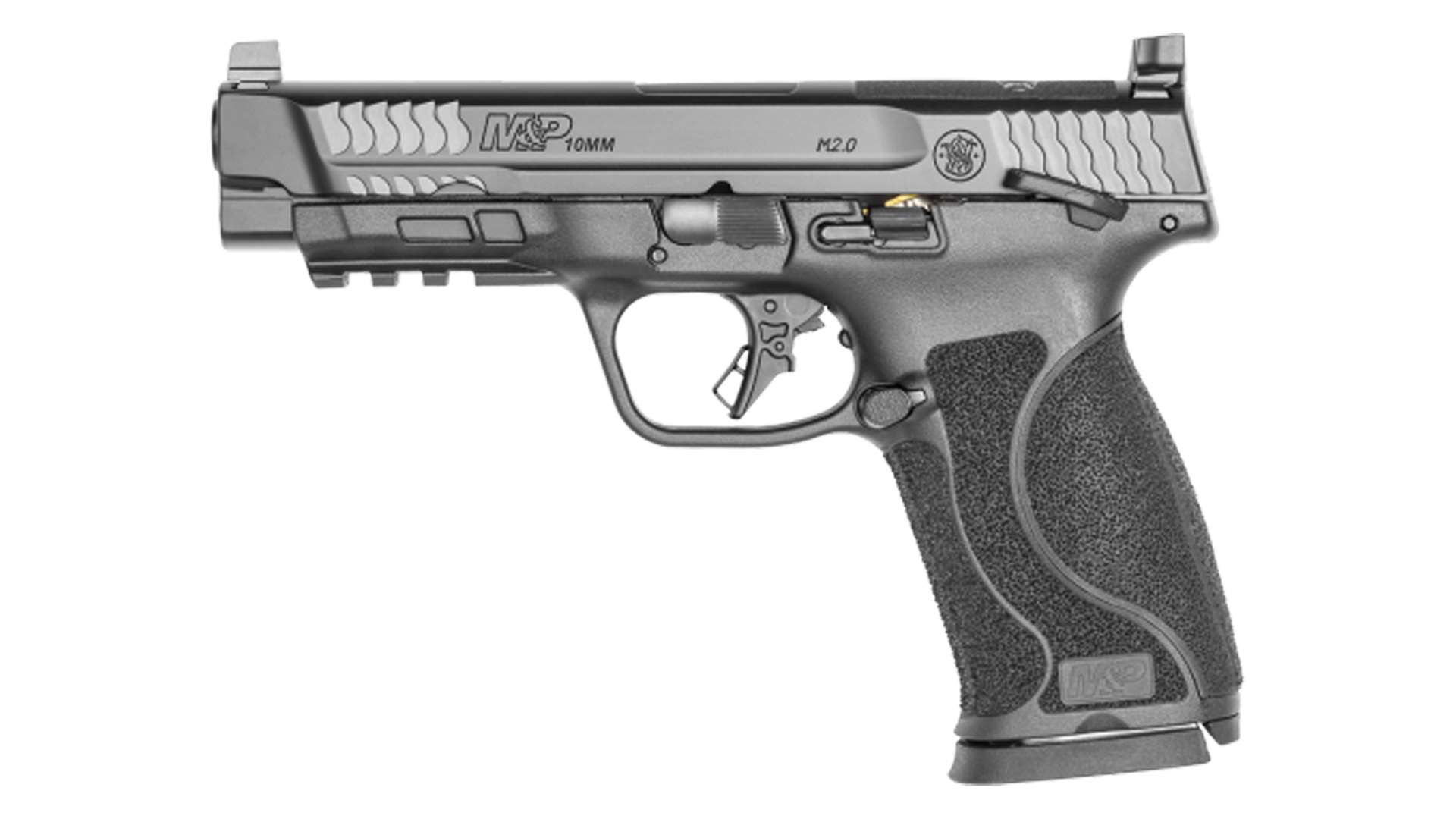 Boasting an impressive 15+1 capacity, the new pistol ships with two magazines and also includes Smith & Wesson's new M2.0 flat face trigger design, which the company says "is designed to optimize trigger finger placement to allow for more consistent and accurate shooting."
Feature-rich, the new 10 mm pistol is available with or without an ambidextrous manual thumb safety. Smith & Wesson will also offer a shorter 4-inch configuration to allow for quicker clearance of a holster, or a 4.6-inch one with a longer sight radius to optimize the accuracy of the barrel's 1:10-inch twist rate. In addition, the M&P 10 mm M2.0 comes with the familiar 18-degree grip angle, four interchangeable palmswell grip inserts and enhanced grip texture.
About the new M&P 10 mm M2.0, John Myles, Smith & Wesson's senior new product manager, said:
"Having not made a 10 mm semi-automatic hand gun since the 1990s, it's a pleasure to re-enter that space with the M&P 10 mm M2.0 pistol. The 10 mm caliber has its own following, and our customers have been asking us to bring one back. We are excited to launch this product using the M&P45 M2.0 as a building block to support existing aftermarket accessories that are readily available, as well as adding new enhanced features like the optics ready slide and the new M2.0 flat face trigger."
The MSRP on the M&P 10 mm M2.0 pistol series ranges from $654 to $665, depending on the model and options. Learn more at smith-wesson.com.
---
Read more: 
4 Great Rimfire Training Pistols