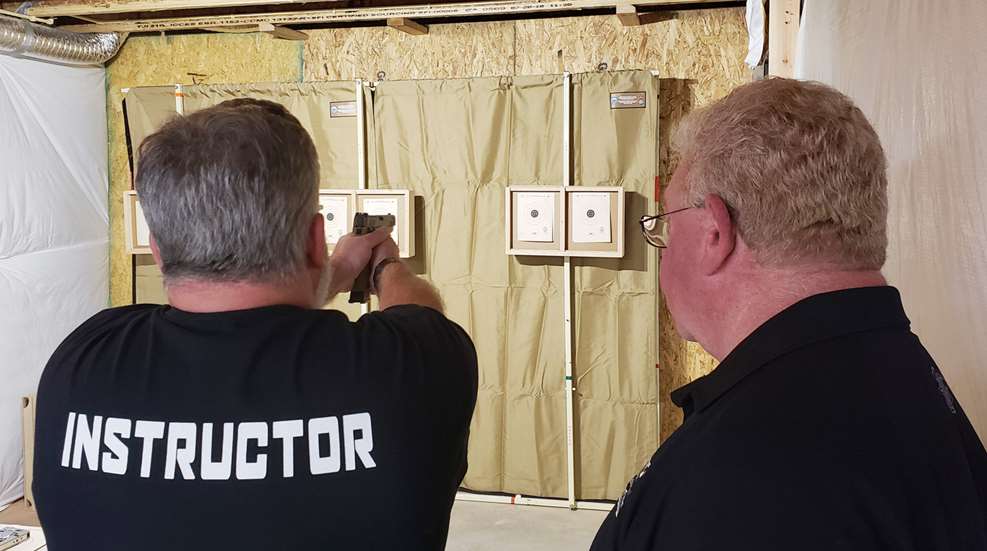 Have you ever caught yourself reminiscing about a team you were on as a kid and find yourself saying, "If only my coach had (fill in the blank) we would have beat that other team? Well, if you would like to get into coaching and help aspiring athletes in the shooting sports, the answer is the NRA Coach Education Program.
Led by NRA National Coach Trainer Samantha Olsen, the program is designed to provide coaches with all the tools they need to maximize the potential of shooting athletes. She best describes the bird's-eye view of the courses.
"The NRA Coach Program is a nationally recognized coach training program in rifle, pistol, shotgun and high power rifle and is recognized by the Civilian Marksmanship Program, USA Shooting, Amateur Trapshooting Association, National Skeet Shooting Association and the National Sporting Clays Association. In addition, the NRA Coach Education program supports youth organizations such as the Scholastic Action Shooting Program, Scholastic Clay Target Program, Boy Scouts of America, AIM (ATA's youth program), the American Legion and more. Currently, there are almost 7,000 active NRA Coaches and over 1,000 new ones are trained every year."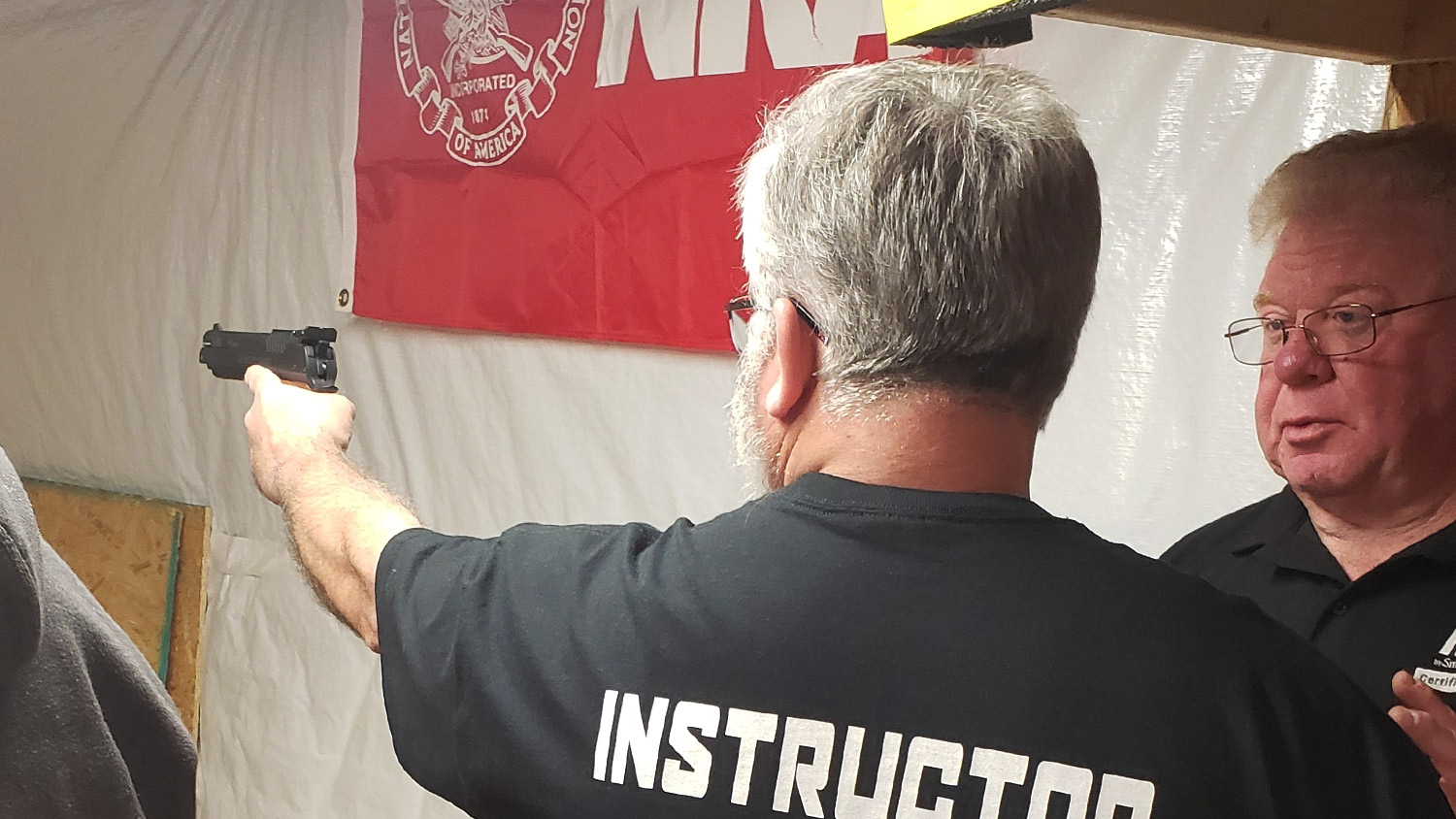 Multi-Level Education
Not only does the coach program address many shooting disciplines, but there are several levels to the program. Level 1 is a two-day course that you attend in person in a traditional instructor-led training. The topics cover safety, risk management, equipment, fundamentals, firing positions, practical range exercise, sports psychology, planning, training, shooting programs, competitions and examination. One of the big things you will gain from attending this two-day course is meeting and networking with other coaches. It's amazing what pieces of wisdom you can pick up on by just talking with someone during one of the breaks. This course is intended for beginner- to intermediate-level shooters.
As a follow up to the first level, Level 2 requires an online course through Human Kinetics entitled "Coaching Principals." Coaching candidates must also take a CPR or First Aid course and complete a coaching activity statement.
Level 3 currently applies to rifle and pistol only. This is a two-day in-person symposium designed to coach advanced athletes in the international disciplines.
Level 4 is achieved by appointment only from the National Coach with USA Shooting. These individuals are assistants to the National Coach and must be at a minimum a Level 2 Coach. The National Coach and NRA National Coach Trainer reserve the right to discontinue Level 4 status at any time.
In addition to the 4 levels, the program offers a great opportunity for junior shooters known as Junior Trainers. Prospective candidates for this program must be between the ages of 15 and 17. They will need a recommendation from the National Coach Development Staff (NCDS) and provide two letters of recommendation. One letter needs to come from a parent and another from their coach.
Remember that during a basic course of instruction, the student is being taught the basics of the mechanics of the firearm, firearm safety, position and the shot process. As a coach, you are making sure the physical aspects such as shooting position are mastered correctly. Then you move on to fine-tuning things like a person's grip or their mental approach to the sport in order to maximize the final outcome or score.
Successfully Guiding Athletes
At a recent NRA Pistol Coach School, students were using SIG Sauer air pistols for the practical exercises on the firing line. Three different SIG models were used—the P320-M17 pellet air pistol, the 1911 We the People CO2 BB gun and the Precision Super Target air pistol. One of the key advantages of using air pistols for coaching purposes is they are both affordable and portable. The models mentioned above range in price from $119 to $399.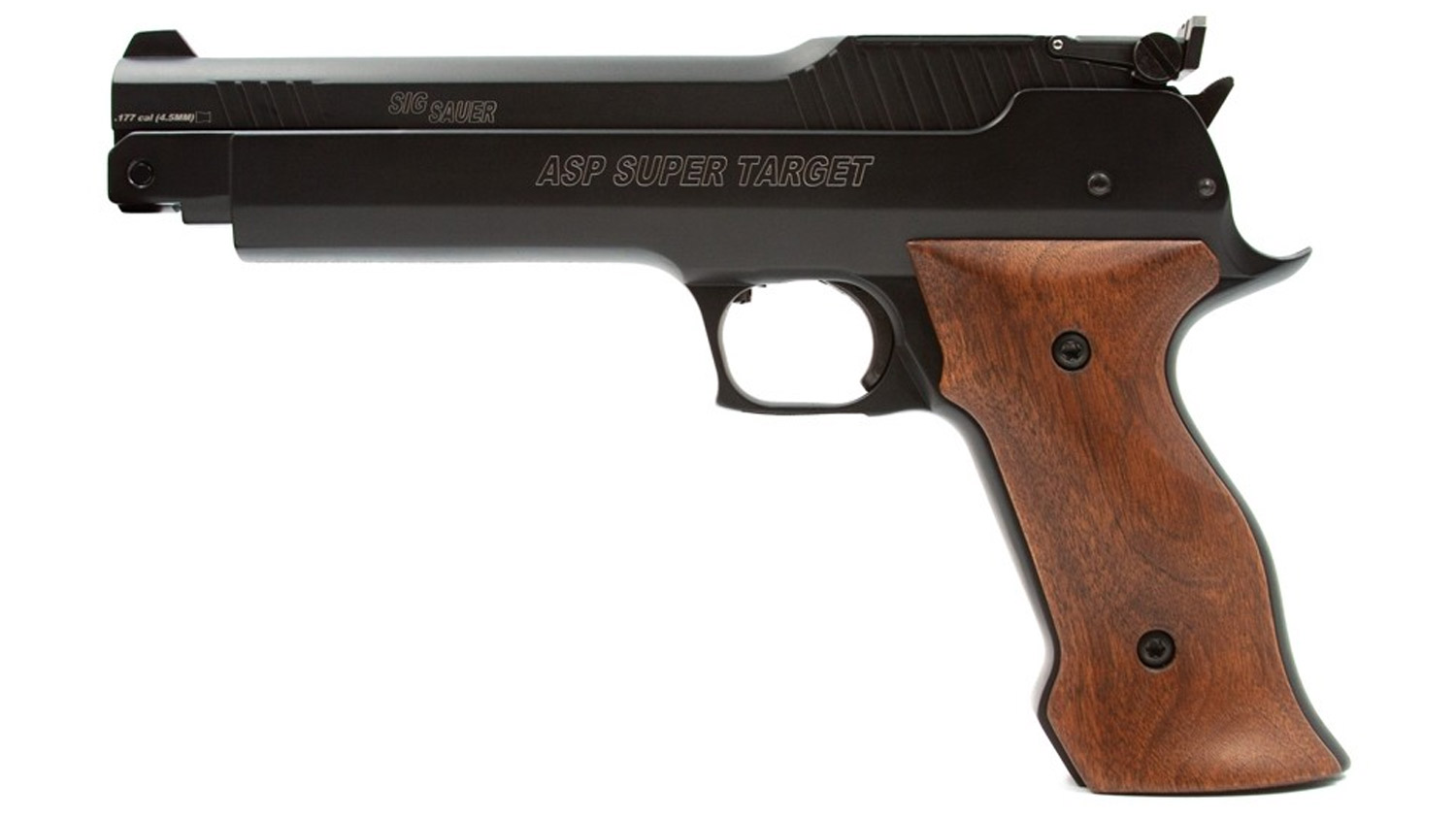 One student at the school, Doug M. from Maryland said, "The best thing he learned in the course were the instruction and tips from the live-firing exercises."
Another student, Greg L. from Kentucky said, "The two-day course opened my eyes to shooting sports I had not been previously exposed to. I also look forward to opportunities and working with youth."
In an interview with Dave Prater, coach of the successful Scholastic Action Shooting Program based in Winchester, VA, he shared what makes coaching such an invaluable asset to any team.
"Developing a young person's mental maturity through an increase in self-awareness was one of the major factors contributing to my success as a coach," said Prater.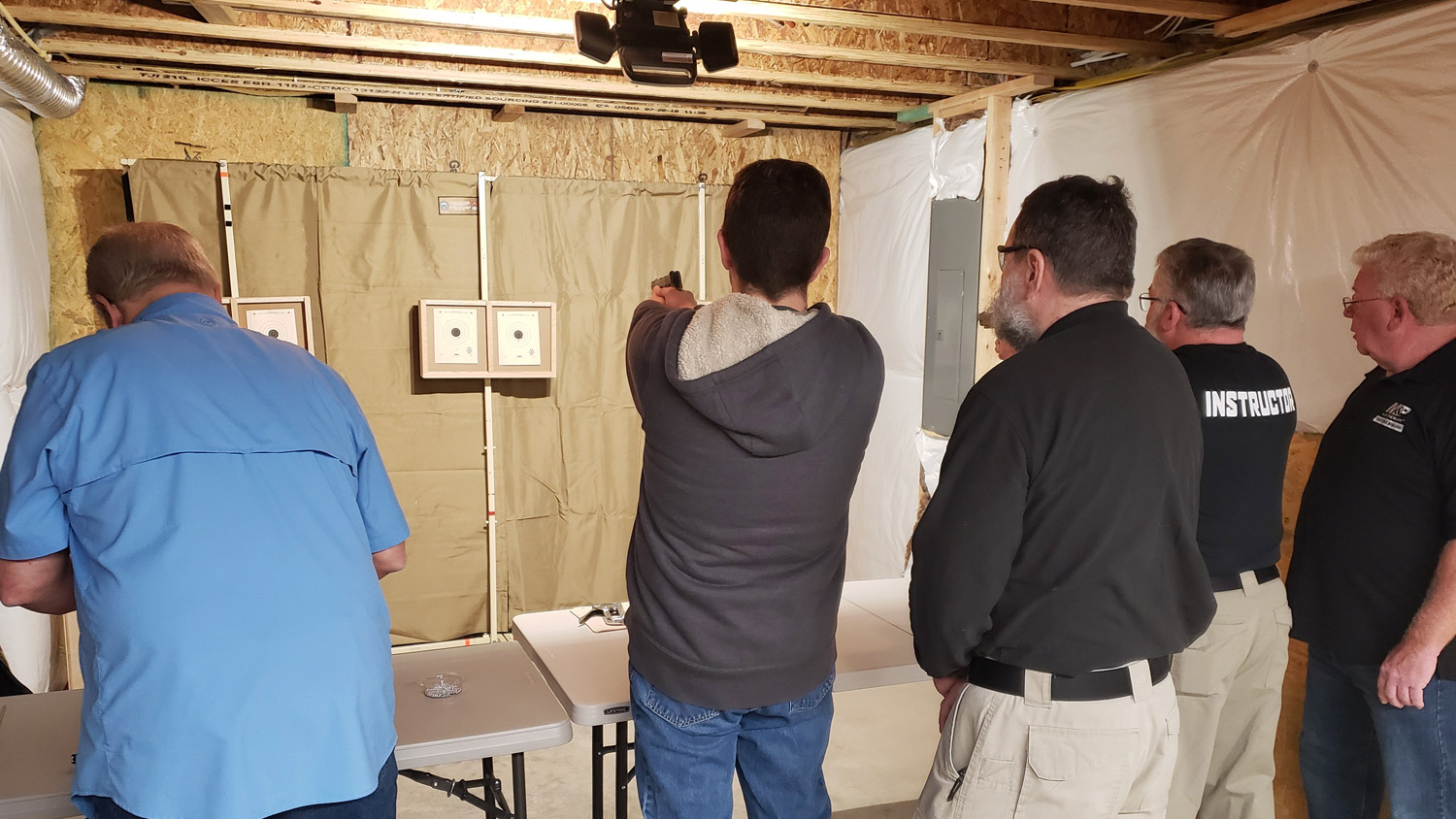 Prater has been coaching since the 1970s and has identified several elements leading to his success guiding athletes.
"I get the parents and volunteers involved, I ask that the athletes keep a diary or journal and I assign a physical exercise program. I also engage the athletes for suggestions."
He added that one of the most valuable aspects of the NRA Coach Program is the sharing of information with other coaches. Prater places high value on the exposure to ideas that he would not have otherwise encountered. And in just three years, Prater has seen two of his shooters go on to advanced training events at the Olympic Training Center in Colorado Springs, CO.
Becoming an NRA Certified Coach will provide you with the education, training and credentials you will need to coach a team of any age. There are many components that go into the coaching process and a great place to start is with the NRA Coach Education Program. Learn more at coach.nra.org or email [email protected].
Kathy (Kelly) Quandahl was a nationally ranked junior shooter, a three-time All-American for West Virginia University, a member of the U.S. Army Marksmanship Unit Rifle Team and also collected over 25 National Records during her distinguished shooting career. Her shooting experience started with a Crosman air pistol. She used air-gun training as a tool for cross training when she was developing as a junior shooter.
---
See more: