The 2019 ISSF World Cup in Munich, Germany, featured Greek shooter Anna Korakaki securing the gold medal in Women's 10m air pistol in dramatic fashion, after dropping down the leaderboard into third place. During the final, Korakaki ended up with a score of 10.5 to finish with 241.1 points—which was only a fraction of a point ahead of the runner-up, Chinese shooter Wei Qian. Watch the video above, showing the final duel between Anna Korakaki and Wei Qian.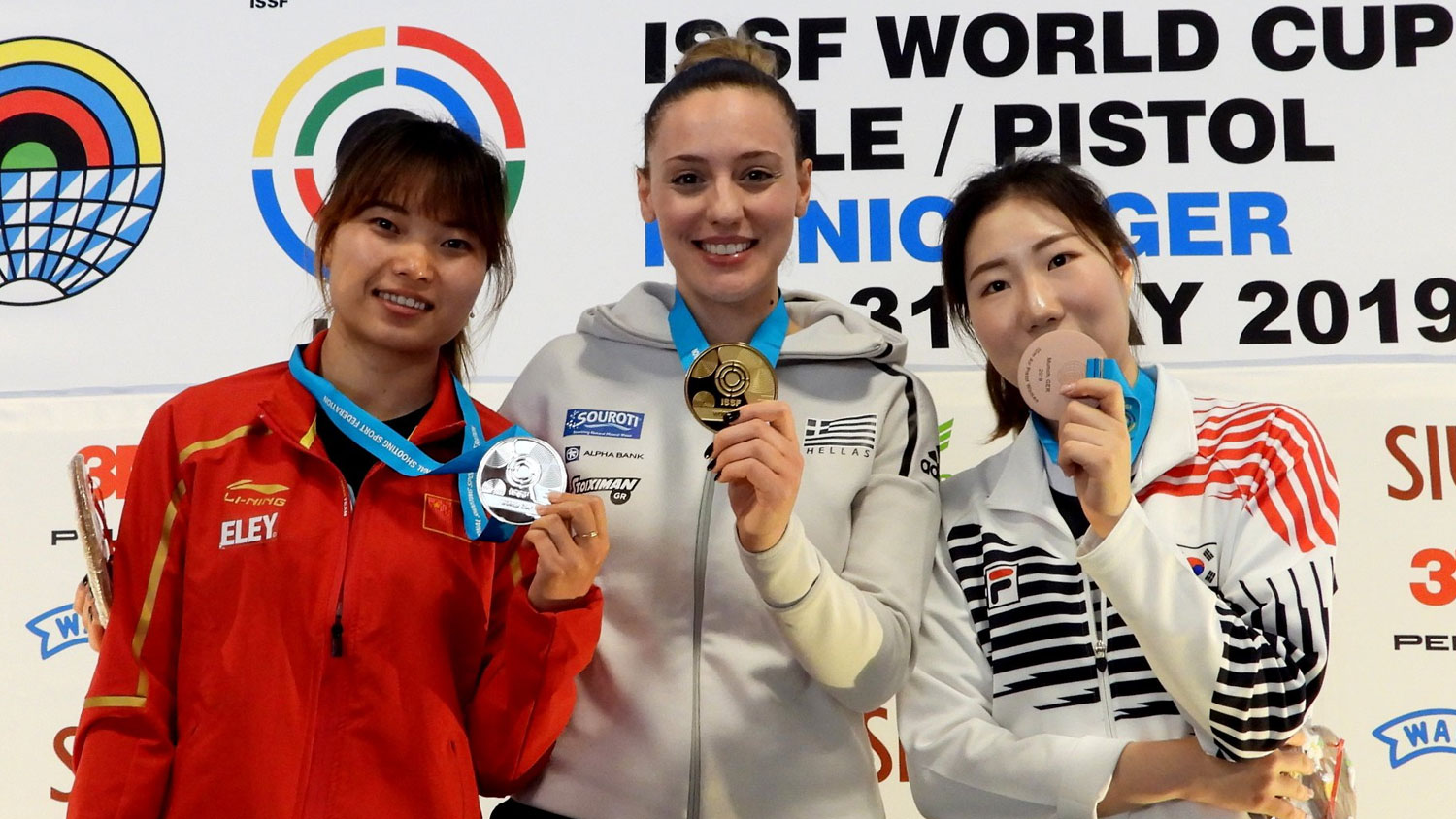 Wei Qian not only won the silver medal with her final score of 239.6, but also a quota slot for China at the upcoming 2020 Olympic Games in Tokyo.

As for the gold-medal winning Korakaki, after this victory, she is now firmly in place as the number one 10m air pistol shooter in the world. For ammo, she uses Eley tenex.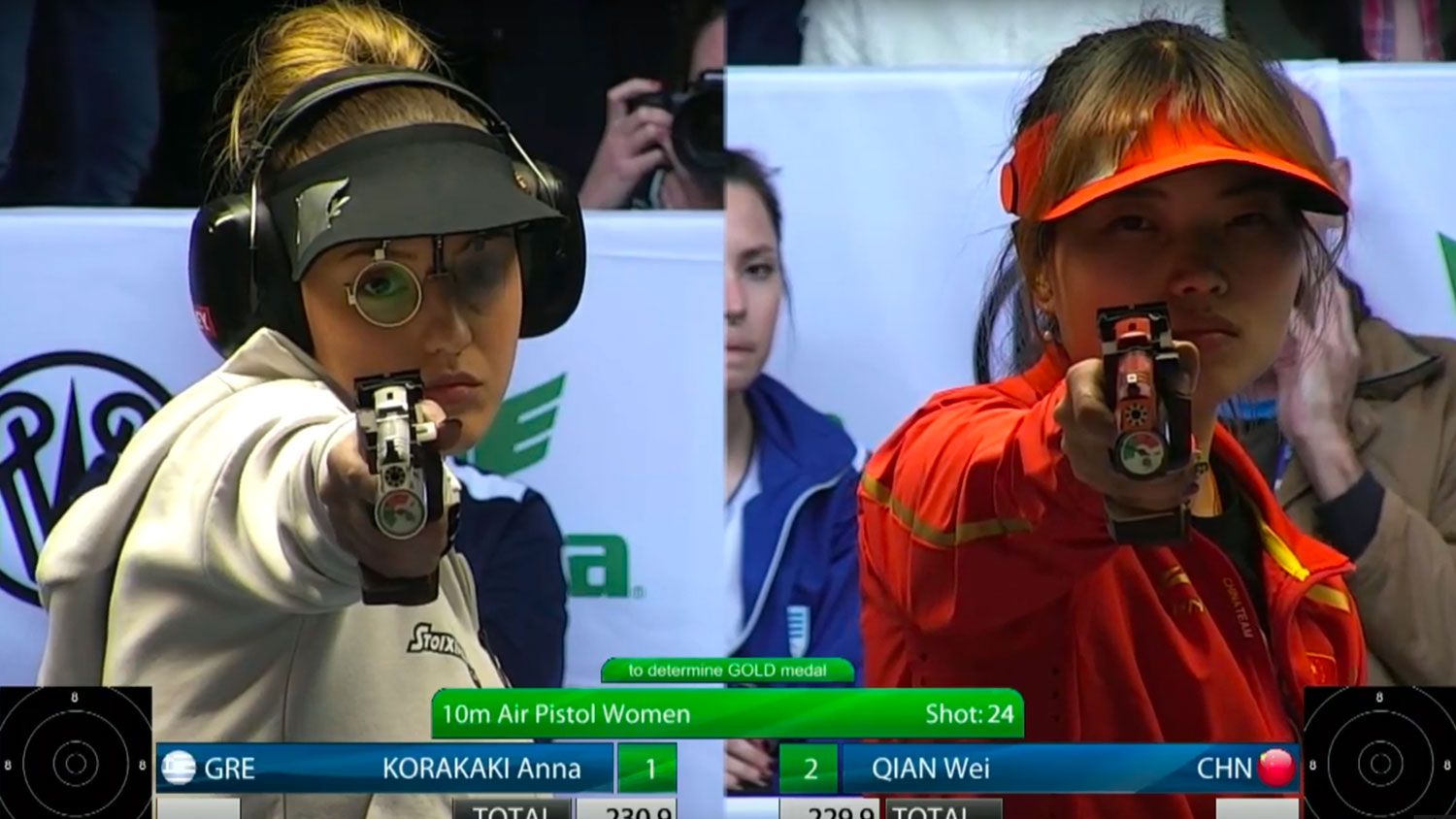 Minjung Kim of Korea won the bronze medal with 220.8. Manu Bhaker of India finished in in fourth place and took the second Olympic quota for her country with her score of 201.0. Olena Kostevych of Ukraine, who equaled the qualification World Record, finished with a score of 178.6, which was good for fifth place. Julieta Mautone Jimenez from Uruguay, who set a Junior World Record in qualification, finished in seventh place with a score of 135.6. Rounding out the eight finalists was Russian shooter Svetlana Medvedeva, finishing with a score of 111.9.

There were 919 athletes from 98 nations competing in Munich at the 2019 ISSF World Cup, which was conducted May 24-31.

Photos courtesy of ISSF
Video by Cyta UK