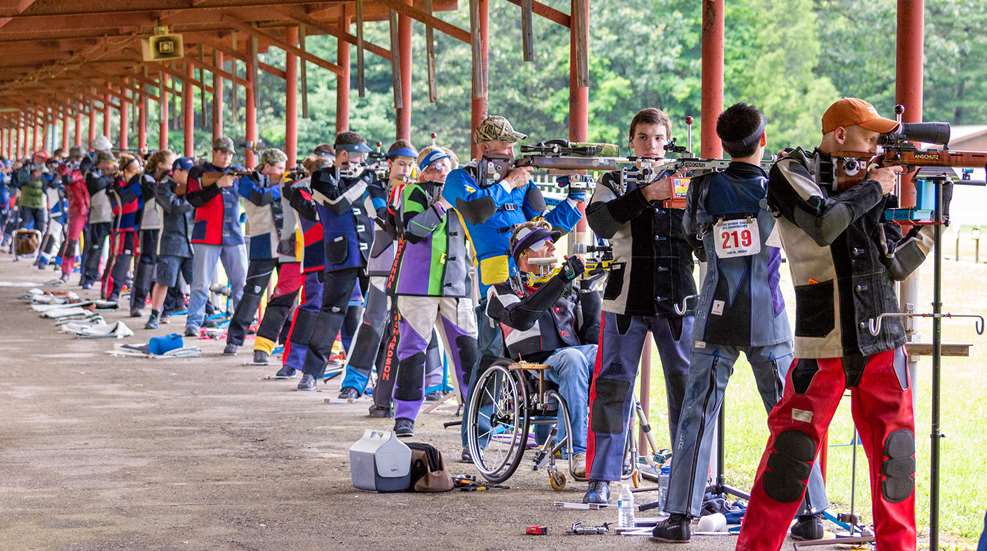 Over the past four months, nearly every major sporting event in the U.S. has been canceled, postponed or had a location change due to measures intended to hinder the spread of Covid-19. Indeed, the coronavirus pandemic even forced the cancellation of the historic National Matches, as well as NRA sanctioned shooting tournaments across the country.
For a moment, it seemed as if there would be no formal competitive shooting matches at all in the foreseeable future. However, on Thursday, May 28 the NRA, encouraged by many state and municipal governments declaring their respective jurisdictions "open for business," lifted the suspension of all sanctioned matches, beginning this month. See the full statement below.
The NRA is pleased to announce that beginning June 15, 2020, the NRA Competitive Shooting Division will begin accepting tournament registrations for sanctioned matches taking place on or after July 1, 2020. Clubs and match directors are urged to comply with federal, state and local guidelines regarding the Covid-19 pandemic. The NRA will continue to monitor the Covid-19 situation and/or make additional statements as needed. Please contact the NRA Competitive Shooting Division at [email protected], visit the website at competitions.nra.org or follow on Facebook at facebook.com/nracompetitiveshooting.
"The Covid-19 pandemic has had an unfortunate impact on competitive shooting," said NRA Director of Competitive Shooting Cole McCulloch. "The NRA is delighted to begin the process of sanctioning matches on July 1, 2020."
McCulloch also highlighted one important fact: This isn't a complete return to normal match operations. However, the NRA's resumption of sanctioning local matches is an effort to get shooters back on the firing line with respect to local restrictions, which seem to evolve daily.
"One of the missions of the NRA is to promote competitive shooting, and although the 2020 NRA Nationals at Camp Atterbury have been canceled, shooters will be able to compete this summer at local matches across the country," added McCulloch.
As to be expected, competitive shooters welcomed the news wholeheartedly. When the announcement first hit social media, the reaction was generally positive. One elated shooter shared the news from the NRA Competitive Shooting Facebook page with the caption, "Things are picking up."
Another shooter, Ted Carter, a member of the NRA Board of Directors, applauded the decision and said, "Clubs and Match Directors have always been, and will continue to be, the best decision makers for their tournaments."
While the sanctioning of local matches indicates some return to the normal competition schedule for 2020, large matches like the National Championships at Camp Atterbury (Precision Pistol, Smallbore Rifle and High Power Rifle) and the NRA National Silhouette Championships will remain shuttered until next year. And at local matches that are resuming, there will likely be new range restrictions, especially at indoor ones. Due to social distancing, relays may be smaller since the capacity of the firing line has been effectively reduced. Hand sanitizer and and masks indoors will be a must.
The bottom line—when you step on the firing line at an NRA sanctioned match, or any formal competition for that matter, you are doing much more than simply competing or displaying your support for the Second Amendment. You're participating in a tradition that's well over a century old, a real piece of Americana that has been one of the major functions of the National Rifle Association of America since its founding in 1871—competition and marksmanship. Pandemic or not, participating in a local match, training or even just dry-fire practice at home is an excellent way to spend your time.
Sanctioned matches will only move forward with NRA support following local club compliance with Covid-19 guidelines in their area. Clubs and ranges looking to resume local matches must keep up-to-date on restrictions that may apply to them, as well as follow the NRA Competitive Shooting Facebook page.
All About NRA Sanctioned Matches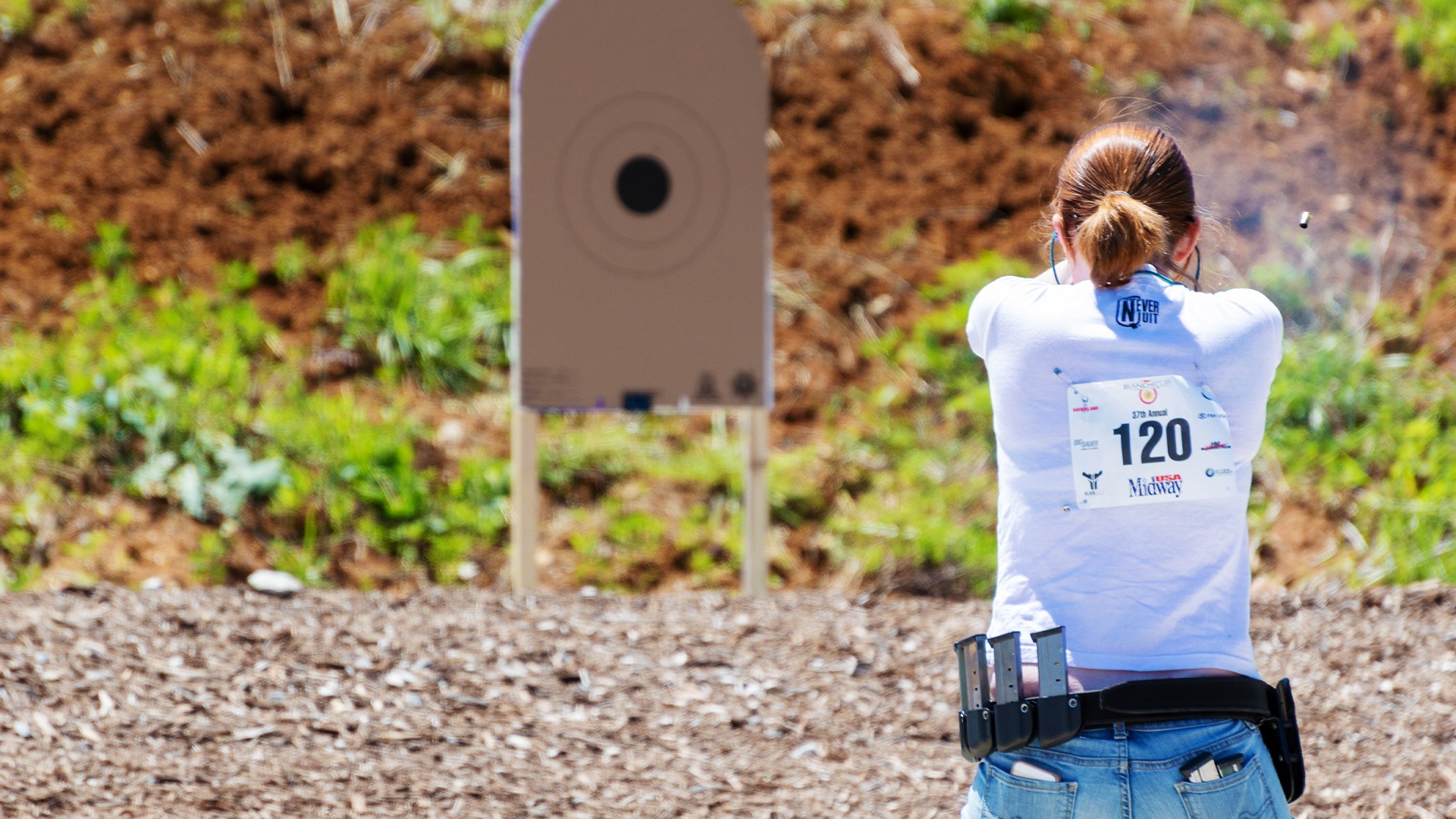 Approved vs. Registered Tournaments
There are only a few differences between Approved and Registered Tournaments. A well-run Approved Tournament will actually be quite similar to a Registered one. The biggest difference is that NRA National Records must be fired in Registered Tournaments. Additionally, when available, an Official NRA Referee is provided for Registered Tournaments at no cost (except in High Power Rifle).
Where do NRA match registration fees go?
These fees are used to offset a portion of the costs of the administration of NRA sanctioned tournaments and maintenance of the NRA competitor classification system. These fees are also used to pay referee expenses in the case of championship tournaments.
Who decides the rules?
If you think the folks working in the NRA Competitive Shooting Division are the ones making the rules—guess again. The rules governing NRA Competitive Shooting are actually developed by the discipline committees, which have their ranks filled by members of the NRA Board of Directors and other shooting notables. There are currently 12 different committees responsible for guiding their respective disciplines. NRA rulebooks for each discipline are updated every year.
---
See more: NRA Cancels 2020 World Shooting Championship, Police Nationals