Many long-range competitors recognize the benefits of annealing brass. A new system by Annealing Made Perfect
(or AMP for short) of New Zealand 
makes laboratory-grade precision annealing available to competition reloaders. This high-tech induction annealing system has 126 program settings, which the company says allows for perfect neck and shoulder annealing with any cartridge from .17 Hornet to .460 Weatherby. A selection of case-specific pilots ensures that different cartridges are exactly positioned in the annealer for repeatability.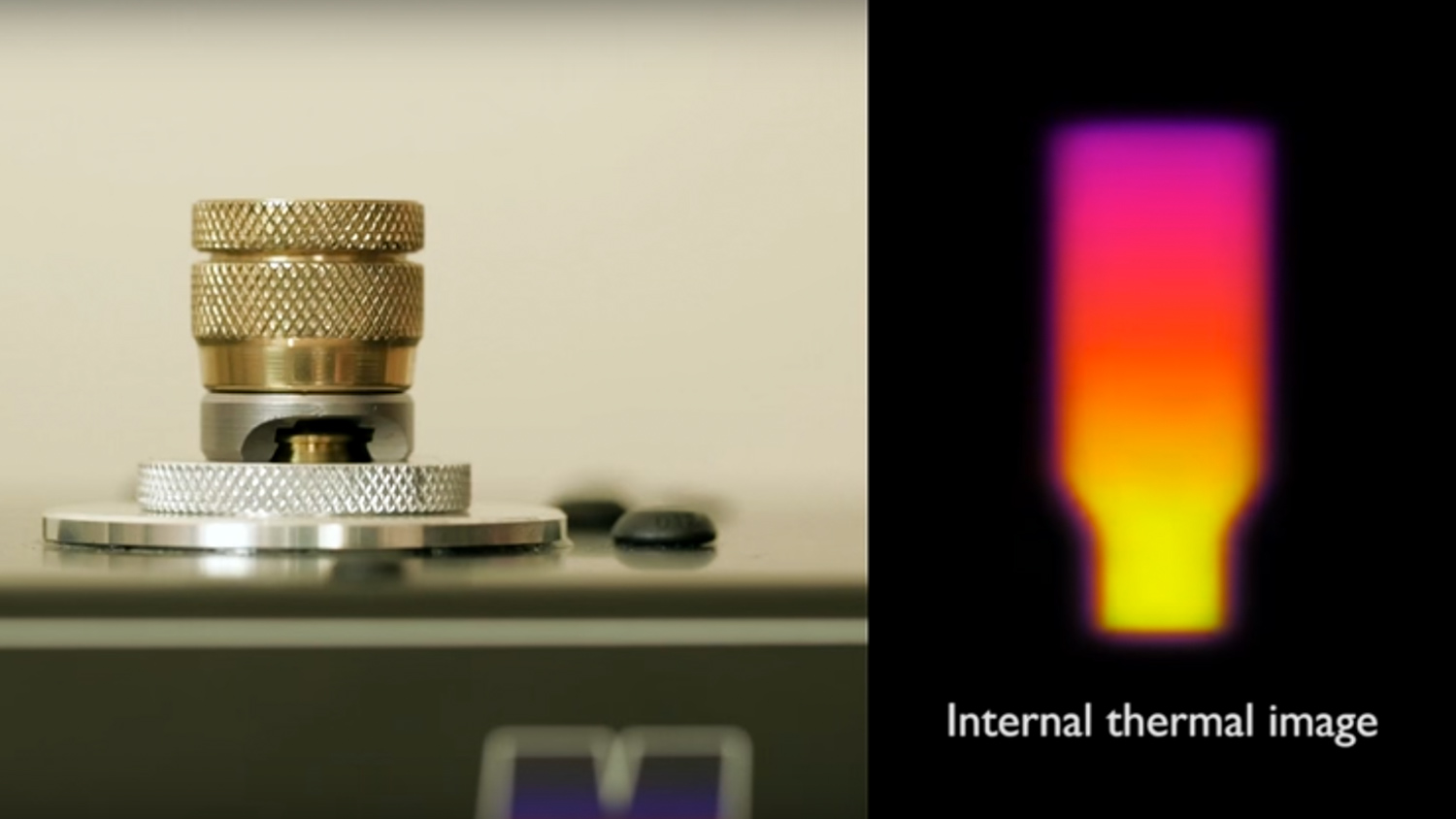 Using Micro Vickers hardness testing equipment, the manufacturers have calibrated the correct program settings for a wide variety of brass, including all popular benchrest and F-Class cartridges plus many hunting cartridges. For fine tuning there are different program settings included for different brands of brass, and even variations for neck turned brass in 0.001-inch increments. In addition to the hundreds of cartridge variations already listed on their database, AMP also offers a laboratory custom programming service. This is free of charge to customers.
Says Alex Findlay of AMP, "All this means there is no longer any guesswork in annealing. The correct hardness is delivered every time, [for] every case."
MSRP:
$995 plus $100 shipping from New Zealand. The package includes the AMP Induction annealer machine, free calibration service for your brass, brass shellholder grip, a power cable for your country of choice, USB cable and dust cover. Extra pilots are $20 each. Annealing Made Perfect
 has already shipped over 700 annealing systems in 2016. The AMP website has testimonials from competitive shooters who are reporting significant improvements in velocity SDs. You can learn more at
www.ampannealing.com
. The system will be on display during the 2017 SHOT Show at Booth 1717.