by
posted on May 23, 2022
Support NRA Shooting Sports USA
DONATE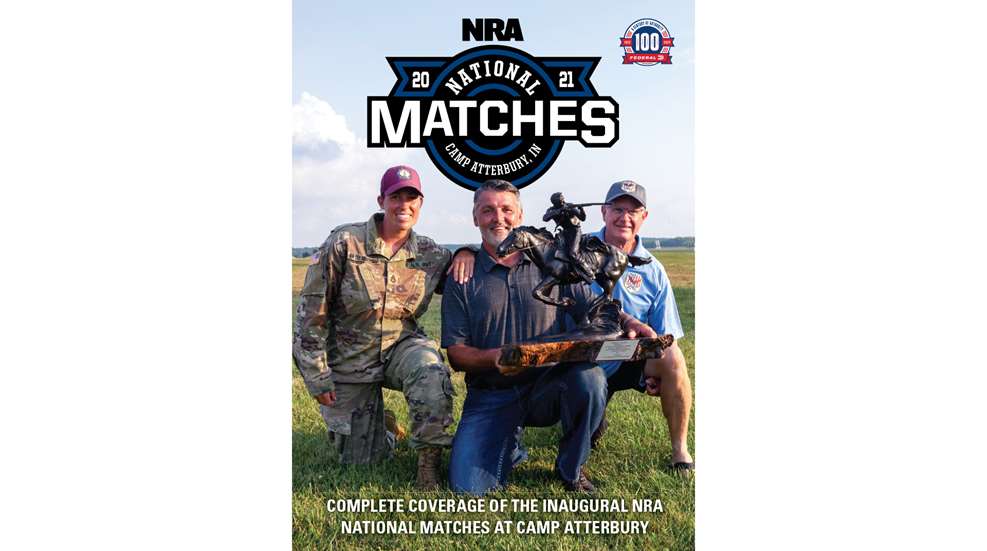 Have you seen the 2021 NRA National Matches commemorative magazine yet? Made with the help of our friends at Federal Ammunition, this special edition digital magazine features complete coverage of the inaugural year for the competition at Camp Atterbury. The new home for the NRA National Matches, Camp Atterbury is an active National Guard training facility that is located about 37 miles south of Indianapolis, near Edinburgh, Indiana.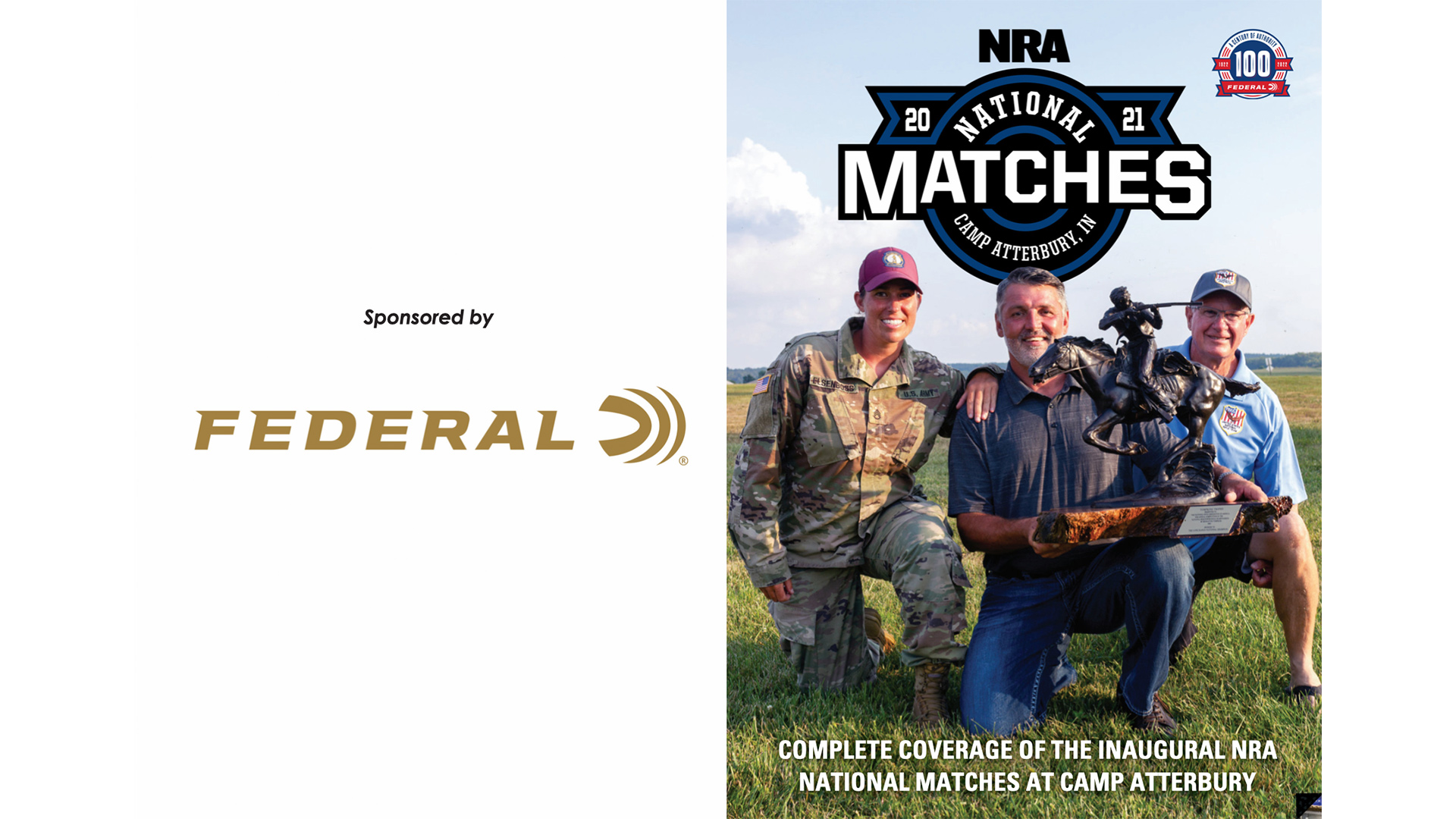 The NRA has hosted national competitions for more than 100 years. Throughout this time, the best competitors from around the country and abroad have gathered to compete in tournaments to test their shooting abilities. Marking the first time in nearly a decade that the NRA Precision Pistol, Smallbore Rifle and High Power Rifle National Championships have been fired at same venue, hundreds of competitive shooters from around the country traveled to Camp Atterbury last summer to participate in the 2021 NRA National Matches. Last year's competition spanned 15 championship aggregates across the combined Pistol, Smallbore and High Power Rifle championship spectrums.
Indiana First Lady Janet Holcomb traveled to Camp Atterbury in July to kick off the 2021 NRA National Matches by firing the ceremonial first shot. The First Shot Ceremony was held at the new 200-point covered rifle and pistol range at Camp Atterbury, built by the NRA with the help of key partners such as the State of Indiana, the Indiana National Guard and the Indiana State Rifle and Pistol Association. NRA First Vice President Willes Lee, NRA Director of Competitive Shooting Cole McCulloch and Indiana State Rifle and Pistol Association President Charlie Hiltunen joined Mrs. Holcomb to start the festivities at Camp Atterbury. The NRA couldn't ask for better partners in its new endeavor at Camp Atterbury.
The NRA National Championship staff worked tirelessly to provide a superb experience to shooters in Indiana this summer. And NRA staff is currently continuing their work to bring additional shooting events to Camp Atterbury in the future. We are working hard to provide a championship series that will be better than anything you've experienced before. More info on that to come.
If you haven't been to Camp Atterbury yet, put it on your bucket list—we believe you will enjoy your experience in Indiana and will find the ranges at Camp Atterbury, as well as the surrounding area in general, to your liking and enjoyment. But for now, you can read all about the 2021 NRA National Matches at Camp Atterbury in the new commemorative digital magazine. Read it for free here.
Looking for registration information for the 2022 NRA National Matches at Camp Atterbury? Go to this link.