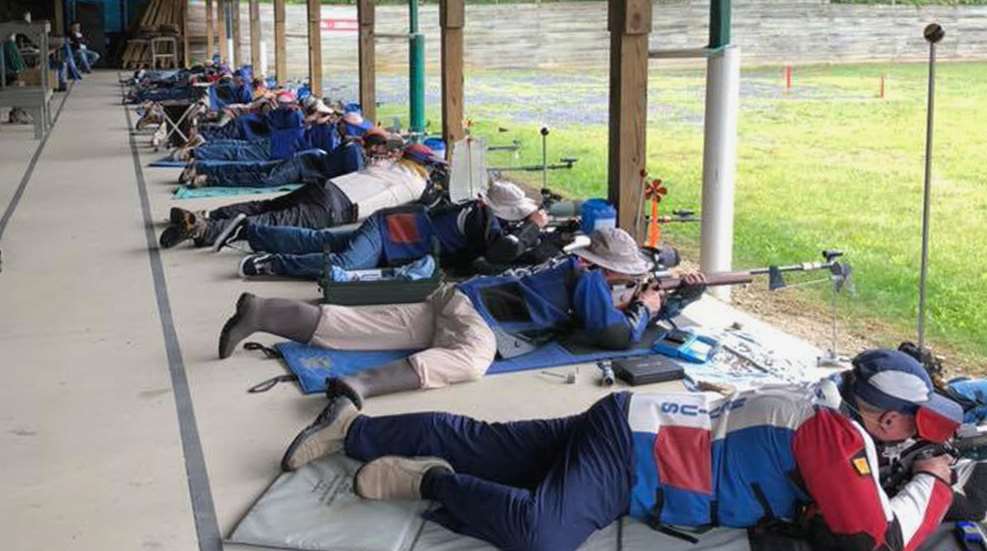 The 25th Mid-Atlantic 6400 Prone Championship, sponsored by the Palmyra Pennsylvania Sportsmen's Association, is one of the premier 6400 conventional prone tournaments in the United States. This year's match was held June 13-16.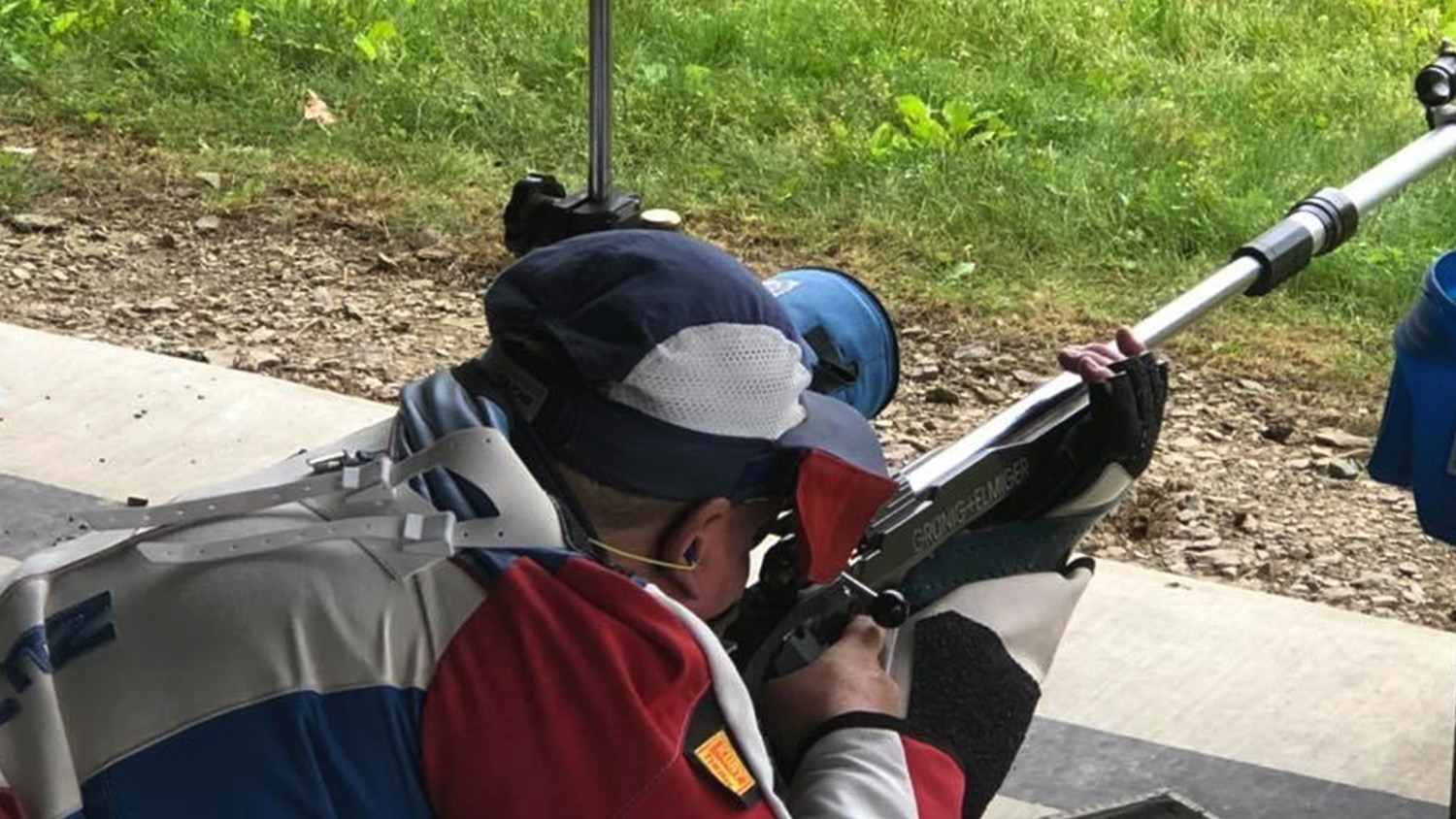 The event is known for its astonishing number of matches (33 in total) and deep prize payouts. Hard-holding competitors kicked off with an iron sight 1600, which saw former National Prone Champion Kevin Nevius post 1600-129X for the match win. Hot on his heels was 6400 Club member Steve Angeli with a 1599-128X. Angeli was followed by Bill Neff and his "steam powered" Winchester 52, the duo posting a score of 1599-121X. Palmyra's Erin Gestl rounded out the trio with 1599-117X. Two-time National prone Champion Paul Gideon and New York rifleman Terry Glenn both shot 1598 scores, with 127X and 116X, respectively, closing out the award-winning Masters.
Expert Doug Voda edged Warren Christman, 1589-87X to 1588-90X, for the class win. Dave Pessall, who won silver in the inaugural NRA F-Class National Championship last year, easily won F-Class with a 1598-141X.
Day two irons was nearly a photocopy of day one. Nevius was top dog, shooting a 1598-126X with Angeli in his rearview mirror-once again by a point, 1597-134X. Glenn, with 1597-121X moved up the leaderboard to third place, while Michele Makucevich's score of 1596-120X placed her square in the money for the first time. Gideon was three Xs behind Makucevich and just ahead of Scott Rhode who scored 1594-108X. Voda and Pessell again took first in Expert and F-Class.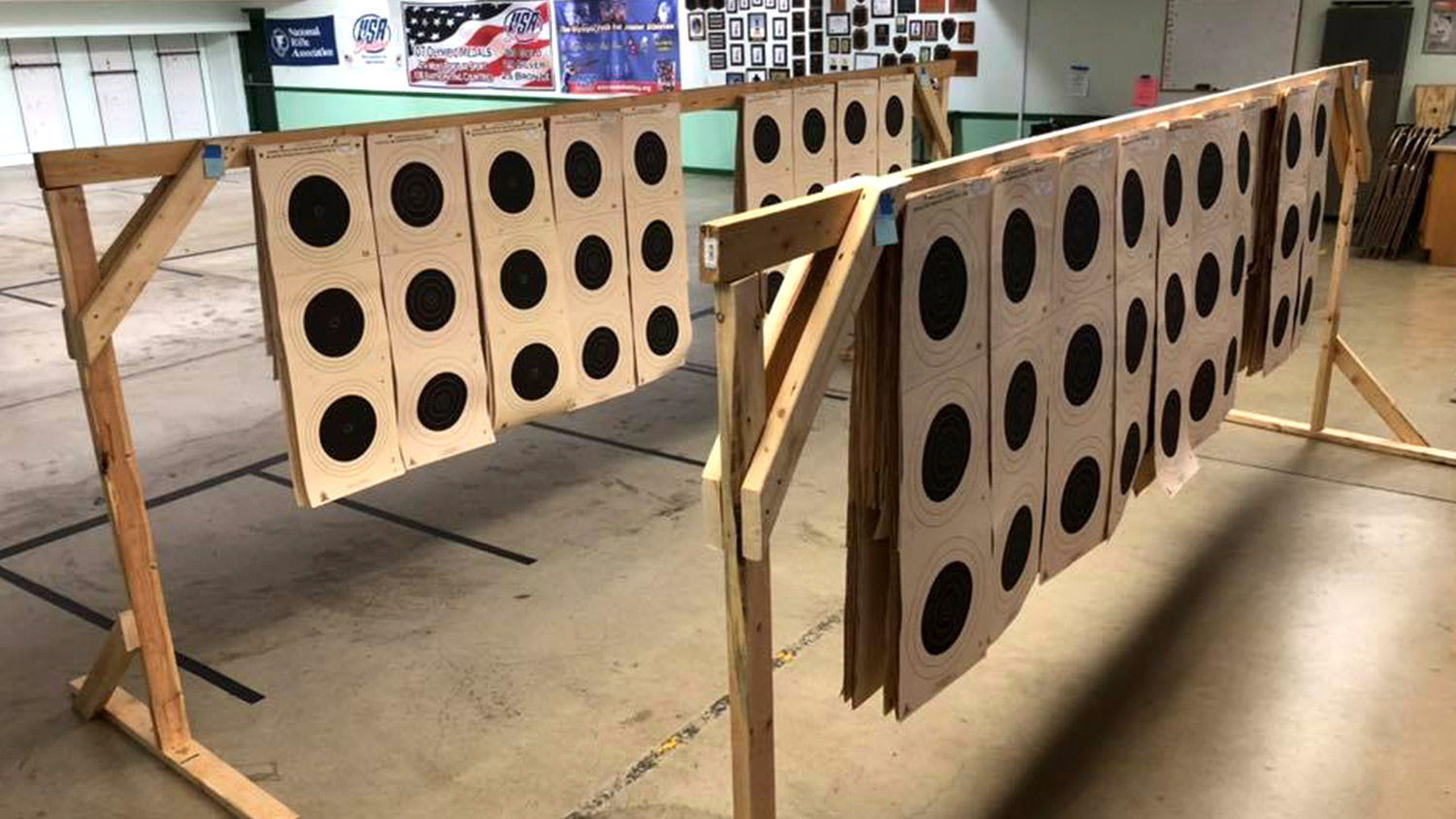 The iron sight aggregate went to Nevius with 3198-255X. Angeli was two points back at 3196-262X, and one point and 25 Xs ahead of Glenn. Gideon finished with 3194, Makucevich 3193 and Rhodes 3191. Expert Voda sat on a 3175-169X, and Pessall took F-Class with 3188-264X. While Nevius enjoyed a small lead—the old belly shooters' aphorism, "Where there is scope, there is hope,"—was prominently on display after the first day of the any sights competition. Makucevich posted a score of 1600-128X for the win. Although it wasn't Movember, the handsomely-mustachioed veteran George Harris slid by Ken Benyo, 1599-132X to 1599-129X. Meanwhile, Nevius was looking up at the pack after dropping two points for a 1598-130X with Rhodes 10 Xs behind. Additionally, Eric Gestl scored 1598, which was only two Xs ahead of Erin. 
Gideon and Glen Hewitt rounded out those who lost two points or less. Victoria Benyo burst to the top the Expert class with a 1591-107X, as Pessall continued to truck on—shooting an F-Class high score of 1596-130X.
The final day of any sights saw trio of 1600s posted by Neff with 142X, Bill Burkert 135X and Nevius 134X. Ken Benyo, Joe Graf and Rhodes all finished with 1599s—with the X-count being 135, 132 and 128 respectively. Benyo's daughter Victoria put a little pressure on the old man firing a 1597-121X as an Expert. Pessall continued his run in F-Class with a 1597-132X.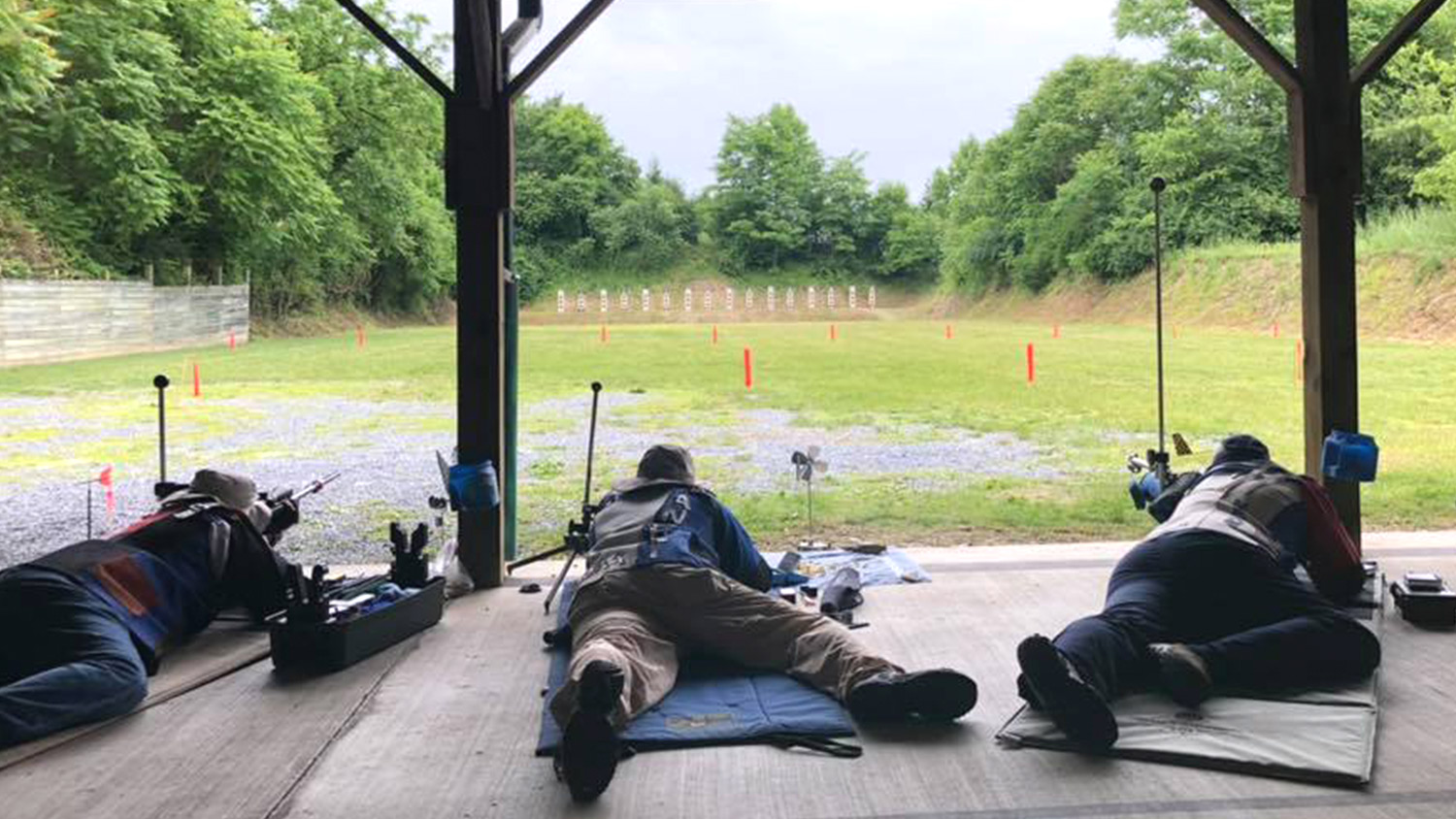 The any sight aggregate went to Ken Benyo after a tie-breaker with Nevius, after both ended up with 3198-264X. Makucevich also had a 3198, but with 239X. All three of the following shooters finished with 3197 scores: Neff with 277X, Harris 265X, and Burkert 256X. Victoria Benyo ran away with the Expert class having a 3188-228X. Pessall won F-Class with a 3193-262X.
The NRA Regional winner was a tight match between two Ohioans, Nevius and Makucevich, going down to the Xs. Nevius' iron sight score gave him the edge with a 3196-256X to Makucevich's 3196-248X. The bronze went to Angeli's 3194-253X. Christman bested the Experts with 3159-167X.
In a historic finish, Nevius took his third consecutive Mid-Atlantic 6400 Prone Crown shooting a 6396-519X. Makucevich was second with a 6391-473X. There was a ripple of commentary in the gallery as to the finish, since Nevius shoots for Team Lapua, and Makucevich has recently become affiliated with Eley. Gideon was third carding a 6390-482X. Angeli, Glenn and Rhodes finished one, two and three in the Master class with 6388 scores. Ken Benyo was fourth and Mulligan was  the fifth Master.
Burkett was high senior and Victoria Benyo and Pessall, to no one's surprise won Expert and F-Class.
All photos courtesy of Eley
---
See more: