Combining a hunting gun and target gun is pretty straightforward. Incorporate features that will please both, right? Well, building a crossover shotgun that people will actually want to use for both activities is a completely different story.

The Browning Citori CXS (MSRP: $2,189.99, Browning.com) is one sleek-looking shotgun that fits the bill—a versatile firearm that is both useful in the field and suitable for skeet shooting or sporting clays.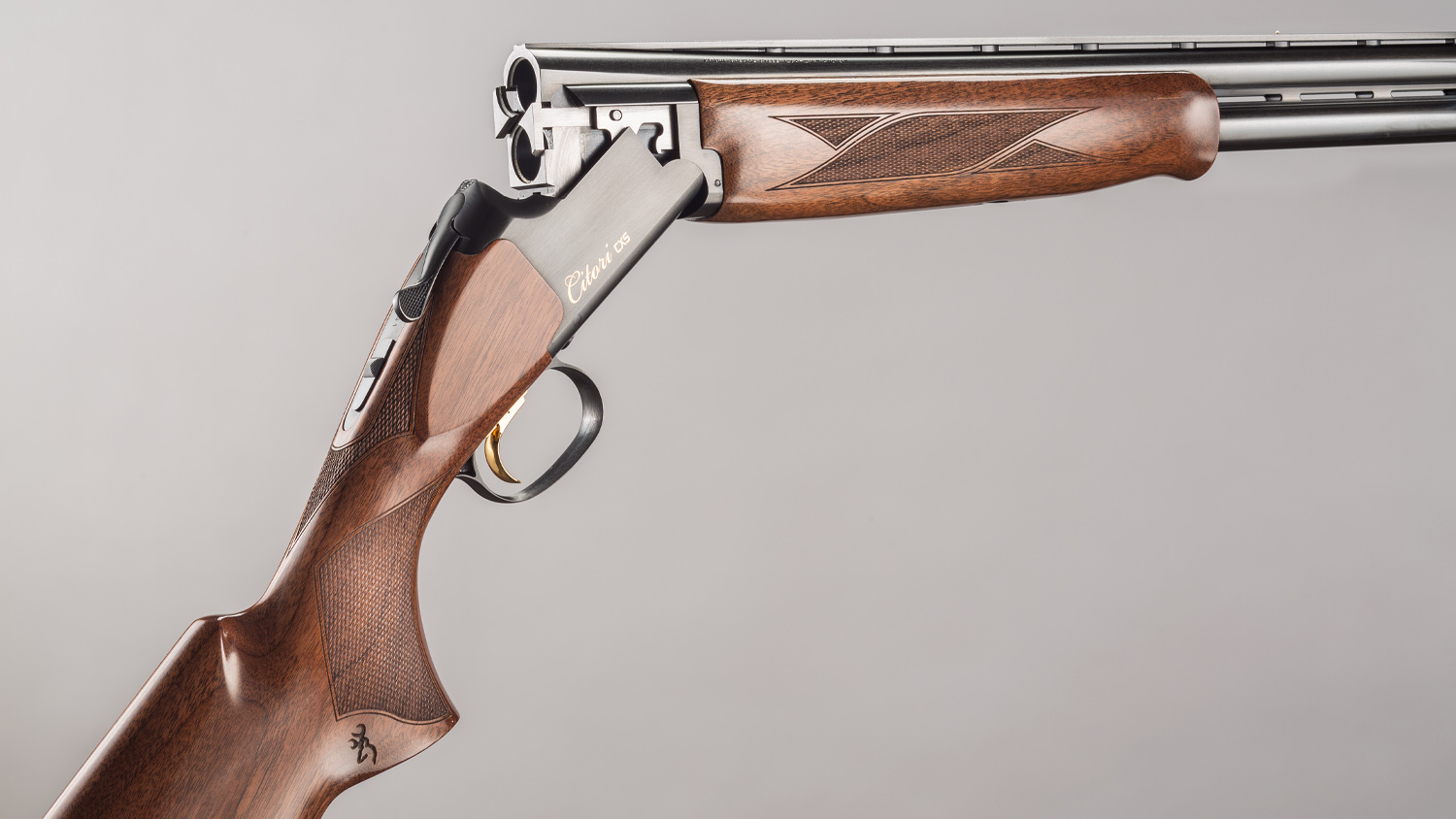 I had the chance to try out the Citori CXS last year on a prairie chicken hunt in South Dakota, and also for a few rounds of sporting clays. I was impressed by the consistently smooth-handling CXS, switching easily from prairie chickens to clay birds without skipping a beat.

Some Citori History
Since 1973, the Browning Citori has been one of the most popular over/under shotguns in existence—winning countless fans. Manufactured in Japan by Miroku Corporation, a company that has been making firearms for over a century, the factory churns out over 100 Citori shotguns per day, with some of the manufacturing process still performed by hand. These days, there's about 70 different Citori flavors for just about every sporting purpose—skeet, trap, sporting clays, waterfowl and upland hunting included.

The CXS is the latest in the CX crossover line. Browning extended the line to include two new models: the CXT which is primarily for trapshooters, and the CXS which is geared more toward skeet and sporting clays enthusiasts—specifically, ditching the ported barrel from the CX.

The Gun
Since this is a Browning, we know there's a focus on function over form, design-wise—but simply put—the CXS is one pretty-looking shotgun. The Grade II American black walnut furniture is quite handsome. When paired with the polished blue receiver it looks downright elegant. Even the choke tubes add to the classy look of the CXS—with gold rings on their ends and clear letters, which makes identifying them easy.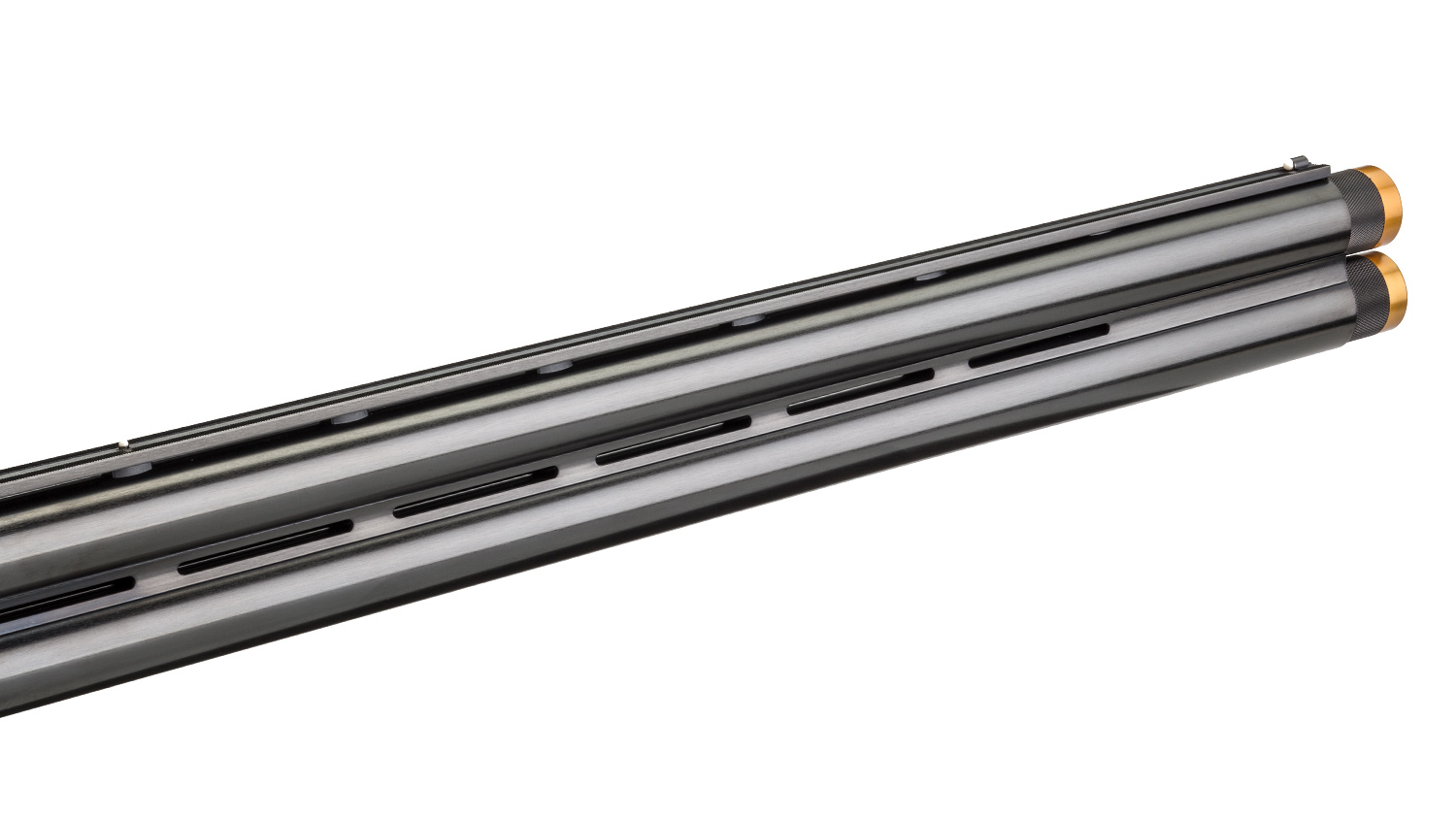 The 28-inch vent-rib barrels have a lightweight profile. With a gorgeous, polished blue finish, the flat ventilated rib is .502-inch wide over the chambers, tapering slightly toward the muzzles. The lightweight rib is floated on posts over the top barrel, and Browning's goal of lightening the overall weight of the gun is on display with the ventilated side ribs, among other things. The ventilating side ribs help cool down hot barrels during extended clay shooting sessions, or for when multiple flocks of birds necessitates rapid shooting. This is an effective way to please both the hunting and sporting clays camps.

The 3-inch chambers are chrome-plated, and the barrels include Browning's Vector Pro lengthened forcing cones, which smooth the pellets' transition into restriction which reduces deformation—ultimately resulting in more uniform patterns.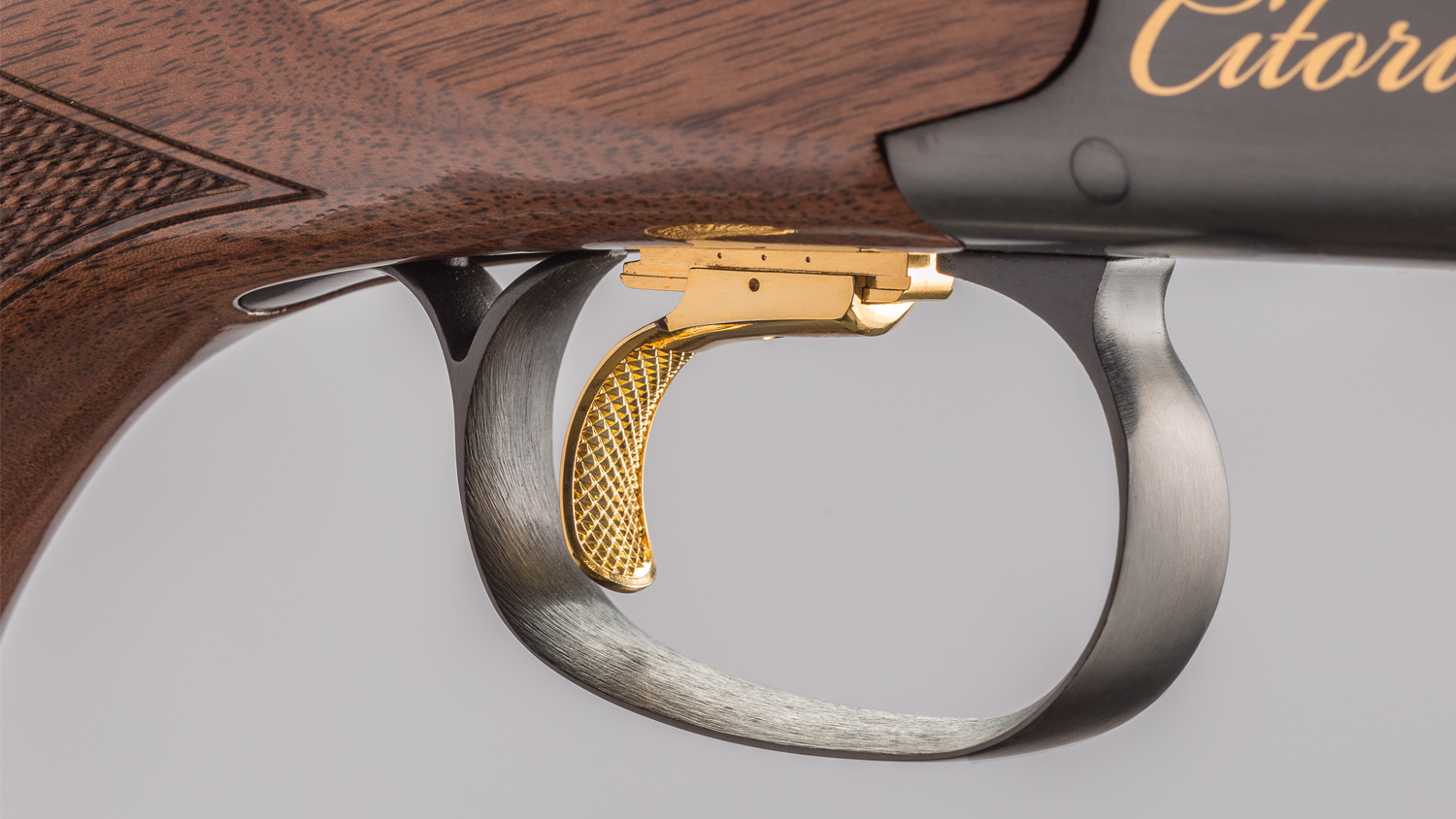 The trigger has a dignified gold plate finish, which telegraphs the fact this isn't an ordinary shotgun trigger. Instead, it's Browning's adjustable "Triple Trigger" system. It's adjustable for LOP (as delivered, LOP was 14.75 inches) over three different positions. The shoe is .350-inch wide, with a tactile, checkered surface. Citori hammers have a dual-cocking system. The trigger is an inertia-type, and there's no glass-break feel from it shooting from either barrel. The upper barrel does have a slightly higher trigger pull weight, but hardly more than an ounce or two. I didn't notice too much of a difference.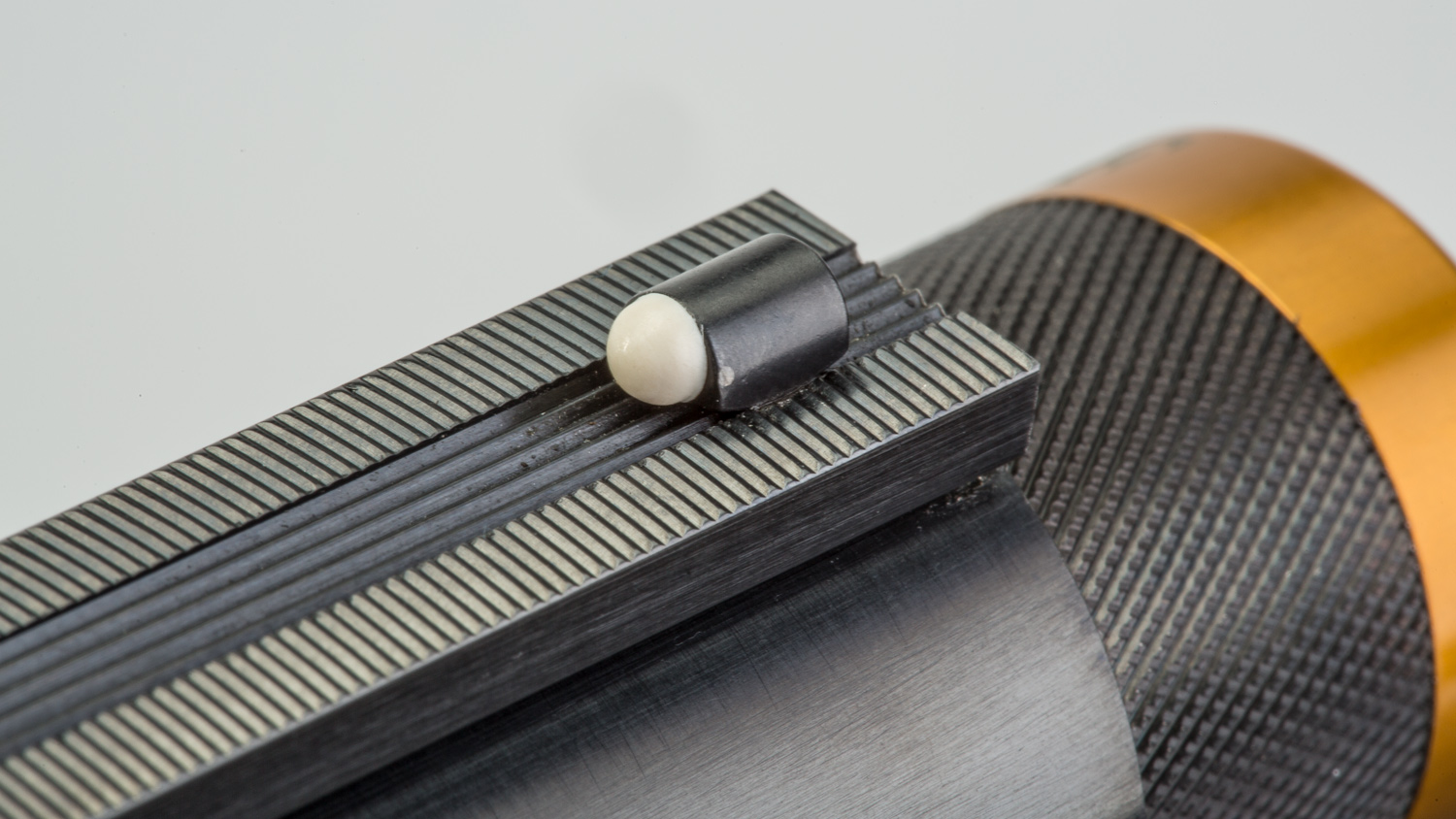 The Bottom Line
After firing several hundred rounds, there's no doubt the CXS is a real bargain for shooters seeking a combination shotgun—especially younger hunters, that may not have the funds to purchase a dedicated hunting gun when they also compete in sports like skeet or sporting clays. Kudos to Browning for recognizing the facts: there's more kids pulling triggers in shotgun sports than other competitive shooting sports. By bringing the versatile, affordable Citori CX family (including the CXS) to the table—shotguns ideal for the U.S. College/H.S. Clay Target League, Scholastic Clay Target Program, Amateur Trapshooting Association competition and more—Browning is helping to grow the next generation of hunters and competitive shotgun shooters.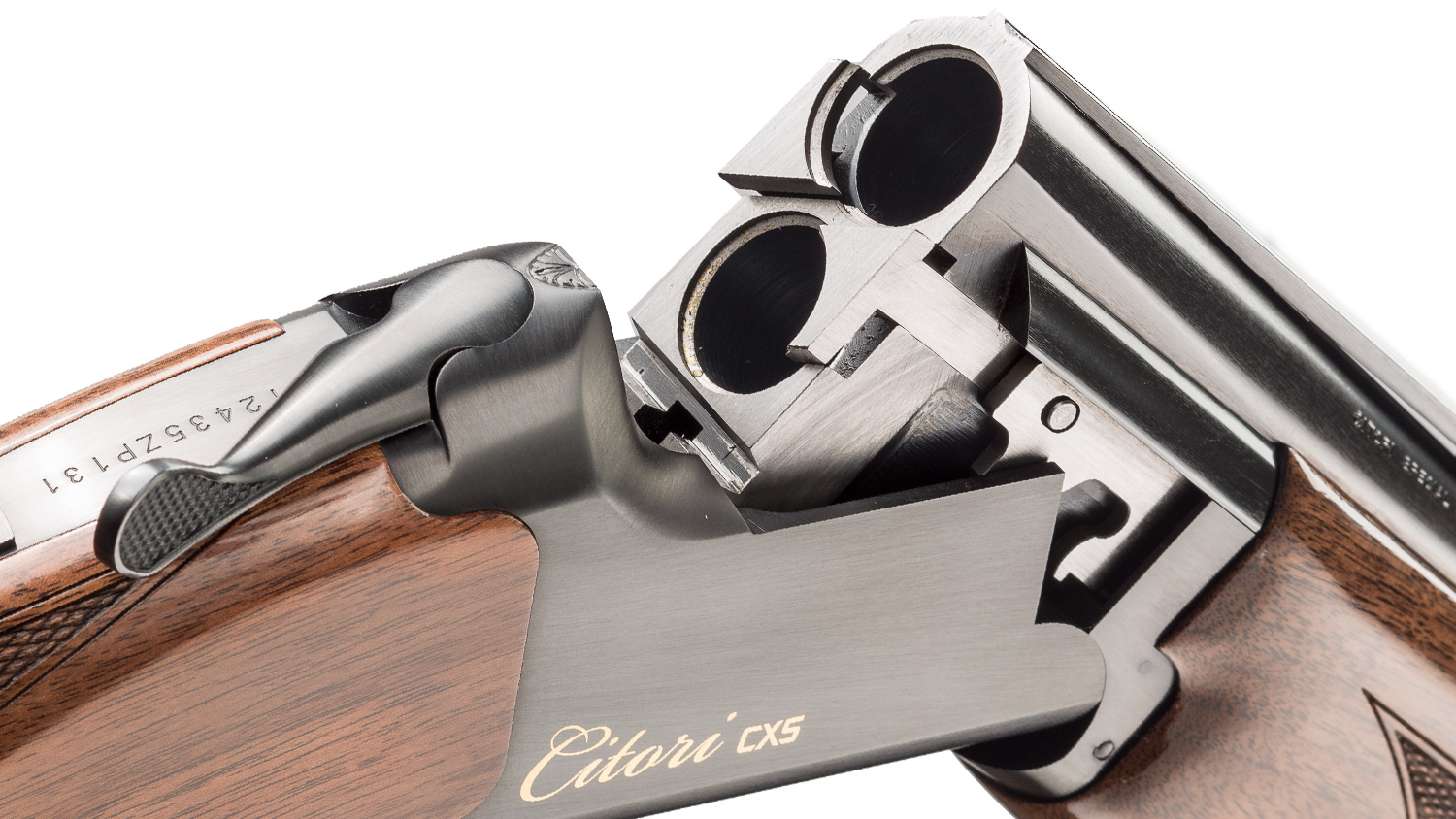 Like everything else in life, there is a compromise, however. While the heft of the CXS is welcome for mitigating recoil when shooting skeet or sporting clays in competition—the additional weight isn't exactly ideal for an upland hunting gun. I experienced this firsthand (see sidebar), but it didn't really bother me too much, as I'm not a complainer. But, as outdoor author Jeff Johnston points out in his review of the CXS in sister publication American Hunter magazine, "It's right at home in a duck blind where hunters don't walk all day and flight paths are more predictable."

The CXS is a great-handling, smooth-shooting scattergun that performed admirably no matter what we threw at it. A specialized Browning over/under, the Citori CXS will certainly please shooters looking for a dual-purpose shotgun they can use during hunting season and for competing in sporting clays or skeet shooting the rest of the year. Simply point, and shoot.
The Elusive Prairie Chicken
"You have to lead them about from here to the TV." That's what writer Brad Fenson told me after our first day prairie chicken hunting in South Dakota, while extending his arms as far as he could with the intense look that only a seasoned hunter trying to teach a novice can make. That day, I missed nearly every bird that I had a shot at. My lone chicken that day was taken near dusk on the edge of a cornfield, where hunting partner Nate Robinson of Winchester Ammo and I slowly crept through the tall, weathered stalks toward a hay bale to conceal ourselves. But, instead of making it to the hay bale, a flock of about 10 prairie chickens exploded about 20 feet in front of us. The close range made it easy for your narrator to finally drop a bird. Rarely are there more memorable moments in the wide-open spaces of the Great Plains.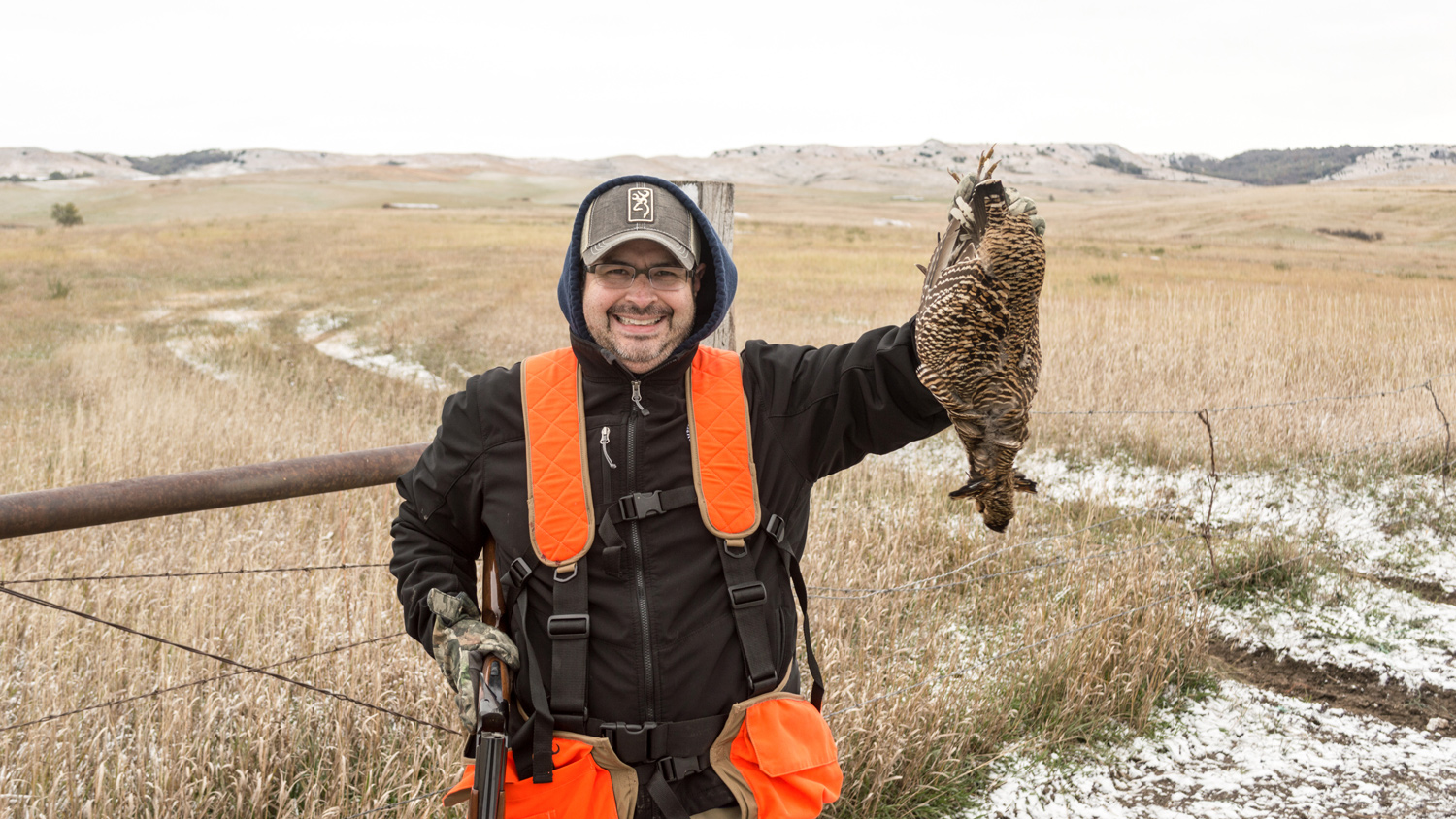 We were hunting with Traxx, a hunting outfitter ran by Quenton "Q" McEntee and his lovely wife, Toni. Based near Gregory, SD, the couple run a top-notch upland hunting operation on their ranch of 33,000 acres. The property includes a nice lodge with full kitchen and room to board about 20 or so hunters. Toni is an outstanding cook, with an arsenal of soup recipes that are guaranteed to warm your body at lunchtime when it is freezing cold and snowing in westriver South Dakota in mid-October. Additionally, we had Benny Spies in tow, of the eponymous Gun It with Benny Spies TV show. Spies is one of the funniest wingshooters around.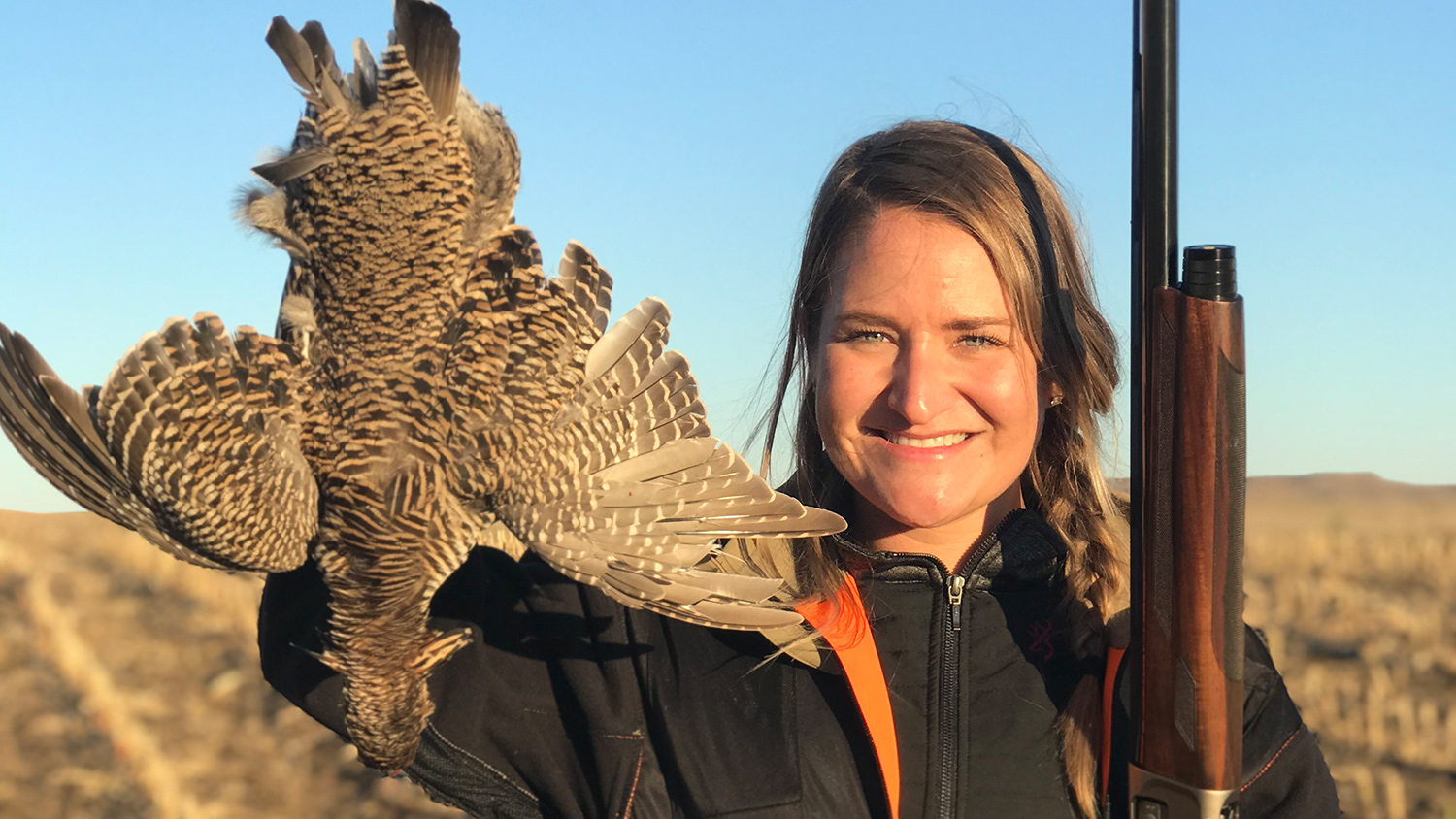 After the first day I had better luck, taking Brad Fenson's advice to heart. I managed to meet my bird limit each day, but I did end up discovering one Achilles heel for the Browning CXS. For extended upland hunting, the slightly-over 7.5-pound weight of the gun—while excellent for dissipating recoil—can wear you down. I learned this while lugging the CXS through rugged terrain on miles-long "death marches" (those marches were fun, by the way, Q). Overall, though, I was very happy with the performance of the CXS—both in the field and on the range.

Specifications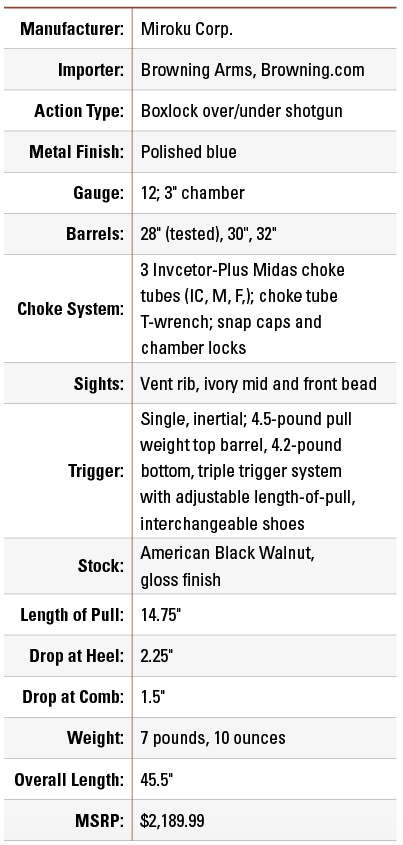 Photos by Forrest MacCormack