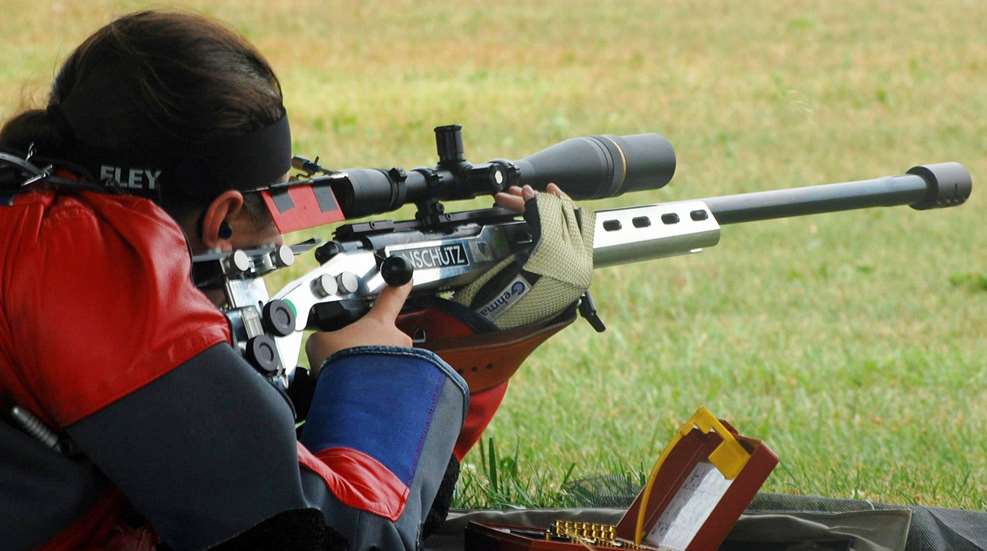 The first things you must learn in rifle shooting are the fundamentals or basics. Every time you fire a shot in any shooting position, you repeat certain actions which are called the fundamentals of firing the shot. Those fundamentals are learning your first shooting position, aiming, breath control, hold control, trigger control, follow-through, and sight adjustment. We'll cover your first shooting position in this article, and the rest in the future.

Once you learn the fundamentals, you can use them in any shooting position. The positions are: the supported (first) position, standing (or offhand), prone, kneeling, and sitting.

Rifle Fundamentals Part 1: The First Shooting Position

Right- or left-hand shooting. Before you can get into a shooting position, you must determine whether you should shoot from the right or left shoulder. In shooting, this depends on whether you are right- or left-eyed, not whether you are right- or left-handed.

Here's one way to find out whether you are right- or left-eyed. Extend your hands in front of you, cupping your hands together and forming a small opening between your hands. Look through the opening at an object, then move your hands back until they cover your face, but make sure you continue to look at the object. The eye you are using to see the object is your dominant eye. You should shoot from that same shoulder.

Editor's note: Our friend Dr. Norman Wong has another technique for determining eye dominance we encourage you to try out.

The Supported Position. The first position—the one you should use to learn the fundamentals of firing a shot—is the supported position. In this position, your rifle rests on a support. This helps you hold the rifle steady so you can pay more attention to learning the fundamentals of firing the shot. Once learned, the fundamentals can be used in any shooting position.

There are two types of supported positions. In one the shooter lies on the ground, and in the other the shooter sits at a bench rest or table. In both positions the rifle is rested on bags or a kneeling roll while the non-trigger hand is held under the buttstock to help steady the rifle. When you get into position, make sure you are comfortable and your rifle is fully supported by the rest.

In our next Rifle Fundamentals article we'll cover aiming.